February 20, 2020 - ASCE Centennial Celebration – Cincinnati's Waterfront
The ASCE Cincinnati Section will hold its first Centennial Celebration meeting on Thursday, February 20, 2020.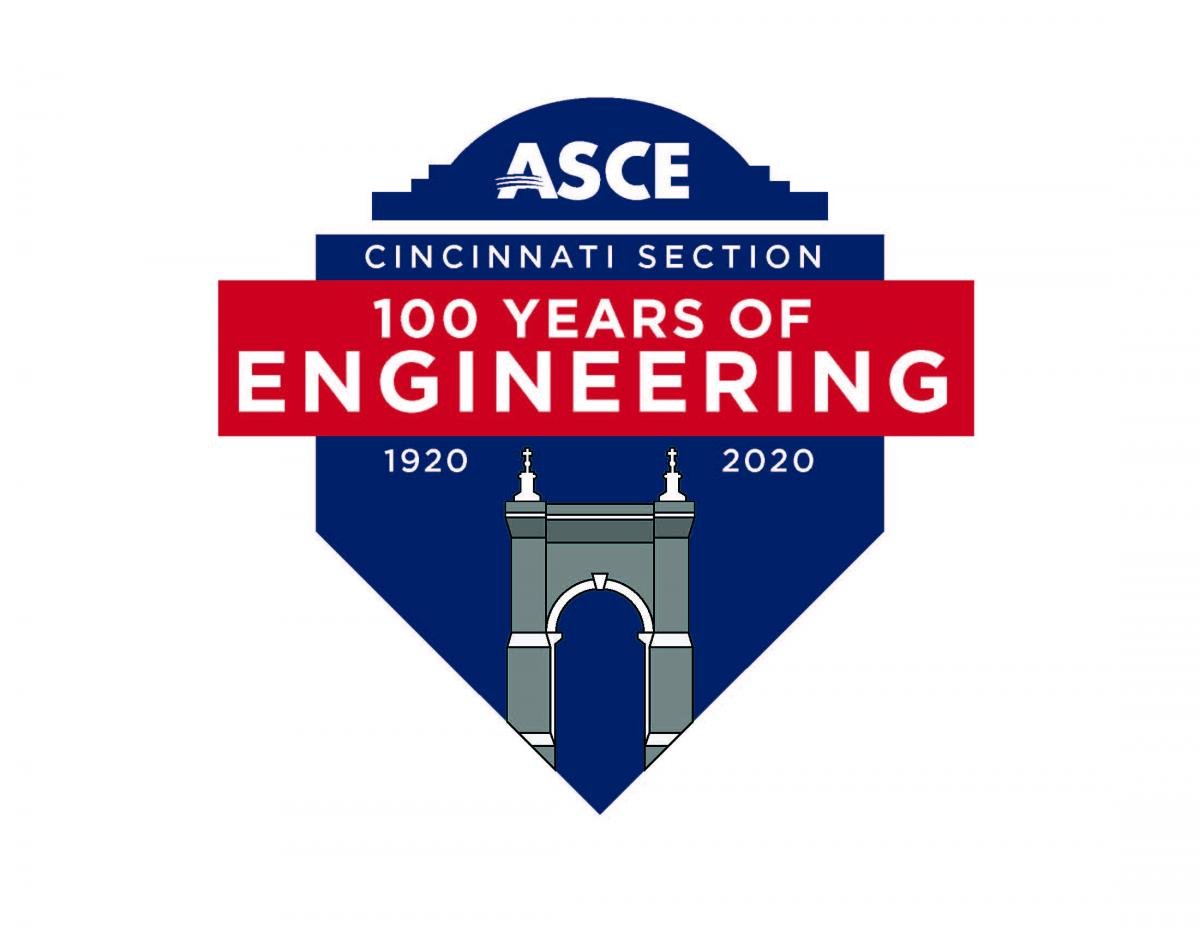 The meeting will include dinner and a presentation about the history of Cincinnati's waterfront. The presentation will be by John Deatrick, PE, AICP, LEEDBC+C, and John Schneider, two Cincinnati leaders that have been involved in many of the decisions and projects that have created today's Cincinnati waterfront.
The meeting will be held in the Moerlein Lager House at 115 Joe Nuxhall Way on Cincinnati's waterfront.
Downtown Cincinnati and its waterfront have changed significantly since the ASCE Cincinnati Section was founded in 1920. Over the past few years, dramatic changes have transformed the riverfront into the Cincinnati region's cultural and recreational hub. Strategic decisions and projects in the past 50 years have made this transformation possible. This February presentation will discuss some of those decisions and major projects including the redesign and relocation Fort Washington Way (Interstate 71 & U.S. 50), the new stadiums, the Banks, the streetcar, and other projects that continue to impact Cincinnati today and its future.
Mr. Deatrick was the Project Executive that led the team that delivered the underlying public sector infrastructure improvements supporting the Banks Project and the Cincinnati Central Riverfront Redevelopment. He oversaw the planning, design, and construction of $127 million of utility, roadway, and intermodal transit/parking garage facilities from 2008 to 2013. He also led the Cincinnati Streetcar Project that began operations in 2016. Mr. Deatrick was the ASCE Cincinnati Section Presidential Lifetime Achievement Award Recipient in 2014.
Mr. Schneider, a longtime member of the City Planning Commission, was a founding board member of Downtown Cincinnati Inc. and served as its first transportation committee chairman. In that role, he proposed and helped to advance the reconfiguration of Fort Washington Way through downtown Cincinnati and chaired the campaign that resulted in Hamilton County voters overwhelmingly approving the site of the Great American Ball Park, the keystone event which enabled a flood-proof riverfront for the first time in Cincinnati's history and opened land for Smale Riverfront Park and the Banks.