2017 Capital Region Geotechnical Symposium
Friday, November 17, 2017
Need an inexpensive way to get 7 PDH credits for New York PE license, and learn a thing or two about geotechnical practice and the latest research? Then come join us at Rensselaer Polytechnic Institute in Troy, NY on November 17, 2017 for the 9th annual ASCE Mohawk-Hudson Capital Region Geotechnical Symposium!
Please reach out to your colleagues and encourage them to attend. We look forward to seeing you all there!

Please contact the symposium coordinators with questions:
Gary Dale: daleg1973@gmail.com
Carsten Floess: carsten.floess@aecom.com
Paul Bailey: paul_bailey@verizon.net
Speaker(s)
Featured Speaker:
Patricia J. Culligan, Ph.D., CEng.,
Columbia University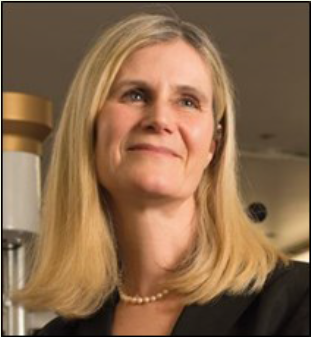 At Columbia University, where she serves as the Founding Associate Director of Columbia University's Data Science Institute and the Co-Director of the Earth Institute's Urban Design Lab, Dr. Culligan's expertise lies in the field of geo-environmental engineering, with an emphasis on water resource management and issues related to urban and environmental sustainability.

Her research group is currently active in investigating the opportunities for green infrastructure, social networks and advanced measurement & sensing technologies to improve the management of urban water, energy, and eco-system services in the face of climate change.

She has received numerous research and teaching awards for her academic contributions, including the National Science Foundation's CAREER AWARD and Columbia University's Presidential Teaching Award. She has also served on the Board of Governors of the Geo-Institute and the National Academies Nuclear and Radiation Studies Board, and has chaired the National Academies Committee on Geological and Geotechnical Engineering. She is the author or co-author of more than 150 technical articles.

Professor Culligan received her MS from Leeds University, England and her MPhil and PhD from Cambridge University, England. She also holds a degree in Languages, Literature and Civilization from Université d'Aix-Marseille, France.
Times
Symposium Agenda:
7:30 – 8:00
Check-in & Breakfast (sponsored by Hayward Baker)
8:00 – 8:15
Opening Remarks
8:15 – 9:15
UPSTATE NY ROCKS: Two That You Should Know
Jim Stewart, Ph.D., P.E., John P. Stopen Engineering, LLP
9:15 – 10:15
A Study of Test Methods for Characterizing the Corrosion Potential of Earthen Materials
Kenneth Fishman, Ph.D., P.E., McMahon & Mann Consulting Engineers, P.C.
10:15 – 10:30
Break (sponsored by Tectonic)
10:30 – 11:30
Augercast Piles, State of Practice and Applications
Daniel Matus, P.E., Hayward Baker
11:30 – 12:30
Varved Clays, Geotechnical Design and Construction Considerations
Marco D. Boscardin, Ph.D., P.E., D.GE, Boscardin Consulting Engineers Inc.
12:30 – 1:15
Lunch (sponsored by Dente Engineering)
1:15 – 2:15
Climate Change: Impacts and Challenges for Geotechnical Engineers
Patricia J. Culligan, Ph.D., CEng., Columbia University
2:15 – 2:30
Break (sponsored by Brierley Associates)
2:30 – 3:30
Two MSE Wall Failures: Investigations and Repairs
Matthew Barendse, P.E., NYSDOT
3:30 – 4:30
Ground Improvement from New Zealand to Tappan Zee
Kord Wissman, Ph.D., P.E., D.GE, TENSAR
4:30 – 4:45
Closing Remarks
4:45 – 6:00
Reception (sponsored by Schnabel Foundation)
Location
The symposium is being held in the Russell Sage Dining Hall (upper floor) at the Rensselaer Polytechnic Institute, 110 Eighth Street, Troy, NY.
Parking: You will be emailed a parking pass, the parking lot designated for our use by Campus Safety and a campus map of RPI after receipt of your registration (note there may be a several day delay as this is not done automatically). There will be signs posted at walkways directing you to the Russell Sage Dining Hall (please bring the map to assist you).

Limited parking may be available on the streets; however, many streets have meter parking with a 2 hour limit that you will be required to pay yourself.
Registration
Registration is limited to 90 and will be on a first-come, first-served basis, and includes admission to all symposium presentations, breakfast, breaks, lunch and the optional evening reception. Register by November 14th.

Either mail the Registration Form and payment (by check) or register online (see instructions below).

Payment for online registrations is by credit card, serviced by PayPal™ (a PayPal™ account is not required).
Payment made by mail or on the day of the symposium must be by check only (cash or credit card not accepted the day of the event). Make checks payable to: ASCE Mohawk-Hudson Section. Write attendee(s) name on the check.

For online registrations or to pay using a debit or credit card, use the drop down below and "Buy Now" button to pay using PayPal.

Note: Seperate transactions are required to register more than one person. We apologize for any inconvenience due to this system limitation.