VOTE TODAY!
The 2020 ASCE Leadership Election is officially open! Vote today or any time before June 1, 2020, 5:00 PM CDT at: www.asce.org/VoteNow
Voting is easy – use your ASCE email and password to login!
A benefit of ASCE membership is choosing the leadership that will guide our organization into the future – make sure your voice is heard and cast your ballot today!
Official Nominees for President-elect on this year's ballot include:
Maria Lehman, P.E., ENV SP, F.ASCE
Dennis D. Truax, Ph.D., P.E., DEE, D.WRE, F.NSPE, F.ASCE
Vote by using your ASCE email and password at: www.asce.org/VoteNow
Important on the ballot are revisions to the Society's Constitution. You can see the proposed Constitutional changes, as well as information on the Nominees seeking office in your Region, from the online ballot or ASCE's website.
Please show your support for all the individuals who have expressed their willingness to serve you and the Society. Vote today!
Technical support is available Monday - Friday 8:00 AM - 5:00 PM Central Time, USA, excluding holidays. Please call 952-974-2339 or mailto:support@directvote.net.
For help with login credentials, please contact ASCE Customer Service at 800-548-2723 or 703-295-6300 (International).
Other questions, or to request a paper ballot, please mailto:pmontgomery@asce.org.
IMPORTANT MESSAGE ON COVID-19
Due to State guidance and restrictions on gatherings, all ASCE events are postponed until further notice. Monthly board meetings will occur over video conference. If you would like a invitation to participate in the next board meeting video conference, please email Nate at naterobison95@gmail.com. Stay safe everyone!
Thank you Tony Lau!
Tony Lau the Society Director of Region 8, joined us at our monthly board meeting after giving a presentation to WSDOT on the value of ASCE membership. He provided great information on what's going on at national and in Hawaii and yummy treats from Hawaii. Thank you Tony for everything!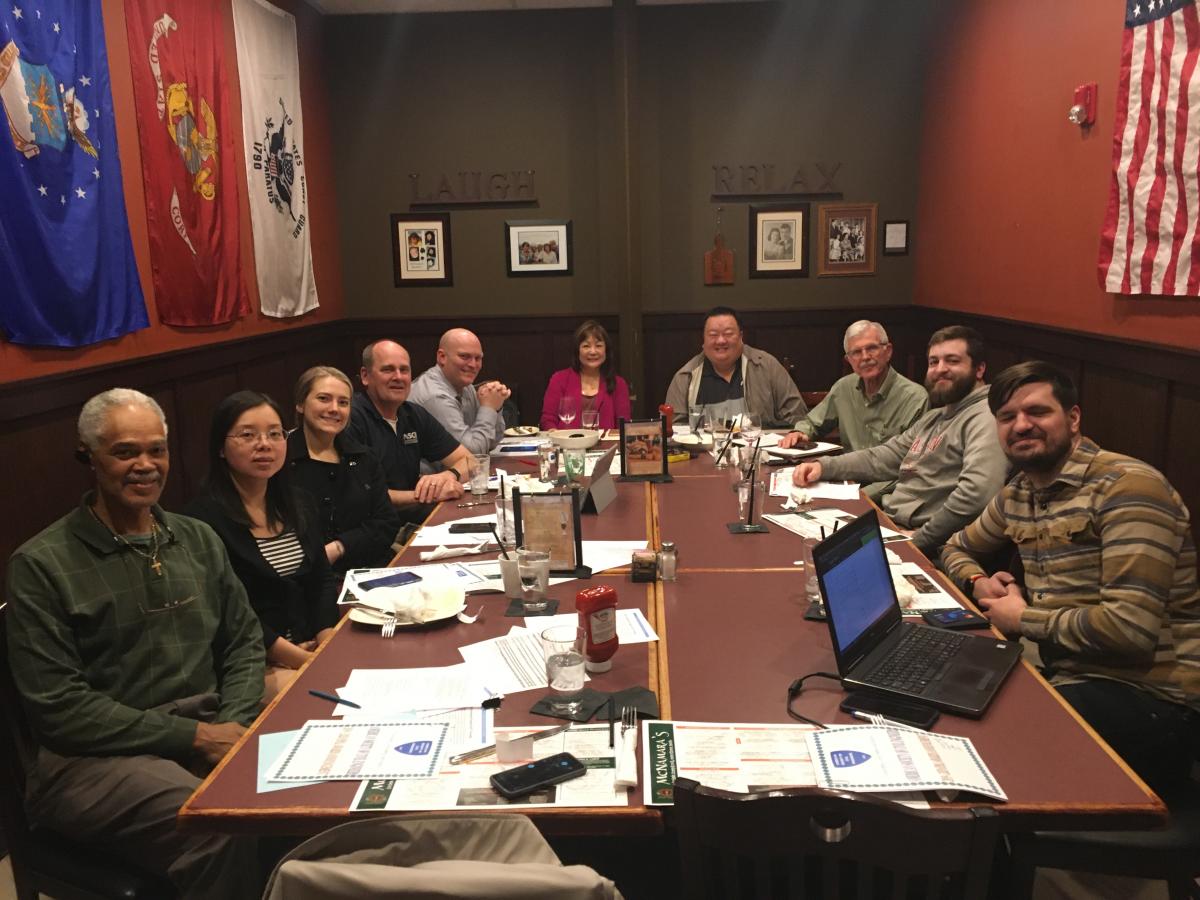 Younger Member's Group
The younger member's group is for ASCE members under the age of 35. We host many additional events for more networking oppurtunities and to just have fun!
Annual ski retreat went off with a bang! Seattle, Portland and us joined forces for our annual ski retreat weekend and this year it was at Snoqualmie. We played games, got to know each other, went snowboarding, skiing, snowshoeing, and had a great time!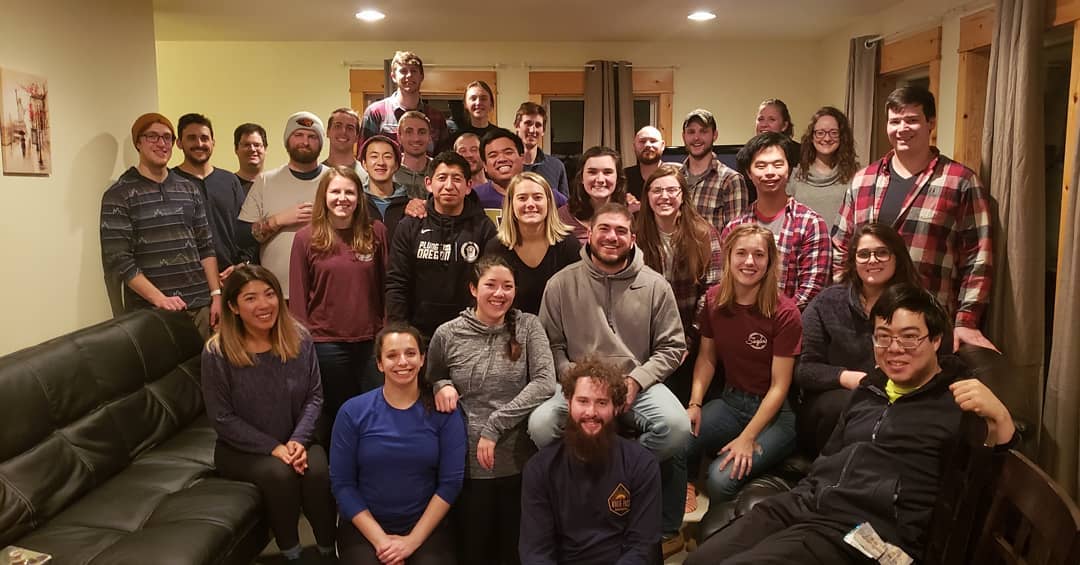 The Tacoma-Olympia section provides support to members in the South Puget Sound region all the way to west to the coast and south to the border with Oregon. Our Section is part of Region 8, which covers most of the western half of the United States. Our mission is to deliver value to our members by helping them succeed and enhancing their careers through education and networking opportunities. We do this from the ground up (no pun intended) and place special importance on those factors which unite all civil engineers in every technical branch of the profession. Use the links at the top of the page to navigate about our site.
If you're new, consider coming out to one of our meetings. You can RSVP directly through our Events page.
Feel free to contact us if you have any questions. We're happy to help!
Check out some of our past events, and Like our Facebook Page!
---
To become a sponsor, please contact our Treasurer.