Elected Officers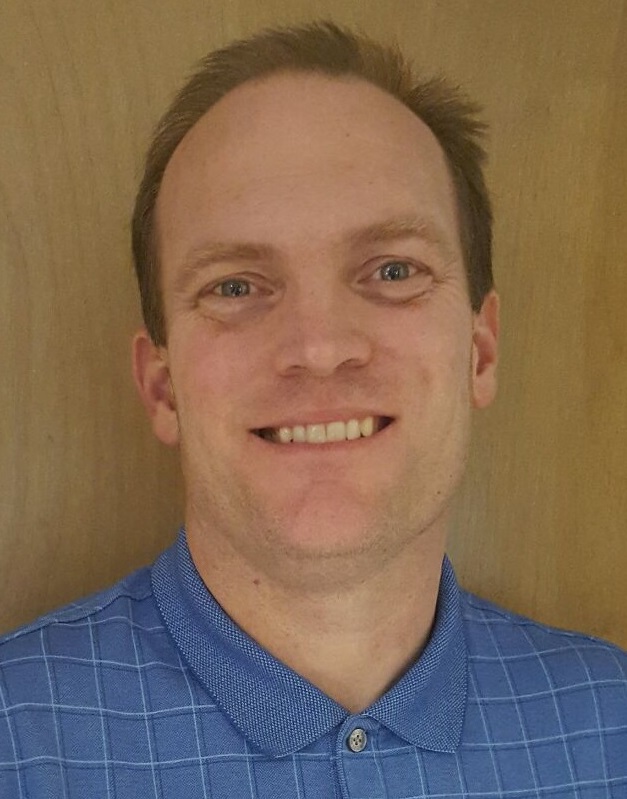 President
Derek M. McCoy, PE
Organization: Kitsap County Public Works
Phone: (719) 200-3041
asce.tacoma.olympia@gmail.com
Derek earned his Bachelor's Degree in Civil Engineering from Colorado State University in May 1995. He enlisted in the US Army in February 1996 and just celebrated his retirement from 20 years of service in March 2016. During his service with the Army, Derek worked as a Senior Technical Engineer in a number of positions. His duties took him abroad to Kosovo, Iraq, and Guam, as well as domestic stations that included North Carolina, Missouri, Colorado, Hawaii, and Washington State. Derek has been a member of both ASCE and the Society of American Military Engineers for a long time. He currently resides in Lacey with his wife Sheila and two sons, Alex and Hunter.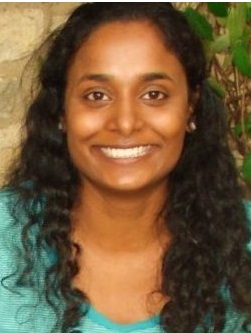 Director 2 At-Large
Deepa Akula, PE
Firm: McFarland Cascade
Phone: (253) 572-3033
akuladeepareddy@yahoo.co.in
Deepa has a Master's Degree in Mechanical and Aerospace Engineering from the University of Missouri-Columbia. She got involved with the civil engineering community at the University of Missouri when she worked with the concrete canoe team. She is a Civil-Structural PE and holds licenses in multiple states. Deepa is the Engineering Manager at McFarland Cascade where she designs overhead transmission and distribution structures. Deepa moved to the Northwest from Texas and fell in love with the area. She enjoys the outdoors and likes hiking on the mountains and in the national parks. She has been a member of ASCE for the past 4 years and is proud to serve as the Section's Director.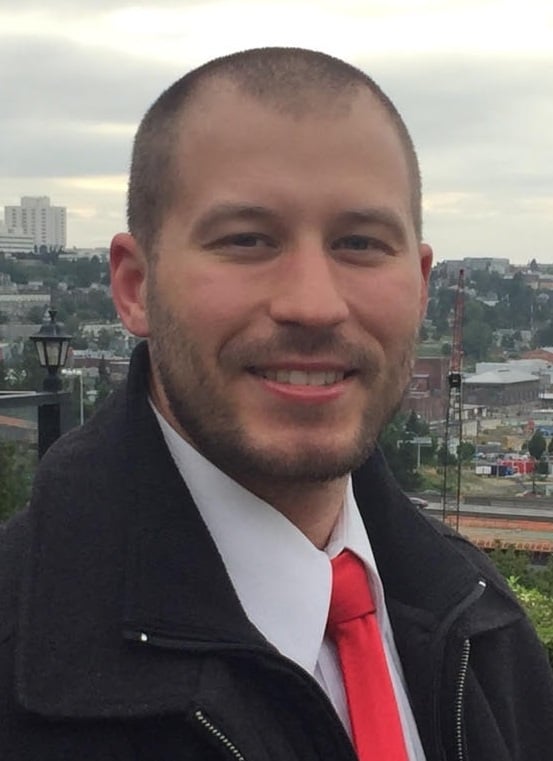 Past President
Frank Marescalco, PE
Organization: City of Tacoma
Phone: (253) 591-5423
fmarescalco@gmail.com
Frank has his metaphorical roots in Nebraska. He grew up in Nebraska and spent time in both Kansas and Oklahoma before settling in the Tacoma area in 2011. Frank earned his Bachelor's Degree in Civil Engineering from the University of Nebraska. He is a development review engineer for the City of Tacoma's Site and Building Division. Frank has also worked for several private consulting firms in the past. His technical specialties are in the areas of hydrology, road design, and wet utility engineering. Frank has been a member of ASCE since his days of university training. He is passionate about community and helping young people succeed. In his free time, he enjoys the outdoors, being active at the gym, and fixing houses. He claims to be an excellent chef with a taste for craft beer and fine coffee.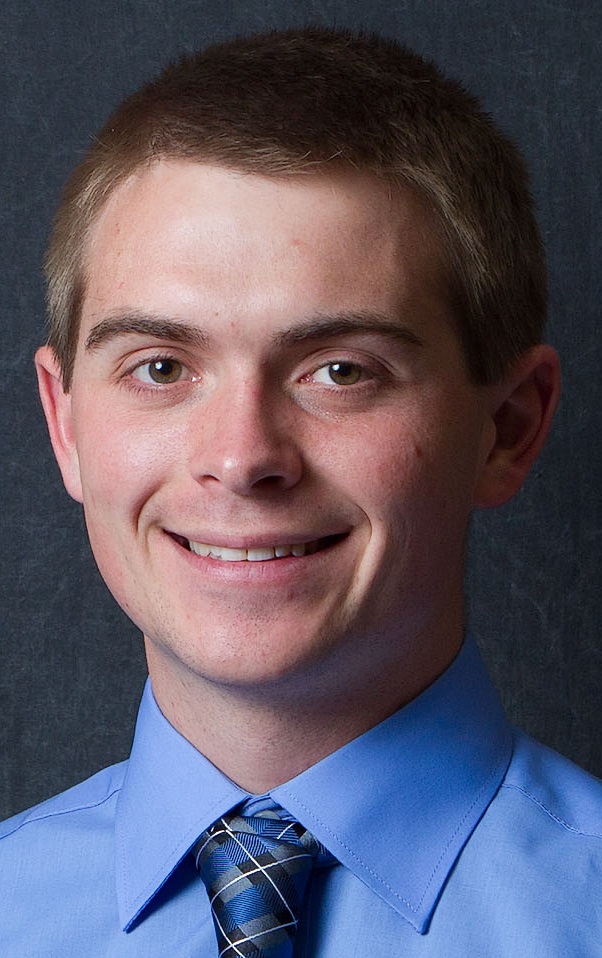 Secretary
John "Chase" Eaton, EIT
Firm: Parametrix
Phone: (253) 604-6600
jchase.eaton@gmail.com
Chase was born and raised in the Olympia-Tumwater area, but decided to move to Montana to attend university at Carroll College. Chase received a Bachelor's in Civil Engineering with an Environmental Emphasis. During his time as a student, he was the Activity Coordinator, Concrete Canoe Team Captain, Steel Bridge Team Captain, and Vice President for his student chapter of ASCE. In addition, he was the student project leader for an Engineers Without Borders team for three years. Outside of school, Chase enjoys spending time outside doing anything from backpacking and mountain biking to cross-country skiing and snowshoeing. Chase is employed with the Puyallup office of Parametrix with their transportation group.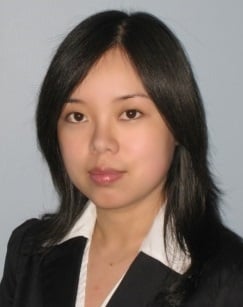 Treasurer
Jessie Chen, Ph.D., PE
Phone: (253) 310-6046
jessyyue78@hotmail.com
Jessie is currently a staff engineer at APA – The Engineered Wood Association. She has a distinguished academic career, holding both a Master's and Ph.D. degree from the University of British Columbia, Vancouver, Canada. She has published original research in high-quality, peer-reviewed research journals as part of her graduate work. Her undergraduate training included some work in accounting, which makes her a great fit for being the Section's treasurer. Jessie has been a member of ASCE since 2003 and is pleased to serve as Tacoma-Olympia's treasurer because it allows her to give back to the organization that has, in her words, benefited her in so many ways.
---
Directors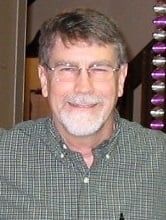 Director 1 At-Large
Chris Beckman, PE
Self-Employed
Phone: (253) 468-0309
bmwjupiter@gmail.com
Chris holds a Bachelor's of Science Degree in Architectural Engineering with a structural concentration from the California State Polytechnic University at San Luis Obispo, CA. He has over 25 years of experience with various private firms and public organizations. Chris worked as an Associate Engineer at the City of Edgewood from 2007 until 2011, when he began working for himself as an independent contractor. Chris has served the Tacoma-Olympia Section of the American Society of Civil Engineers in various capacities over the year and is pleased to serve again as one of our section's directors. His hobbies include gardening, home improvement projects, and vintage cars and motorcycles.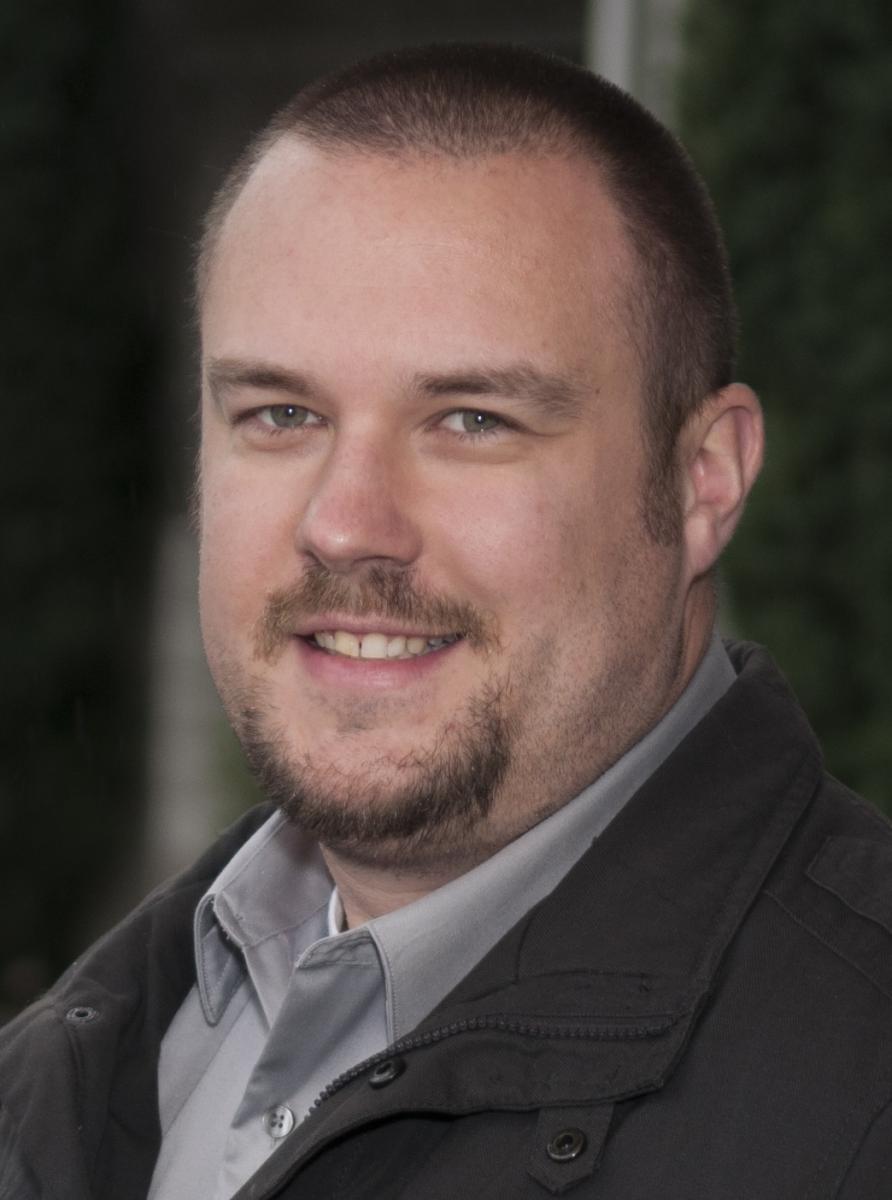 Director 2 At-Large
Tim Horton, PE
Firm: Skillings Connolly, Inc.
Phone: (360) 491-3399
thorton@skillings.com
Tim grew up in Bremerton and currently lives in Lacey. He has a Bachelor's and Master's Degrees in Civil Engineering from Saint Martin's University. Tim spent the beginning of his career focus on construction management for heavy civil transportation projects with the Washington State Department of Transportation and is currently working as a Project Manager for Skillings Connolly managing transportation, transit, and utility improvement projects for public agencies. Tim is active in the local community, volunteering for many youth focus activities including Boy Scouts of America and sports. He is also active in several professional organizations including the American Society of Civil Engineers, American Public Works Association, and Washington State Transit Association.
Director 3 St. Martin's University Student Chapter Graduate
Vacant
.
---
Younger Members Group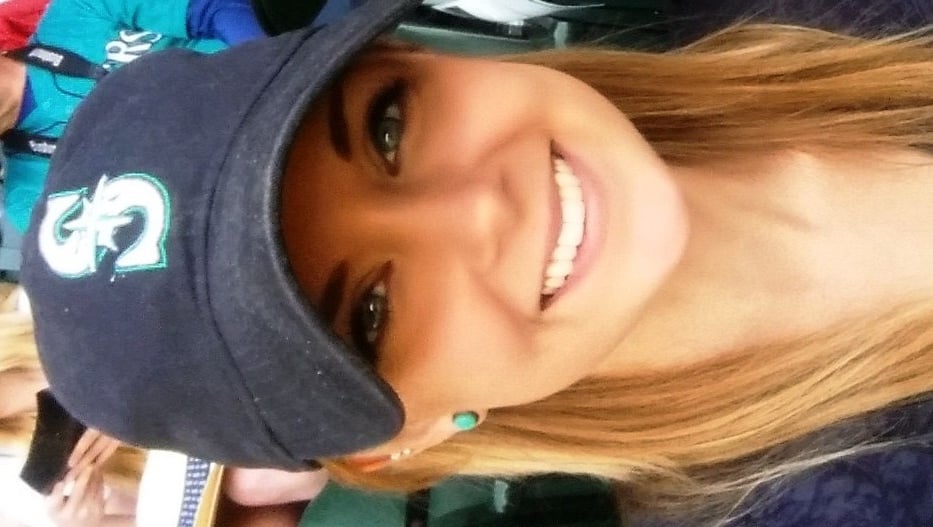 Younger Members Group Chair
Carlyn Rachelle Harlow, PE
Firm: Apex Engineering PLLC
Phone: (253) 473-4494
tacoma.olympia.ymg@gmail.com
Carlyn grew up in various parts of Pierce County and has spent almost her entire life in the area. She loves the South Puget Sound and grew up in the area. Carlyn received her Bachelor of Civil Engineering Degree from the University of Dayton (Ohio) in 2013, where she played NCAA Division 1 softball. During her internships in the summer, Carlyn worked for Pierce County's Road Maintenance Division. Now she works as civil engineer for Apex Engineering where she designs improvements for local development projects. Carlyn served as both secretary and vice-president for the University of Dayton's Student Chapter of ASCE. She continues to serve ASCE through the Tacoma-Olympia Section. Carlyn enjoys running, hiking, and volunteering throughout the community.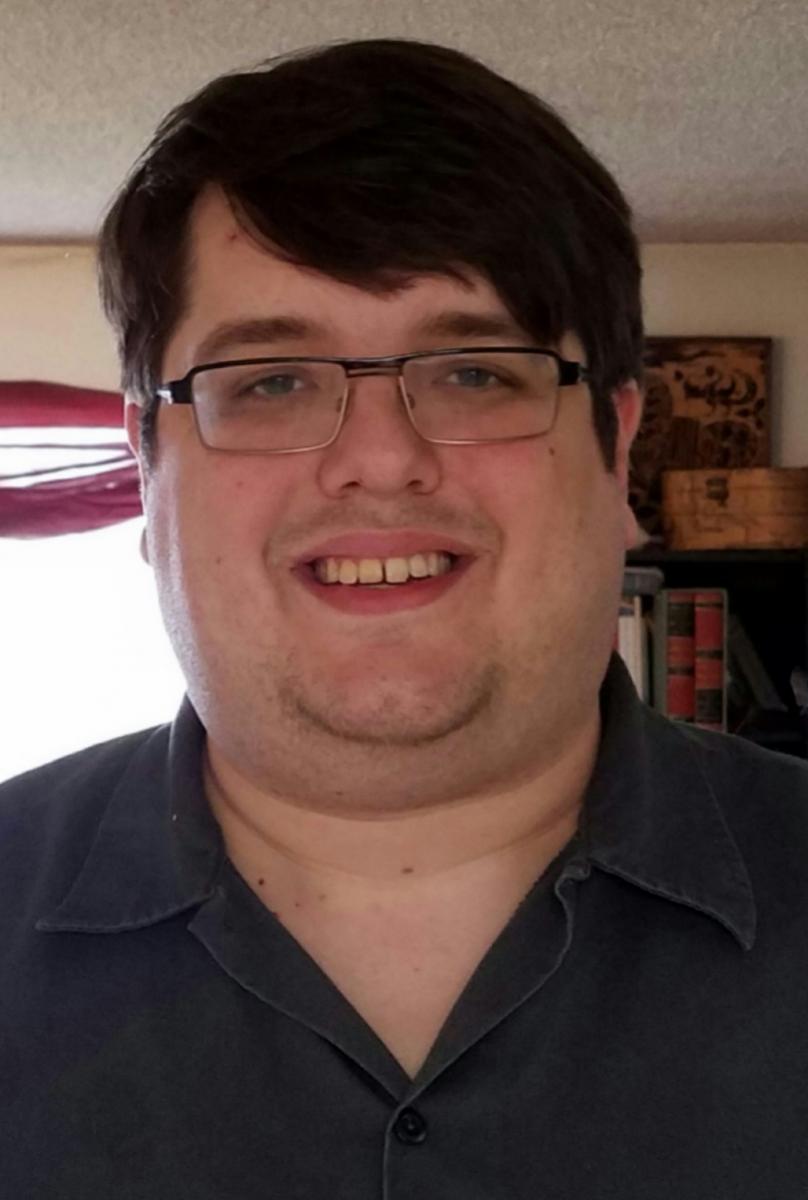 Younger Members Group Co-Chair
Jonathan Carp, EIT
Firm: Skillings Connolly, Inc.
Phone: (360) 491-3399
tacoma.olympia.ymg@gmail.com
Jonathan Carp is a recent graduate of Saint Martin's University, receiving his BSCE in May 2017. He is employed as a staff engineer at Skillings Connolly. Jonathan served as Secretary of the St. Martin's Chapter of the Society of American Military Engineers and as team leader for the Saint Martin's ASCE environmental competition team. He lives in Tacoma with his wife, Mandy, and two sons.
---
Committee Chairs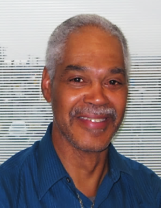 Community Outreach Committee Chair
R. Michael Hale, PE
Organization: Tacoma Community College
Phone: (253) 377-8221
skahale3@yahoo.com
Michael grew up in Memphis, Tennessee and lived in Chicago before moving to the Pacific Northwest. He has lived in the Tacoma area for over 30 years. Michael recently retired from service as a project manager for the City of Tacoma's Environmental Services Department after over 23 years. Michael received his Bachelor's Degree in Civil Engineering from Christian Brothers University in Memphis, Tennessee and his Master's Degree in Engineering Management from our very own St. Martin's University. Michael has been a Member of ASCE for so many years that he has, in his own words, "lost count." Michael has served the Tacoma-Olympia Section in many capacities over the years, including multiple terms in multiple offices. Michael has a passion for helping young engineers succeed and grow in to professionals and competent leaders for the next generation. Michael enjoys smooth jazz during long car rides between Tacoma and Olympia for ASCE functions. In his free time, Michael teaches martial arts, enjoys helping with his church, and spends sunny afternoons tending to his extensive rose garden. Michael is an expert in deer-resistant gardening tactics.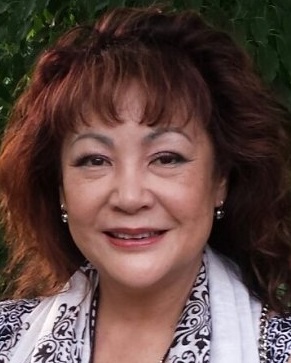 Government Relations Committee Chair
Bernie Sison, PE, MEM, PMP
Organization: Thurston County Public Works
Phone: (360) 867-2346
berniepmi@gmail.com
Bernie grew up in Honolulu before settling in the Olympia area in 1998. She earned her Bachelor's Degree in Civil Engineering from the University of Hawaii at Manoa and her Master's Degree in Engineering Management from Saint Martin's University. She is also a certified Project Management Professional. Before settling in Olympia, Bernie was a Project Engineer at Dillingham Construction, a Construction Management Engineer for the Department of the Navy, Officer In-Charge of Construction, and a Facilities Manager for the State of Hawaii at Leeward Community College. Since 1998 she has been with Thurston County Public Works and is currently a Traffic Engineer working with Traffic Calming, ITS equipment, and associated ordinances and policies. In 2017 she was a volunteer lecturer for the Project Management Institute on the topics of Team-Building and Strategic Change. Bernie is a current member of ASCE, a former civilian member of SAME, and a past Vice-President of the Society of Women Engineers. She is also a current member of the National Association of County Engineers Legislative Committee. During her down-time, Bernie travels, takes kick-boxing lessons, and is a volunteer music DJ at KAOS Radio 89.3 FM Olympia.
Historical Committee Chair
Vacant
---

Chief Herder of Cats and Director of Astonishment
Larry "Dale" Caswell, Jr., PE
Organization: United States Army
Phone: (253) 219-9453
d_cas@hotmail.com
Larry "Dale" Caswell, Jr. is a 17-year Army Engineer Officer currently stationed at JBLM, Washington. A registered professional engineer in Missouri and West Virginia, Dale has practiced civil engineering focused on environmental and waste management in austere environments. He received his Bachelor of Science in Civil Engineering from the United States Military Academy at West Point and his Masters of Science in Civil Engineering from the University of Missouri – Rolla. Dale has been a member of ASCE since he was a cadet in 1997. Dale's service to the section as secretary ended unexpectedly after the first year of his term due to relocation, but he remains in an honorary position until his departure from the Northwest to help the section with special projects.