September 2022 Newsletter
For the Full Newsletter click here
Hello Duluth Section!

As the temperature is getting colder and construction season is fading down, design season may be amping up. This November our luncheon presentation will be presented by Associate Professor Nathan Johnson. We will be reviewing some Municipal Wastewater Treatment Plant Projects Nathan has worked.

There are still a few openings for luncheon presenters for in 2023, if you have and topics you are interested in or have interest in presenting yourself, please contact a board member.

I would like to take a minute to acknowledge and thank our Board Chairs, these people continue their service to ASCE year after year with little thanks. We appreciate all your efforts! That said, a couple of our chair positions currently vacant, Outreach and Membership. Please talk to a board member if you are interested in taking a chair position.

If you have not renewed your membership for 2023, please do so before the end of the year to ensure that you don't miss out on any of the luncheon presentations or upcoming events.

Please do not hesitate to send and suggestions on how we can better serve you. See you at the next luncheon on November 8th!

Jason Fisher, PE
Duluth Section President
Thank You to our Section Sponsors: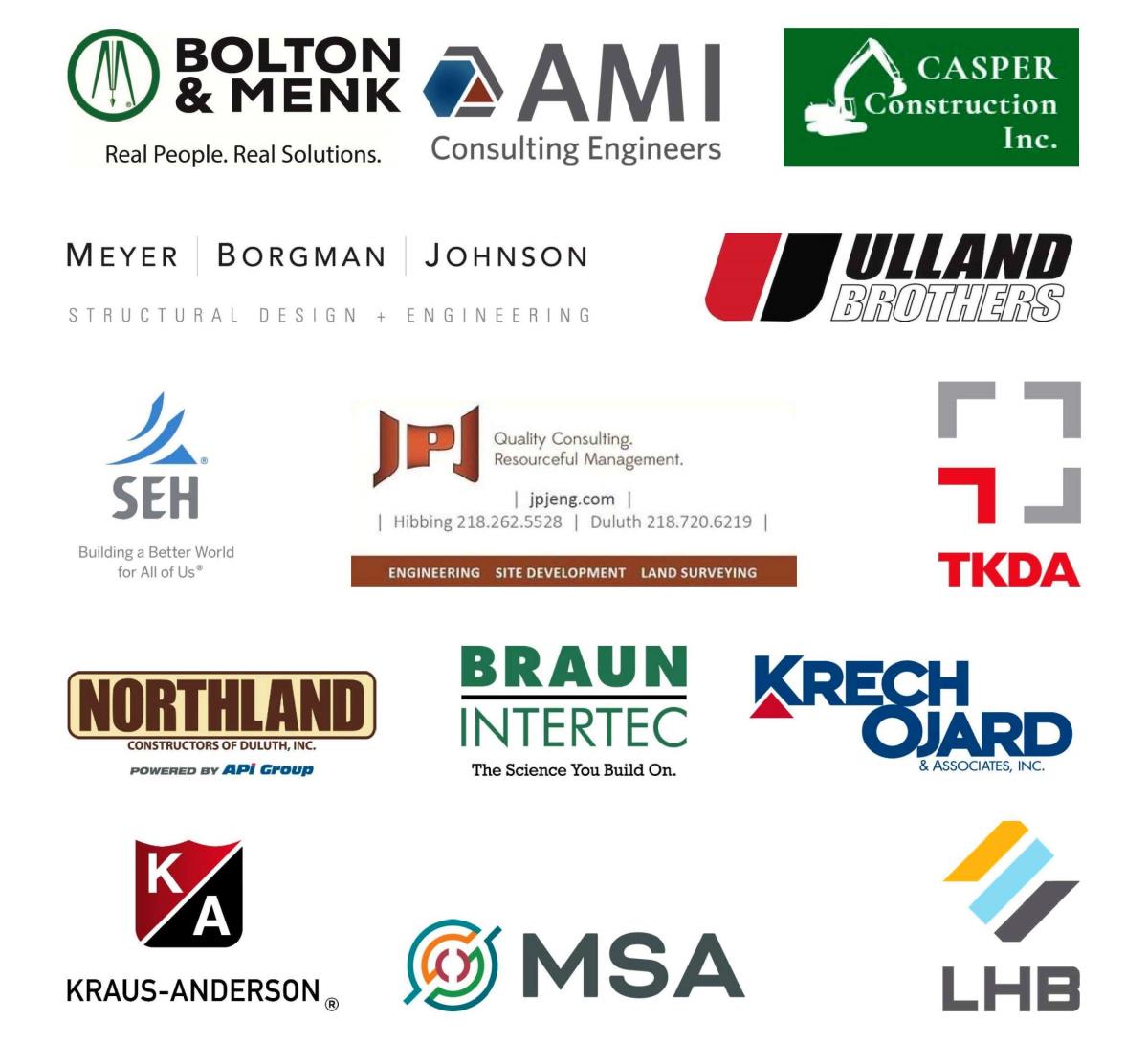 Archived Newsletters
2022
November
August
April
March
February
January
2021
December
November
October