March 2023 Newsletter
For the Full Newsletter click here
Duluth Section!
Scholarships are DUE March 10th! Please look at our scholarships application in this newsletter. We could allow up to three $1,500 scholarships being granted. The Board members are planning on voting for the applicant winners at the March 14th Board Meeting. We are looking forward to giving students help on their tuition.
Please save the dates of April 7th-9th for the ASCE Western Great Lakes Student Symposium as it draws 400 students from 19 different universities from Illinois, Minnesota, North Dakota, Wisconsin , and Ontario, Canada. Volunteer judges are still needed.
Our next luncheon will be on March 14th at the Barr Engineering Office in Duluth. Our March 14th Luncheon will be a presentation by Victor Lund, P.E., PTOE, Traffic Engineer with St. Louis county, entitled, "Designing Intersections Using a Safe Systems Approach". PDHs will be distributed at the Luncheon. If you have not received any of our previous PDH credits, please contact Ryan Swanson.
Jason Fisher, PE (Lic. MN)
Duluth Section President
Thank You to our Section Sponsors: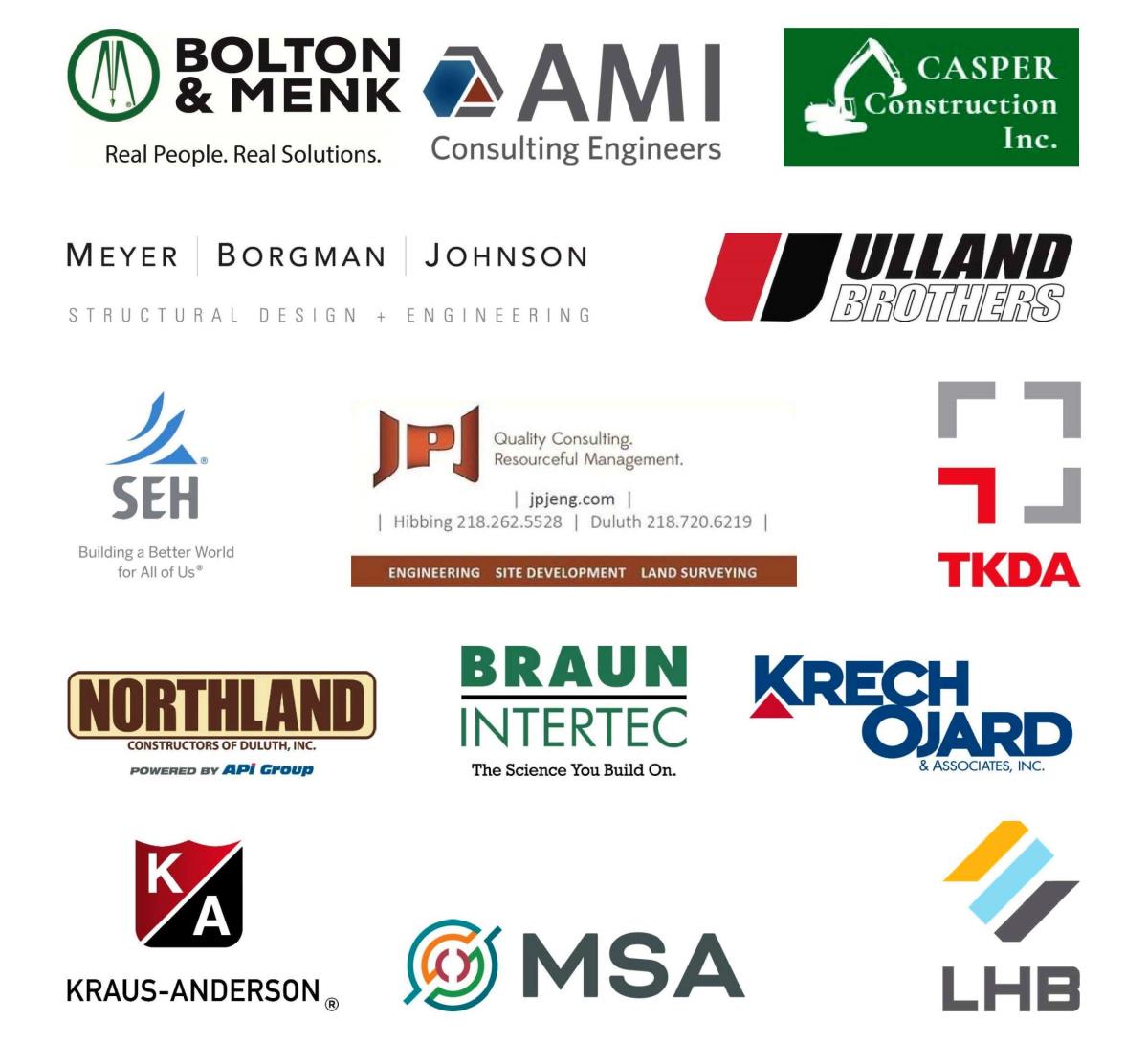 Archived Newsletters
2022
December
November
August
April
March
February
January