Founded in 1852, the American Society of Civil Engineers (ASCE) represents more than 150,000 members of the civil engineering profession worldwide and is America's oldest national engineering society. To learn more about ASCE, click here.

ASCE NYS Council released the 2022 Report Card for New York Infrastructure on July 19, 2022. The full report is found here.
 
ASCE Rochester Apparel 
ASCE Rochester would like to make you aware of an option to purchase ASCE Rochester apparel from Lands End.  A stitched "ASCE Rochester", "ASCE Rochester Younger Member Group", "ASCE - RIT Student Chapter" and/or "American Society of Civil Engineers" badge logo can be selected and will appear on the apparel that you purchase. You can select from a wide variety of clothing and products and will order directly from the Lands Ends' website  https://business.landsend.com/store/ascerochester
Note: you should not be charged tax (as ASCE is a tax exempt organization). 

2023-2024 ASCE Rochester Board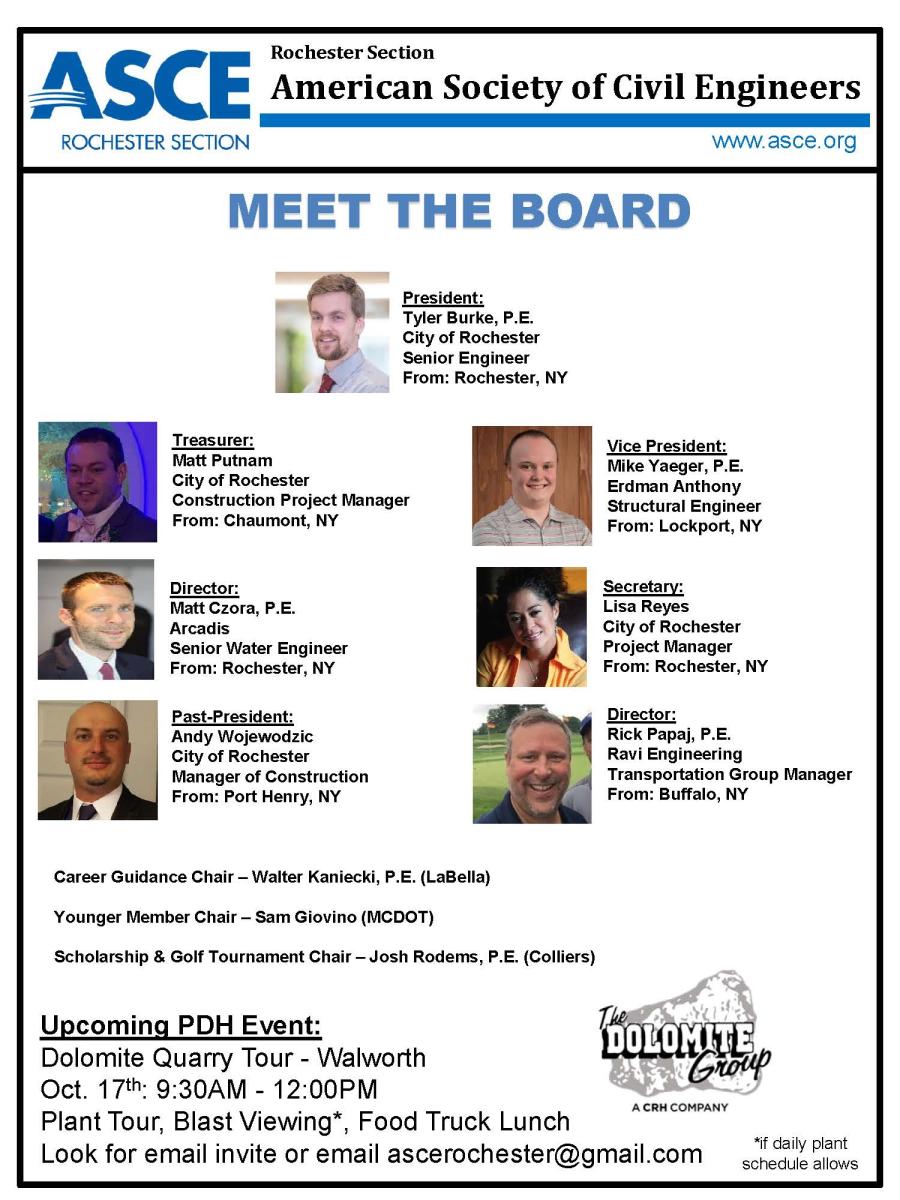 2023 ASCE Rochester Undergraduate Scholarship Winners