2022-23 BOARD OF DIRECTORS AND OFFICERS
PRESIDENT
Molly Amendt
C2 Group
Molly Amendt has 18 years of professional experience and is currently a Vice President at C2 Group, leading the company's engineering projects, and specializing in transportation electrification. While studying for her undergraduate degree at Cal Poly, San Luis Obispo she joined the student section of ASCE and was immediately hooked on the group's comradery and learning opportunities. She spent several years on the student board and captained the concrete canoe team her senior year. Landing at San Diego Gas and Electric after college, she supported electric transmission projects, had the opportunity to be a construction manager for the Sunrise Powerlink Project, and take roles in distribution operations, fire-hardening efforts, and the company's first electric vehicle charging station program. Molly served on the San Diego ASCE YMF board for several years and is pleased to extend her contributions to the local section for her fourth year while bringing the perspective of a leader in a local woman-owned engineering company.
PRESIDENT - ELECT
Jose Ramirez
Kimley-Horn
Jose Ramirez is a Senior Engineer and Project Manager at Kimley-Horn and Associates. With over 14 years of professional experience specializing in the design of structures, Jose's main focus has been on the design of bridges, retaining walls, and miscellaneous structures for highway/roadway and light and heavy rail transportation projects. He holds Bachelor's and Master's Degrees in Structural Engineering from UC San Diego and has been involved with ASCE since college, participating in the Concrete Canoe and Steel Bridge competitions. Jose has served in the ASCE San Diego YMF board as Treasurer, Scholarship Chair, and Webmaster. In the ASCE San Diego Section, Jose has served as Secretary and been a member of the ASCE Awards Event Planning Committee. Jose has also served in the ASCE Transportation Group board as Chair, Vice Chair, Treasurer, and Secretary and looks forward to continuing to serve on the ASCE board and to the Civil Engineering profession.
VICE PRESIDENT
Dr. Kumar Ghosh
T.Y.Lin International
Dr. Kumar Ghosh is a Senior Bridge Engineer / Project Manager at T.Y.Lin International in the Big Bridge Line of Business (BBLOB). He has 20 years of professional experience in the planning, design, and delivery of an array of bridge projects and research experience in the fields of bridge damage detection, health monitoring, and strengthening/retrofit of deficient bridge components using Fiber Reinforced Plastic (FRP) composite materials. Dr. Ghosh earned his Ph.D. from the Department of Structural Engineering, University of California San Diego. Throughout his professional career, he has also been associated with professional and technical committees, including ASCE, ACI, and Caltrans Committees. He is the past Chair of the ASCE Transportation Technical Group (San Diego Section) and will like to continue serving the ASCE San Diego section members and the Engineering community as Vice President.
SECRETARY
Olga Reyes
HNTB
Olga is a design engineer with more than nine years of experience working throughout the state of California, She began her career as a bridge engineer for the first five years, assisting with bridge design, including plan preparation, specification writing, and cost estimates, She then continued her work in general civil engineering-related projects, including drainage design and report writing. As a design engineer at HNTB her responsibilities have included alternative analyses, coordinating with various disciplines within each client, and supervising technical staff.
TREASURER
Sean McCarty
West Coast Civil
Mr. McCarty is a licensed civil engineer in the State of California with 18 years of experience. He has designed, led, and managed a variety of projects and programs. He holds Master and Bachelor of Science degrees in Civil Engineering from San Diego State University with specialties in Construction Management and Hydraulic Engineering, respectively, Mr. McCarty has served as a consultant to the Pure Water Program as Deputy Project Manager for Conveyance since October 2015.
PAST PRESIDENT
Lauren Ferrell, PE
City of Carlsbad
​
Ms. Lauren Ferrell is a project manager and civil engineer with over 13 years of professional experience. She has extensive engineering and management experience leading multi-discipline teams to complete preliminary, environmental, and final design for transportation and transit centered projects. In addition to completing challenging environmental and engineering projects, Lauren specializes in storm water industrial and construction compliance management.
Lauren is a San Diego native who graduated with her bachelor's and master's degree from San Diego State University in Civil Engineering. She has served in a variety of leadership roles fostering industry engagement. She previously served as the President-Elect of ASCE San Diego Section and a former President of WTS San Diego County Chapter, as well as the recipient of the 2018 WTS International Member of the Year Award. Ms. Ferrell also participates as a mentor for SDSUs Aztec Mentor Program that support college students as they transition from academics to their professional career. Lauren looks forward to continuing on the ASCE board and serving the local civil engineering community. 
DIRECTOR A
Matt Brash
Parsons
Matt is a Principal Project Manager at Parsons specializing in the design of road and highway projects. He has 16 years of experience and has managed the design of over half of a billion dollars of road and highway projects throughout the state. In addition to his Project Manager responsibilities, he is also the Engineering Manager for Parsons' San Diego Office responsible for staffing and training of our staff over 70 transportation engineers. His ASCE journey began while attending San Diego State where he served as the Treasurer for the student section.
DIRECTOR B
Yazmin Arellano-Torres
City of El Cajon
Yazmin Arellano-Torres is the Director of Public Works for the City of El Cajon, California. Yazmin is a Registered Civil Engineer and Land Surveyor in California with over 20 years of experience in municipal engineering. Yazmin holds a Bachelor of Science Degree in Civil Engineering from Cal Poly, San Luis Obispo, President of the ASCE Imperial Valley Branch, Vice-President, and President of the ASCE San Diego Section. 
DIRECTOR C
M. Amin Azimi
GeoEngineers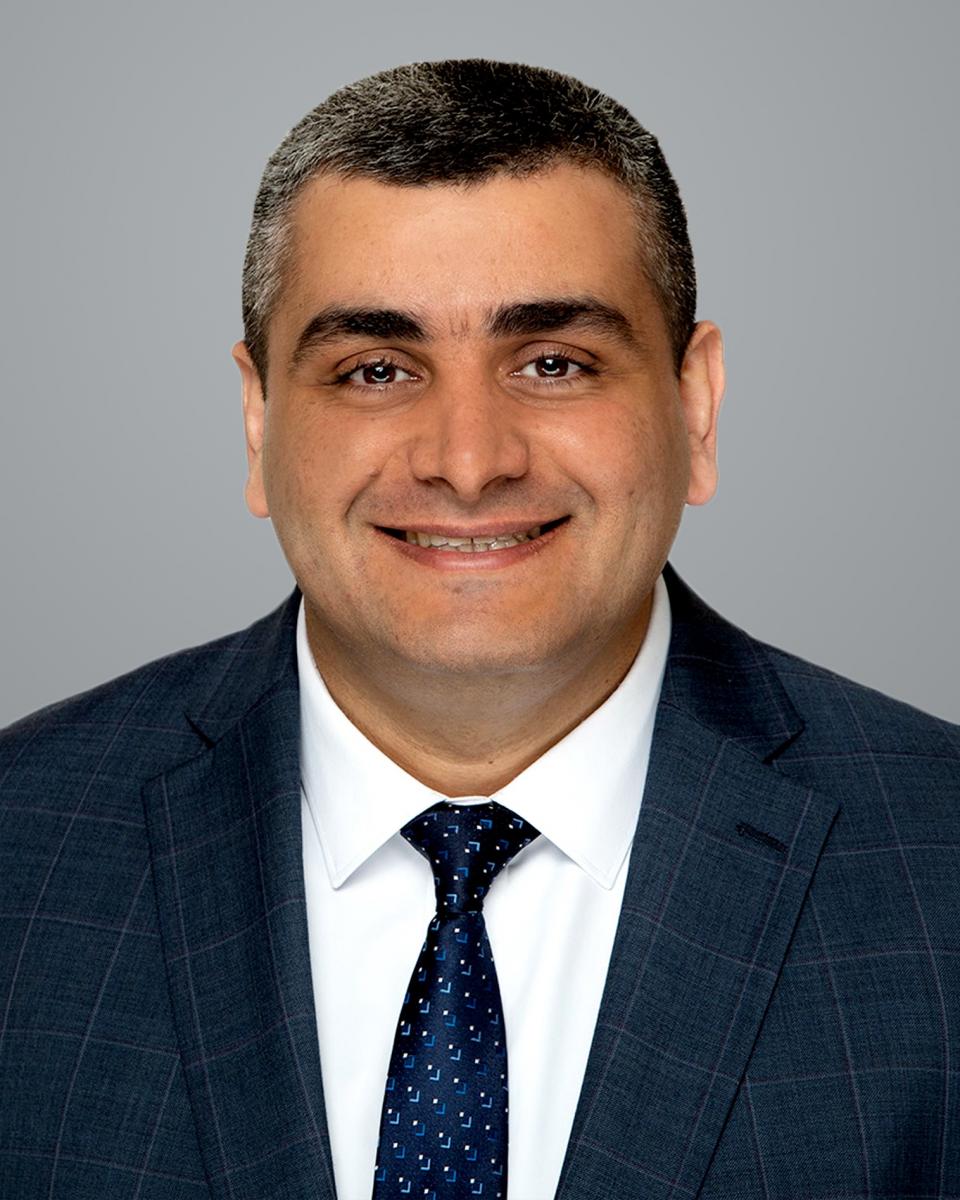 Dr. Amin Azimi is a Senior Structural Engineer at GeoEngineers with expertise in structural engineering, trenchless technologies, earthquake engineering, material engineering, and finite element analysis. He has more than 14 years of experience in national and international consulting, research, teaching, and professional practices. He worked as Professor at the College of Engineering and Science (COES), Trenchless Technology Center (TTC), Louisiana Tech University. Dr. Amin is a former faculty member at the University of Technology Malaysia (UTM). He acted as Pl of many engineering projects like the underground robotic project working with the engineering department of FB. Amin was one of the Chair Assistants for the development of Appendix B - Earthquake Applications for the AWWA M55 manual, American Water Works Association, PE Pipe Design and Installation M55. Amin also worked as the main author for updating "Trenchless Construction and Rehabilitation Methods" and rewriting the old manual under National Utility Contractors Association NUCA. Amin is an expert using FEM software such as ANSYS, as well as Certified Machine Learning: From Data to Decisions, from Massachusetts Institute of Technology (MIT) Professional Education. He acted as UESI-ASCE Louisiana Chapter Vice Chair, Utility Engineering, and Surveying Institute I ASCE, Louisiana. Dr. Amin has received 23 National/International awards for his inventions/products in the field of innovative engineering such as the title of "Best American Inventor", Gold, and a Special Award from SVIIF-Silicon Valley, USA. Amin has more than 100 journal/conference/book/book chapter publications. He is also a committee member of the American Water Works Association (AWWA) and the North American Society for Trenchless Technology (NASTI) member.

YMF DIRECTOR
Vanessa Eslava
TY Lin International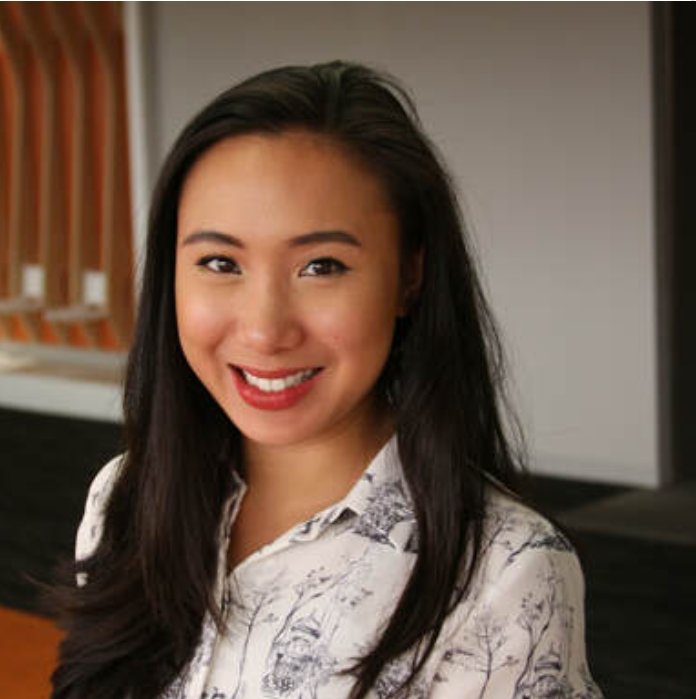 Vanessa Eslava is currently an Assistant Engineer at TY Lin International. She grew up in San Diego and obtained her BS in Civil Engineering from San Diego State University, where she was also involved with the ASCE student section board. Vanessa is the immediate past president of the ASCE YMF Chapter and will be continuing on as the YMF Director.
__________________________________________________________________
Please contact us with any questions at:
ASCE San Diego Section President: Molly Amendt, PE,[email protected]
ASCE San Diego Mailing Address: PO Box 881843 San Diego, CA 92168