2020-21 BOARD OF DIRECTORS AND OFFICERS
PRESIDENT 
Yazmin Arellano-Torres
YArellano@cityofelcajon.us
Deputy Public Works Director/City Engineer, City of El Cajon
Yazmin Arellano-Torres is the Deputy Director of Public Works/City Engineer for the City of El Cajon, California.  Yazmin is a Registered Civil Engineer and Land Surveyor in the State of California with over 20 years of experience in municipal engineering.  Yazmin holds a Bachelor of Science Degree in Civil Engineering from Cal Poly San Luis Obispo and a combined Masters Degree in Business Administration/Industrial Engineering from CETYS Universidad Mexicali, Mexico.  Yazmin has been an active member of ASCE since 1992 serving at different capacities over the years including Engineering Student Council Representative at Cal Poly San Luis Obispo, President of the ASCE Imperial Valley Branch, and Vice-President of the ASCE San Diego Section.  Yazmin is currently finishing the term as ASCE San Diego Section President-Elect and serving as one of the ASCE Representatives in the San Diego County Engineering Council responsible for the celebration of engineering contributions to society annually through E-Week.
PRESIDENT ELECT
Lauren Ferrell
lferrell@rickengineering.com
Project Manager, Rick Engineering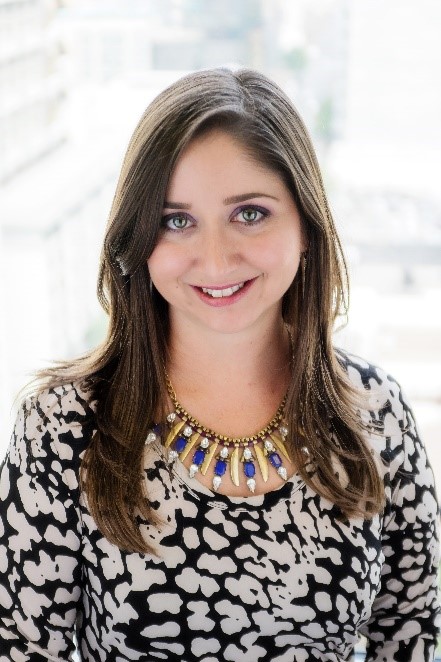 Ms. Lauren Ferrell is a Project Manager and civil engineer at Rick Engineering Company with over 13 years of professional experience. She has extensive engineering and management experience leading multi-discipline teams to complete preliminary, environmental, and final design for transportation and transit centered projects. In addition to completing challenging environmental and engineering projects, Lauren specializes in storm water industrial and construction compliance management.
Lauren is a San Diego native who graduated with her bachelor's and master's degree from San Diego State University (SDSU) in Civil Engineering.  Lauren actively participates in leadership roles through industry associations and community involvement, including Past President of Women in Transportation Seminar (WTS) San Diego County Chapter and recipient of the 2018 WTS International Member of the Year Award. She is a mentor for SDSUs Aztec Mentor Program that support college students as they move from campus to career. She currently is involved with the San Diego Regional Chamber of Commerce's Transportation & Land Development Committee. Lauren looks forward to joining the ASCE board and serving the local civil engineering community.
VICE PRESIDENT
Molly Amendt
mollya@c2group.us
Vice President, C2 Group
Molly Amendt has 15 years of professional experience and is currently a Vice President at C2 Group, leading the company's utility projects. While studying for her undergraduate degree at Cal Poly, San Luis Obispo she joined the student section of ASCE, and was immediately hooked on the group's comradery and learning opportunities. She spent several years on the student board and captained the concrete canoe team her senior year. Landing at San Diego Gas and Electric after college, she supported electric transmission projects, and had the opportunity to be a construction manager for the Sunrise Powerlink Project, and take roles in distribution operations, fire-hardening efforts and the company's first electric vehicle charging station program. Molly served on the San Diego ASCE YMF board for several years, and would like to extend her contributions to the local section as the Vice President, strengthening connections with the YMF and  APWA, while bringing the perspective of a leader in a local woman-owned engineering company.
SECRETARY
Jose Ramirez
Jose.Ramirez@kimley-horn.com
Senior Engineer, Kimley-Horn
Jose Ramirez is a Senior Engineer and Project Manager at Kimley-Horn and Associates. With over 12 years of professional experience specializing in the design of structures, Jose's main focus has been on the design of bridges, retaining walls, and miscellaneous structures for highway/roadway and light and heavy rail transportation projects.  He holds Bachelor's and Master's Degrees in Structural Engineering from UC San Diego and has been involved with ASCE since college, participating in the Concrete Canoe and Steel Bridge competitions. Jose has served in the ASCE San Diego YMF board as Treasurer, Scholarship Chair, and Webmaster. He has also been a member of the ASCE Awards Event Planning Committee, served as mentor in the APWA scholarship program, and looks forward to continue to serve on the ASCE board and to Civil Engineering profession.

TREASURER
Sean McCarty
Sean@westcoastcivil.com
Principal Engineer, West Coast Civil, Inc.
Sean McCarty has 17 years of professional experience and is a Principal Engineer at West Coast Civil, Inc. Sean also supports the City of San Diego's Pure Water Program as the Deputy Project Manager in charge of Conveyance. His professional society experience includes serving as Director A with the San Diego Section, Vice-President of Education and Golf Chair for the San Diego Younger Member Forum (YMF). Sean would like to continue his efforts with ASCE with service on the Board in the position of Treasurer.
PAST PRESIDENT
Craig Shannon
Craig.Shannon@parsons.com
Principal Project Manager, Parsons
Craig Shannon has 19 years of professional experience and is currently a Principal Project Manager at Parsons. Craig has spent his entire career working in San Diego, starting with his first internship with Simon Wong Engineering that coincided with his third year of college at UC San Diego.  As a project manager for the Parsons, Craig designs and manages transportation related projects throughout Southern California with a heavy focus on bridges and structures. Craig also serves as a bridge area manager for the San Diego office managing a staff of bridge engineers. His professional society experience includes working with the ASCE Transportation Group as Secretary, Treasurer, Vice-Chair and finally as Chair. He has also served many roles for the San Diego Younger Member Forum (YMF), which include Golf Tournament Chair, Membership Chair, Awards Chair, President-Elect and President. Craig is currently finishing his term as President on the Section Board.  Craig would like to put his extensive experience with ASCE to good use by continuing his service on the Board in the position of Past-President. 
DIRECTOR A
Karl Meier
kmeier@WoodRodgers.com
Associate, Water Resources, Wood Rodgers, Inc.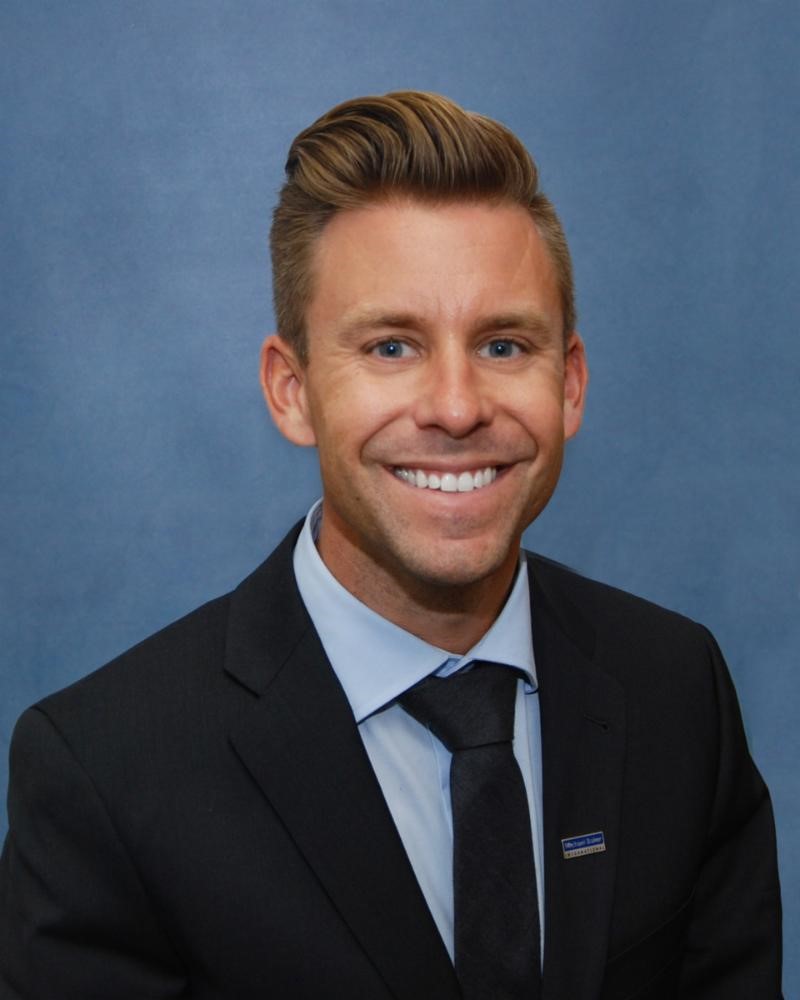 Karl Meier is a registered Civil Engineer in the State of California with more than15 years of experience. Karl's interest in Civil Engineering began his junior year of high school when he interned with a civil engineering firm in his hometown of Roswell, New Mexico as a surveyor and materials testing lab technician. Since graduating from New Mexico State University in 2003, Karl's career has been focused on water resources engineering where he has extensive experience in the planning, design and construction management of water, wastewater and storm water infrastructure projects spanning from Orange to Santa Barbara County. Karl also has public works experience and served as the Engineering Manager of a water district in Santa Barbara County for a portion of his career where he was responsible for managing and overseeing engineering, operations and maintenance activities for a public water system. Karl is currently a Project Manager at Michael Baker International and is on the ASCE Government Relations Committee. 

DIRECTOR B
Eric Mosologo
Eric Mosologo is a Senior Civil Engineer with the City of San Diego's Storm Water Division. With more than 20 years of experience, Eric specializes in the areas of water resources and storm water management. He leads the development of Citywide drainage assessments and storm water compliance regulations to improve water quality and reduce flood risk throughout the City of San Diego. His professional society involvement includes the California Stormwater Quality Association (CASQA) and the Floodplain Management Association (FMA). Eric is a Professional Engineer, Certified Floodplain Manager, and earned his Bachelor and Master Degrees in Civil Engineering from the University of Kentucky. 
DIRECTOR C
Giorgi Naoom
giorginaoom@gmail.com
Civil Engineer, Najars Engineering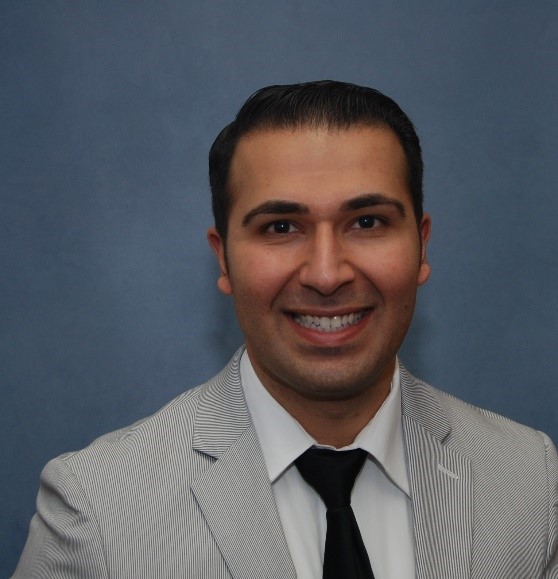 Giorgi Naoom is a registered Civil Engineer in the State of California who graduated from San Diego State University. With more than 6 years of experience, Giorgi has worked on design of military airfields, bachelor enlisted quarters, linear pipeline design, pipeline rehabilitation, and private development. Giorgi recently transitioned to Najars Engineering, a start-up firm focused on private development of residential, commercial, and retail projects. He serves as a project manager and leads business development and production. Giorgi is currently finishing the term as PE Review Co-Chair for the San Diego Younger Member Forum and looks forward to serving as Director C for ASCE San Diego Section.
YMF DIRECTOR
Alex Ford
aford@moffattnichol.com
Civil Engineer, Moffatt Nichol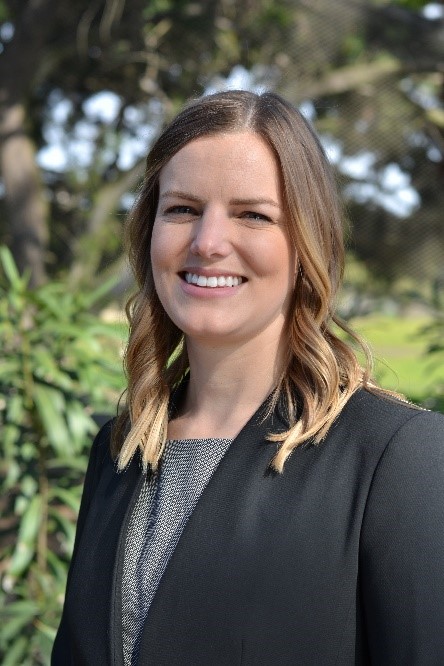 Alex is a registered Professional Civil Engineer at Moffatt & Nichol with over 7 years of bridge engineering experience. She received her BS in Civil Engineering from Northeastern University and completed her Master's in Structural Engineering at Tufts University with research focused on bridge Structural Health Monitoring. Alex has been an active member of the ASCE San Diego Younger Member Forum (YMF) since moving to San Diego in 2014; her roles in the organization have included President, President-Elect, Secretary, and Website Chair. She looks forward to continuing her ASCE service as YMF Director for the ASCE San Diego Section.
__________________________________________________________________
SECTION MANAGER: Trish Pietrzak   trish@maverickgroupinc.com   310-995-9800
ASCE San Diego Mailing Address:
2404 Elm Avenue Manhattan Beach CA 90266