ASCE Seattle EWRI Committee Meeting
Thursday, January 19, 2023 - 12:00 PM - Thursday, January 19, 2023 - 01:00 PM
Our next online lunch presentation is Thursday, January 19th at 12 noon PST. We are very excited to have Tim Godwin, from California Department of Water Resources presenting about the Implementation of the California Sustainable Groundwater Management Act.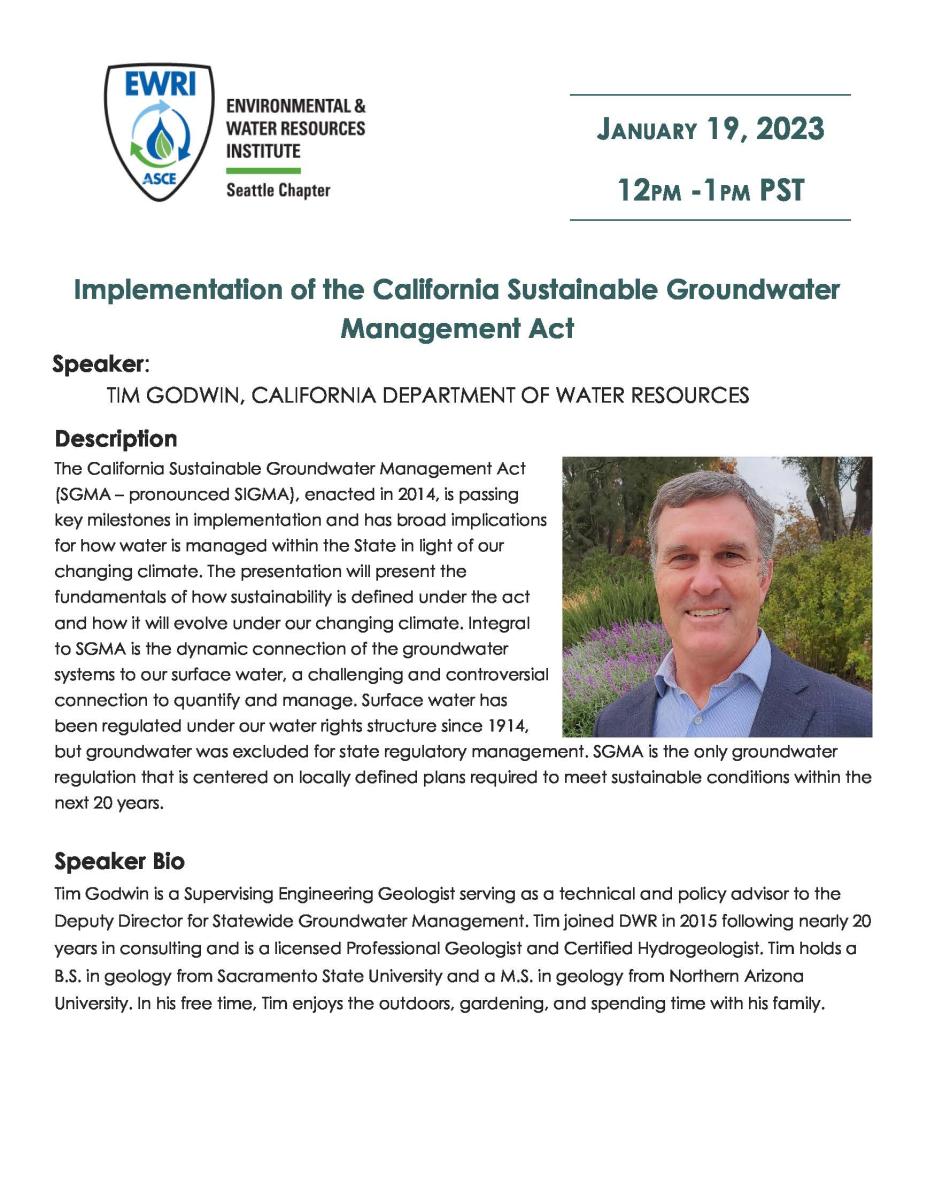 Please use the Microsoft Teams link below to access the meeting and use the attached invite to save the event to your calendars.
We look forward to seeing you on January 19th.
Thank you,
Dimitrios Athanasiou and Katelin Godwin
ASCE EWRI Co-Chairs
EWRI Seattle Website | YouTube Channel
________________________________________________________________________________
Microsoft Teams meeting
Join on your computer, mobile app or room device
Click here to join the meeting
Meeting ID: 279 689 859 00
Passcode: 25MKZN
Download Teams | Join on the web
Join with a video conferencing device
Video Conference ID: 113 628 878 7