Elected Officers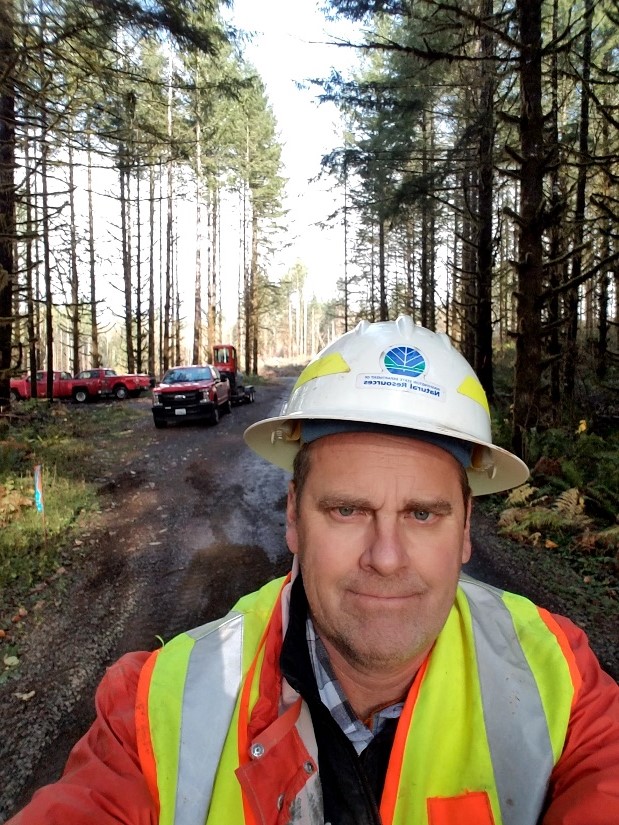 President
Tom Szymoniak, PE
Organization: Washington State Department of Natural Resources
Phone: (253) 268-6756
[email protected]
Tom currently works at the Department of Natural Resources in Olympia as a Design Engineer in the Forest Roads Program. He received Bachelor of Science degrees in Civil Engineering and Forest Engineering at Oregon State University. After working as a soils engineer and finding his passion in soil mechanics and materials, Tom went back to Oregon State University where he obtained a Master of Science Degree in Geotechnical/Civil Engineering. Tom completed civil and environmental projects acting in roles as the project designer and project manager. He is a member of the American Society of Civil Engineers, Engineers without Borders, American Public Works Association, and the Construction Managers Association of America. His areas of interest include sustainable design, water resources, slope stability, and materials. Tom is an active sailor, canoeist, runner, bicyclist, and outdoorsman. In 2004, he cycled across the US in the achievement of a lifelong dream. He is an eternal optimist with a strong commitment to environmental education and sustainable practices.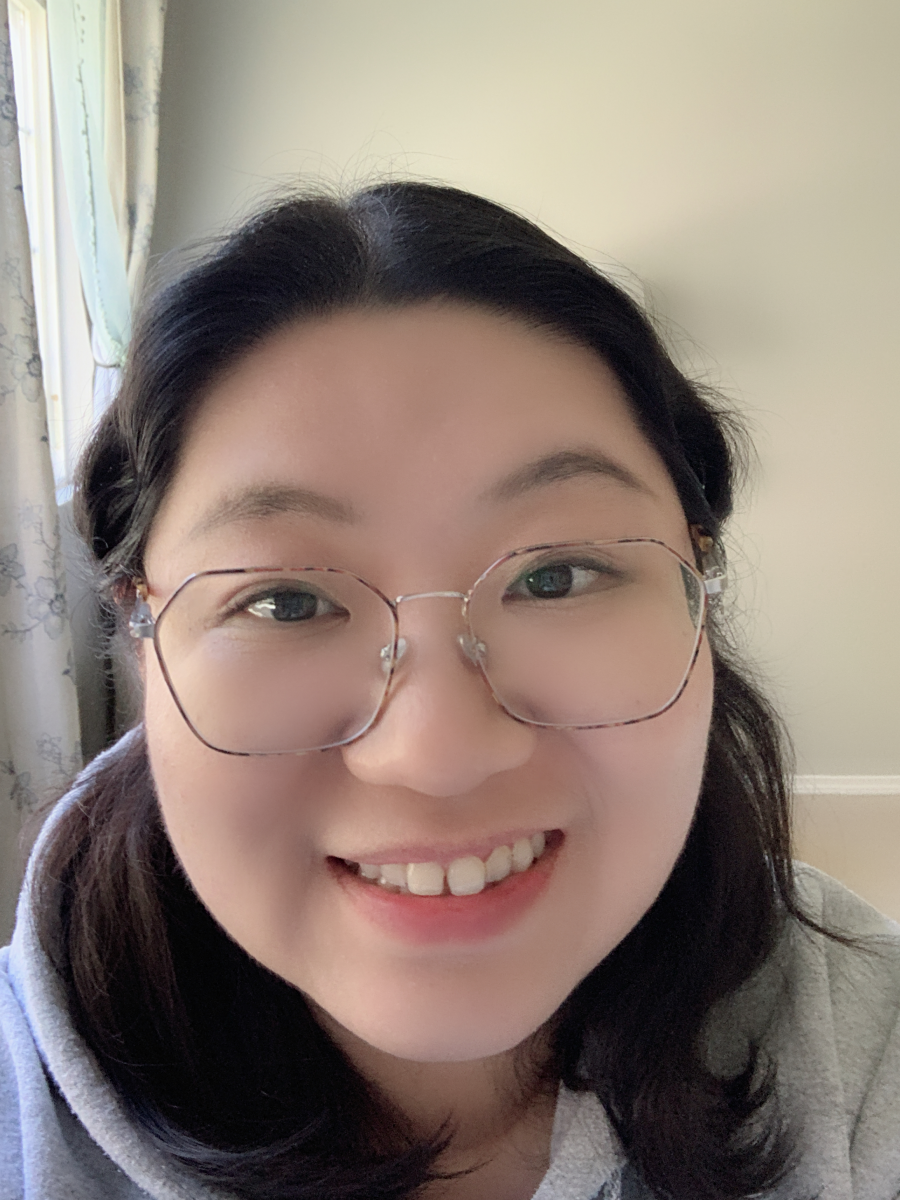 Secretary
Hao (Holly) Zhu, PE
Firm: The Weyerhaeuser Company
Phone: (737)-747-4223
[email protected]
Holly Zhu earned her bachelor's degree of Engineering in Civil Engineering from Shanghai University in 2011. After working as a structural designer in Shanghai for about 4 years, Holly went to the University of Michigan in Ann Arbor, MI and obtained a Masters' degree of Science in Construction Engineering and Management in 2017. After graduation, Holly moved to the Washington State and worked as a structural engineer in a private firm until now. Holly passed the PE exam in 2018 and received her PE license in the State of Michigan in 2019. Holly is currently living in Puyallup with her cat Winter and enjoys reading, jogging, cycling and playing PlayStation games after work.
Treasurer
Derek M. McCoy, PE
Organization: City of Yelm, Community Development
Phone: (719) 200-3041
[email protected]
Derek earned his Bachelor's Degree in Civil Engineering from Colorado State University in May 1995. He enlisted in the US Army in February 1996 and retired with 20 years of active service in March 2016. During his service with the Army, Derek worked as a Senior Technical Engineer in a number of positions. His duties took him abroad to Korea, Kosovo, Iraq, and Guam, as well as domestic stations that included North Carolina, Missouri, Colorado, Hawaii, and Washington State. In his post-service career he has been a Project Engineer / Manager for Hatton Godat Pantier in Olympia, a construction manager with Kitsap County Public Works, and currently serving as the Deputy City Engineer for the City of Yelm.  Derek has been a member of both ASCE and the Society of American Military Engineers (SAME) for a long time. He previously served as a Board Director and two terms as President for ASCE Tacoma-Olympia Section and has been serving as the treasurer since August 2019. He currently resides in Lacey with his wife Carolyn and has two sons, Alex (22) and Hunter (18) and two daughters Julia (10) and Tera (21).
---
AISC Representative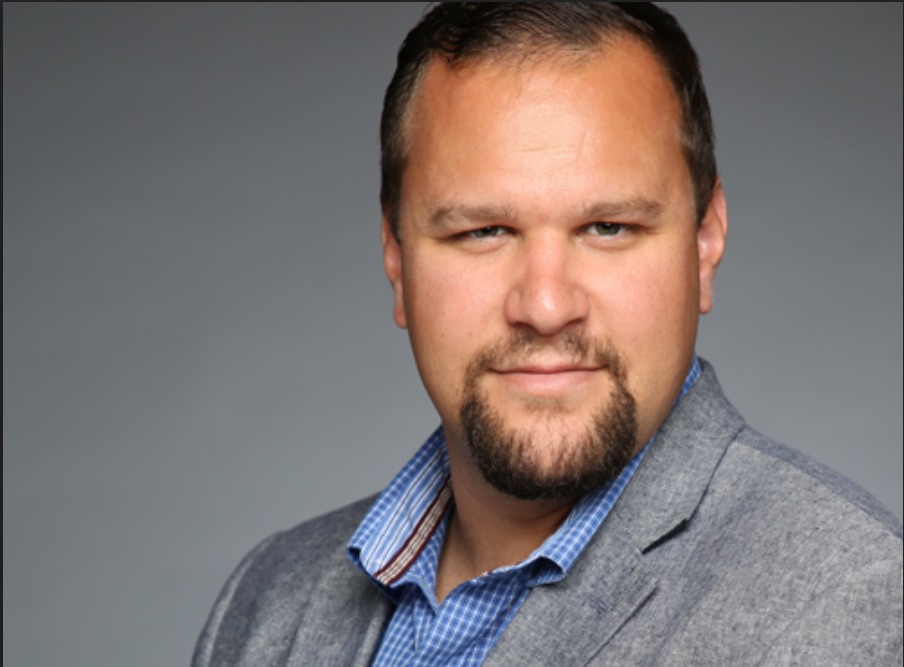 David A. Fennel, MBA
Structural Steel Specialist - Seattle/San Francisco
American Institute of Steel Construction
360 949 5819
David is the Structural Steel Specialist in the greater Seattle market for the American Institute of Steel Construction. David is committed to helping architects, engineers, general contractors and owners achieve better project outcomes by using domestically produced and fabricated structural steel on their building projects. He brings multiple years of general contracting experience with various organizations throughout the country on a wide range of project deliverables. David is a graduate of Purdue University's Construction Engineering and Management program as well as earning his Master of Business Administration at Northwood University.

The American Institute of Steel Construction (AISC), headquartered in Chicago, is a non-partisan, not-for-profit technical institute and trade association established in 1921 to serve the structural steel design community and construction industry in the United States.
Younger Members Group
Deepareddy Akula, PE
Organization: Vinside Capital
Phone: (573) 529-1329
[email protected]
Deepa is a Real Estate investor and a Multifamily syndicator. She is the Founder and Managing Principal at Vinside Capital, LLC a real estate investment company focused on identifying, securing, and investing in high-performing real estate assets. She is a licensed Professional Engineer and has worked in the field of engineering in different capacities for 14 years and retired as Head of Engineering from Stella-Jones to be a full-time real estate investor. She is passionate about financial literacy and creating multiple passive investment streams for her investors.
She is a published author in utility industry journals and still serves as a committee member on multiple standards for the American Plywood Association and as a peer reviewer for ASCE's Journal of Structural Engineering to give back to the engineering community. She previously served as a Board Director for ASCE and is serving this term as Younger Members Group Chair.
---
Committee Chairs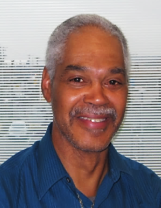 Community Outreach Committee Chair
R. Michael Hale, PE
Organization: Tacoma Community College
Phone: (253) 377-8221
[email protected]
Michael grew up in Memphis, Tennessee and lived in Chicago before moving to the Pacific Northwest. He has lived in the Tacoma area for over 30 years. Michael recently retired from service as a project manager for the City of Tacoma's Environmental Services Department after over 23 years. Michael received his Bachelor's Degree in Civil Engineering from Christian Brothers University in Memphis, Tennessee and his Master's Degree in Engineering Management from our very own St. Martin's University. Michael has been a Member of ASCE for so many years that he has, in his own words, "lost count." Michael has served the Tacoma-Olympia Section in many capacities over the years, including multiple terms in multiple offices. Michael has a passion for helping young engineers succeed and grow in to professionals and competent leaders for the next generation. Michael enjoys smooth jazz during long car rides between Tacoma and Olympia for ASCE functions. In his free time, Michael teaches martial arts, enjoys helping with his church, and spends sunny afternoons tending to his extensive rose garden. Michael is an expert in deer-resistant gardening tactics.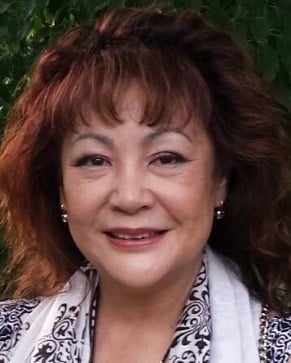 Bernie Sison, PE, MEM, PMP
Organization: Thurston County Public Works
Phone: (360) 867-2346
[email protected]
Bernie grew up in Honolulu before settling in the Olympia area in 1998. She earned her Bachelor's Degree in Civil Engineering from the University of Hawaii at Manoa and her Master's Degree in Engineering Management from Saint Martin's University. She is also a certified Project Management Professional. Before settling in Olympia, Bernie was a Project Engineer at Dillingham Construction, a Construction Management Engineer for the Department of the Navy, Officer In-Charge of Construction, and a Facilities Manager for the State of Hawaii at Leeward Community College. Since 1998 she has been with Thurston County Public Works and is currently a Traffic Engineer working with Traffic Calming, ITS equipment, and associated ordinances and policies. In 2017 she was a volunteer lecturer for the Project Management Institute on the topics of Team-Building and Strategic Change. Bernie is a current member of ASCE, a former civilian member of SAME, and a past Vice-President of the Society of Women Engineers. She is also a current member of the National Association of County Engineers Legislative Committee. During her down-time, Bernie travels, takes kick-boxing lessons, and is a volunteer music DJ at KAOS Radio 89.3 FM Olympia.