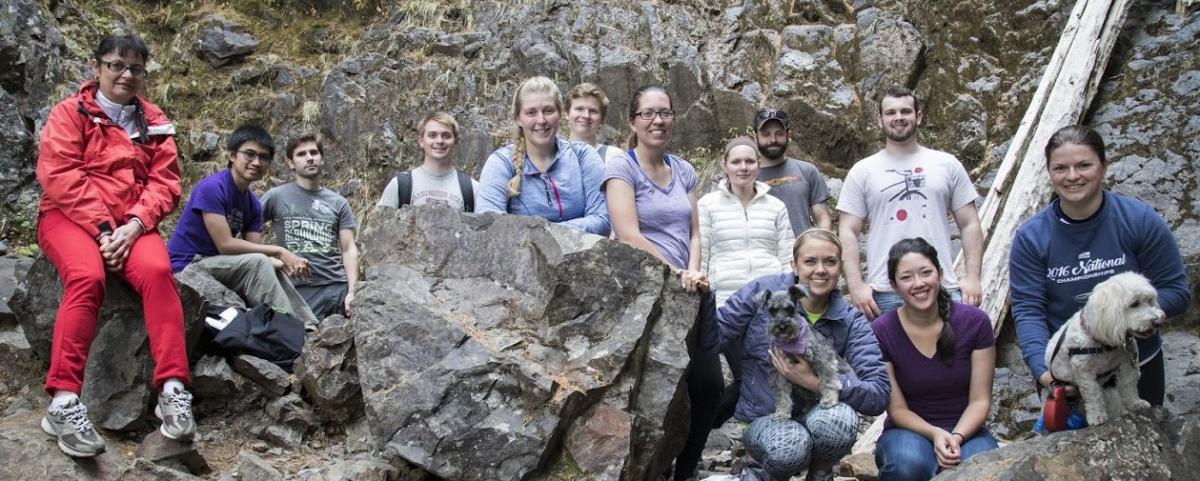 Welcome to the homepage for the Tacoma-Olympia Younger Member's Group! We call ourselves the Tacoma-Olympia YMG and our mission is to give young engineers in the Tacoma-Olympia metro area a way to meet and network with other young professionals in our area. We also work hard to make our student members feel welcome and retain them on graduation. We believe that our young professionals deserve an opportunity to find support and community without driving all the way to Seattle or moving away from our area. The transition from student to EIT to PE is an important time in our lives full of changes that will impact the rest of our lives. Having friends close to home that you can relate to and grow together with is very important. The right connections at the right time can have a tremendous impact.
Our group hosts outings for anything from hiking to happy hour. Our group does things like:
Study sessions for the FE Exam and PE exam
Networking, professional growth, and leadership lectures and opportunities
Joint events with our neighboring Oregon and Seattle Younger Member Forums
Our community is a relatively small one in the shadow of our behemoth neighbors in Seattle and Portland. Our YMG consists of about 60 total members, including student members. We band together with nearby YMGs and we are interested in coordinating with other young professional groups for different, related professions. We also coordinate closely with our Student Chapter at St. Martin's University whenever the opportunity presents itself.
Our philosophy is based on the idea that the strongest, most productive relationships are built in-person, face-to-face - not online. We think it is important to emphasize that to our young members since technology has so radically altered our social lives - and not always for the better. We also believe that we can build a lively, active community of young people and equip them with the tools to super-charge their careers and our area.
Want to get involved?
If you want to get involved with our group, drop us a line! If you'd like to sign up for our section newsletter, send us your email address and we'll add you to the list. The best way to meet our group and leadership team is to come out to an event. You can see our upcoming events, as well as those for the section at large, on our events webpage.
Leadership in the YMG
Would you like to be a leader in our group? Our group's leadership team consist of a chair and a co-chair. As our group grows, our model of self-governance may also change. Chairs are competetively elected each year. Chairs are responsible for planning events, communications to our member base, and taking the lead on coordination with the Section's board and other YMGs and sections. Leadership in our group does much more than just resume-boosting. It gives you experience in leadership that you might not otherwise be able to get in your career for many years. It also may present you with opportunities for travel, as some of our past leaders have participated in the multiple-region leadership conference (MRLC) and the Western Region Younger Members Council (WRYMC). Both of these oppportunities include partially reimbursed travel and chances to meet with officials and ranking members of the ASCE all the way up to the president of the Society! If you are interested in taking the next step and going from member to leader, we would like to hear from you. You can contact us by clicking here.
Thinking about moving to Tacoma or Olympia?
We understand that many young people graduating from college or looking for a job get offers in a variety of places, and the decision to take a job can oftentimes have a lot to do with the quality of life in the area. If you're contemplating making a move to Tacoma or Olympia, or anywhere in between, we can help you out!
The Tacoma and Olympia metro areas are growing rapidly. Life in the South Puget Sound region is still considered to be affordable by local measures - especially when compared with the cost of living in Seattle or Portland. The Tacoma-Olympia area has not historically had a very strong community of young, single people since many move to Seattle or Portland for work or to be around other young people. That is slowly changing as the rising costs of living in Seattle and Portland push people further and further away from the downtown cores. Seattle and Portland are great areas for established programs and engineering communities, but the competition is fierce and starting something new can be challenging. By contrast, the South Puget Sound region is ripe for adventurous entrepreneurs and those young folks who are willing to make their own way. The door is open and the sky is the limit for those who have a little grit to their character. It is this excitement and trailblazer attitude that fuels our group and our region!