Below are the current Officers of the Cincinnati Section. Feel free to email them a question, or you can ask them in person at any ASCE Event.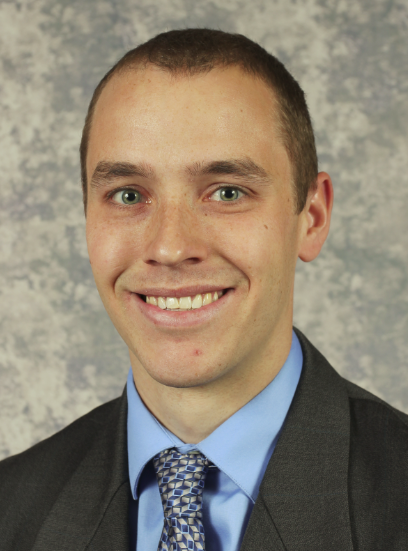 President – Sam Bell, P.E.
Sam is a Transportation Engineer at Burgess & Niple (B&N). He joined B&N in 2015 and works in the transportation group on traffic and roadway projects in Greater Cincinnati, Columbus, and other surrounding regions. Sam is a 2011 graduate of Michigan State University (MSU) where he received a Bachelor of Science in Civil Engineering and completed a Master of Science in Civil Engineering from Ohio University in 2015. Sam was an officer of Chi Epsilon and an active member of the ASCE Michigan State Student Chapter while attending MSU. Prior to his current position he worked for XCG Consultants, Norfolk Southern, and Michigan Department of Transportation.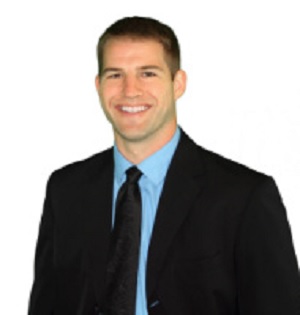 Vice President – David Hayson, P.E.
David Hayson is a project engineer with Stantec, a national, multi-disciplinary engineering firm. David has worked with Stantec since 2015 and is part of the water resources group. Prior to arriving at Stantec, he was employed at XCG Consultants for his first 6 years after graduating from the University of Dayton in 2009 with a Bachelor's Degree in Civil Engineering - Go Flyers! He is registered as a Professional Engineer in the states of Ohio and Kentucky and also as a Surveyor Intern after obtaining his Land Surveying Certificate from Cincinnati State in 2012. David has experience in hydrologic and hydraulic assessment, planning, and modeling of sanitary, stormwater, and combined sewer projects. He's been involved in the local Lick Run Sewer Project since 2009. He also has experience in floodplain mapping, dam breach analyses benefit/cost analyses, and site/civil design.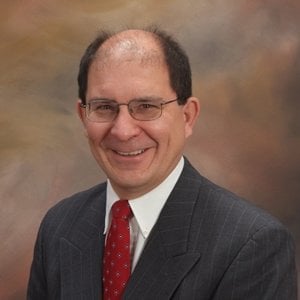 Treasurer – Anthony Klimek, P.E.
Tony Klimek is a Construction Manager with the Metropolitan Sewer District of Greater Cincinnati (MSDGC) where he manages construction projects at wastewater treatment plants. Prior to joining MSDGC in 2015, Tony worked for more than 30 years on a variety of civil and environmental engineering design and construction projects. His experience includes: site development, environmental remediation, landfill, utility, telecommunications, and other infrastructure projects throughout the United States. He is a registered engineer in Ohio, West Virginia and Pennsylvania. He has a BS Degree in Engineering from the University of Pittsburgh and a MS in Business from Robert Morris University.
Secretary – Kayleigh Hammond
Kayleigh is a civil engineer at The Kleingers Group working in the SportWorks department designing sport fields and facilities. Kayleigh is a 2017 graduate of the University of Cincinnati, where she received a Bachelor of Science in Civil Engineering. Kayleigh served as President of the ASCE University of Cincinnati Student Chapter and is an active member of the Gamma Phi Beta Sorority.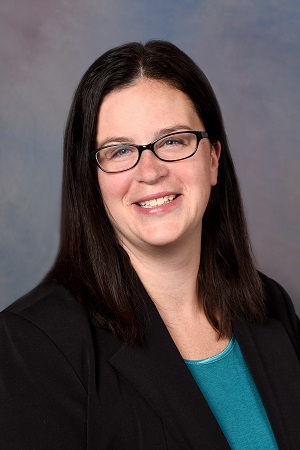 Educational Outreach Committee – Julie Cromwell, P.E.
Julie is a Principal at the structural engineering consulting firm THP Limited, Inc. headquartered in Cincinnati, OH. She is responsible for initial project planning, design, and construction administration for multiple large reinforced concrete projects. Julie graduated from the University of Cincinnati with a Bachelor of Science degree in Civil Engineering in 2001 and a Master of Science degree in Structural Engineering in 2003. As a proud alumnus, Julie gives back by sitting on several master students' thesis committees, being an active CAECM (Civil and Architectural Engineering and Construction Management) Advisory Board Member, being an adjunct faculty member, mentoring students with career advice, and serving as the Practitioner Advisor for the Student Chapter of ASCE. Julie loves helping to mentor students in the field of Civil Engineering and Construction Management from UC, Cincinnati State, NKU, UD, UK, and many others. Julie is also an advocate for STEM (Science Technology Engineering and Math). As part of the ASCE Educational Outreach Committee, she volunteers for many high school outreach programs to help promote the field of engineering and construction management to middle school and high school students. While President of the Cincinnati Section of ASCE in 2004, she helped establish an RET (Research Experience for Teachers) program at UC that continues today. RET is an NSF funded opportunity for select high school math and science teachers to learn about engineering and then create their own lesson plans with real engineering applications for their students. Structural engineering is very important to Julie, but educating and mentoring tomorrow's engineers is her true passion. If you share in that passion, please reach out and join our committee!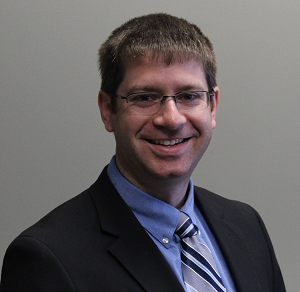 Website/Social Media Director – Brad Barber, P.E.
Brad Barber is a registered Professional Engineer in the states of Ohio and Kentucky, with 8 years of experience in the design and operation of wastewater collection systems, water distribution systems, pump stations, treatment facilities, and CSO/SSO remediation. He is regularly involved with all stages of water resources projects including alternative analysis, project design, specification writing, cost estimating, permitting, bidding, and construction inspection. Brad joined Wade Trim in 2016, prior to that he was with Jacobs Engineering Group and is a 2009 graduate of Ohio Northern University, where he received his Bachelor's Degree in Civil Engineering.