051619 Joint CSCE & ACEC Spring Social Event
Thursday, May 16, 2019 - 5:30pm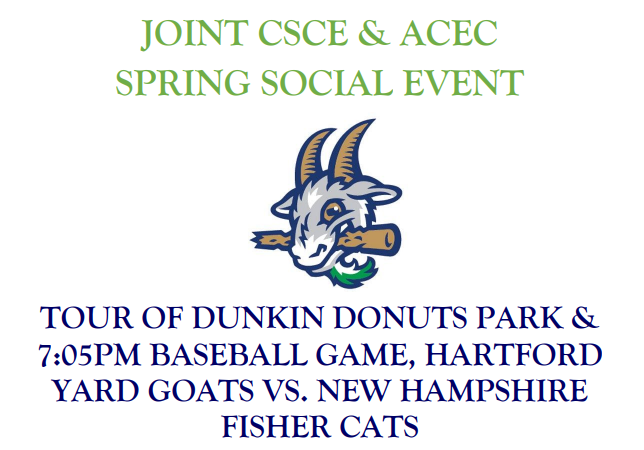 Come and join CSCE & ACEC and celebrate spring with good company at an excellent venue.
The event kicks off at 5:30 P.M. at the Sam Adams Party Deck.
Registration is $42 and includes a Buffet Dinner, Access to the Yard Goats Club, a tour of the ball park and cash bar.
Registration: https://groupmatics.events/s/email/ACEC-CT
Please register ASAP since this event will fill up quickly! Registration is open until Monday, May 13.
Share this Event Flyer with Your Friends
For questions or raffle donations, contact Kevin Hussain at khussain@aiengineers.com
Location
Dunkin Donuts Park, 1214 Main Street, Hartford, CT