091019 Monthly Dinner Meeting at CCSU
Tuesday, September 10, 2019 -

5:30pm

to

9:00pm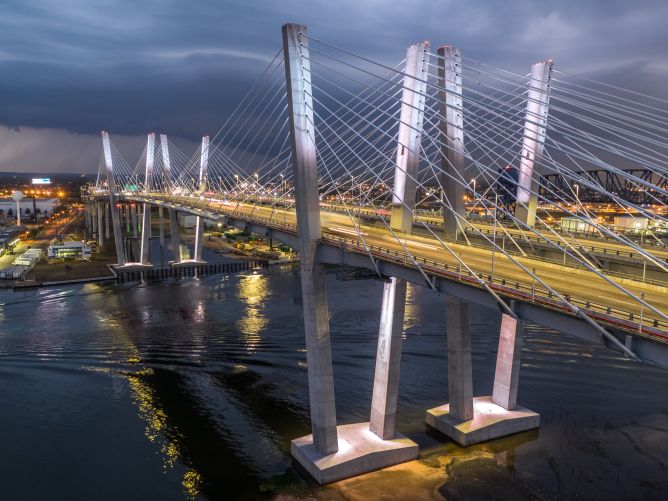 Please join CSCE at our monthly meeting at the Central Connecticut State University, on Tuesday, September 10, 2019. This month's speaker is Seth Condell, PE, LEED AP / ENVISION SP, DBIA with Parsons and he will present an overview of the design advancements related to the New Goethals Bridge. The Port Authority of New York and New Jersey is replacing the congested and functionally obsolete Goethals Bridge, a circa 1928 steel cantilever truss bridge, with a dual-span modern cable-stayed bridge connecting Elizabeth, New Jersey and Staten Island, NY. Designed as a 150-year service life structure, the newly opened crossing paves the way towards achieving the goal of a 200-year bridge, both in material durability, structural redundancy/resilience, and modal flexibility.
The new crossing features three eastbound and three westbound lanes plus a 10-foot-wide shared use path (SUP) for bicycles and pedestrians. To accommodate future expansion, the superstructure of the cable stayed spans is designed to receive steel framing to support a variety of possible transit options including light rail, while the substructure need not be strengthened for this future load. With a 900 foot main span, the new crossing provides a significant navigational improvement over the current 672 foot horizontal clearance.
The presentation will focus on the strategic application of Corrosion Protection strategies to achieve the long service life in a competitive bid environment, structural benefit of the design as relates to resiliency, modal flexibility, and operational redundancy to withstand extreme events and design advancements.
Speaker(s)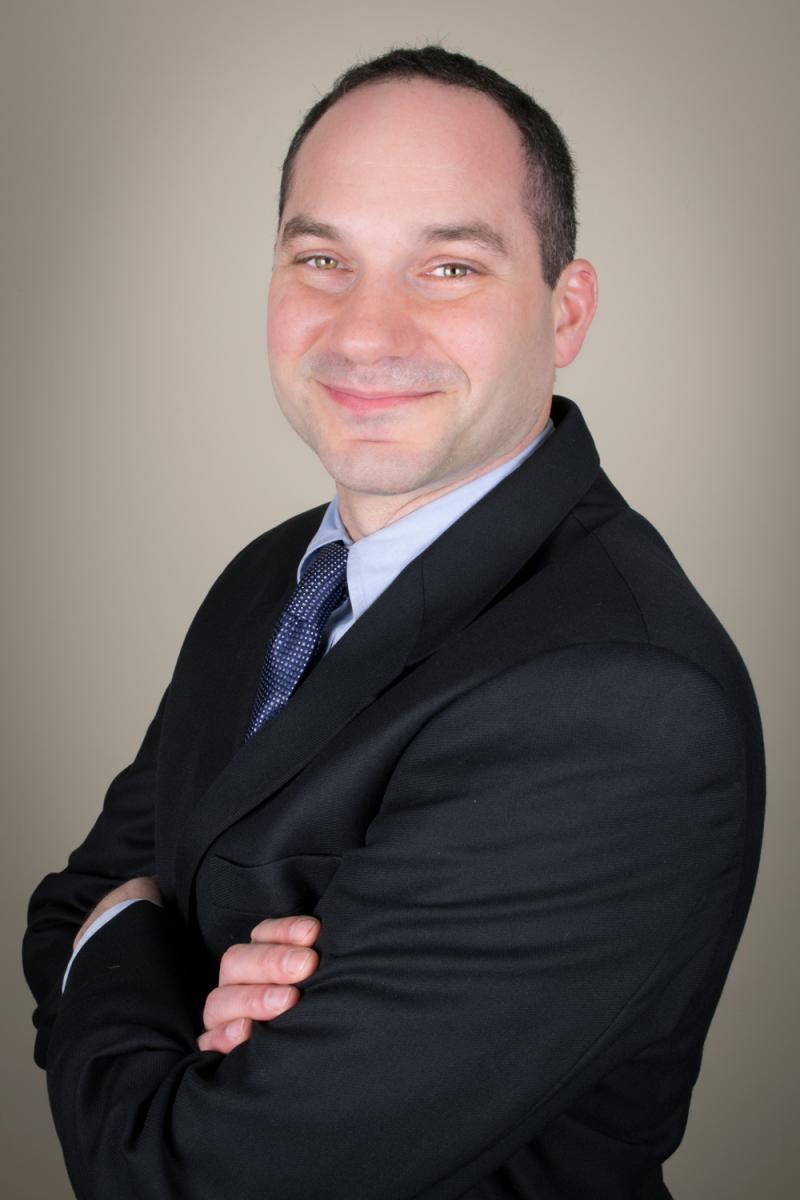 Seth Condell has over 20 years of experience as a structural engineer and manager specializing in the design, rehabilitation, and inspection of long-span bridge structures. His projects have included long-span, cable-stayed, suspension, and movable bridges. Seth served as bridge engineer for the Fore River Lift Bridge Replacement Design-Build near Boston, Massachusetts, and as lead engineer for design of the new Tacoma Narrows Suspension Bridge (design-build), the new Autoroute 25 cable-stayed bridge public-private partnership in Montreal, and the Verrazano Narrows orthotropic deck replacement He has also served as principal construction analyst for reconstruction of the Lions Gate Bridge.
Seth is currently completing project closeout for the $1.5B Goethals Bridge Replacement Project as Design Manager, Civil Manager, and ESDC Manager. In this capacity, Seth oversaw the concept design of the cable stayed bridge, and also the final design of the $1B+ of constructed infrastructure.
Times
5:30-6:30 p.m. - Social Hour & Registration, 6:30 p.m. - Dinner, 7:30 p.m. - Presentation
Location
Constitution Room in Memorial Hall, Central Connecticut State University (CCSU), 1615 Stanley Street, New Britain, CT
Driving Directions:
From the North, East or West:
1. From the North (Massachusetts) - Take 91 South to 84 West to Exit 39A, to Route 9 South.
2. From the East (Hartford) or the West (Danbury/Waterbury), take I-84 East to Exit 39A to Route 9 South.
Once on Route 9 South, get off at Exit 29 and take a right at the end of the exit ramp onto Ella T. Grasso Boulevard. At the third traffic light, take a left into the Student Center Parking Lot and feel free to park in the garage in cases of inclement weather.
From the Southwest or Southeast:
1. From the Southwest (Stamford/New Haven) - Take 95 North to 91 North to Exit 22 North, to Route 9 North.
2. From the Southeast (Groton/New London) Take 95 South to Rte. 9 North.
Once on Route 9 North, take Exit 29 (Route 175). At the traffic light at the end of the exit ramp, go straight and follow Fenn Road to the second traffic light, and take a left turn onto Ella T. Grasso Boulevard. At the fourth traffic light, take a left into the Student Center Parking Lot and feel free to park in the garage in the event of inclement weather.
Registration
CSCE Members: $40
ASCE Members who are not CSCE Members: $45
Non-Members: $50
Full-Time Students: $10
Reservations received and accepted after midnight on September 3, 2019, will incur a $10 additional fee. Payment is required with registration unless other arrangements are made. CSCE cannot give refunds after the final dinner order has been placed.
Sponsorships
Table Top Sponsor - $100 - Table signs with your company logo on each dinner table
Flyer Sponsor - $250 - Your company logo on event promotional emails and upcoming events flyer distributed at dinner meeting
Social Hour Sponsor - $1,000 - Your company logo will be included on meeting promotional material and signage recognizing your sponsorship will be displayed at the social hour.