2019 CAN-STRUCTION Competition
Friday, October 25, 2019 - 11:45am
to
Friday, November 8, 2019 - 11:45pm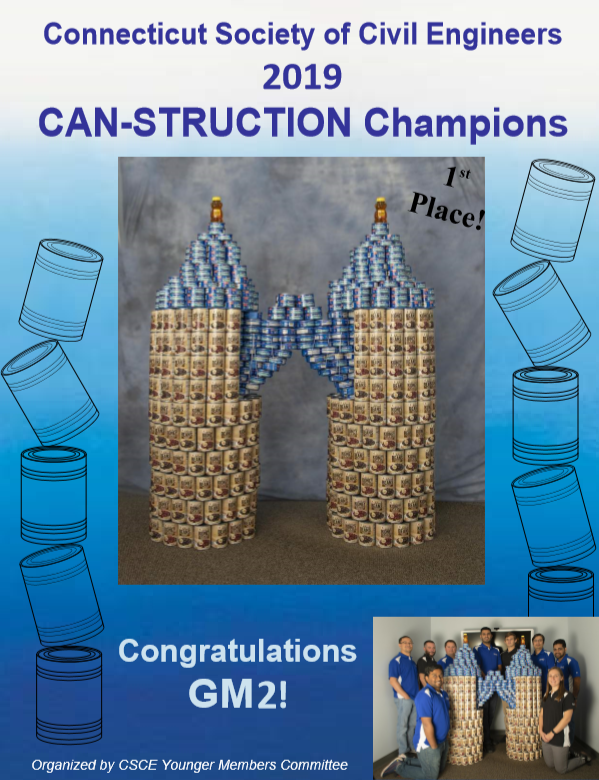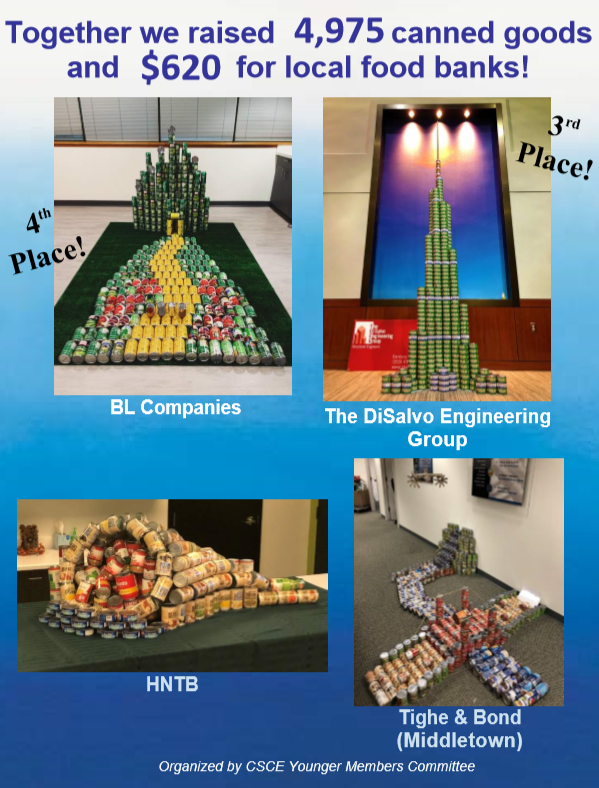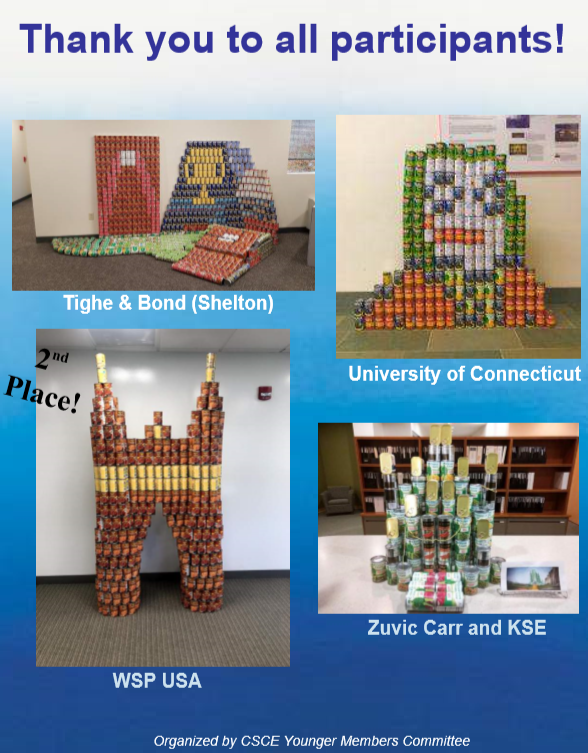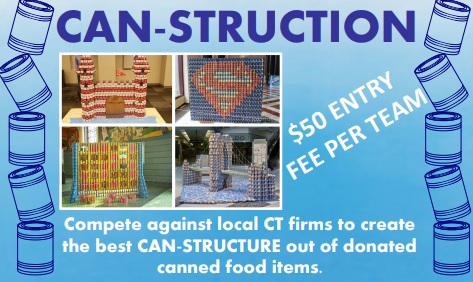 Compete against local CT firms to create the best CAN-STRUCTURE out of donated canned food items. The winning company will select a food pantry of its choice for cash donation and receive a free full page ad in one issue of CSCE's Newsletter! All donated cans will be delivered to local food banks. See additional details in the CAN-STRUCTION Rules.
Times
Registration due by 11:45 PM on Friday, October 25, 2019
Photo deadline: 11:45 PM on Friday, November 8, 2019
Can Pick Up: Monday, November 11, 2019 through Friday, November 15, 2019
Location
CAN-STRUCTURES shall be constructed in a company's own office space.
Registration