Announcements
ASCE Virtual Meetings
The ASCE Maine Chapter will be holding monthly meetings virtually, using GoToMeeting, through the end of 2020. Please see the Events Tab for information on the schedule and how to register.
2020 Infrastructure Report Card Release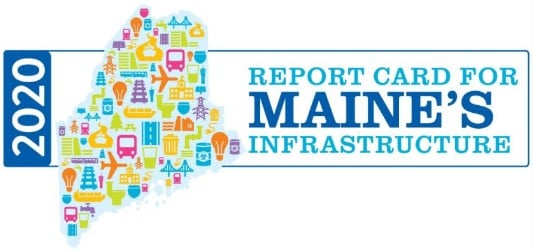 Every four years, the Maine Section of the American Society of Civil Engineers provides a comprehensive assessment which results in the Report Card for Maine's Infrastructure.
The 2020 Report Card was released on December 2nd, 2020. The new report, along with the 2008, 2012, and 2016 Report Cards may be found on our Infrastructure Report Card page.
The live announcement event can be streamed on Facebook at: https://www.facebook.com/watch/?v=3634548776602396
Watch the announcement presentation on Youtube at: https://www.youtube.com/watch?v=QYuqfUj4P-o