President's Message
Friday, February 12, 2021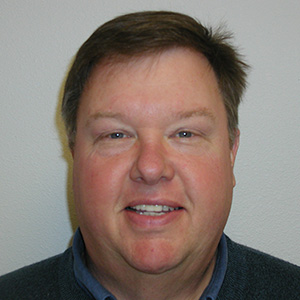 Greetings fellow ASCE members,
I hope you have survived the winter so far. All things considered, it hasn't been too bad to this point, and it's already February, so spring isn't very far away either.
By now, you should have seen an invitation in your email inbox to participate in the Wisconsin Section's recently released member survey. This survey is an opportunity for you to share your opinions on what you like about your ASCE membership and what our Section can do to make that membership more valuable to you. It should only take five minutes or so to complete. Additional details on the survey can be found later in this newsletter. Your feedback is very valuable to our Section so please take the time to complete the survey if you haven't done so already.
In January, the Section embarked on a process to develop a new strategic plan for our organization. That plan will identify the Section's objectives over the next three to five years and layout a road map for us to achieve those objectives. The member survey discussed above is part of that process. The survey results will be utilized in development of the strategic plan and identify the areas we need to focus on in order to provide member value and continue to move our organization forward. So, again, please complete that survey so we are sure to understand what is important to our members and how we can improve our organization. That feedback is vital to our continued success. We hope to complete the development of the new strategic plan by early spring and will post it on the Section's website at that time for all to view. Additional information on how you can contribute to the Section's strategic planning effort can be found later in the newsletter.
February brings us Engineers Week. ASCE teams up with DiscoverE each February to recognize the engineering profession and promote engineering education programs. This year's E-Week is February 21-27. This ASCE/DiscoverE partnership to promote E-Week creates an opportunity to:
Celebrate how engineers make a difference in our world
Increase public dialogue about the need for engineers
Bring engineering to life for kids, educators, and parents
The link below provides access to the ASCE webpage containing details on the ASCE/DiscoverE Engineers Week activities.
2021 ASCE/DiscoverE Engineers Week Activities Information
Similarly, in February the STEM Forward organization holds their annual Engineers Week Banquet to honor engineering professionals for their contributions to the profession. This year, Wisconsin Section members John McCarthy and Nick Bobinski have been selected by STEM Forward to receive their Engineer of the Year and Young Engineer of the Year awards, respectively. Congratulations to John and Nick for this well-deserved recognition! Both gentlemen have been active Section and Branch members over the years and are truly worthy of these awards. Details on these awards and STEM Forward's upcoming Engineers Week Banquet can be found later in the newsletter.
March brings us the Wisconsin Section's annual Spring Technical Conference (STC). This year's STC is being hosted by the Fox River Valley Branch and will be held as a virtual event. The STC is scheduled for March 5th. Notice on that event has been sent to the Section membership via email and registration is open. Take advantage of this great opportunity to obtain several professional development hours and learn more about some of the great engineering work your peers from around the State are doing. Additional details on the STC are included in this newsletter.
Lastly, I wanted to mention here that the University of Wisconsin – Platteville (UW-P) will be hosting the 2021 ASCE Concrete Canoe Competition on their campus. The event is being held June 26-28, 2021. This is a great opportunity for the UW-P Student Chapter to showcase their wonderful campus and associated facilities to dozens of other Student Chapters from around the country and elsewhere in the world! If you have an interest in attending this event or providing volunteer support for it, you can find more details via the link below. This is a great chance to see some very creative canoe designs and resourceful construction techniques developed by our civil engineers of tomorrow.
2021 ASCE Concrete Canoe Competition - UW-Platteville
Thank you for your continued support of ASCE and the Wisconsin Section. Please be sure to complete the member survey and consider participating in an Engineers Week event or attending the Fox River Valley Branch's 2021 STC.
Thanks again and stay well,
Larry Buechel
ASCE Wisconsin Section President