President's Address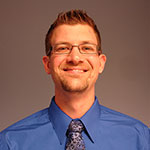 Welcome to the Spring issue of The ASCE Wisconsin Section newsletter. As spring finally ap pears to have arrived and summer is right around the corner, activity around the Section is growing!
Much of the activity at the Section level is focused around the report card efforts. The latest national report card released by ASCE in 2017 included numbers from Wisconsin showing drinking water needs at an estimated $1 billion, wastewater needs totaling $6.33 billion, and $836 million in an estimated capital expenditure gap for the state's schools. The national report card also estimated that approximately 28% of the state's roads are in poor condition and 8.7% of the bridges are rated as structurally deficient, costing each Wisconsin driver $736 per year from having to drive on roads in need of repair. These numbers are an indication of the need for additional funding for our road systems, drinking water and wastewater facilities, schools, and other infrastructure facilities. As the budget process plays out for the state of Wisconsin over the next several months, our legislators will be discussing funding levels that could either start to fix some of these issues or push these numbers higher. As professionals in the industry, we are some of the greatest advocates for the need for additional infrastructure funding. This can be in the form of conversations with family and friends or with your state representatives.
The Wisconsin Section is hard at work to provide an update to the report card for Wisconsin. In this issue you will find updates on those efforts and activities from the committee to our involvement in the legislative fly-in held in Washington, D.C. Thank you to those volunteers dedicating time and effort in this advocacy effort.
Speaking of volunteers, the ASCE Wisconsin Section and its Branches are powered by the volunteers of the Wisconsin Section. They drive all of our activities and programs, whether it is committee work or serving on the Board of Directors. The Wisconsin Section is currently looking for members interested in serving on the Board of Directors for 2019-2020. We are specifically looking for candidates for President-Elect of the Wisconsin Section. If you are interested or know of someone who would be a good candidate, please contact me ( jaredwendt@gmail.com ).
Thank you for being members of the ASCE Wisconsin Section and enjoy the newsletter!
Jared Wendt, P.E.
ASCE WI Section President
May 2019 President's Message
Archived Newsletters
November
August
May
February
November
August
May
March