President's Message
Friday, December 11, 2020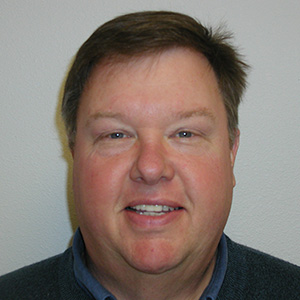 Greetings,
Hello fellow Wisconsin Section members and welcome to the 2020-2021 edition of our Section year! I have the honor of serving as your President through September 2021 and look forward to that opportunity. I recently read through the 2019-2020 Section Yearbook, which was distributed to the membership in September, and reviewed the list of past Presidents of our Section. I was impressed seeing the names of so many prominent leaders in our profession from around the State on that list, and I am truly humbled knowing my name will appear there. I hope that I prove in the coming months to be worthy of the honor.
First, I would like to say thank you to all the members of the Section Board of Direction that concluded their terms of service in September. Without their hard work and tireless service, our organization would not be as successful as it is. We are fortunate to have some very dedicated volunteers within our Section. I would particularly like to thank Ken Mika for his service as Section President over the past year. The Section faced a number of COVID-19-related challenges over that year and Ken did an excellent job of leading our organization through it. A number of difficult decisions had to be made, but Ken and the Board of Directors handled them with relative ease. Thanks also go out to the Wisconsin Infrastructure Report Card Committee for completing the enormous task of developing and releasing the 2020 Infrastructure Report Card for our State, the first such report released by the Section in over a decade and all done under the shadow of the restrictions caused by the COVID19 pandemic. Lastly, thanks to the Southeast Branch Annual Meeting Planning Committee for planning and holding the Section's first ever virtual Annual Meeting. The Planning Committee did an exceptional job of facing head on the many challenges of organizing such an event for the first time and conducting a very successful meeting. I thought the event went very well considering they were in uncharted territory for such an event within the Section, and we now have developed an excellent road map for future virtual events, should they be necessary.
I am hopeful our 2021 Spring Technical Conference hosted by the Fox River Valley Branch can be held in-person, but time will tell. These are challenging times indeed for our organization, our businesses, and our families. We must find ways to move them all forward during these difficult times. There are solutions out there, and who better than engineers - particularly civil engineers - to find those solutions and implement them?
I'd also like to take an opportunity to highlight here a few of the initiatives that I and the Section Board hope to work on in the coming year. First, I hope to move the formation of an Architectural Engineering Technical Committee within the Section across the finish line. That process is well underway, and we should be able to get final approval for that by the end of the calendar year. Secondly, I hope to work with some of the larger employers of civil engineers in the State to promote involvement of their employees in our organization and their participation in our Section/Branch events. Lastly, our Section Board of Direction intends to complete a Section-wide member survey to help us understand what our organization is doing right and what we could be doing better to support you. Stay tuned for more details on that survey in the coming months. There are many opportunities for us to continue to improve our organization so if you have any ideas on how we can do that, we would love to hear from you.
In closing, I am so appreciative of the opportunity to serve as your Section President and I hope I am able to fill the big shoes of this position created by my predecessors. As the calendar year draws to a close, be sure to take advantage of the opportunity to earn the 10 free online PDHs included as part of your ASCE membership. Finally, please look for a chance to participate in Section or Branch activities in the coming months. There are great networking and educational opportunities offered at those events for you to take advantage of. Hopefully, I might even see you at one of them!
Thanks for your time and I wish you all the best,
Larry Buechel, P.E. ASCE WI Section President
Archived Newsletters
November
August
May
February
November
August
May
February