Welcome to ASCE Philadelphia Section's Website! On June 4 1913, the Philadelphia Section was officially recognized by National ASCE, following an effort and petition submitted to ASCE National in December of 1912 to form the Section. For over 100 years, the Section have been serving a community full of Civil Engineering professionals, younger members, students, and other Civil Engineering supporters in Philadelphia and surrounding regions.
The Philadelphia Section uses Constant Contact to distribute our newsletters and event announcements. We typically send one or two emails per month. Each announcement includes a link at the bottom of the email for you to manage your subscription options. If you're not receiving our announcements and would like to sign-up, click here to join our mailing list.
---
Section Board Responsibilities
As outlined in our Section Bylaws, our elected and nominated board members are responsible for administering the Section, managing and awarding the Richard L. Humphrey Memorial Scholarship, membership recruitment, student outreach, educational programming, and event planning and coordination with other professional societies. You can also view our Section Constitution!
Officers: 2020-2021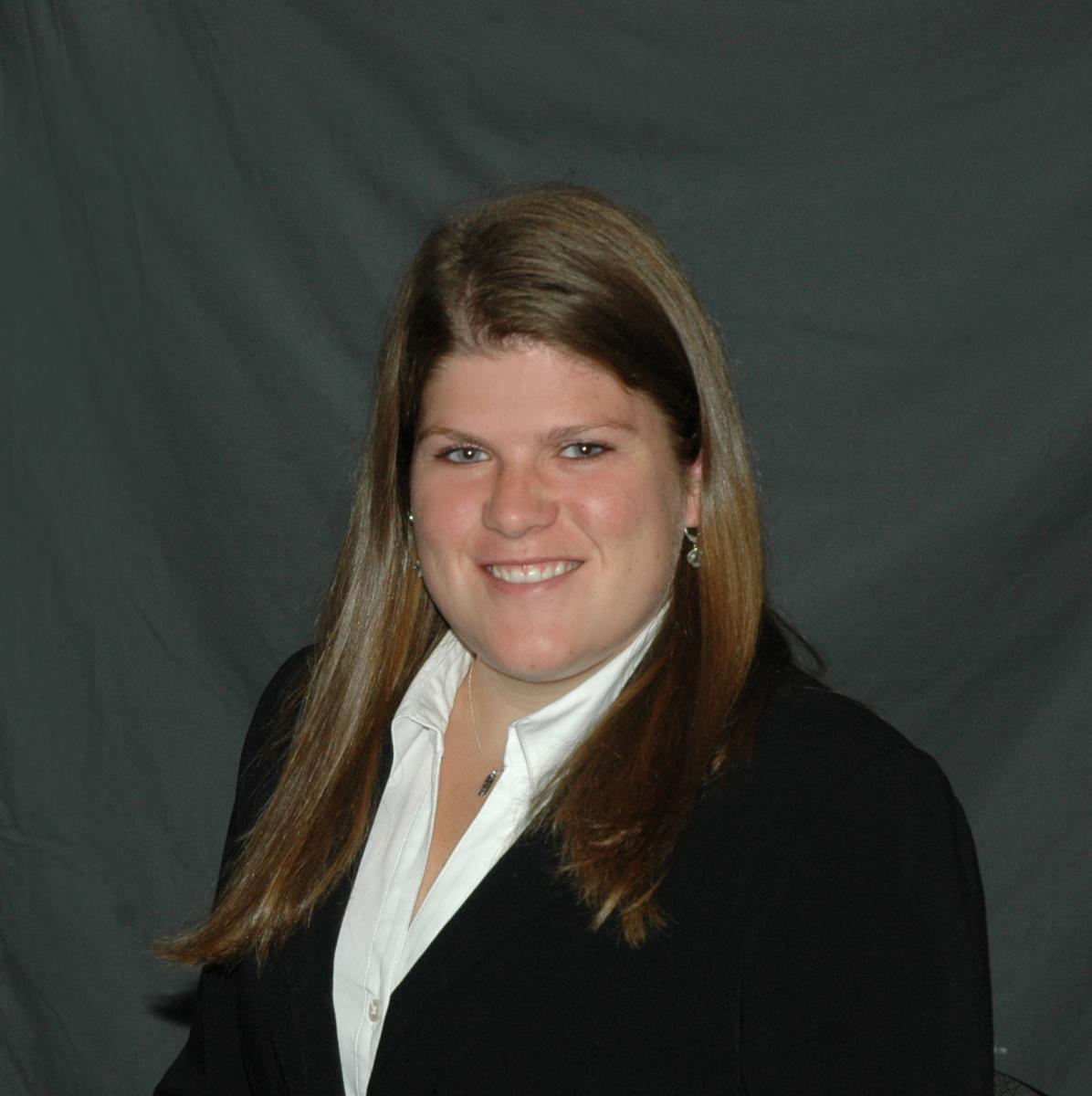 President
Briana Pampuch, P.E.
Langan Engineering & Environmental Services - Project Engineer
Briana is a Project Engineer at Langan in their Doylestown office. At Langan she is part of the Traffic group where she works closely with PennDOT, Municipalities, attorneys and clients working on the design and compiling of plans and documents for Highway Occupancy Permits. She also is a director for Engineers Club of Philadelphia, Vice-chair of the Awards committee for the Women's Transportation Seminar Philadelphia Chapter and is actively involved on the Delaware Valley Engineers Week Awards Committee. Briana received her BS in Civil Engineering and her ME in Transportation Engineering from Rensselaer Polytechnic Institute in the Spring of 2013. She is a professional Engineer in PA and DE..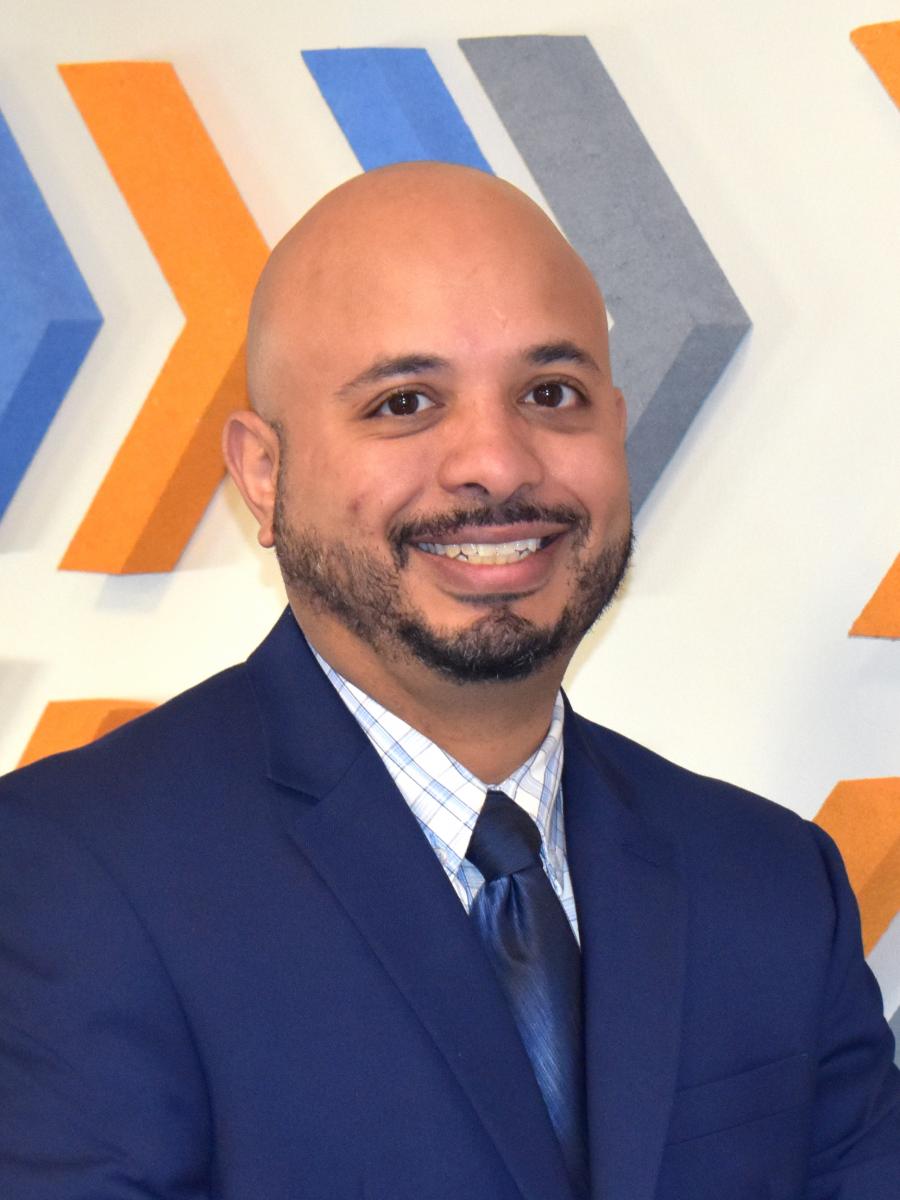 President Elect
Mohamed Elghawy, P.E., NICET IV
Traffic Planning and Design, Inc. - Senior Construction Manager
Mohamed earned his BS in Civil Engineering, with a minor in Construction Management, from Drexel University in 2009. He is a Senior Construction Manager at Traffic Planning & Design's Pottstown office and is currently managing inspection staff on all field related matters, and providing project oversight and training for inspection staff throughout the Commonwealth. Mohamed's noteworthy projects include the 2018 Villanova Pedestrian Bridge project in Radnor Township, the 2011 SR 8018 Sec CAS Commodore Barry Bridge Ramp Project and is currently providing CM services on I-95 Section MB4 in various locations of Bucks, Delaware and Philadelphia Counties. Mohamed has 14 years of Construction Management & Inspection experience in Pennsylvania and Maryland and is a licensed Professional Engineer in PA, DE, NJ & MD. Mohamed and his family reside in Upper Macungie, Lehigh County..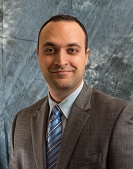 Vice President
Joe Natale, P.E.
Delaware Valley Regional Planning Commission - Senior Project Implementation Engineer
Joe is a Senior Project Implementation Engineer at DVRPC, and has 13 years of experience as a civil engineer in the Pennsylvania and Delaware transportation industries. Joe received his Bachelors and Masters of Civil Engineering at the University of Delaware. Prior to joining DVRPC, Joe spent five years at WSP in Philadelphia in their structures group, and fives years at the Delaware Department of Transportation in their Bridge Design section. In his spare time, Joe is a photographer, woodworking, and computer programmer. He also enjoys running, concerts, and football. Joe also serves as the Social Chair for the YMF Board, and Co-chair of the MRLC/ERYMC 2020 conferences.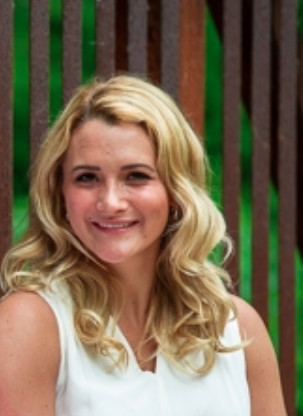 Treasurer
Cricket Schreppler, EIT
Advantage Engineers
Cricket graduated in 2016 from Johns Hopkins University with a Bachelor of Science in Civil Engineering and a minor in Entrepreneurship and Management. In 2017, she earned a Masters of Science in Engineering Management also from Johns Hopkins University. As a Structural Engineer in the Telecommunication Division of Advantage Engineers, she works with major carriers to analyze and design tower and rooftop structures for supporting telecommunications equipment. She also leads the Philadelphia PR effort for the 2018 PA Infrastructure Report Card - coordinating the release event and informational promotions since.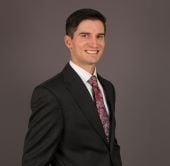 Secretary
Jesse Gormley, PE, ENV SP
Pennoni Associates - Project Engineer
Jesse (he/him) is a structural engineer for Pennoni with more than 10 years of experience in bridge design and rehabilitation. He has worked on several local bridge replacement and rehabilitation projects, including 20th Street over the Benjamin Franklin Parkway, I-95 Section MB4, and the ongoing design of the park structure over I-95 and Christopher Columbus Blvd as part of I-95 Section CAP. Jesse received his BS in Architectural Engineering and MS in Civil (Structural) Engineering from Drexel University in 2010. He is a licensed Professional Engineer in PA and NJ, a PennDOT-certified Bridge Safety Inspector, and a certified Envision Sustainability Professional. In his free time, Jesse is an avid ultimate (frisbee) player and runner. He resides in Havertown, PA, with his wife and two children.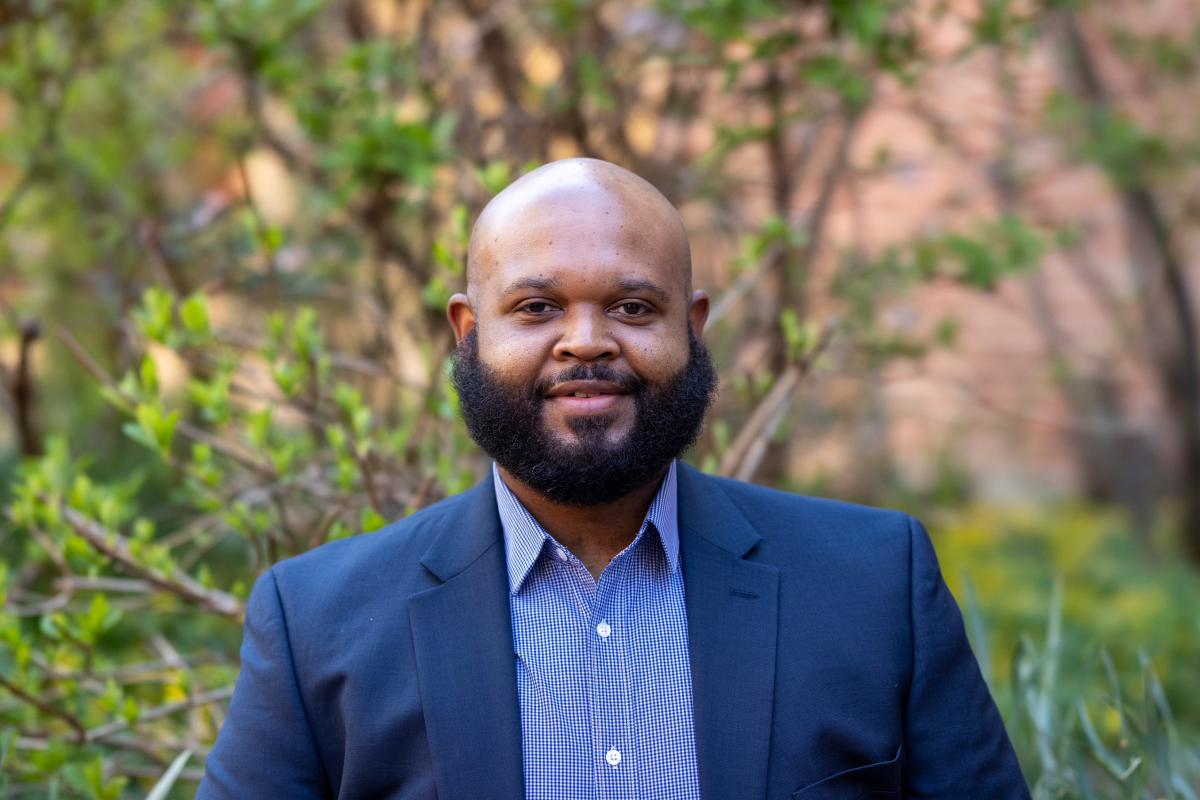 Membership Secretary
Kevin Brown, PE
Urban Engineers, Inc. - Construction Manager
Kevin graduated from Widener University with Bachelor of Science degree in Civil Engineering in 2009 and he went on to obtain his Masters of Engineering degree in Civil Engineering from Widener in 2014. Kevin is currently working for Urban Engineers in their construction services department as a Transportation Construction Manager on the PennDOT I-76 Viaduct Rehabilitation Project in Philadelphia. Kevin previously served as the Assistant Resident Engineer on Section D-20 of the I-95/Pennsylvania Turnpike Interchange Project overseeing all structural work associated with the contract. Kevin is a past President of the Section's Younger Member Forum and he has been appointed to the Society's Committee on Student Members. Mr. Brown currently serves as the ASCE Practitioner Advisor for both Widener and Temple University and he serves on the Advisory Council of the ACE Mentor Program where he also mentors high school students in the fields of architecture, construction and engineering. Kevin is a member of the Engineers' Club of Philadelphia, National Society of Black Engineers (NSBE), and the Construction Management Association of America (CMAA). Kevin enjoys bowling, laser tag, paint ball and hanging out with friends and family.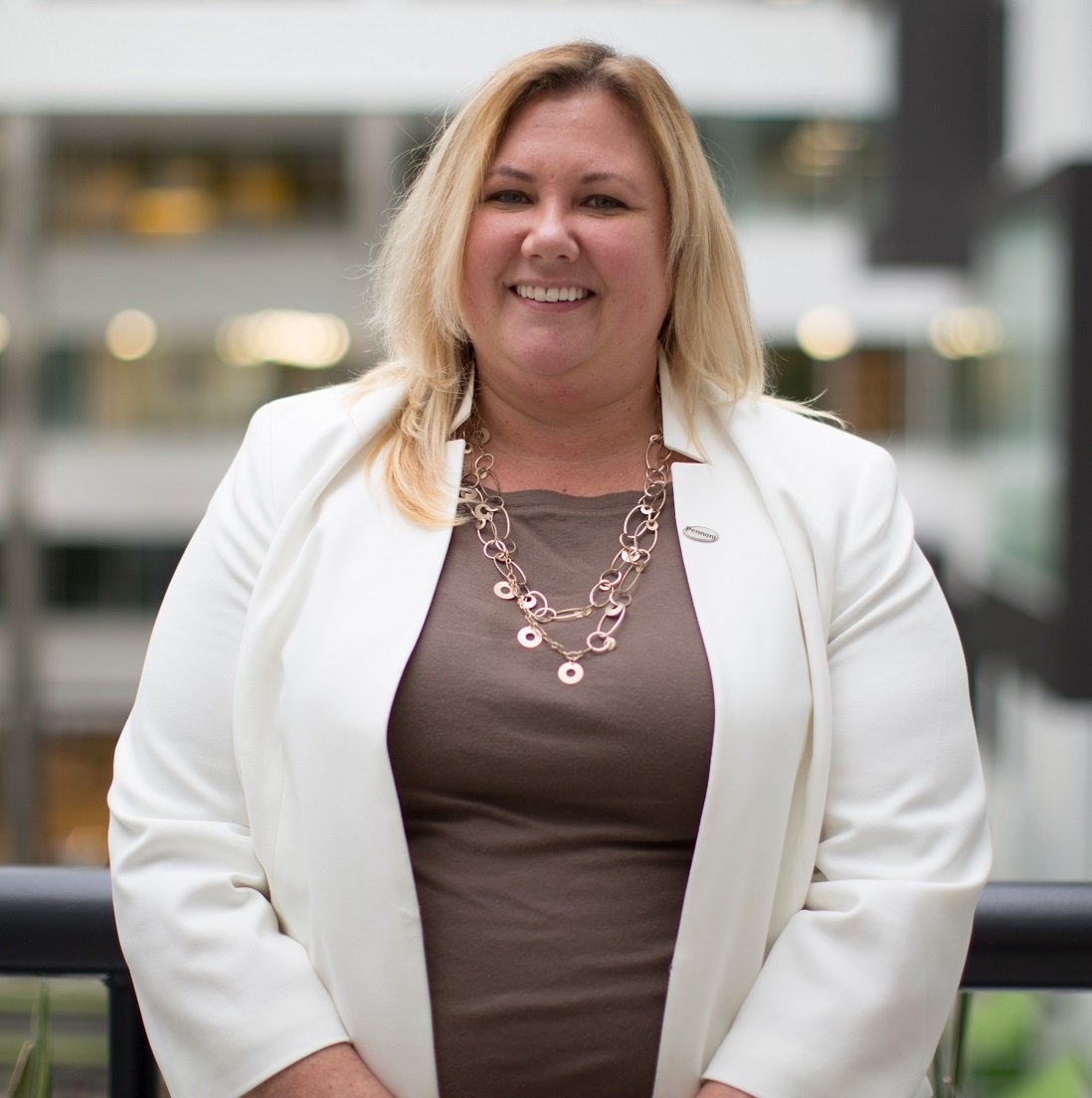 Past President
Jennifer Reigle, P.E.
Pennoni Associates - Bridge Supervisor / Senior Engineer
Jen provides structural design solutions for infrastructure to transportation agencies, transit, rail authorities and private developers. She has over 19 years of professional experience; the last 13 has been while working at Pennoni in their Center City office. Some of her remarkable projects are the I-676 Vine Street Expressway Bridge Rehabilitation, I-95/I-276 Interchange, 34th Street Bridge Replacement, Crum Creek Viaduct Replacement and CHOP's Roberts Center for Pediatric Research. She obtained her B.S. in Civil Engineering from Penn State and her M.S. in Engineering Management from Drexel University. Jen resides in Fishtown where she enjoys exploring the neighborhood, being involved with our alma mater, participating in the sport of axe-throwing, and cheering on her favorite football (Ravens) and hockey teams (Let's Go Flyers!).
---
Directors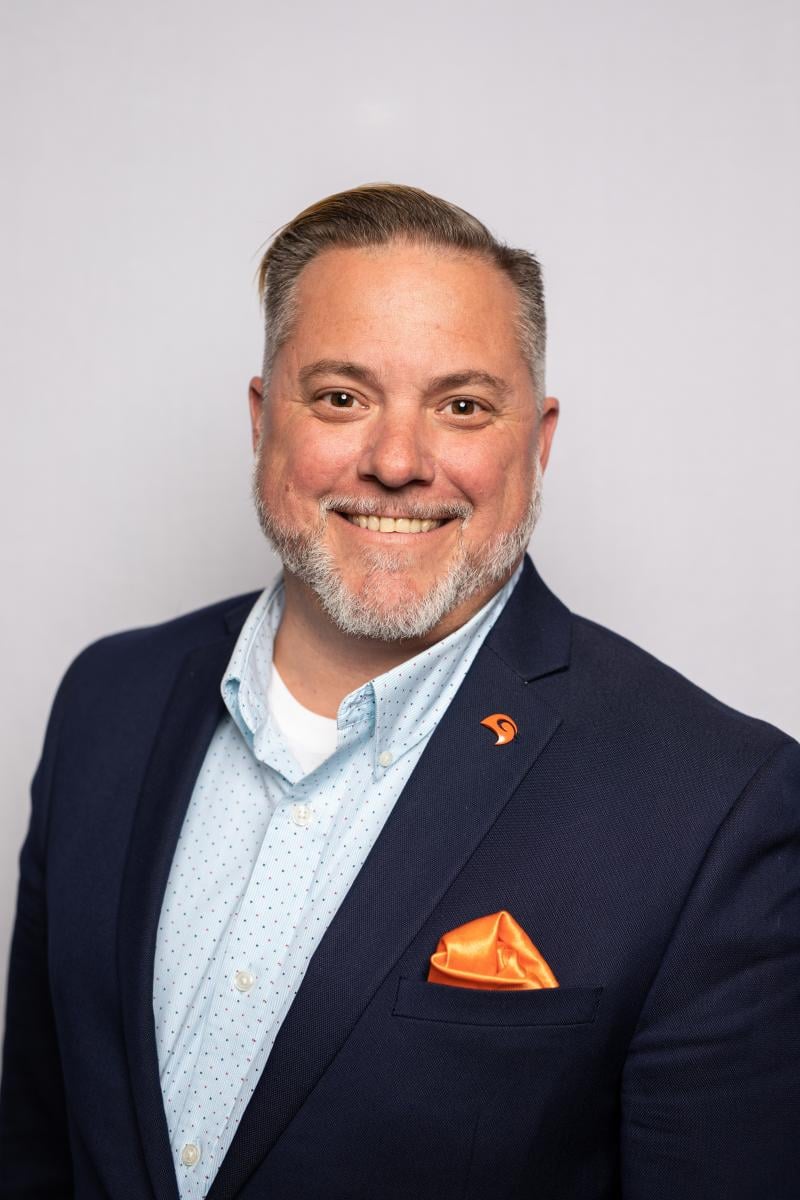 Director ('20-'22)
Michael DeVuono, P.E., CPESC, LEED AP
Arcadis, U.S., Inc. - Regional Stormwater Leader
Michael D. DeVuono is a Professional Engineer with over 20 years of experience in the civil engineering and land development industry. Michael assists both public and private-sector clients from coast-to-coast with the design and implementation of sustainable stormwater practices and effective erosion and sediment control designs. Locally, Michael provides technical oversight for the engineering design of Green Stormwater Infrastructure in conjunction with Green City Clean Waters, an initiative of the Philadelphia Water Department that seeks to meet EPA-mandated water quality standards. Michael is a United States Marine Corps Veteran, and a life-long resident of the City of Philadelphia. Michael earned his BA in Geographic Information Systems and Geospatial Analysis from West Chester University of Pennsylvania, and his MS in Civil Engineering from the New Jersey Institute of Technology.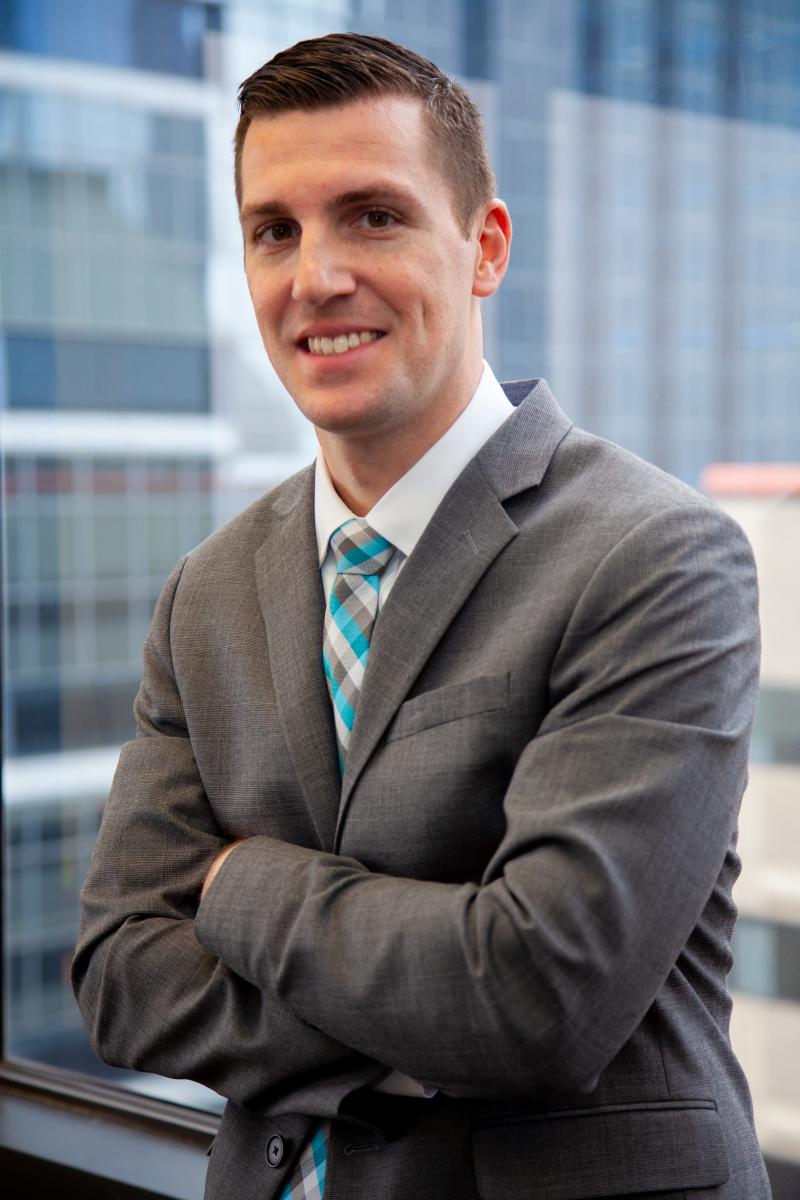 Director ('20-'22)
Scott Cepietz, P.E.
Michael Baker International - Project Manager
Scott is a Project Manager in Michael Baker International's Transportation group in their Philadelphia office. He has over a decade of experience with highway and transportation improvements for a variety of different clients, including PennDOT and the City of Philadelphia Department of Streets. He received his B.S. in Civil Engineering from Widener University and his M.S. in Environmental and Civil Engineering from Villanova University. Scott resides in Center City Philadelphia where he and his wife enjoy exploring the neighborhoods, traveling abroad, and attending concerts and sporting events.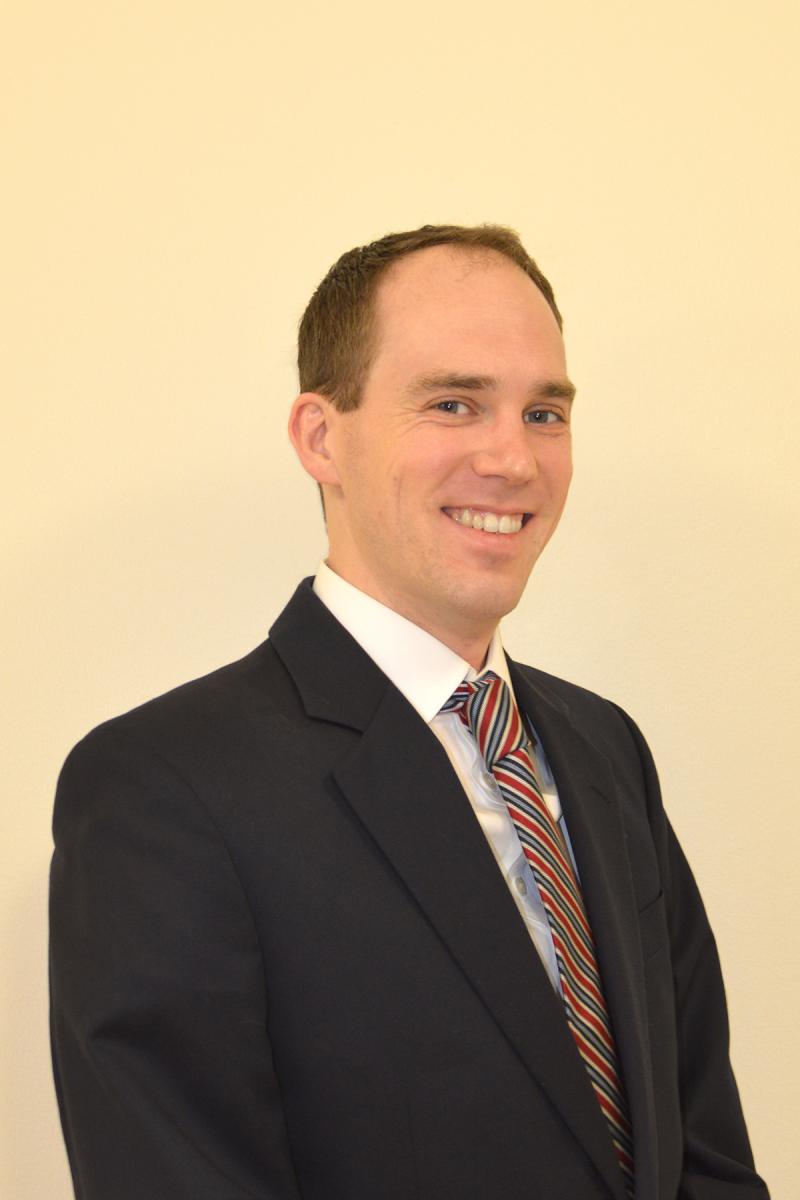 Director ('20-'22)
Tom Kulesher, P.E.
Johnson, Mirmiran & Thompson, Inc. - Project Engineer
Tom is a Project Engineer in JMT's Structural Transportation group in their Philadelphia office. He has over a decade of experience designing various transportation focused structures for a variety of different clients, including PennDOT, the city of Philadelphia Streets Department and the Pennsylvania Turnpike Commission. He received his B.S. in Civil Engineering From Villanova University and his M.S. in Structural and Civil Engineering from Villanova University. Tom resides in South Philadelphia and enjoys outdoor activities including cycling and hiking.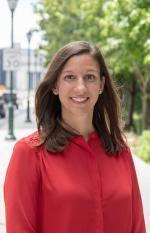 Director ('21-'23)
Katrina Lawrence, P.E., AICP
Pennoni Associates
Katrina works for Pennoni Associates as a Project Engineer in their Philadelphia Transportation Division and is the Assistant Project Manager for the I-95 CAP project. Prior to Pennoni, Katrina has worked for McCormick Taylor as an Associate Project Manager, the Delaware Valley Regional Planning Commission (DVRPC) as a Consultant Project Manager for PennDOT District 6, and the Georgia Department of Transportation as an Urban Planning Engineer. Katrina received her bachelor's in Civil Engineering from the Georgia Institute of Technology in 2010 and is a licensed Professional Engineer in Pennsylvania and Delaware as well as a Certified Planner through the American Institute of Certified Planners . She has been on the ASCE Philadelphia YMF Board for 7 years and has held leadership roles on the YMF, most recently, President. In her spare time, Katrina enjoys cycling, traveling, and attending sporting events (Go Yankees!) with her family and friends.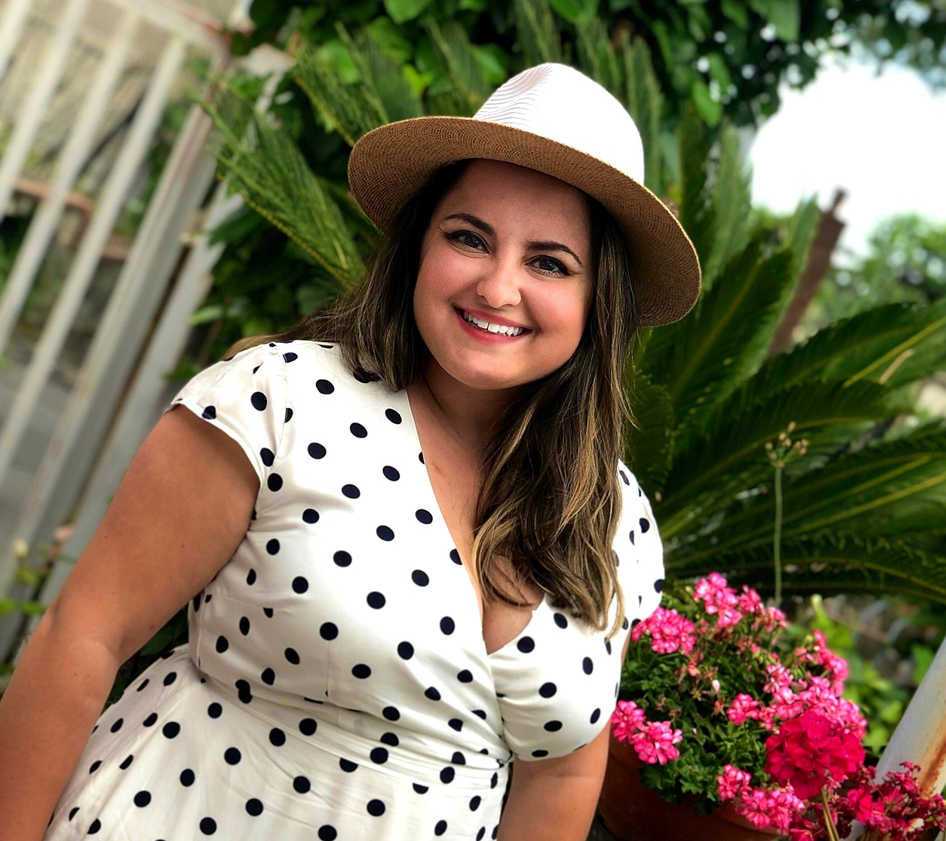 Director ('21-'23)
Assunta Daprano, P.E.,
AECOM
Ms. Daprano is an engineer in the rail group in AECOM's Philadelphia office. Her background includes the review and facilitation of projects impacting railroad facilities and track inspection field work. Assunta graduated from Drexel University in 2016 with a Bachelor of Science in Civil Engineering and a concentration in Construction Management. She also holds a Graduate Certification in Railroad Engineering from the University of Delaware. Assunta is also the Social Media Chair of the Philadelphia YMF Section and a Practitioner Advisor for the Drexel ASCE Chapter. Assunta is also a member of the Women's Transportation Seminar (WTS), serving as the Philadelphia Chapter's Scholarship Chair. In her spare time, Assunta enjoys collecting model trains, gardening, spending time with family, friends, and her cats, and baking. She is also an avid railroad enthusiast and hopes to one day learn how to operate a diesel locomotive. She has a TikTok (TheRailEngineer) that is under construction (no pun intended!), where she hopes to inspire students to choose railroad engineering as a career.
.
---
Appointed Positions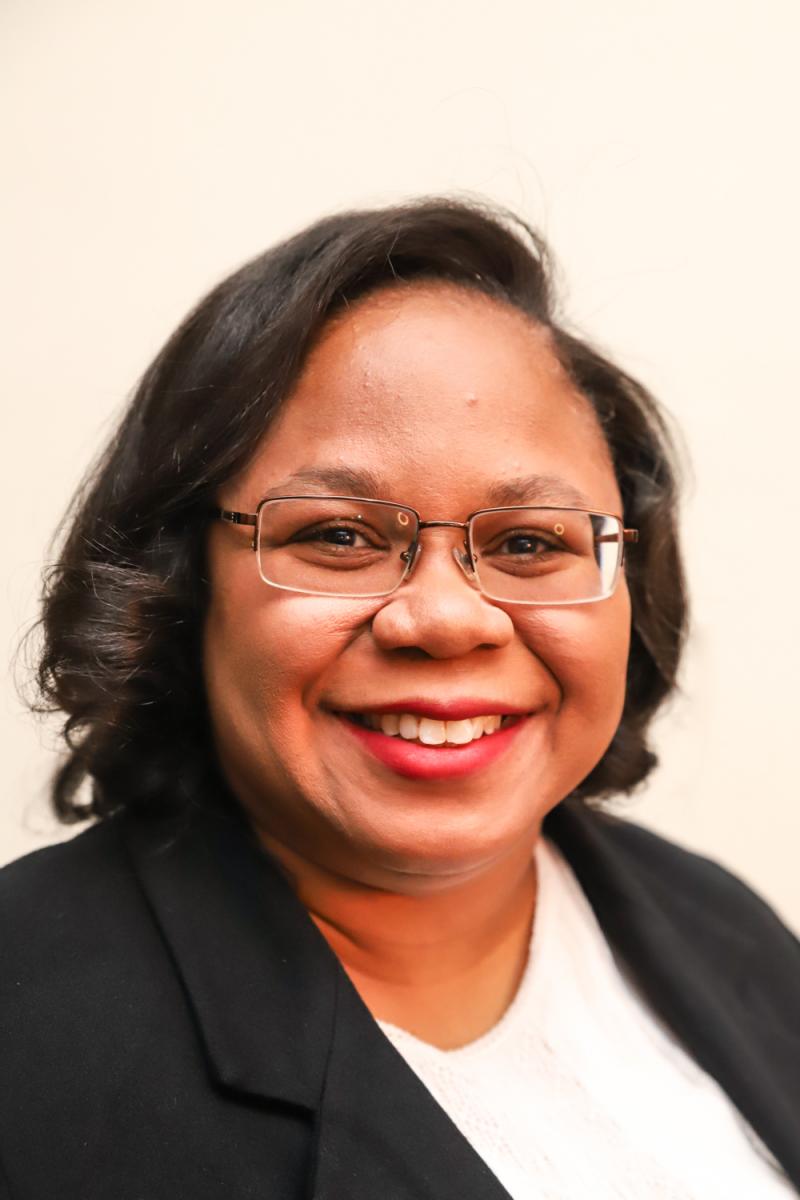 Assistant Secretary
Jeanien Wilson
City of Philadelphia Streets Department
When Jeanien Price Wilson graduated from Drexel, she only wanted to do one thing; make a difference. Jeanien has built her career around serving the public. She started out at a small Civil Engineering firm in Camden, NJ; where she assisted in designing grading plans and plan review. Assisting in managing construction projects for the Philadelphia Housing Authority taught her the balancing act between satisfying the owner, the end user and the budget. In 2014, Jeanien received an opportunity to return to Philadelphia Streets, working in the same section where she worked during her first co-op. She is a lifelong Philadelphia and in her free time mentors inner city youth.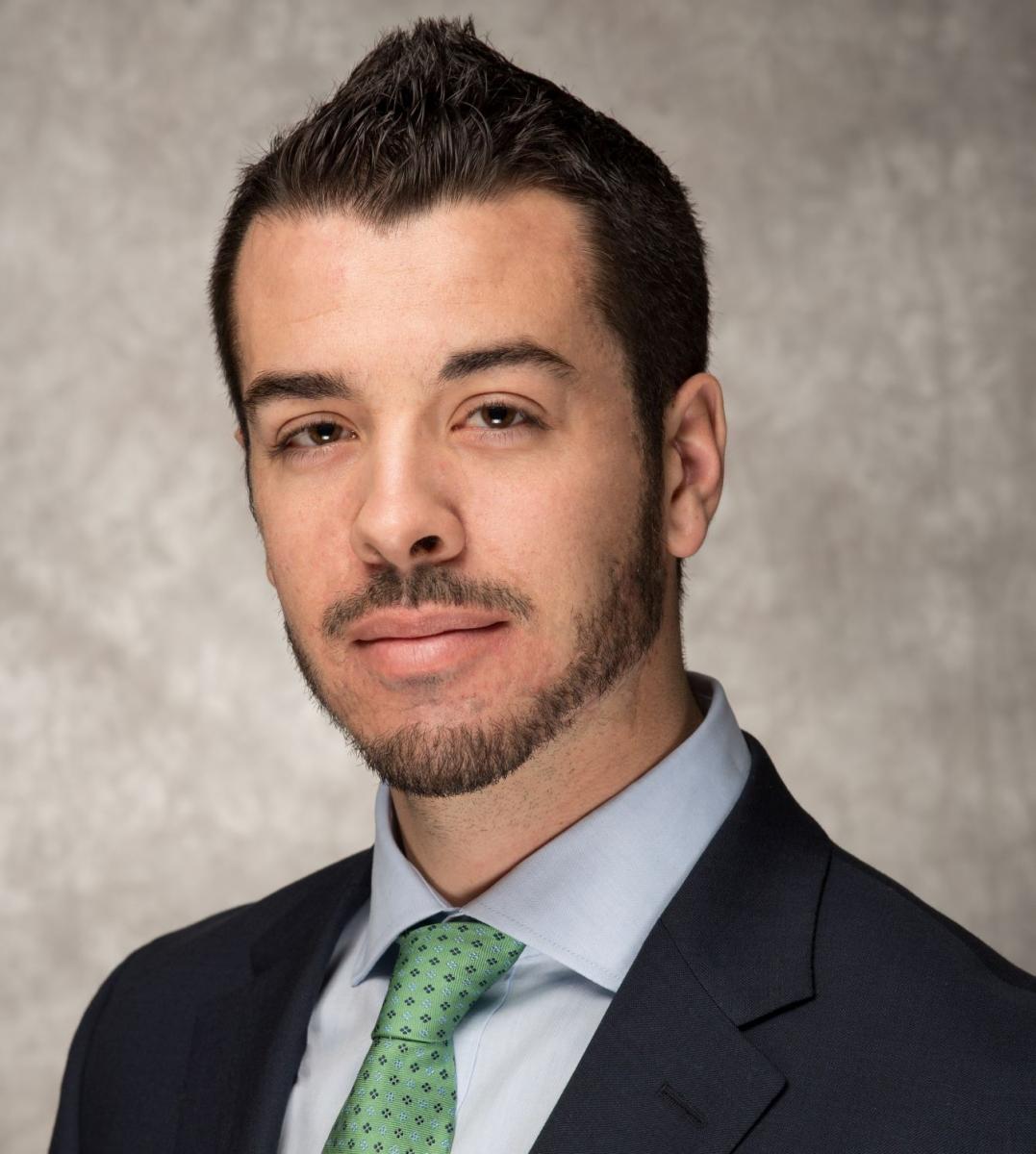 Assistant Secretary
Gregory Dunn, PE, ENV SP
Michael Baker International - Senior Bridge Engineer
Gregory graduated from Drexel University with a B.S in Civil Engineering (2009) and M.S. Civil Engineering (2016). He is a senior bridge engineer with over 12 years experience inspecting, designing, analyzing, and managing transportation projects with a strong emphasis on bridges. Notable local projects include the Vine Street Expressway Overhead Bridge Replacements and the Wayne Junction Viaduct Bridge Rehabilitation. Significant national projects include the emergency repairs to the Hernando de Soto I-40 Bridge over the Mississippi River, $800 million I-285/SR400 Interchange Project in Atlanta, GA and $3.7 billion Transform I-66 Outside the Beltway Project outside of Washington D.C.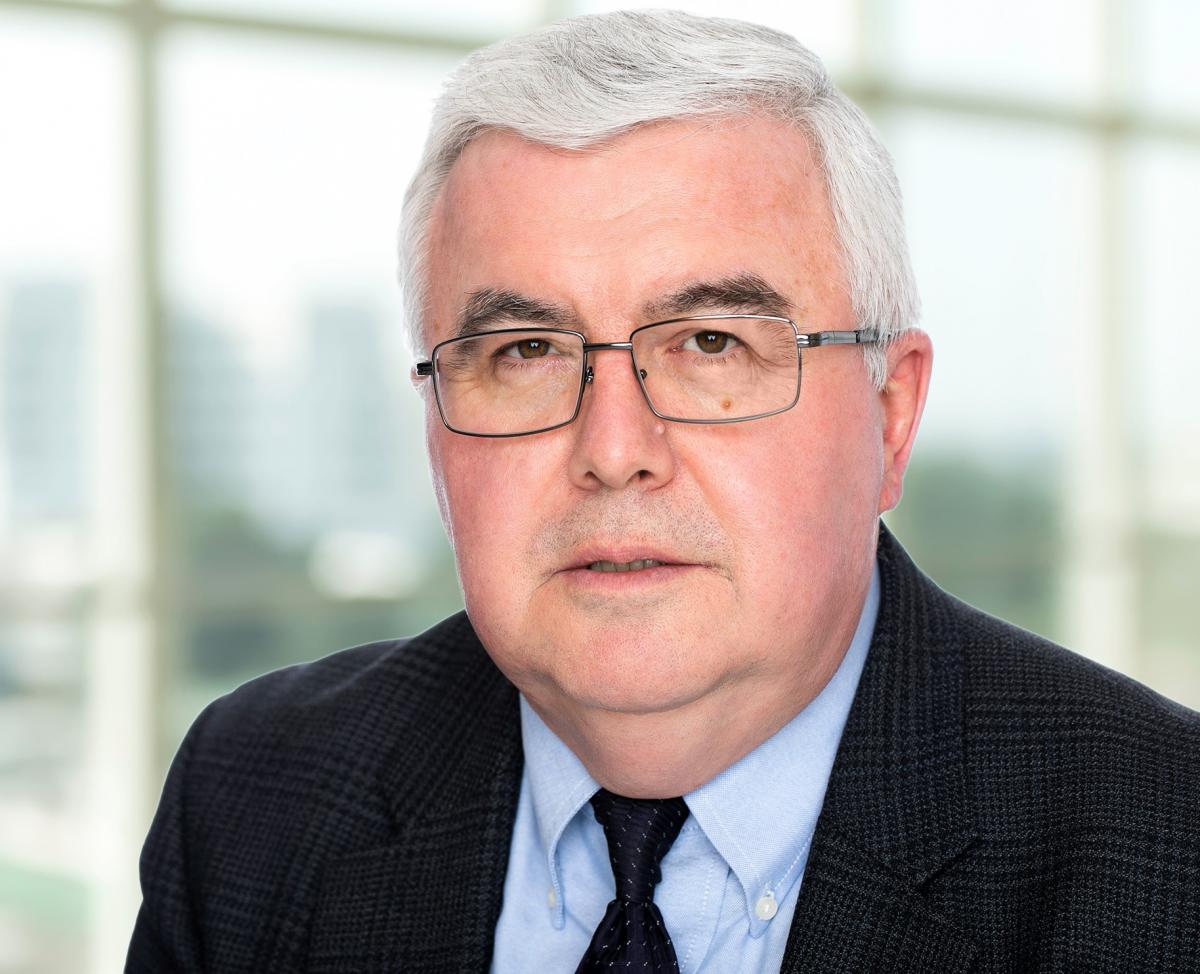 Editor of "The News"
Robert Wright, P.E.
McMahon Associates
Bob Wright is a Project Manager with McMahon Associates at its offices in Center City. He joined McMahon in May 2017 after previous positions at two consulting firms and the City of Philadelphia Department of Streets.
Bob graduated from the University of Pennsylvania in 1979, where he received his Bachelor of Science degree in Civil and Urban Engineering. He is a registered professional engineer in four states. In addition to his activity in ASCE, where he served as Section President in 1993-94, he is an active member of the American Public Works Association, the Institute of Transportation Engineers, the American Society of Highway Engineers, the Women's Transportation Seminar, the Engineers' Club of Philadelphia, and the Delaware Valley Engineers Week Committee. He serves as the Vice Chair of the University of Pennsylvania Transportation Systems Engineering Alumni Club and Chair of the Construction Tech Group.
Bob was born and raised in Philadelphia. When he is not working or editing newsletters, he enjoys exploring the history of the city and its transportation network (mostly through reading), gardening, minor home improvements, walking, bowling, attempting to golf, and following the City's major sports teams. He remains a fan of Big Five college basketball, something he has closely followed since he was a young child.
---
Honorary Board Members
Robert Wright, P.E.
McMahon Associates
Ruben David, P.E.
City of Philadelphia Streets Department
Angelo Waters, P.E.
Urban Engineers
Kazi Hassan, P.E.
CDM Smith
Spencer Finch, PE, LEED-AP BD+C
Langan Engineering & Environmental Services - Project Manager / Sustainability Leader
Troy Illig, P.E., PTOE
WSP - Senior Transportation Engineer / Project Manager
---
Subsidiary Groups and Institute Group Chairs
Visit our Contacts page to view profiles of our YMF and Institute leaders.

Past Presidents
View our Past Presidents page to see a list of leaders that shaped the Philadephia Section of ASCE.