Thank You to Our Sponsors:
NEW ANNOUNCEMENTS
ASCE 2022 PA Infrastructure Report Card - Call for Category Volunteers!
Category Volunteers are responsible for researching, grading and writing a Report Card category. This effort is 10 months long with an intended release date is July 2022.
The report card categories are:
- Aviation
- Bridges
- Dams
- Drinking Water
- Drinking Water
- Energy
- Hazardous Waste
- Inland Waterways
- Levees
- Ports
- Parks
- Rail
- Solid Waste
- Stormwater
- Transit
- Wastewater
For more information and to volunteer please email our co-chairs David DiGioia (ddigioia@mcmahonassociates.com) and Michelle Madzelan (memadzelan@elagroup.com).
ASCE LEGISLATIVE ALERT
As you may be aware, infrastructure is a very popular topic these days and action is being taken to provide sorely needed funding for enhancements and improvements to our built environment. As engineers, we know this is important for our mobility, for our businesses, and ultimately, for the health of our economy. As citizens, we know these investments will keep our country competitive in the global marketplace and help us get around safely and efficiently.
The U.S. Senate recently passed legislation that will provide a total of $1.2 trillion in funding for infrastructure and represents $550 billion in new infrastructure spending over the next five years. We are very appreciative of this action, which demonstrates that the strength and reliability of our nation's infrastructure systems is an issue that unites us all. We also know this will spark investment at the state and local levels as federal dollars are made available to help leverage local resources to implement projects.
The work is not yet done, and this is where you can be part of making it happen. The bill will now go to the House of Representatives for its consideration. The timeline of this process is not clear at this point. However, NOW is the time that you can reach out to your Congressperson and let him/her know that this opportunity is critical and urgent and that they should support its passage. The bill is ready for consideration for the House, and you know that there are so many more issues that Congress will have to address in September and coming months, including the federal budget, economic recovery, and matters of life and death, such as COVID-19 and other potential global issues.
You know infrastructure takes time. If the bill doesn't pass soon, it might never pass. And then we will be back to the strategy of kicking the can down the road, getting further and further behind our global peers. And seeing more and more congestion, and more crashes and fatalities, as our infrastructure deteriorates further.
The infrastructure bill can instead lead the way. We can get the certainty and funding to start getting our local and national infrastructure in shape, to create jobs, to reduce bottlenecks in the economy, and to spur further investments. It is as simple as putting a shovel in the ground, and voting yes on the bill.
Here is what you can do:
Contact your Congressperson now. ASCE has made it easy, you can click HERE.
If you send them an email, additional facts and figures are available on ASCE National's website should you like to include some of this as support.
For updates and future actions, you can join the ASCE Key Contact program, which alerts you when such action is needed and provides concise pre-written communications that you can send for this purpose.
Also, you can take this opportunity to send along a note of thanks to your Senators for their 'Yea' votes on the bill.
This is our best opportunity to pass comprehensive infrastructure legislation that addresses many of the policy solutions and needs identified in the ASCE Infrastructure Report Card. This affects each of us through our livelihoods as civil engineers as well as our activities as citizens. We would greatly appreciate your help to make this happen and let your elected representatives know this simple action is greatly needed, as soon as possible.
2021 ASCE Philadelphia Virtual Spring Social & Awards Ceremony
Thank you to those who were able to attend our Virtual Spring Social & Awards Ceremony! If you were not able to attend the event, please click on the image below to view a recording of the event.

2021-2022 ASCE Philadelphia Section Board
Please welcome the 2021-2022 ASCE Philadelphia Section Board!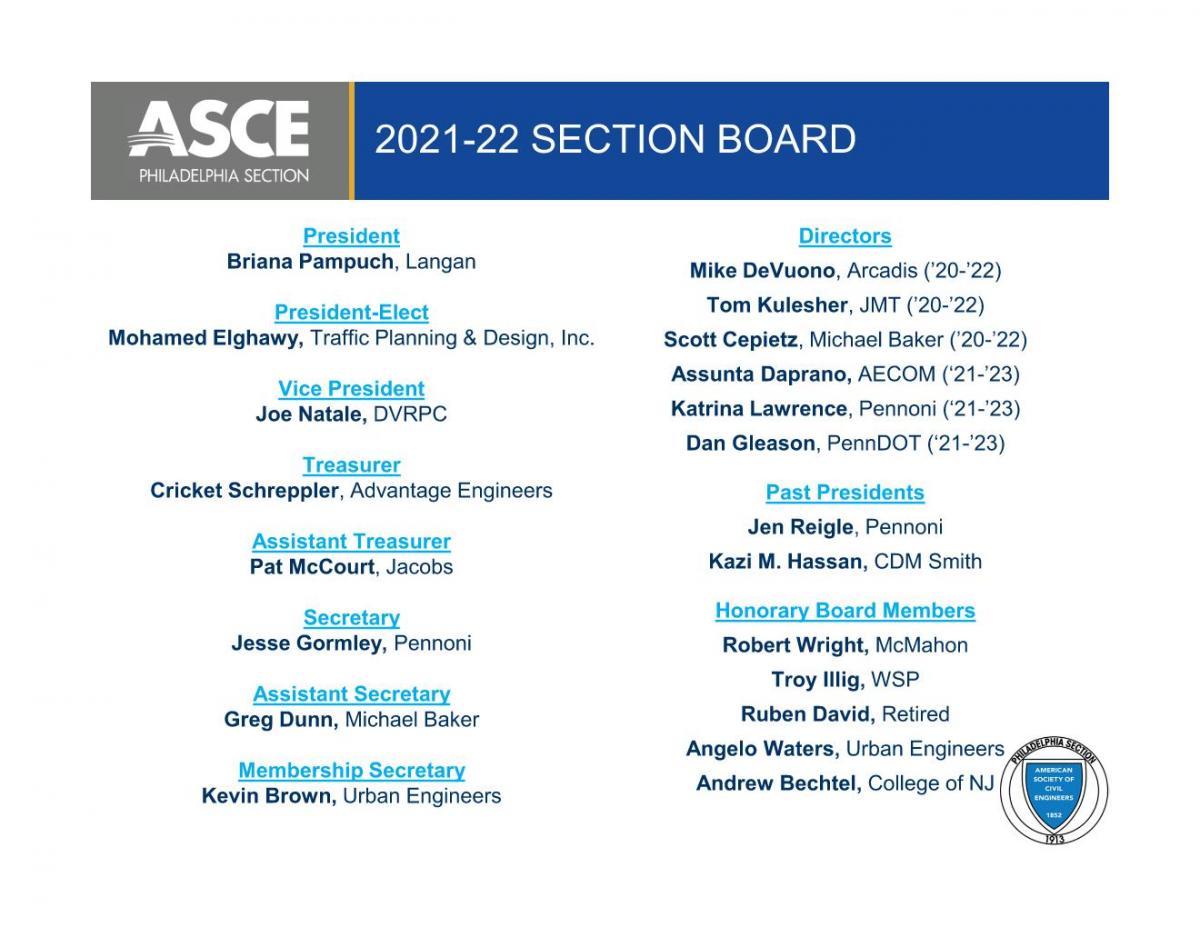 2021 Report Card for America's Infrastructure
Check out the newly released 2021 Report Card for America's Infrastructure! With an overall GPA of C-, outside of the D range earned over the last 20 years, we have made incremental progress toward restoring our nation's infrastructure. The 2021 grades range from a B in rail to a D- in transit. Five category grades — aviation, drinking water, energy, inland waterways, and ports — went up, while just one category — bridges — went down. And stormwater infrastructure received its first grade: a disappointing D. Overall, eleven category grades were stuck in the D range, a clear signal that our overdue bill on infrastructure is a long way from being paid off. Learn more here and use this link to take action.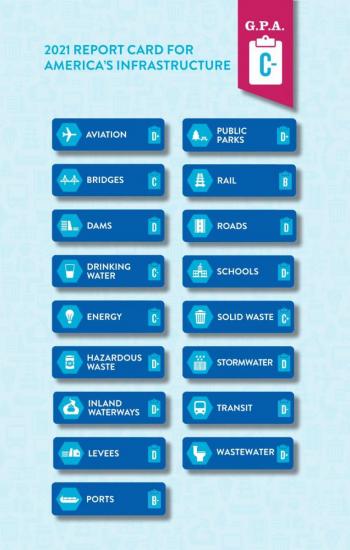 Teachable – New Webinar Library is Up and Running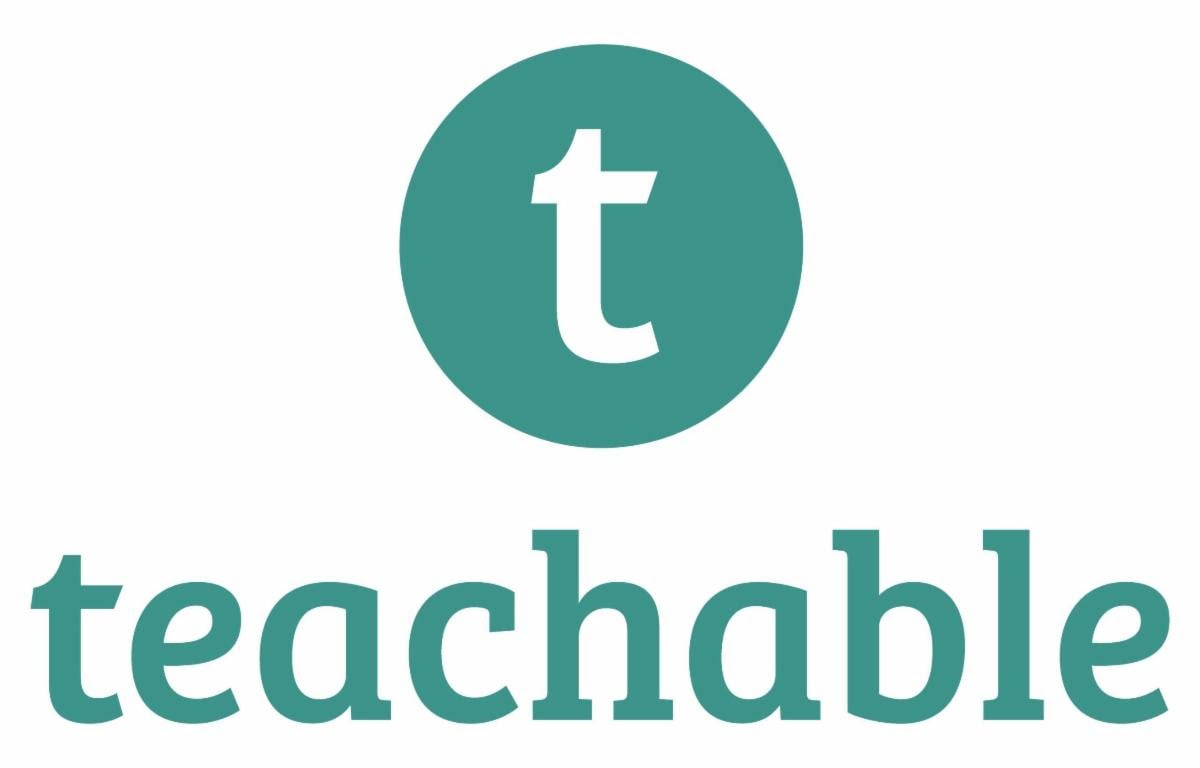 The Philadelphia Section has now launched the new Webinar Library on Teachable.com. As a reminder, Teachable.com is an online platform where the ASCE Philadelphia Section will upload our recorded PDH-worthy webinars, which can be watched at one's own pace and time to earn your PDH. There will still be a delay from the live webinar to its availability online, so don't miss the chance to ask questions at the live event!
Each active member of the ASCE Philadelphia Section has been automatically enrolled in and will receive an email from Teachable.com in the coming days, confirming that you have been added to this program. If your email address hasn't already been used to create a Teachable.com account, you'll also receive instructions on how to do so. For further questions please see our FAQ page. If you haven't received this email, but think you are current on your Philadelphia Section dues, please fill out this form, and we'll get back to you.
Hopefully everyone has had a chance to check out the PDH-worthy, recorded webinars on our Webinar Library on Teachable. Active, dues-paying members of the ASCE Philadelphia Section receive this benefit for FREE. Webinars are also available for purchase by non-members for the same price as the live webinar ($15) or as a 1-year access bundle of $70. Please see our FAQ page if you have any questions about the platform. Please note that membership renewal is currently ongoing (as of January 1, 2021) so your FREE access to the Webinar Library will only remain so if you renew your membership with the Section. If you have not yet renewed, you will receive an email from the Section in the next couple of weeks. Click here to renew your membership.
We're very excited to bring this Webinar Library to our members!
Community Health and Safety Update
Like all of you, ASCE Philadelphia and its Technical Groups are carefully monitoring the COVID-19 situation, including Governor Wolf's statewide orders. Our Section will continue to make judgement calls and recommendations based on federal and state guidance regarding hosting upcoming events. The Section holds the member's health and safety as our top priority. For events that we determine should not be held as planned, we will send out a cancellation or postponement notice. We ask for your patience as we continue to navigate through this situation and urge our membership to follow CDC's guidelines to stay safe and healthy.
While adjusting to this new norm of working from home, feel free to visit ASCE Society's COVID-19 Resource site.
If you have any questions regarding an event, please contact the event contact person listed on your registration and/or the event website.
Thank you for being a valued member of ASCE and its Philadelphia Section.
Government and Policy News
For the latest in Government affairs and policies, please see our Government and Policy page.
Thanks to Our Section Sponsors - 29th Season!
When we first rolled out our sponsorship program at the start of the 1991-92 season, a total of nine "pioneer" firms participated:
Lippincott Engineering Associates
National Timber Piling Council
Pickering Corts & Summerson, Inc.
J. Richard Weggel, PhD, PE
Some of these sound familiar, some are no longer. This season, we have begun our 29th year of the Section Sponsorship program. Thus far, 12 companies have committed to be participate for this season. We extend our special and collective THANKS to each sponsor for their financial commitment and support.
As a sponsor, your business card will appear in each edition of THE NEWS from October through May. Sponsor logos are displayed in a special Sponsors section of our website. Additionally, we provide direct links to sponsors' own websites so prospective employees can review all available and up-to-date positions. We also offer sponsors the opportunity to have a "spotlight" article in an edition of THE NEWS.
If you would like to join, renew or come back after a few years away, we look forward to bringing you into the Section Sponsor fold. All this could be yours for a mere $300 for the season.
Please contact Bob Wright at newseditor@asce-philly.org for more details.
Special Offer on ASCE webinars for Philadelphia Section Members

Did you know that as a Philadelphia Section member you get a discount on ASCE National Webinars? Plus some of the registration fee comes back to help fund other Section activities!
Live Webinars: http://mylearning.asce.org/diweb/catalog/t/2125/c/79
ASCE's live webinars provide cost-effective training for large and small groups. Use Promo Code WEBPHISEC to secure your preferred rate.
On-Demand Webinars: http://mylearning.asce.org/diweb/catalog/t/2135/c/79
ASCE's on-demand webinars provide real-world knowledge and convenient delivery to fit your demanding schedule. Use Promo Code WEBPHISEC to secure your preferred rate.
UPCOMING EVENTS
Visit our EVENTS PAGE for all upcoming events.
---
Our Partners