Welcome to the website of the Cincinnati Section of the American Society of Civil Engineers (ASCE), a professional society for civil engineers. Inside you can find more information about the Section, Section contacts, Section activities and upcoming events by using the Navigation Bar at the top of the page.
The Cincinnati Section was founded in 1920 and will celebrate its 100-Year Anniversary in 2020. The Section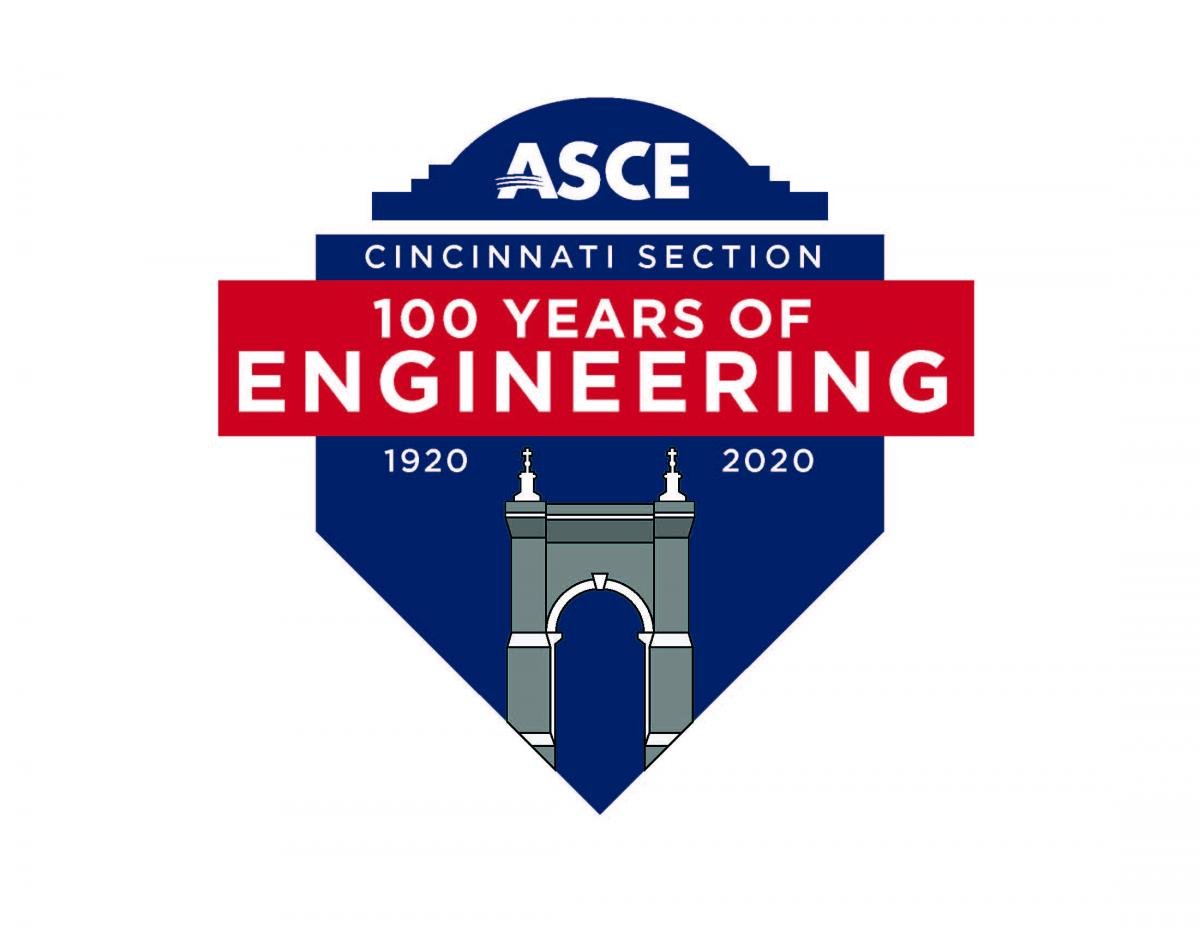 will commemorate and celebrate the anniversary with some activities that will include Special Meetings and Presentations on: 1) Cincinnati's rich engineering history and how Cincinnati's current waterfront was planned and developed; 2) Potential Future of Cincinnati and the trends and forces driving change in Cincinnati and beyond, including changing demographics and new infrastructure technology; and 3) ASCE's Future World Vision: Infrastructure Reimagined – a look at the exciting future of civil engineering and the built environment. The Anniversary Meetings will include both technical and general information and will be for engineers and those interested in the history and future of Cincinnati - significant others and spouses are welcome! Click here for a summary of Anniversary Events.
The activities are also expected to include a family friendly Commemorative Bike Ride along the Cincinnati Riverfront and a look at the key features in the area such as: Roebling Bridge, Smale Park (and fountains), Friendship Park, Brent Spence Bridge, Purple People Bridge, levees in Northern Kentucky, etc. The Bike Ride is tentatively planned for a summer Sunday afternoon.
More information about these activities is included in the events portion of our web page. Details will be added as event plans are finalized.
Section Sponsors

Every year, the Cincinnati Section gives back by providing deserving students in the Cincinnati area with Scholarships that are made possible by generous donations from our Sponsors, which are listed below. If your company is interested in sponsoring the Section, please Contact a Section Officer through the Contacts page, or fill out the Contact Form found on the About page.