Welcome to the ASCE Dayton Section Website!
A global network of civil engineers dedicated to improving society's infrastructure.
The Dayton Section of the American Society of Engineers was founded in 1922. The Dayton Section serves the engineering communities of Auglaize, Butler, Champaign, Clark, Clinton, Darke, Greene, Logan, Mercer, Miami, Montgomery, Preble, Shelby, and Warren Counties.
Announcements
VOLUNTEERS NEEDED! Please answer the Call for Volunteers for the Dayton Chapter of the Ohio Society of Professional Engineers (DSPE) for the MATHCOUNTS Competition. (More information in the Announcements section at the bottom of this page.) The event is this Satruday, February 22nd. Click the event link or go to the Events page for more details and to sign up.
ASCE Fall Seminar 2019- November 7, 2019- Presentations Available for Download
Upcoming Meetings
February 2020 Section Meeting - Thursday, February 20, 2020 from 12:00 PM to 1:30 PM: Service Learning Experiences. Click here to register for the meeting. Registration closes Tuesday, February 18, 2020 at Noon.
Spring Seminar 2020 - Thursday, February 27, 2020 from 8:00 AM to 1:00 PM. Click here to register and view event information.
Watch the website and email for upcoming meetings.
We have monthly meetings that are open to all to attend. Please see the Events page for more information on how to attend a Section Event.
Job Postings (also shown in the Classifieds section)
No current postings. Check back for updates.
Find the Dayton Section on Social Media: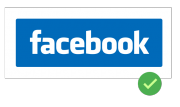 Announcements
MATHCOUNTS Competition - Call for Volunteers
VOLUNTEERS NEEDED!
The 2019 MATHCOUNTS Competition sponsored by the Dayton Chapter of the Ohio Society of Professional Engineers (DSPE) is fast approaching and they need your help. We hope you are able to help by volunteering your Saturday morning to support our up and coming Math athletes from around the Dayton Chapter (and friends) region. If you know of friends, family or co-workers who would also like to help, please pass this information along to them and have them contact Aurea Rivera to get on the list (information below). MATHCOUNTS is a great way to encourage boys and girls in the 6th, 7th and 8th grades in developing their math skills and it is a lot of fun watching them compete!!

This year's competition will be held on Saturday, February 22, 2019, at the campus of University of Dayton (Miriam Hall). There will be about 105-115 students participating from 14 schools this year.
Various duties need to be carried out Saturday including registration, scoring, proctors, and runners. Don't worry, the tasks are easy (even for us adults) and a lot of fun!

A. Registration involves schools checking in and coaches verifying students, handing out T-shirts, answering questions, etc. People are needed to man this desk between 8:00 and 8:50. Volunteers for registration should arrive by 7:30 AM.

B. Scorers perform test grading and will need to be available from 8:30 AM to approximately 12:30 PM.

C. Proctors will distribute/collect tests and help monitor students during each test. They will also escort Math athletes to the testing rooms. Proctors and Assistant Proctors will need to be available from 8:30 to 12:00 PM.

D. Food Leaders: Refreshments are provided during the mid-morning break and lunch. People are needed to help during those times as well. Lunch is available to all volunteers.

Everyone is welcome to stay for the Countdown Round and award ceremony. The event will conclude around 2:00 – 2:30.

Please contact Aurea Rivera at aurea.rivera@imarean.com or 937.825.4138 to volunteer. If you have a preference for any of the above tasks, please let Aurea know but please give at least two choices. Even if you can't make it until later in the morning, there's plenty of activities our MATHCOUNTS team could use help with or to relieve someone needing to leave early.