Welcome to the ASCE Dayton Section Website!
A global network of civil engineers dedicated to improving society's infrastructure.
The Dayton Section of the American Society of Engineers was founded in 1922. The Dayton Section serves the engineering communities of Auglaize, Butler, Champaign, Clark, Clinton, Darke, Greene, Logan, Mercer, Miami, Montgomery, Preble, Shelby, and Warren Counties.
Announcements
ASCE Fall Seminar 2019- November 7, 2019- Presentations Available for Download
Engineering & Science Hall of Fame 2019 Induction Events - November 6, 2019
UD ASCE Student Chapter - Noodles & Pros Volunteer Event - November 7, 2019
Ohio Concrete Southwest Fall Education Seminar - November 13, 2019
Upcoming Meetings
Fall Seminar 2019 will be held on November 7, 2019. .
Watch the website and email for upcoming meetings.
We have monthly meetings that are open to all to attend. Please see the Events page for more information on how to attend a Section Event.
Job Postings (also shown in the Classifieds section)
Find the Dayton Section on Social Media: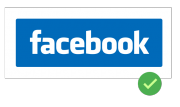 Announcements
Ohio Concrete Southwest Fall Education Seminar
Click here for Information and to Register
November 13, 2019
8:00 AM to 4:00 PM - 5.5 CPD Hours
Sharonville Hotel & Events Center, 11320 Chester Road, Cincinnati OH 45246
Schedule of Events:
8:00 - 8:30 am Registration
8:30 - 9:30 am Ethics Presentation
9:30 - 10:30 am Telling our Concrete Performance Story in a Carbon Climate Environment
10:30 - 10:45 am Break
10:45 - 11:00 am ODOT Update
11:00 - 12:00 pm ACI Concrete Construction Specifications: Writing, Reading, Executing
12:00 - 1:00 pm Lunch
1:00 - 2:00 pm New ACI Design Guides for Fiber Reinforced Concrete, and other developments in FCR
2:00 - 2:15 pm Case History I-71 Rest Stops Warren County
2:15 - 2:30 pm Break
2:30 - 3:30 pm Moisture in Concrete
3:30 - 4:00 pm Presentation of the Project of the Yer Award and Closing Remarks
Engineering and Science Hall of Fame - 2019 Induction Events
The Engineering and Science Hall of Fame (R) is located within the Engineers Club of Dayton, 110 East Monument Avenue, Dayton, OH 45402.
Events to be on Wednesday, November 6, 2019
6:00 pm Reception, 7:00 pm Dinner, 8:00 pm Induction Ceremony
Click here to view the event flyer.
Register online at www.eshalloffame.org 
ASCE Day
A Celebration of Civil Engineering - ASCE's 167th Anniversary
November 5, 2019
The Society was founded on November 5, 1852
#ASCEDay
View the Event Flyer and Online Event.