Welcome to the ASCE Dayton Section Website!
A global network of civil engineers dedicated to improving society's infrastructure.
The Dayton Section of the American Society of Engineers was founded in 1922. The Dayton Section serves the engineering communities of Auglaize, Butler, Champaign, Clark, Clinton, Darke, Greene, Logan, Mercer, Miami, Montgomery, Preble, Shelby, and Warren Counties.
Announcements
VOLUNTEERS NEEDED! Please volunteer for the Noodles & Pros event with the UD Student Chapter. Thursday, February 6th from 6:30 PM to 8:30 PM. Click the event link or go to the Events page for more details and to sign up.
Voluneer for TechFest 2020! Click here to Sign Up for the ASCE Booth. More information on the overall event, www.ascdayton.org/TechFest/.
ASCE Fall Seminar 2019- November 7, 2019- Presentations Available for Download
Upcoming Meetings
Watch the website and email for upcoming meetings.
We have monthly meetings that are open to all to attend. Please see the Events page for more information on how to attend a Section Event.
Job Postings (also shown in the Classifieds section)
Find the Dayton Section on Social Media: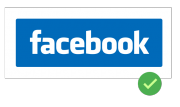 Announcements
Science Fair Judges Needed - Bishop Leibold School
Bishop Leibold School will have their annual Science Fair on Thursday, February 13, 2020. Volunteers are needed to serve as judges for the Junior High student science projects.
The Science Fair will be at the St. Henry Parish Activity Center (located behind the school's East Campus at 6666 Springboro Pike, across from Cox Arboretum).
Judges are needed for two shifts - one from 8:00 AM to 10:00 AM, and one from 9:00 AM to 11:00 AM.
Please contact Mrs. Beth Allaire (ballaire@bishopleibold.org) for more information and if you are interested in volunteering.