Welcome to the ASCE Dayton Section Website!
A global network of civil engineers dedicated to improving society's infrastructure.
The Dayton Section of the American Society of Engineers was founded in 1922. The Dayton Section serves the engineering communities of Auglaize, Butler, Champaign, Clark, Clinton, Darke, Greene, Logan, Mercer, Miami, Montgomery, Preble, Shelby, and Warren Counties.
Announcements
January 2019 Section Mtg. - Unique Project Delivery for Privately Funded Bridge on Ohio State Route
Thursday, January 17, 2019 from 12:00 PM to 1:00 PM

Upcoming Meetings
Thursday, January 17, 2019- January Monthly Meeting
Tuesday, November 8, 2018-Noodles and Pros
Tuesday, November 13, 2018-Fall Seminar 2018-Highlights of this year's seminar include issues related to Construction of Construction Plans, New NPDES Permit Requirements and ADA Plans and Requirements
Thursday, November 15, 2018-November Monthly Meeting
Thursday, December xx, 2018- December Monthly Meeting
We have monthly meetings that are open to all to attend. Please see the Events page for more information on how to attend a Section Event.
Job Postings
February 2019 - Montgomery County Engineers Office - Survey Review Technician I
January 2019 - Ohio EPA Environmental Specialist 2 Position
January 2019 -City of Oxford Job Posting
September 2018- Ohio Department of Transportation-District 7 Vacancy Announcement - Capital Programs Administration - Transportation 1/TCE - (4) PNs 20060750, 20060705, 20060782, & 20060692
September 2018-College Interns (2) - PNs 20082602 & 20072120 - Capital Programs Administration
Find the Dayton Section on Social Media: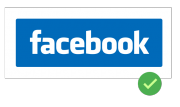 Announcements
EARTH DAY VOLUNTEER OPPORTUNITY
When: Saturday April 21st 8:45 - 11:30 am
Where: Great Miami Wetland Mitigation Bank near Trotwood, 8404 Little Richmond Road, Trotwood, OH
What: We will be planting 2-year tree seedlings
Volunteer with us! ASCE's YMG is leading this volunteering opportunity in honor of Earth Day. UD students and children are welcome to join! We will work in pairs and if this is something that you or your child would be interested in, please join us! As it will be tree planting at a wetland location, please come dressed for a wet/moist location, wear sturdy, water resistant shoes, and be prepared to get dirty. Five Rivers will supply tools and gloves and will hold this event rain or shine. Lunch will be provided to all volunteers after the event.
Sign up here!