Welcome to the ASCE Dayton Section Website!
A global network of civil engineers dedicated to improving society's infrastructure.
The Dayton Section of the American Society of Engineers was founded in 1922. The Dayton Section serves the engineering communities of Auglaize, Butler, Champaign, Clark, Clinton, Darke, Greene, Logan, Mercer, Miami, Montgomery, Preble, Shelby, and Warren Counties.
Announcements
Flexible Pavements of Ohio 2019 Asphalt Pavement Technical Seminar - October 22, 2019
Asphalt Pavement Alliance Commercial & Industrial Parking Lot Training - November 12-13, 2019

Upcoming Meetings
Fall Seminar 2019 will be held on November 7, 2019. Check back for information in the next few weeks.
Watch the website and email for upcoming meetings. Dayton ASCE takes the summer off from monthly programs.
We have monthly meetings that are open to all to attend. Please see the Events page for more information on how to attend a Section Event.
Job Postings (also shown in the Classifieds section)
Find the Dayton Section on Social Media: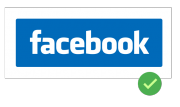 Announcements
2019 Asphalt Pavement Technical Seminar
Commercial & Industrial Parking Lot Training