Welcome to the ASCE Dayton Section Website!
A global network of civil engineers dedicated to improving society's infrastructure.
The Dayton Section of the American Society of Engineers was founded in 1922. The Dayton Section serves the engineering communities of Auglaize, Butler, Champaign, Clark, Clinton, Darke, Greene, Logan, Mercer, Miami, Montgomery, Preble, Shelby, and Warren Counties.
Announcements
Spring Seminar Presentations-February 28, 2019

Upcoming Meetings
Watch the website and email for upcoming meetings. Dayton ASCE takes the summer off from monthly programs.
We have monthly meetings that are open to all to attend. Please see the Events page for more information on how to attend a Section Event.
Job Postings
Find the Dayton Section on Social Media: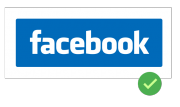 Announcements
EARTH DAY VOLUNTEER OPPORTUNITY
When: Saturday April 21st 8:45 - 11:30 am
Where: Great Miami Wetland Mitigation Bank near Trotwood, 8404 Little Richmond Road, Trotwood, OH
What: We will be planting 2-year tree seedlings
Volunteer with us! ASCE's YMG is leading this volunteering opportunity in honor of Earth Day. UD students and children are welcome to join! We will work in pairs and if this is something that you or your child would be interested in, please join us! As it will be tree planting at a wetland location, please come dressed for a wet/moist location, wear sturdy, water resistant shoes, and be prepared to get dirty. Five Rivers will supply tools and gloves and will hold this event rain or shine. Lunch will be provided to all volunteers after the event.
Sign up here!