Welcome to the ASCE Dayton Section Website!
A global network of civil engineers dedicated to improving society's infrastructure.
The Dayton Section of the American Society of Engineers was founded in 1922. The Dayton Section serves the engineering communities of Auglaize, Butler, Champaign, Clark, Clinton, Darke, Greene, Logan, Mercer, Miami, Montgomery, Preble, Shelby, and Warren Counties.
Announcements
Lynn Cain Passes Away January 9 2018
Upcoming Meetings
January 2018 Meeting - Geopier SRT System
February 2018 Meeting-Challenges and Successes of Implementing a Well Field in Sidney, Ohio
March 2018 Meeting-US 35 Superstreet Project in Beavercreek Township
We have monthly meetings that are open to all to attend. Please see the Events page for more information on how to attend a Section Event.
Job Postings
January 2018-City of Kettering-Engineering Technician-Traffic
January 2018-ODOT, District 7-Transportation Engineer 4
Find the Dayton Section on Social Media: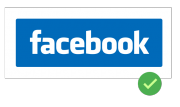 Announcements
Lynn Cain Passes Away
It is with deep sadness that we report to you the passing of Lynn Cain on January 9, 2018. Lynn served as president of the Dayton Section of ASCE in 2007. Lynn also managed the Dayton office of Barge, Waggoner, Sumner and Cannon (BWSC). We will miss you Lynn.
Lynn Cain
Visitation:
Thursday, 11 January, 6:30 – 9:00 PM
Anderson Funeral Home, Springboro, OH
40 North Main Street
Springboro, OH 45066
Telephone: (937) 748-6455
http://www.anderson-funeral.com/
Memorial Service:
Friday, 12 January, 3:00 PM
Crosspoint Church of Christ
5630 State Route 122
Franklin, Ohio 45005
(513) 423-0188
(513) 423-1491
http://www.crosspointecoc.org/
Open House Celebration of Life
Saturday, 13 January, starting at 3:00 PM
The Cain Farmhouse
7388 Stoneham Circle
Springboro, Ohio 45066-8763
His wife, Beth and children Joel, Elise, Jenny, and Rob welcome you to join them to celebrate the Lynn's life.