Thank You to Our Sponsors:
NEW ANNOUNCEMENTS
PARC Category of the Month: Schools
PA School Funding Debt is 2nd Highest in the Country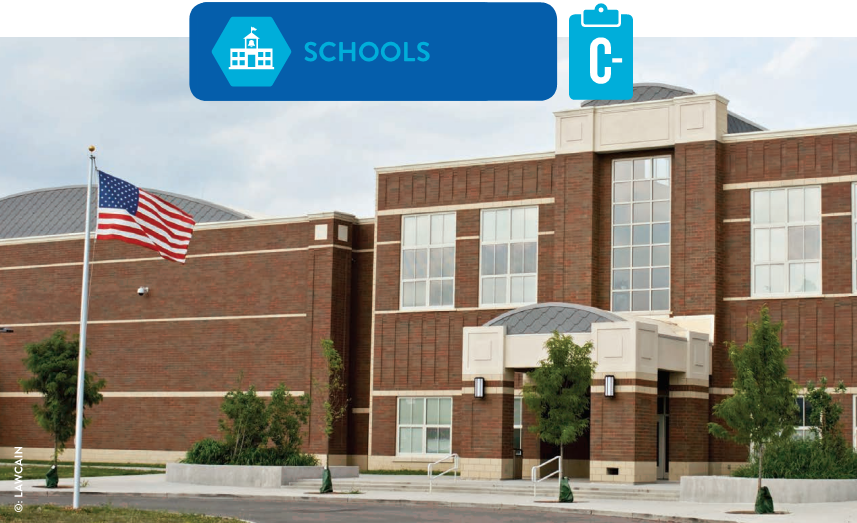 Statewide, school districts are spending $500 million less than the recommended standard for public school facility operation and maintenance each year. Additionally, the school funding debt in Pennsylvania is double the national average and is the second highest in the country. Despite the funding gap, most schools are in good condition with some repairs needed and capacity is sufficient. However, many older school buildings are in need of lead paint and asbestos remediation. Reportedly, half of Pennsylvania's school districts do not have an asset management plan for their schools. Nevertheless, the Commonwealth remains a leader in the construction of energy efficient school facilities with over 100 LEED certified schools. More funding and focus on condition as well as on-going maintenance and operation of facilities is needed for school infrastructure to be considered fit for the future.
Read more Here, and don't forget to use this link to tell your elected officials about the Report.
2018 Report Card for Pennsylvania's Infrastructure Has Been Unveiled!
The eighteen categories of infrastructure earned an overall grade of "C-". You can learn more, and read the full report, by visiting http://www.pareportcard.org/.
Government and Policy Update
Starting this month, ASCE Philadelphia will be keeping all of us updated on Government and Policy issues that impact us, our professions, our projects, and our communities.
This month, ASCE is following the budget debate in Harrisburg, which as usual is contentious. For our full write-up by Spencer Finch, please visit our New Government and Policy Update Page!
Once you catch up on the happenings in Harrisburg, PLEASE contact your elected officials and let them know your opinion. It is as easy as one click and one email away: Contact your elected official.
If you would like more information, or would like help writing your message, please contact ASCE Philadelphia's Government Affairs Team: Ann Tomalavage, Bob Wirght, or Spencer Finch.
Centennial Book!
Haven't received your copy of the ASCE Philadelphia Section's Centennial Book yet? Don't miss out on your chance to order while supplies last. Preview pages from this book, as well as order the book by visiting our Centennial Book page!
Thanks to Our Section Sponsors - Starting Our 27th Season!
When we first rolled out our sponsorship program at the start of the 1991-92 season, a total of nine "pioneer" firms participated:
Lippincott Engineering Associates
National Timber Piling Council
Pickering Corts & Summerson, Inc.
J. Richard Weggel, PhD, PE
Some of these sound familiar, some are no longer. This season, we will enter our 27th year of the Section Sponsorship program. We ended last season with 14 firms participating as Section Sponsors and, thus far, 11 companies will be participating in 2017-18. We extend our special and collective THANKS to each sponsor for their financial commitment and support.
As a sponsor, your business card will appear in each edition of THE NEWS from October through May. Sponsor logos are displayed in a special Sponsors section of our website. Additionally, we provide direct links to sponsors' own websites so prospective employees can review all available and up-to-date positions. We also offer sponsors the opportunity to have a "spotlight" article in an edition of THE NEWS.
If you would like to join, renew or come back after a few years away, we look forward to bringing you into the Section Sponsor fold. All this could be yours for a mere $300 for the season. The October edition of THE NEWS will feature the cards of all sponsors who commit by September 18.
Please contact Bob Wright at newseditor@asce-philly.org for more details.
Special Offer on ASCE webinars for Philadelphia Section Members

Did you know that as a Philadelphia Section member you get a discount on ASCE National Webinars? Plus some of the registration fee comes back to help fund other Section activities!
Live Webinars: http://mylearning.asce.org/diweb/catalog/t/2125/c/79
ASCE's live webinars provide cost-effective training for large and small groups. Use Promo Code WEBPHISEC to secure your preferred rate.
On-Demand Webinars: http://mylearning.asce.org/diweb/catalog/t/2135/c/79
ASCE's on-demand webinars provide real-world knowledge and convenient delivery to fit your demanding schedule. Use Promo Code WEBPHISEC to secure your preferred rate.
UPCOMING EVENTS
Visit our EVENTS PAGE for all upcoming events.
---
Our Partners
Announcements
President's Message - October 2019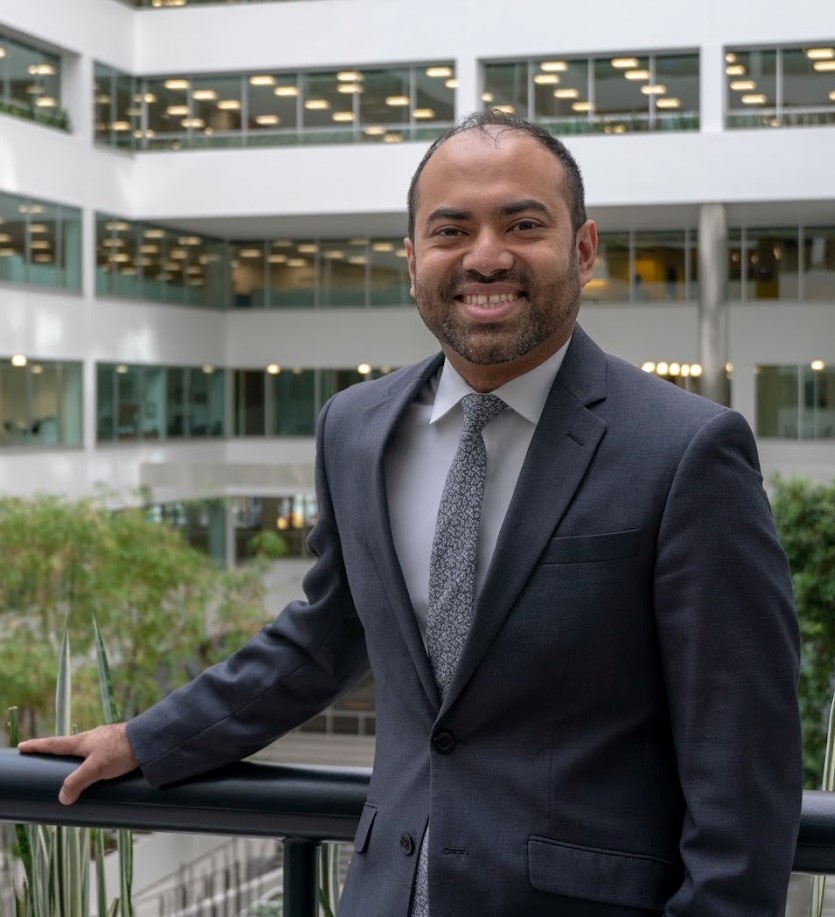 PRESIDENT'S MESSAGE
Hello fellow civil engineers and supporters of the civil engineering community!
It's an honor for me to represent American Society of Civil Engineers here in Philadelphia. We may have crossed path in several ways, but for those of you that don't know me, I wanted to share a little about me and my background.
I was born in a small village in Bangladesh, approximately 8,000 miles away from Philadelphia. My dad decided to move to the United States in the late 80's in pursuit of the American Dream and to provide a better situation for our family. Subsequently, I arrived to the Philadelphia suburbs in the early 90's with my mom and my sister. Growing up in a new country, learning a new language, and adjusting to a new culture was no easy feat, but over time America has become my new and permanent home.
Fast forward to 2019, I'm a licensed civil engineer living in West Philadelphia with my wife Ria and our 2 year old daughter, Zanaya. I have been working as a transportation engineer for over 13 years and being able to contribute to Philadelphia's infrastructure has been a blessing. The projects all of us work on benefit the society as a whole and makes this country a better place to live. That was one of the main reasons my father uprooted our family and moved 8,000 miles away.
In addition to working as an engineer, ASCE has given me the opportunity to contribute to our society by volunteering in different ways. The Philadelphia Section of ASCE is one of the most active Sections in the country due to the tremendous effort of all our volunteers/engineers. All the volunteers are working towards ASCE's mission, "to provide essential value to its members and partners, advance civil engineering, and serve the public good."
As I shared in my President's introduction speech in May 2019, I want to focus the Section's attention on 3 areas in the upcoming year:
Continue to improve our internal operations.
Increase our membership numbers.
Provide necessary support to the YMF for the Eastern Regional conference that will be held in Philadelphia in 2020.
If you believe there are ways the Philadelphia Section can improve and help you in other ways, please feel free to reach out to me. We are also looking for volunteers for various events and tasks. If you have time you can dedicate to ASCE, I can promise you it will be worth it. This quote sums up all our dedicated volunteers:
"Volunteers do not necessarily have the time; they just have the heart."
~Elizabeth Andrew
Again, it's my honor to serve as the Philadelphia Section's President in its 107th year. By utilizing the Section's experience, I hope to make 2020 another successful year for ASCE and the civil engineering community!
Kazi M. Hassan, PE
President, ASCE Philadelphia Section
215-254-7720