Thank You to Our Sponsors:
NEW ANNOUNCEMENTS
PARC Category of the Month: Inland Waterways
Age and lack of consistent funding have allowed the condition of inland waterways to deteriorate to the point that watercraft locks and dams have become severely impeded, upwards of 220 hours of delay for a for single vessel.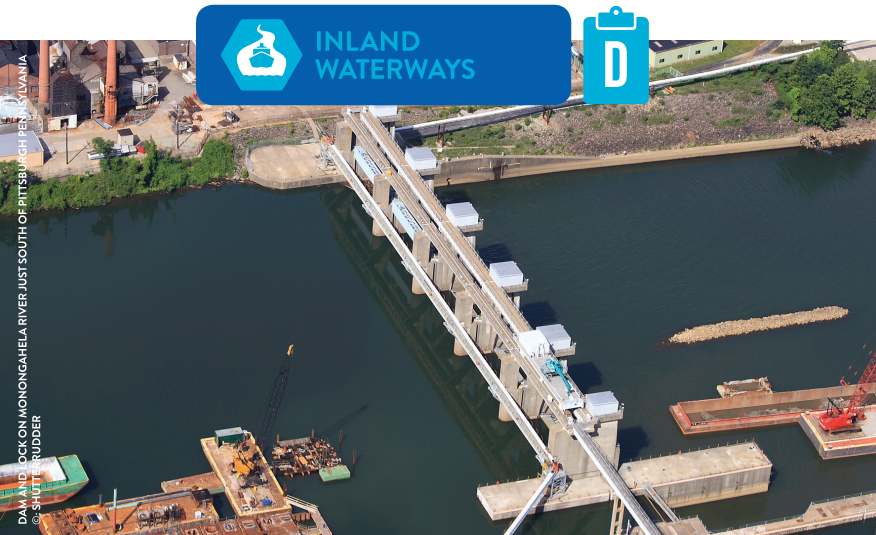 The Port of Pittsburgh's Inland Waterways Navigation System consists of 17 locks and dams on the three major rivers that connect in Pittsburgh. Much of the infrastructure is 70 to 80 years old. Extended age and lack of consistent funding have allowed the condition of this system to deteriorate to the point that watercraft lockages have become severely impeded. Reduced hours of operation are in effect for several Locks and Dams along the Allegheny and Monongahela Rivers. While an increase in funding for the Olmstead project on the Ohio River is helpful, it has limited available funding for the remainder of the infrastructure. Meanwhile, inconsistent funding has caused project costs to increase from the original 1992 estimate of $750 million to the current estimate of $1.2 billion. Continued lack of sufficient funding could lead to a major lock and dam failure and loss of navigation for an extended period. Continued difficulties in the shipment of goods via this system will divert some freight to highways and railroads, which will place additional burdens on these already overtaxed modes.
Read more Here, and don't forget to use this link to tell your elected officials about the Report.
2018 Report Card for Pennsylvania's Infrastructure Has Been Unveiled!
The eighteen categories of infrastructure earned an overall grade of "C-". You can learn more, and read the full report, by visiting http://www.pareportcard.org/.
Government and Policy Update
Starting this month, ASCE Philadelphia will be keeping all of us updated on Government and Policy issues that impact us, our professions, our projects, and our communities.
This month, ASCE is following the budget debate in Harrisburg, which as usual is contentious. For our full write-up by Spencer Finch, please visit our New Government and Policy Update Page!
Once you catch up on the happenings in Harrisburg, PLEASE contact your elected officials and let them know your opinion. It is as easy as one click and one email away: Contact your elected official.
If you would like more information, or would like help writing your message, please contact ASCE Philadelphia's Government Affairs Team: Ann Tomalavage, Bob Wirght, or Spencer Finch.
Centennial Book!
Haven't received your copy of the ASCE Philadelphia Section's Centennial Book yet? Don't miss out on your chance to order while supplies last. Preview pages from this book, as well as order the book by visiting our Centennial Book page!
New Check-In Procedure
ASCE Philadelphia Section will be conducting a new Check-In procedure at our upcoming dinner meeting. We will now have a express line for people that paid in advance (electronically via PayPal). All other payment types (Check or Pay at Door) will continue to check-in similar to the process in the past. Name tags for all attendees will be found in the dining area and not at the Check-in table. Less time outside to check-in equals more time to network inside. So please take advantage of our electronic payment system.
To implement this new procedure, it is prudent to bring your printed tickets with you. If you have not printed out ticket(s) for you and/or your guest, click on "View and print my ticket(s)" in your confirmation e-mail. If you have trouble downloading and printing your tickets, please contact Kazi M. Hassan at kazihassan@pennoni.com prior to the event.
For this event, we will not be accepting any ticket(s) on mobile devices, so please print out a hard copy of the ticket.
Thanks to Our Section Sponsors - Starting Our 27th Season!
When we first rolled out our sponsorship program at the start of the 1991-92 season, a total of nine "pioneer" firms participated:
Lippincott Engineering Associates
National Timber Piling Council
Pickering Corts & Summerson, Inc.
J. Richard Weggel, PhD, PE
Some of these sound familiar, some are no longer. This season, we will enter our 27th year of the Section Sponsorship program. We ended last season with 14 firms participating as Section Sponsors and, thus far, 11 companies will be participating in 2017-18. We extend our special and collective THANKS to each sponsor for their financial commitment and support.
As a sponsor, your business card will appear in each edition of THE NEWS from October through May. Sponsor logos are displayed in a special Sponsors section of our website. Additionally, we provide direct links to sponsors' own websites so prospective employees can review all available and up-to-date positions. We also offer sponsors the opportunity to have a "spotlight" article in an edition of THE NEWS.
If you would like to join, renew or come back after a few years away, we look forward to bringing you into the Section Sponsor fold. All this could be yours for a mere $300 for the season. The October edition of THE NEWS will feature the cards of all sponsors who commit by September 18.
Please contact Bob Wright at newseditor@asce-philly.org for more details.
Notice: Philadelphia Section New Mailing Address
This summer the Engineers' Club closed its office and will be using its own Post Office Box, which will not be available to other societies as it has in the past. We thank the Club for its assistance with this over the years. Accordingly, Urban Engineers has generously offered to be our "mail drop" for the foreseeable future.
We would suggest that you continue to reach us through our website (www.asce-philly.org) and our e-mail address, info@asce-philly.org, as you need. If you must send us hard copy (non-financial) items, please direct them as follows:
ASCE Philadelphia Section
c/o Urban Engineers, Inc.
530 Walnut Street
Philadelphia, PA 19106
Beginning this season, if you're paying by check to attend Section dinner meetings, please include 1) a copy of receipt generated when registering for the event with your check 2) the event name in the check's memo. Checks can be mailed to:
Jen Reigle
Pennoni Associates
1900 Market Street
Suite 300
Philadelphia, PA 19103
As a reminder, if you opt to reserve for a Section meeting or event through our website, and would prefer to pay by check, you can certainly bring your check to the meeting and pay at the door. There will be no "at the door" penalty for reservations made by the deadline in this instance.
Special Offer on ASCE webinars for Philadelphia Section Members

Did you know that as a Philadelphia Section member you get a discount on ASCE National Webinars? Plus some of the registration fee comes back to help fund other Section activities!
Live Webinars: http://mylearning.asce.org/diweb/catalog/t/2125/c/79
ASCE's live webinars provide cost-effective training for large and small groups. Use Promo Code WEBPHISEC to secure your preferred rate.
On-Demand Webinars: http://mylearning.asce.org/diweb/catalog/t/2135/c/79
ASCE's on-demand webinars provide real-world knowledge and convenient delivery to fit your demanding schedule. Use Promo Code WEBPHISEC to secure your preferred rate.
Local News Story Features ASCE's Report Card for Pennsylvania's Infrastructure
In June of 2014, the Philadelphia Section, along with the other three Pennsylvania Sections, simultaneously released the 2014 Report Card for Pennsylvania's Infrastructure across the state. Immediately after its release, the Report Card garnered a lot of publicity in the newspapers and on local television news reports. Even more recently, in November of 2014, the report card prepared at the national level received a lot of attention by way of a story that aired on CBS 60 minutes. Shortly after that story aired, the Philadelphia Section was contacted by a local reporter to do a story that discusses the infrastructure needs of Pennsylvania. Having recently completed the PA Report Card, the Philadelphia Section was able to work with NBC Philadelphia to provide some technical expertise related to infrastructure.
Here is a video that NBC Philadelphia ran on February 12, 2015 that looks at the issues surrounding Pennsylvania's structurally deficient bridges. To read the full article, visit NBC's website by clicking here: Bad Bridges Slow Response Time for Firefighters.
UPCOMING EVENTS
Visit our EVENTS PAGE for all upcoming events.
---
Our Partners
Announcements
President's Message - March 2019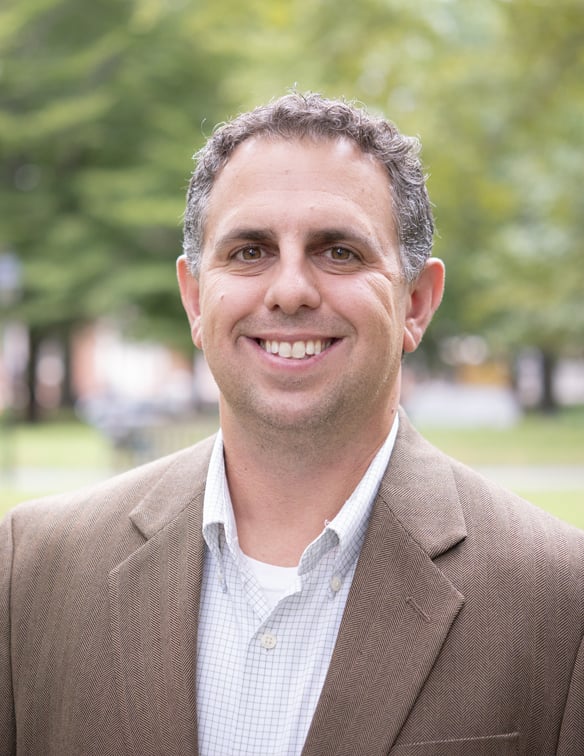 PRESIDENT'S MESSAGE
The Engineers Club of Philadelphia and the Delaware Valley Engineers Week Committee outdid themselves this year and are to be commended for organizing an outstanding, informative, and above all inspirational Opening Ceremony on the evening of February 14th at the DoubleTree Philadelphia Hotel. The format was shaken up a bit from prior years as the kick-off was moved to an evening event from its normal early afternoon timeslot.
As the representative of our Society, I, along with Jennifer Reigle (Section Treasurer and contributor to the Bridge section of the Report Card), had the opportunity to share the findings and message of our 2018 Pennsylvania Report Card (PARC) on Infrastructure. Dozens of attendees stopped by our PARC station and engaged in dialogue on many of the 18 PARC categories. I was particularly impressed by the students who weighed in on the discussion and provided their input and perspective on the issues highlighted in the PARC. And this was just in the first networking hour…..
From there I moved into the main dining and ceremony room and had the good fortune of choosing a table with two scholarship/student paper award winners from Widener University. Megan Cullison was the recipient of the Pennoni/John Morrison Memorial Scholarship and Joel Given was the recipient of the DVEW/ASCE Undergraduate Scholarship and also recognized for his student paper on Maximum Shear Modulus of Coarse Grained Soil Mixtures (maybe not as brow-raising as converting brewery/winery wastes into biofuels, but impressive in its own right). It was great talking to these two students, but what hit home with me the most was talking with their respective parents and seeing the pure joy and proudness on their faces. Congrats to Megan and Joel and the entire slate of student award winners and their families.
I know many of you were there, but if you weren't, you missed out on a treat provided by the Emcee, Bob Wright, the Keynote Speaker, WHYY's Ed Cunningham, and this year's Young Engineer and Engineer of the Year, Eleanor F. Small, PhD and Section Life Member John J. Peirce, Jr, PE. Bob commanded the night with his wit and uncanny ability to make otherwise mundane moments into audience-wide smiles and laughter. Ed brought a unique perspective on how engineering is woven into the fabric of our City; from stories of Connie Mack Stadium, to the former Broad Street Station at City Hall, to spaces unknown beneath our feet and some in plain sight (Ben Franklin Bridge Anchorages). The night ended with Eleanor and John each providing inspirational speeches focusing on their passion for the engineering profession and the importance of mentoring and igniting the fire in our younger and aspiring engineers.
Yes it was Valentine's night, and I went stag, but the inspiration and stories I was able to bring back to my wife and family truly showed my LOVE for engineering and those that make in their mission to keep it in the forefront. Happy Delaware Valley Engineers Week!
Best,
Angelo J. Waters, PE, LEED® AP
President, ASCE Philadelphia ASCE Section
ajwaters@urbanengineers.com | 215-284-3161