Thank You to Our Sponsors:
NEW ANNOUNCEMENTS
PARC Category of the Month: Wastewater
Pennsylvania retains the unfortunate title as the state with the most combined sewer overflows, which threaten the health of our public.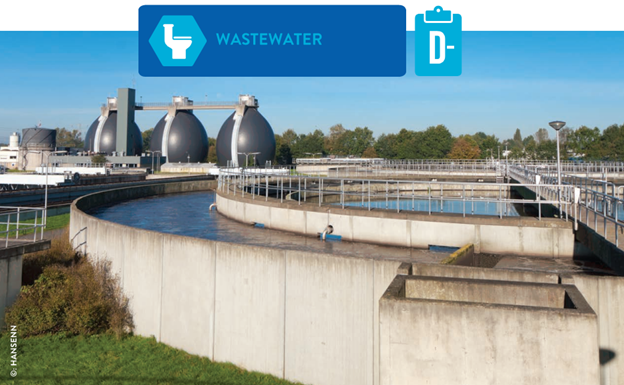 Aging wastewater management systems discharge billions of gallons of raw sewage into Pennsylvania's surface waters each year. The average age of most sewer systems is approaching 70 years with many having pipes over 100 years old. Over 1.6 million homes in PA are served by on-lot systems with failure rates of nearly 20%. Half of the State's Sewage Facilities Plans are over 20 years old. It is estimated that the Commonwealth has a funding gap of $8.4 billion over the next 10 years to repair existing systems, upgrade existing systems to meet regulatory requirements, control Combined Sewer Overflows, address Sanitary Sewer Overflows, and construct new or expand existing systems and treatment facilities to meet increasing demands. Available funding over that time is estimated to be $900 million, approximately 10% of the required annual investment.
Read more Here, and don't forget to use this link to tell your elected officials about the Report.
2018 Report Card for Pennsylvania's Infrastructure Has Been Unveiled!
The eighteen categories of infrastructure earned an overall grade of "C-". You can learn more, and read the full report, by visiting http://www.pareportcard.org/.
Government and Policy Update
Starting this month, ASCE Philadelphia will be keeping all of us updated on Government and Policy issues that impact us, our professions, our projects, and our communities.
This month, ASCE is following the budget debate in Harrisburg, which as usual is contentious. For our full write-up by Spencer Finch, please visit our New Government and Policy Update Page!
Once you catch up on the happenings in Harrisburg, PLEASE contact your elected officials and let them know your opinion. It is as easy as one click and one email away: Contact your elected official.
If you would like more information, or would like help writing your message, please contact ASCE Philadelphia's Government Affairs Team: Ann Tomalavage, Bob Wirght, or Spencer Finch.
Centennial Book!
Haven't received your copy of the ASCE Philadelphia Section's Centennial Book yet? Don't miss out on your chance to order while supplies last. Preview pages from this book, as well as order the book by visiting our Centennial Book page!
New Check-In Procedure
ASCE Philadelphia Section will be conducting a new Check-In procedure at our upcoming dinner meeting. We will now have a express line for people that paid in advance (electronically via PayPal). All other payment types (Check or Pay at Door) will continue to check-in similar to the process in the past. Name tags for all attendees will be found in the dining area and not at the Check-in table. Less time outside to check-in equals more time to network inside. So please take advantage of our electronic payment system.
To implement this new procedure, it is prudent to bring your printed tickets with you. If you have not printed out ticket(s) for you and/or your guest, click on "View and print my ticket(s)" in your confirmation e-mail. If you have trouble downloading and printing your tickets, please contact Kazi M. Hassan at kazihassan@pennoni.com prior to the event.
For this event, we will not be accepting any ticket(s) on mobile devices, so please print out a hard copy of the ticket.
Thanks to Our Section Sponsors - Starting Our 27th Season!
When we first rolled out our sponsorship program at the start of the 1991-92 season, a total of nine "pioneer" firms participated:
Lippincott Engineering Associates
National Timber Piling Council
Pickering Corts & Summerson, Inc.
J. Richard Weggel, PhD, PE
Some of these sound familiar, some are no longer. This season, we will enter our 27th year of the Section Sponsorship program. We ended last season with 14 firms participating as Section Sponsors and, thus far, 11 companies will be participating in 2017-18. We extend our special and collective THANKS to each sponsor for their financial commitment and support.
As a sponsor, your business card will appear in each edition of THE NEWS from October through May. Sponsor logos are displayed in a special Sponsors section of our website. Additionally, we provide direct links to sponsors' own websites so prospective employees can review all available and up-to-date positions. We also offer sponsors the opportunity to have a "spotlight" article in an edition of THE NEWS.
If you would like to join, renew or come back after a few years away, we look forward to bringing you into the Section Sponsor fold. All this could be yours for a mere $300 for the season. The October edition of THE NEWS will feature the cards of all sponsors who commit by September 18.
Please contact Bob Wright at newseditor@asce-philly.org for more details.
Notice: Philadelphia Section New Mailing Address
This summer the Engineers' Club closed its office and will be using its own Post Office Box, which will not be available to other societies as it has in the past. We thank the Club for its assistance with this over the years. Accordingly, Urban Engineers has generously offered to be our "mail drop" for the foreseeable future.
We would suggest that you continue to reach us through our website (www.asce-philly.org) and our e-mail address, info@asce-philly.org, as you need. If you must send us hard copy (non-financial) items, please direct them as follows:
ASCE Philadelphia Section
c/o Urban Engineers, Inc.
530 Walnut Street
Philadelphia, PA 19106
Beginning this season, if you're paying by check to attend Section dinner meetings, please include 1) a copy of receipt generated when registering for the event with your check 2) the event name in the check's memo. Checks can be mailed to:
Jen Reigle
Pennoni Associates
1900 Market Street
Suite 300
Philadelphia, PA 19103
As a reminder, if you opt to reserve for a Section meeting or event through our website, and would prefer to pay by check, you can certainly bring your check to the meeting and pay at the door. There will be no "at the door" penalty for reservations made by the deadline in this instance.
Special Offer on ASCE webinars for Philadelphia Section Members

Did you know that as a Philadelphia Section member you get a discount on ASCE National Webinars? Plus some of the registration fee comes back to help fund other Section activities!
Live Webinars: http://mylearning.asce.org/diweb/catalog/t/2125/c/79
ASCE's live webinars provide cost-effective training for large and small groups. Use Promo Code WEBPHISEC to secure your preferred rate.
On-Demand Webinars: http://mylearning.asce.org/diweb/catalog/t/2135/c/79
ASCE's on-demand webinars provide real-world knowledge and convenient delivery to fit your demanding schedule. Use Promo Code WEBPHISEC to secure your preferred rate.
Local News Story Features ASCE's Report Card for Pennsylvania's Infrastructure
In June of 2014, the Philadelphia Section, along with the other three Pennsylvania Sections, simultaneously released the 2014 Report Card for Pennsylvania's Infrastructure across the state. Immediately after its release, the Report Card garnered a lot of publicity in the newspapers and on local television news reports. Even more recently, in November of 2014, the report card prepared at the national level received a lot of attention by way of a story that aired on CBS 60 minutes. Shortly after that story aired, the Philadelphia Section was contacted by a local reporter to do a story that discusses the infrastructure needs of Pennsylvania. Having recently completed the PA Report Card, the Philadelphia Section was able to work with NBC Philadelphia to provide some technical expertise related to infrastructure.
Here is a video that NBC Philadelphia ran on February 12, 2015 that looks at the issues surrounding Pennsylvania's structurally deficient bridges. To read the full article, visit NBC's website by clicking here: Bad Bridges Slow Response Time for Firefighters.
UPCOMING EVENTS
Visit our EVENTS PAGE for all upcoming events.
---
Our Partners
Announcements
President's Message - January 2019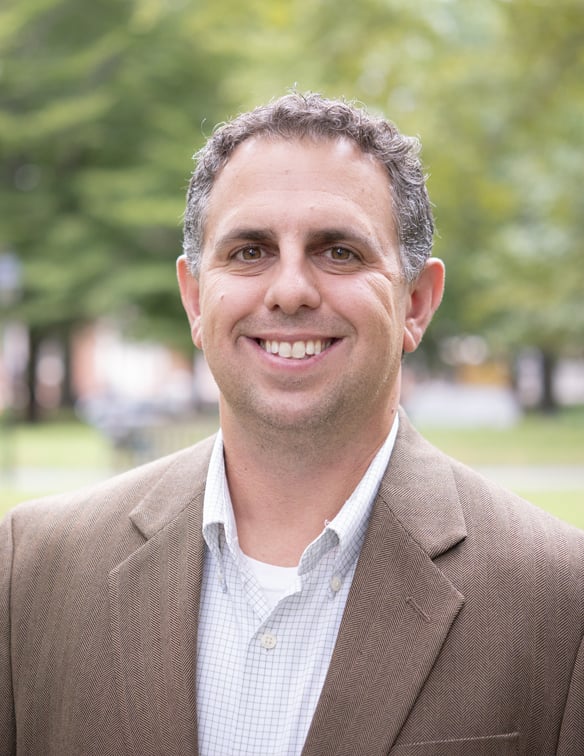 PRESIDENT'S MESSAGE
The holiday season and the New Year is upon us and I would like to take this opportunity to reflect and give thanks to those that make our Philadelphia Section a model of success throughout the ASCE national and international community. Just over a month ago I had the honor and privilege to be part of committee that documented and memorialized our Section's efforts over the prior 12 months. The end result was a nomination to ASCE National for the 2018 Outstanding Section Award. We expect to hear back from National in January 2019. Below are just a few of the amazing programs, activities, and events that your Philadelphia Section put forth in 2018.
Published and released the 2018 PA Report Card on Infrastructure in cooperation with our Pittsburgh, Central PA, and Lehigh Valley sister Sections.
Held over 50 technical meetings, seminars, and panel discussions, which were organized and hosted by the Section Board, Young Member Forum (YMF), Technical Groups/Institutions, and partner organizations.
Provided over $5,000 in scholarships and awards to our local students and Section members
Mentored hundreds of students through the YMF K-12 outreach program.
Engaged all the colleges and universities in our area that have ASCE student chapters
Organized several social and networking events including the YMF Winter Social, Section Spring Social, Bowling Night, Phillies Game, and Student Nights.
Served our community through the YMF Adopt-A-Highway Clean-up Program, CanStruction Food Donation, ASCE Civil Engineering Landmark Evaluation, and CivE Club participation.
Communicated to our valued members through over 2 dozen email blasts, 10 newsletters, website updates, and countless social media blasts.
Maintained focus on diversity and inclusion within our Section. As a Section, we try to ensure that no one sector dominates the board. For example, we have a mix of private vs public, and a range of disciplines represented (transportation, public works, traffic, soils, structural, environmental, etc.). The current Section board consist of 8 men and 4 women; the current YMF board consist of 12 men and 9 women.
These are just a fraction of the many initiatives and programs our Section was responsible for in 2018 and each and every one of these has a common denominator…..a dedicated, passionate, and truly amazing group of volunteers that make it their mission to provide the most outstanding Section to our equally outstanding members.
I wish everyone the happiest and healthiest holiday season and look forward to continuing the successes of 2018 into the New Year!
Best,
Angelo J. Waters, PE, LEED® AP
President, ASCE Philadelphia ASCE Section
ajwaters@urbanengineers.com | 215-284-3161