Thank You to Our Sponsors:
NEW ANNOUNCEMENTS
2018 PA Infrastructure Report Card Category of the Month: Aviation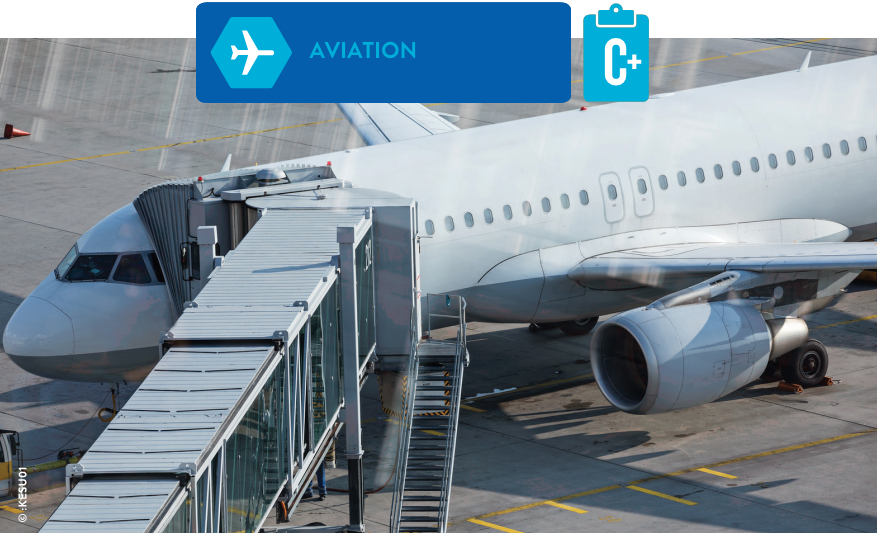 Continued Investment in Aviation Infrastructure Key for PA Economy
Airports in Pennsylvania are a critical element of the overall transportation network in the region. Generating over $10 billion in annual payroll and over $28 billion in output, aviation serves as a key economic generator, crucial to maintaining Pennsylvania's global competitiveness, and a safety and security asset for its citizens. With a good history of funding, Pennsylvania is developing a modern and safe aviation network, and multi-billion dollar investments are underway in Philadelphia and Pittsburgh that will benefit 90% of enplaned passengers in the state. Both challenges and opportunities remain, particularly with resiliency improvements, the need for consistent funding, and opportunities to develop both hangar and air cargo facility capacity to support growth and a changing economy.
2018 Report Card for Pennsylvania's Infrastructure Has Been Unveiled!
The eighteen categories of infrastructure earned an overall grade of "C-". You can learn more, and read the full report, by visiting http://www.pareportcard.org/.
Delaware Valley's 2020 Young Engineer of the Year - Jesse T. Gormley, PE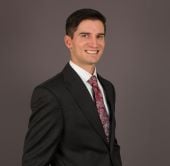 January 2020 - Congratulations to ASCE YMF President, Jesse Gormley! He was elected Delaware Valley Young Engineer of the Year for 2020!
For more information about Jesse, click here.
Jesse will be recognized at the ASCE Philadelphia Networking Happy Hour and the Delaware Valley Engineers Week Kick-Off and Awards Banquet.
Delco's 2020 Engineer of the Year - Carol Martsolf, PE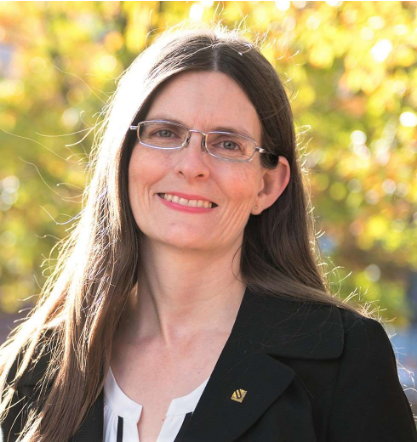 January 2020 - The Delco Chapter of the Pennsylvania Society of Professional Engineers (PSPE) is pleased to announce Carol Martsolf as the 2020 Engineer of the Year. The award is given each year to a candidate who resides or is employed in Delaware County or Southern Chester County, and is evaluated against a rigorous criteria including professional achievement and contributions to community.
For more information about Carol, please click here.
Carol will be recognized during the nation's celebration of Engineers Week at a banquet on Feb 20, 2020 at the Concordville Inn, (780 Baltimore Pike, Glen Mills, Pa).
For Reservations contact Mike Ciocco at 610-532-2884, mjcengr@verizon.net, or register on line at https://www.delcopspe.org/ 
Government and Policy Update
Updated January 2020, please visit our Government and Policy Update Page for the latest government policy updates!
Once you catch up on the happenings in Harrisburg, PLEASE contact your elected officials and let them know your opinion. It is as easy as one click and one email away: Contact your elected official.
If you would like more information, or would like help writing your message, please contact ASCE Philadelphia's Government Affairs Team: Ann Tomalavage, Bob Wirght, or Spencer Finch.
Eastern Regional Younger Member Council (ERYMC) 2020
January 2020 - As you may know, the Philadelphia YMF is hosting the 2020 MRLC from January 31st - February 1st at the Philadelphia 201 Hotel. We're looking to build some excitement throughout Region 2 via social media so we're asking that if your Section has a Facebook account, please like the ERMYC 2020 Page and/or share the "sneak peek" video. There are ERYMC 2020 Twitter and Instagram accounts set up as well.
Leaders Call for Federal Infrastructure Investment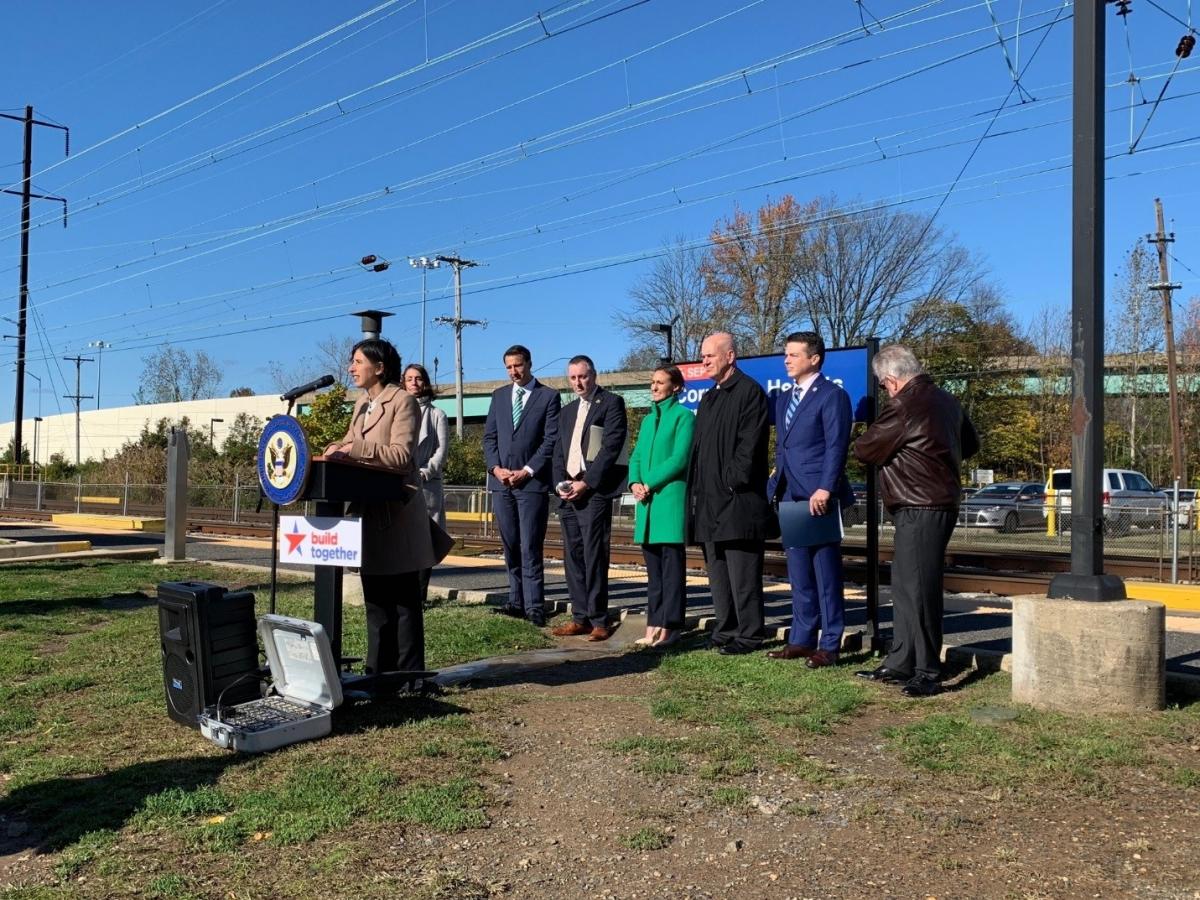 November 2019 - On November 1, Section Past President and PA Report Card Co-Chair Cathy Farrell was invited to a press event with local dignitaries and public officials to highlight the need for passage of a comprehensive federal infrastructure package. This bipartisan call for increased funding that will support union jobs, strengthening of the middle class, and continued environmental health and safety, was conducted at the Cornwells Heights SEPTA Regional Rail station in Bensalem, abutting I-95 and the nearby Delaware River.
Among the speakers at this event were Congressmen Brian Fitzpatrick and Brendan Boyle, former Congressman Ryan Costello, SEPTA General Manager (and Section Member) Jeffrey Knueppel, and community leaders. In addition to lifting up the need for federal mass transit investments, speakers discussed the necessity of improving local drinking water systems and wastewater treatment, bolstering high-speed rail, modernizing schools and the state's electrical grid, rebuilding roads and bridges, investing in local airports and ports, and increasing flood resilience.
In her remarks, Cathy noted, "Most of us take infrastructure for granted in our daily lives – the systems that deliver clean water to our taps, prevent our neighborhoods from flooding, provide essential mobility and process our trash once it's picked up from the curb. Infrastructure moves our economy – when the power goes out, we're not working, when the roads are congested people aren't earning or shopping. As civil engineers, we urge an all-hands-on-deck approach that will involve state, local and federal governments to take action, to increase investment in infrastructure and to make it priority number one."
The press conference was hosted by Build Together as the first stop in its nationwide listening tour growing grassroots support for federal infrastructure investments by elevating local impacts across the country. The tour launches on the heels of new polling and focuses group findings, which show an overwhelming majority of swing-state voters support a robust federal infrastructure plan, including 91% of voters polled in Pennsylvania.
Centennial Book!
Haven't received your copy of the ASCE Philadelphia Section's Centennial Book yet? Don't miss out on your chance to order while supplies last. Preview pages from this book, as well as order the book by visiting our Centennial Book page!
Thanks to Our Section Sponsors - Starting Our 29th Season!
When we first rolled out our sponsorship program at the start of the 1991-92 season, a total of nine "pioneer" firms participated:
Lippincott Engineering Associates
National Timber Piling Council
Pickering Corts & Summerson, Inc.
J. Richard Weggel, PhD, PE
Some of these sound familiar, some are no longer. This season, we have begun our 29th year of the Section Sponsorship program. Thus far, 12 companies have committed to be participate for this season. We extend our special and collective THANKS to each sponsor for their financial commitment and support.
As a sponsor, your business card will appear in each edition of THE NEWS from October through May. Sponsor logos are displayed in a special Sponsors section of our website. Additionally, we provide direct links to sponsors' own websites so prospective employees can review all available and up-to-date positions. We also offer sponsors the opportunity to have a "spotlight" article in an edition of THE NEWS.
If you would like to join, renew or come back after a few years away, we look forward to bringing you into the Section Sponsor fold. All this could be yours for a mere $300 for the season.
Please contact Bob Wright at newseditor@asce-philly.org for more details.
Special Offer on ASCE webinars for Philadelphia Section Members

Did you know that as a Philadelphia Section member you get a discount on ASCE National Webinars? Plus some of the registration fee comes back to help fund other Section activities!
Live Webinars: http://mylearning.asce.org/diweb/catalog/t/2125/c/79
ASCE's live webinars provide cost-effective training for large and small groups. Use Promo Code WEBPHISEC to secure your preferred rate.
On-Demand Webinars: http://mylearning.asce.org/diweb/catalog/t/2135/c/79
ASCE's on-demand webinars provide real-world knowledge and convenient delivery to fit your demanding schedule. Use Promo Code WEBPHISEC to secure your preferred rate.
UPCOMING EVENTS
Visit our EVENTS PAGE for all upcoming events.
---
Our Partners
Announcements
President's Message - February 2020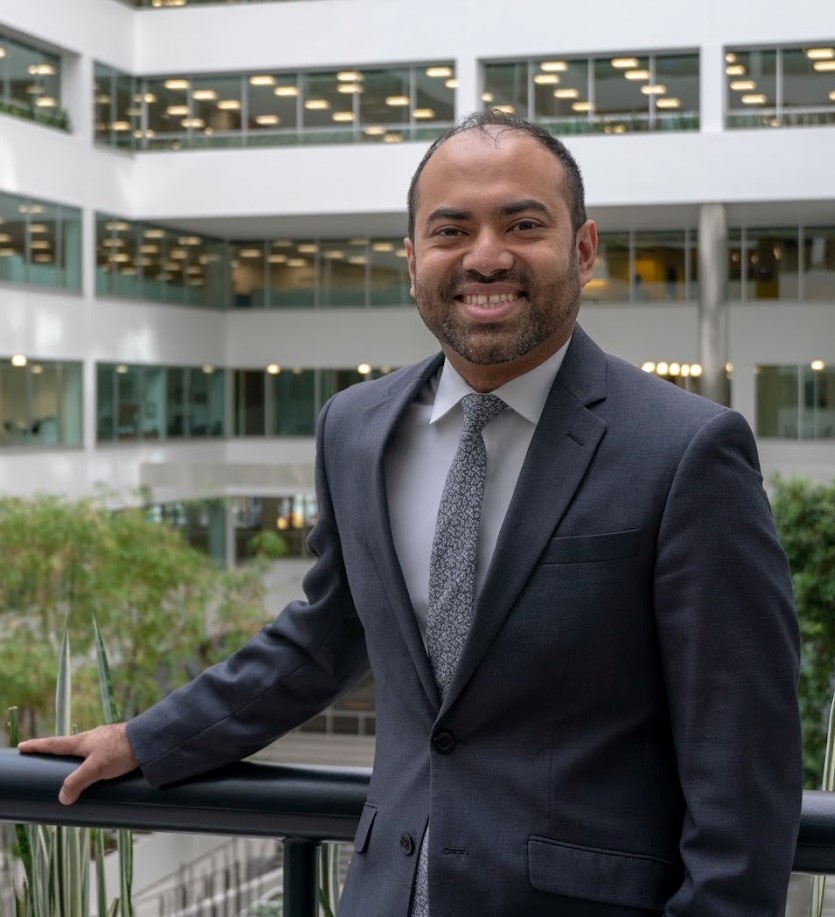 PRESIDENT'S MESSAGE
I would like to congratulate two of our own, Jesse Gormley and Carol Martsolf, on their recent accomplishments.
Jesse Gormley was selected as the 2020 Delaware Valley Young Engineer of the Year by the Engineers Club of Philadelphia. As part of ASCE's Younger Members Forum (YMF), Jesse has held numerous leadership roles for more than 10 years. Several years ago, I spent time with Jesse on the YMF board where he served as the Community Service chair. During that time, I recognized Jesse's passion for the community. Back then, the YMF board struggled to host one or two service events per year and Jesse successfully completed four service events. Even more than the dedication into his role as the Community Service Chair, it was evident he truly cares about giving back to the community. Jesse currently serves as the YMF President and he is implementing numerous changes to help improve the entire board and operation. At Pennoni and outside of work, Jesse continues to lead by example and develop the next generation of engineers.
Carol Martsolf was selected as the 2020 Engineer of the Year by Delco Chapter of the Pennsylvania Society of Professional Engineers (PSPE). A past president of ASCE Philadelphia Section, Carol currently serves as the Region 2 Governor of ASCE. At a national level, Carol is leading the effort for ASCE's Members of Society Advancing Inclusion Council (MOSAIC). For her day job, Carol is the Director of Urban Engineers' Training Institute. Whether with her work at Urban or her many roles for ASCE, Carol continues to guide and support the engineers of today to be better at their jobs and daily life.
Join me in congratulating Jesse and Carol! Look out for upcoming events during Engineers Week 2020 where Jesse and Carol will be celebrated for their achievements.
We recently celebrated Martin Luther King Day and are about to embark on Black History Month in February. Dr. Martin Luther King Jr.'s vision of equal rights for everyone shaped the country we live in today. In line with his vision, ASCE's released their policy on Diversity & Inclusion to "support and encourage the equitable opportunity for all people to participate within the civil engineering profession without regard to gender or gender identity, race, national origin, ethnicity, religion, age, sexual orientation, disability, political affiliation, or family, marital, or economic status." ASCE Philadelphia, along with the YMF, will be hosting events in the future specific to Diversity & Inclusion. If you would like to get involved and help us with our Diversity & Inclusion effort, feel free to reach out to me.
"We may have all on different ships, but we're in the same boat now."
~Martin Luther King, Jr.
Kazi M. Hassan, PE
President, ASCE Philadelphia Section
215-254-7720