Thank You to Our Sponsors:
NEW ANNOUNCEMENTS
Government and Policy Update
Starting this month, ASCE Philadelphia will be keeping all of us updated on Government and Policy issues that impact us, our professions, our projects, and our communities.
This month, ASCE is following the budget debate in Harrisburg, which as usual is contentious. For our full write-up by Spencer Finch, please visit our New Government and Policy Update Page!
Once you catch up on the happenings in Harrisburg, PLEASE contact your elected officials and let them know your opinion. It is as easy as one click and one email away: Contact your elected official.
If you would like more information, or would like help writing your message, please contact ASCE Philadelphia's Government Affairs Team: Ann Tomalavage, Bob Wirght, or Spencer Finch.
New Check-In Procedure
ASCE Philadelphia Section will be conducting a new Check-In procedure at our upcoming dinner meeting. We will now have a express line for people that paid in advance (electronically via PayPal). All other payment types (Check or Pay at Door) will continue to check-in similar to the process in the past. Name tags for all attendees will be found in the dining area and not at the Check-in table. Less time outside to check-in equals more time to network inside. So please take advantage of our electronic payment system.
To implement this new procedure, it is prudent to bring your printed tickets with you. If you have not printed out ticket(s) for you and/or your guest, click on "View and print my ticket(s)" in your confirmation e-mail. If you have trouble downloading and printing your tickets, please contact Kazi M. Hassan at kazihassan@pennoni.com prior to the event.
For this event, we will not be accepting any ticket(s) on mobile devices, so please print out a hard copy of the ticket.
Thanks to Our Section Sponsors - Starting Our 27th Season!
When we first rolled out our sponsorship program at the start of the 1991-92 season, a total of nine "pioneer" firms participated:
Lippincott Engineering Associates
National Timber Piling Council
Pickering Corts & Summerson, Inc.
J. Richard Weggel, PhD, PE
Some of these sound familiar, some are no longer. This season, we will enter our 27th year of the Section Sponsorship program. We ended last season with 14 firms participating as Section Sponsors and, thus far, 11 companies will be participating in 2017-18. We extend our special and collective THANKS to each sponsor for their financial commitment and support.
As a sponsor, your business card will appear in each edition of THE NEWS from October through May. Sponsor logos are displayed in a special Sponsors section of our website. Additionally, we provide direct links to sponsors' own websites so prospective employees can review all available and up-to-date positions. We also offer sponsors the opportunity to have a "spotlight" article in an edition of THE NEWS.
If you would like to join, renew or come back after a few years away, we look forward to bringing you into the Section Sponsor fold. All this could be yours for a mere $300 for the season. The October edition of THE NEWS will feature the cards of all sponsors who commit by September 18.
Please contact Bob Wright at newseditor@asce-philly.org for more details.
Centennial Books Have Arrived!
The books have arrived! Books will be sold at the upcoming Spring Social and can be ordered (and shipped) via this link:
Order your copy of the ASCE Philadelphia Centennial Book here!
Orders will be processed monthly.
Notice: Philadelphia Section New Mailing Address
This summer the Engineers' Club closed its office and will be using its own Post Office Box, which will not be available to other societies as it has in the past. We thank the Club for its assistance with this over the years. Accordingly, Urban Engineers has generously offered to be our "mail drop" for the foreseeable future.
We would suggest that you continue to reach us through our website (www.asce-philly.org) and our e-mail address, info@asce-philly.org, as you need. If you must send us hard copy (non-financial) items, please direct them as follows:
ASCE Philadelphia Section
c/o Urban Engineers, Inc.
530 Walnut Street
Philadelphia, PA 19106
Beginning this season, if you're paying by check to attend Section dinner meetings, please include 1) a copy of receipt generated when registering for the event with your check 2) the event name in the check's memo. Checks can be mailed to:
Jen Reigle
Pennoni Associates
1900 Market Street
Suite 300
Philadelphia, PA 19103
As a reminder, if you opt to reserve for a Section meeting or event through our website, and would prefer to pay by check, you can certainly bring your check to the meeting and pay at the door. There will be no "at the door" penalty for reservations made by the deadline in this instance.
Special Offer on ASCE webinars for Philadelphia Section Members

Did you know that as a Philadelphia Section member you get a discount on ASCE National Webinars? Plus some of the registration fee comes back to help fund other Section activities!
Live Webinars: http://mylearning.asce.org/diweb/catalog/t/2125/c/79
ASCE's live webinars provide cost-effective training for large and small groups. Use Promo Code WEBPHISEC to secure your preferred rate.
On-Demand Webinars: http://mylearning.asce.org/diweb/catalog/t/2135/c/79
ASCE's on-demand webinars provide real-world knowledge and convenient delivery to fit your demanding schedule. Use Promo Code WEBPHISEC to secure your preferred rate.
Local News Story Features ASCE's Report Card for Pennsylvania's Infrastructure
In June of 2014, the Philadelphia Section, along with the other three Pennsylvania Sections, simultaneously released the 2014 Report Card for Pennsylvania's Infrastructure across the state. Immediately after its release, the Report Card garnered a lot of publicity in the newspapers and on local television news reports. Even more recently, in November of 2014, the report card prepared at the national level received a lot of attention by way of a story that aired on CBS 60 minutes. Shortly after that story aired, the Philadelphia Section was contacted by a local reporter to do a story that discusses the infrastructure needs of Pennsylvania. Having recently completed the PA Report Card, the Philadelphia Section was able to work with NBC Philadelphia to provide some technical expertise related to infrastructure.
Here is a video that NBC Philadelphia ran on February 12, 2015 that looks at the issues surrounding Pennsylvania's structurally deficient bridges. To read the full article, visit NBC's website by clicking here: Bad Bridges Slow Response Time for Firefighters.
UPCOMING EVENTS
Visit our EVENTS PAGE for all upcoming events.
---
Our Partners
Announcements
President's Message - January 2018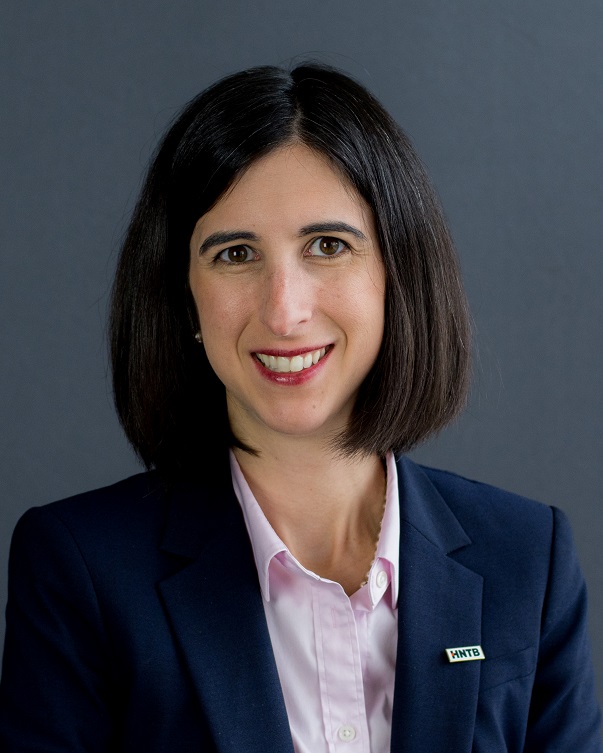 PRESIDENT'S MESSAGE

Dear Section Members,
I hope everyone is having a good start to 2018. ASCE had a good start to the year with a sellout crowd of 220 people for our joint meeting with the American Society of Highway Engineers for the presentation of the Scudder Falls Bridge replacement project. I especially appreciated Roy Little's and Kevin Skeels' use of construction photos to help educate us on the construction techniques of this exciting project. I also would like to extend a big 'Thank you' to Jack Mitchell and the ASHE board for hosting this meeting and working through the logistics for accommodating a crow of this size.
Also in January, my alma matter, Villanova University, teamed up with Schnabel Engineering to host a special screening of ASCE's 'Dream Big' movie in King of Prussia. I was overjoyed to share this movie with my six-year-old son. Not only did he get to see how civil engineers enhance the human experience, but he saw civil engineers having fun using their imagination to solve problems. Of the 300 people in attendance, I was inspired to see two girl scout troops and that most attendees were not engineers.
In February, we will be sending Angelo Waters and Troy Illig to represent the Philadelphia Section at ASCE's Regions 1, 2, 4 and 5 Workshop for Section and Branch Leaders. It's a long title, but essentially, this is a leadership conference for board members from Sections along the entire east coast and it allows for our volunteers to learn from each other. Previous conference topics included: how to run a meeting, motivators of your peers, working across age differences, conflict resolution and many others. The opportunity to receive this leadership training is a perk of being a board member of ASCE. Speaking of which, if you're interested in serving on the 2018-19 Philadelphia Section board, please contact Troy Illig February 15th.
February also marks Engineers Week. Congratulations to Civil Engineer Alexa Harper for being named this year's Young Engineer of the Year. Alexa is a great role model to show that it is possible to find a balance among working as an engineer, volunteering with a professional society and having a family.
Government Relations Update – To help keep myself abreast of what is happening in government affairs, I signed up to be an ASCE Key Contact www.asce.org/keycontacts. As a 'key contact' I receive 'This Week in Washington' which is a weekly recap of infrastructure policy happenings at a national and state level. Through this I learned about the bipartisan BUILD act and the status of two presidential nominations to serve on Amtrak Board of Directors.
Sincerely,
Cathy Golata Farrell, PE
President, ASCE Philadelphia Section
cgfarrell@hntb.com 610-290-5108