---
President's Message
IT IS AN HONOR TO REPRESENT THE MEMBERS OF THE MOHAWK-HUDSON SECTION AS YOUR NEWL Y INSTALLED PRESIDENT. AS I AM PREPARING THIS FIRST PRESIDENT'S MESSAGE OF MY TENURE, I THOUGHT THAT IT WOUL D BE WISE TO GIVE A LITTLE INSIGHT TO THE SECTION INTO WHO YOUR PRESIDENT IS. TO QUOTE AUSTIN POWERS, ALLOW MYSELF TO INTRODUCE MYSELF. BY DAY, I AM THE REGIONAL MUNICIPAL DISCIPLINE LEADER FOR LABELLA ASSOCIATES, AND BY NIGHT, FATHER TO TWO TEENAGE BOYS WHO ARE AS DIFFERENT AS TWO BOYS COULD POSSIBLY BE. ON THE WEEKENDS, MY ENERGIES GO INTO THE RESTORATION AND UPKEEP OF MY HISTORIC 1906 HOME IN SCHENECTADY. I HAVE BEEN A MEMBER OF ASCE SINCE 1985, JOINING AS A STUDENT MEMBER AT RPI AND THEN CONTINUING INVOLVEMENT IN ASCE AS A STUDENT MEMBER AFTER TRANSFERRING TO THE UNIVERSITY OF NEW HAMPSHIRE, TO COMPLETE MY DEGREE IN CIVIL ENGINEERING. I HAVE BEEN A LICENSED PROFESSIONAL ENGINEER SINCE 1995 AND AM CURRENTLY LICENSED IN NINE STATES. ASCE HAS BEEN INSTRUMENTAL IN MY CAREER FOR BOTH TECHNICAL DEVELOPMENT AND PROFESSIONAL ACTIVITIES. FOR AL MOST TWENTY YEARS, I WAS ACTIVE IN THE NH SECTION, SERVING FIRST AS YOUNGER MEMBER CHAIR AND THEN FOR SEVEN YEARS ON THE BOARD OF DIRECTORS, INCLUDING A YEAR AS SECTION PRESIDENT. IT WAS DURING THAT TIME THAT I ALSO DEVELOPED A DEEP AFFINITY FOR THE HISTORY AND HERITAGE OF OUR PROFESSION. IN 2007, I MOVED BACK TO NEW YORK AND WAS ALSO NOMINATED FOR, AND ACCEPTED, A TERM ON THE ASCE NATIONAL HISTORY & HERITAGE COMMITTEE, ON WHICH I SERVED FOR ELEVEN YEARS.
AS A CIVIL ENGINEERING GENERALIST, MY CAREER HAS FOLL OWED THE MARKET TO SOME DEGREE, BOUNCING BETWEEN PUBLIC (MUNICIPAL) AND PRIVATE (LAND DEVELOPMENT) PROJECTS, AND SOMETIMES THE GREY AREA IN BETWEEN. BUT WHETHER WORKING ON A WASTEWATER TREATMENT PLANT, A MEDICAL OFFICE BUIL DING, A RAIL-TRAIL, A SEMICONDUCTOR FACILITY, A COMMUNITY SOLAR FARM, OR ANY OF THE THOUSAND PLUS OTHER PROJECTS IN MY THREE- AND ONE-HALF DECADE PORTFOLIO, IT IS ALWAYS WITH THE END-USER IN MIND.
IN OUR UNIVERSE, THE END-USER IS THE PUBLIC. THE ETYMOLOGY OF THE WORDS "CIVIL," "CIVIC," AND "CITY" ALL TRACE THEIR ROOTS TO LATIN- PERTAINING TO CITIZENS. REGARDLESS OF TECHNICAL DISCIPLINE, CLIENT SECTOR, OR GEOGRAPHIC MARKET, WE ARE A PEOPLE-SERVING PROFESSION. THAT IS WHAT TIES US ALL TOGETHER AS CIVIL ENGINEERS IN A CIVIL SOCIETY. MY DESIGN APPROACH, MY MANAGEMENT STYLE, AND MY LEADERSHIP VALUES ALL REFLECT THIS PHILOSOPHY AND WILL CONTINUE TO GUIDE ME THROUGH THE NEXT YEAR AS PRESIDENT OF THE MOHAWK-HUDSON SECTION.
A FEW OF THE EXCITING THINGS THAT ARE COMING UP FOR THE SECTION IN THE NEXT YEAR ARE A RETURN TO IN-PERSON TECHNICAL DINNER MEETINGS, THE REBIRTH OF THE CIVIL ENGINEERING PROGRAM AT UNION COLLEGE, AND THE 200TH SUMMER 2023 – ASCE MOHAWK HUDSON SECTION ANNIVERSARY CELEBRATION OF RENSSELAER POLYTECHNIC INSTITUTE- THE FIRST COLLEGE IN THE UNITED STATES TO AWARD A DEGREE IN CIVIL ENGINEERING. I AM LOOKING FORWARD TO THESE AND THE MANY OTHER ACTIVITIES THAT THE VERY ENTHUSIASTIC BOARD HAS PLANNED FOR 2023 -24. NOW THAT YOU KNOW A LITTL E ABOUT ME, I HOPE THAT AS MEMBERS, YOU WIL L TAKE ADVANTAGE OF WHAT THE SECTION BRINGS TO YOU.
-REUBEN HULL, PE, PMP, M. ASCE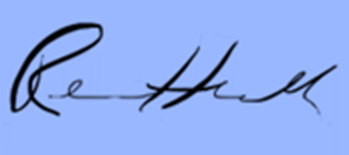 ---
Upcoming Events
ASCE National Convention | Anaheim, CA |  October 23rd-26th
*Social Event | O'Toole's Restaurant Backroom | November 10th
*Geosymposium | Virtual Event | November 18th
*Toys for Tots | Brown's Brewing | Early December
*Event details to follow
---
New York earned a "C" on it's Infrastructure Report Card.
Parks and solid waste were strong while roads, transit, and wastewater were most in need. Download the full report from ASCE here.
---
RPI ASCE Student Chapter Endowment
Tom Zimmie retired as a Professor of Geotechnical Engineering at Rensselaer Polytechnic Institute in 2020 after nearly 50 years and, for over 30 years, he was the mentor for our American Society of Civil Engineers (ASCE) Student Chapter, which was to celebrate its centenary in 2020. In honor of Tom and to mark the Chapter's 100th anniversary, we are seeking to endow the RPI ASCE Student Chapter with $100,000 and have created a webpage that you can use to donate or make a gift in support of this initiative. That link is here.
Thank you in advance for considering a donation toward this initiative!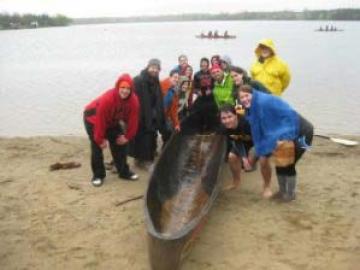 ---
ValleyCats Summer Outing
The Mohawk-Hudson Section had a great outing at the Tri-City Valley Cats baseball game on August 14th. Over 20 section members with their family and friends enjoyed the excellent weather and watched the Valley Cats have a commanding 8-0 win over the Empire State Greys. Those in attendance were also treated to a grand slam in the 4th inning and post-game fireworks! Fun was had by all at this annual event.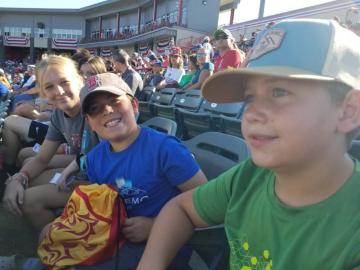 ---
Summer Golf Outing
A thank you to our golf outing scholarship fundraiser participants and sponsors. The event was more intimate this year, with a total of 23 participants. Even though the day was hot there was competition among the teams, and we all enjoyed good food and conversation.

Mark your calendars for July 14th 2023!
---
Board Positions Available!
Interested in becoming more involved in ASCE? We have several board positions and committee chair positions available! Send an email to [email protected] for more information.