---
President's Message
Thank you all for your continued dedication to the civil engineering profession and continued support of the ASCE Mohawk Hudson Section! The support, dedication and participation of each of you make the organization as great as it is.

After two years of service, Paul Byrd, P.E., M.ASCE has been enjoying his ASCE officer retirement and is now 1st Past Chair. Thank you for your leadership and we as a Section appreciate all the hard work you put in!

I am very excited to serve you all as the President of the ASCE Mohawk Hudson Section. This year, we have the important goal of getting back to "normal"! We have already gotten back to the annual golf event and Valley Cats outing. We will continue with further happy hour events, our very popular Toys for Tots event and also a return to our in person annual dinner. I hope for 2022 to be a successful and fulfilling year for the Section!

I look forward to seeing you at an event soon!

---
Upcoming Events
ASCE National Convention | Anaheim, CA |  October 23rd-26th
*Social Event | O'Toole's Restaurant Backroom | November 10th
*Geosymposium | Virtual Event | November 18th
*Toys for Tots | Brown's Brewing | Early December
*Event details to follow
---
New York earned a "C" on it's Infrastructure Report Card.
Parks and solid waste were strong while roads, transit, and wastewater were most in need. Download the full report from ASCE here.
---
RPI ASCE Student Chapter Endowment
Tom Zimmie retired as a Professor of Geotechnical Engineering at Rensselaer Polytechnic Institute in 2020 after nearly 50 years and, for over 30 years, he was the mentor for our American Society of Civil Engineers (ASCE) Student Chapter, which was to celebrate its centenary in 2020. In honor of Tom and to mark the Chapter's 100th anniversary, we are seeking to endow the RPI ASCE Student Chapter with $100,000 and have created a webpage that you can use to donate or make a gift in support of this initiative. That link is here.
Thank you in advance for considering a donation toward this initiative!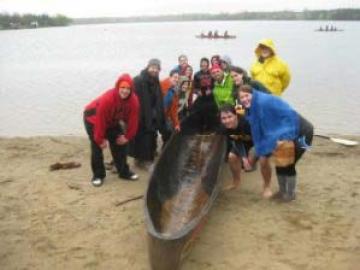 ---
ValleyCats Summer Outing
The Mohawk-Hudson Section had a great outing at the Tri-City Valley Cats baseball game on August 14th. Over 20 section members with their family and friends enjoyed the excellent weather and watched the Valley Cats have a commanding 8-0 win over the Empire State Greys. Those in attendance were also treated to a grand slam in the 4th inning and post-game fireworks! Fun was had by all at this annual event.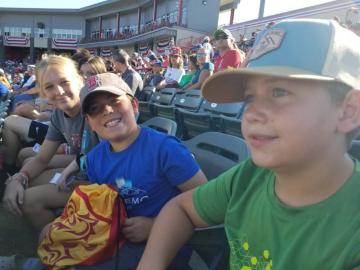 ---
Summer Golf Outing
A thank you to our golf outing scholarship fundraiser participants and sponsors. The event was more intimate this year, with a total of 23 participants. Even though the day was hot there was competition among the teams, and we all enjoyed good food and conversation.

Mark your calendars for July 14th 2023!
---
Board Positions Available!
Interested in becoming more involved in ASCE? We have several board positions and committee chair positions available! Send an email to [email protected] for more information.