Established in 1916, the ASCE Michigan Section is one of the largest and most active Sections maintaining over 2,500 members. There are 6 active Branches in Michigan including the Northwest, Western, Saginaw Valley, Southwest, Lansing/Jackson, and Southeast. Civil Engineers in Michigan are encouraged to join ASCE to develop leadership skills, enhance their knowledge of the latest technology and engineering practices, and to network with other civil engineering professionals.

Announcements
Infrastructure Report Card
The American Society of Civil Engineers unveiled their 2021 Report Card for America's Infrastructure on March 3. The nation earned a 'C-', up from the 2017's cumulative GPA of 'D+'.
For more information on the 2021 Report Card, please click here.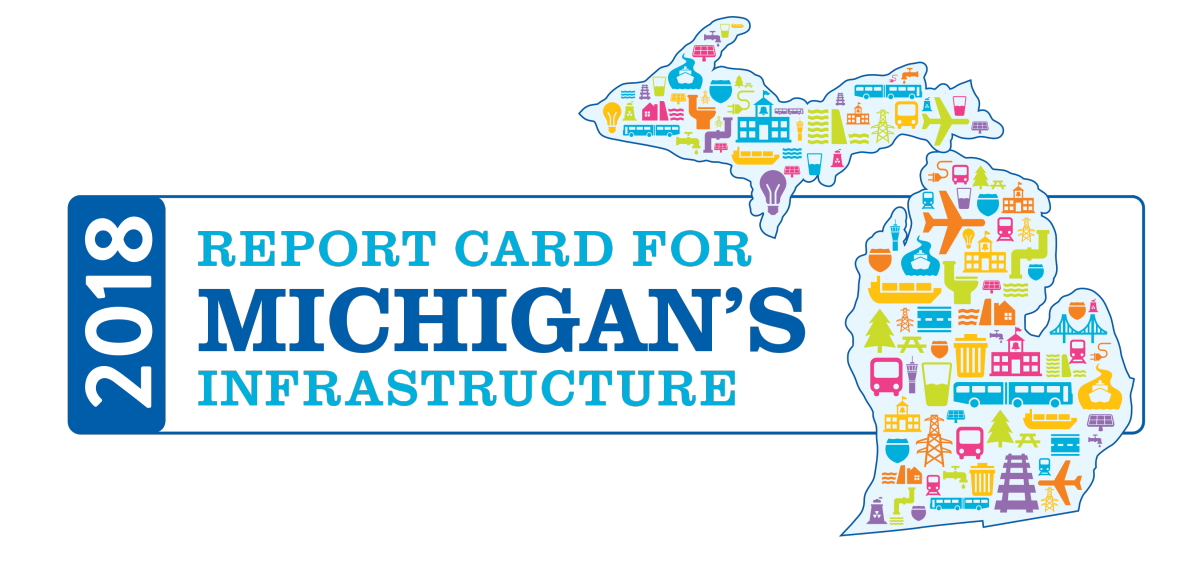 The 2018 Infrastructure Report Card for Michigan was released in March. Visit the Resources tab for additional details and links to access the report card.
Governor Whitmer Attends 2019 Michigan Infrastructure Conference
Governor Gretchen Whitmer addressed the audience at the 2019 Michigan Infrasture Conference on May 16 to share her plan on "Fixing the Damn Roads". ASCE Michigan Section President Christopher Owen, PE, presented the Governor with a framed limited edition Mackinac Bridge print.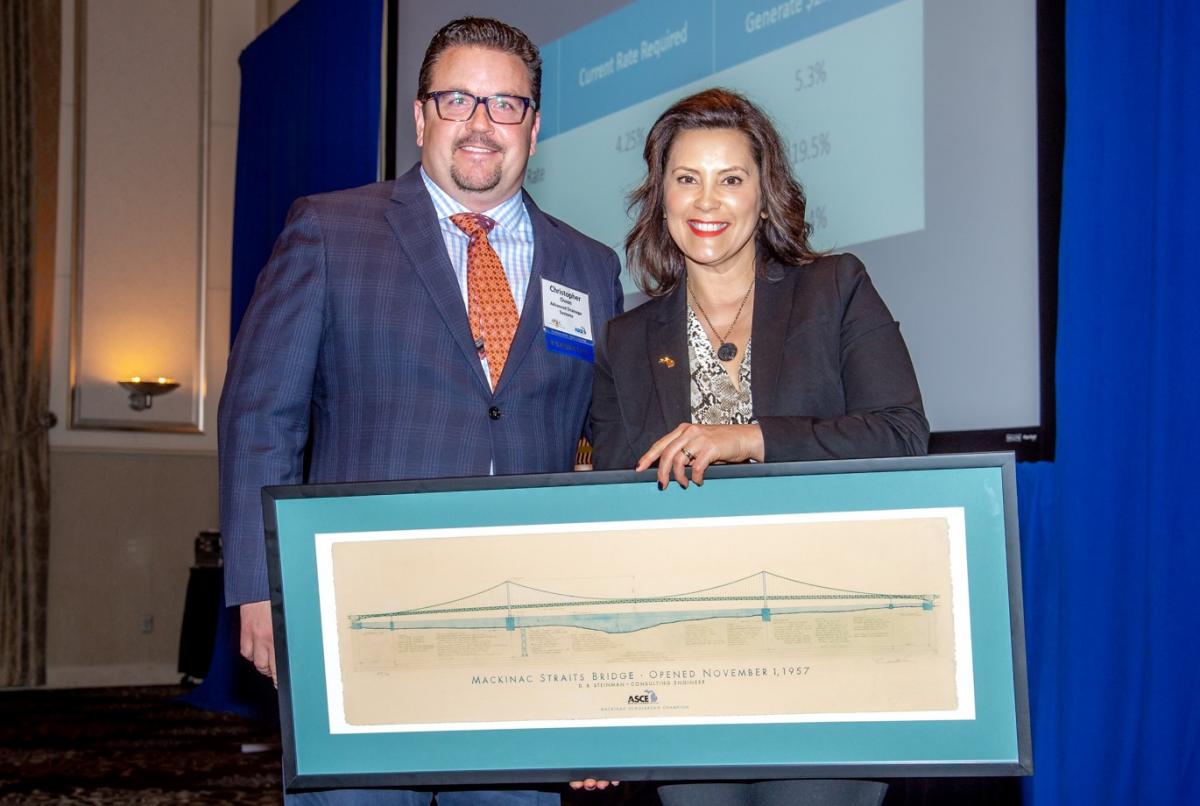 Michigan Infrastructure Conference - May 12 & 13, 2021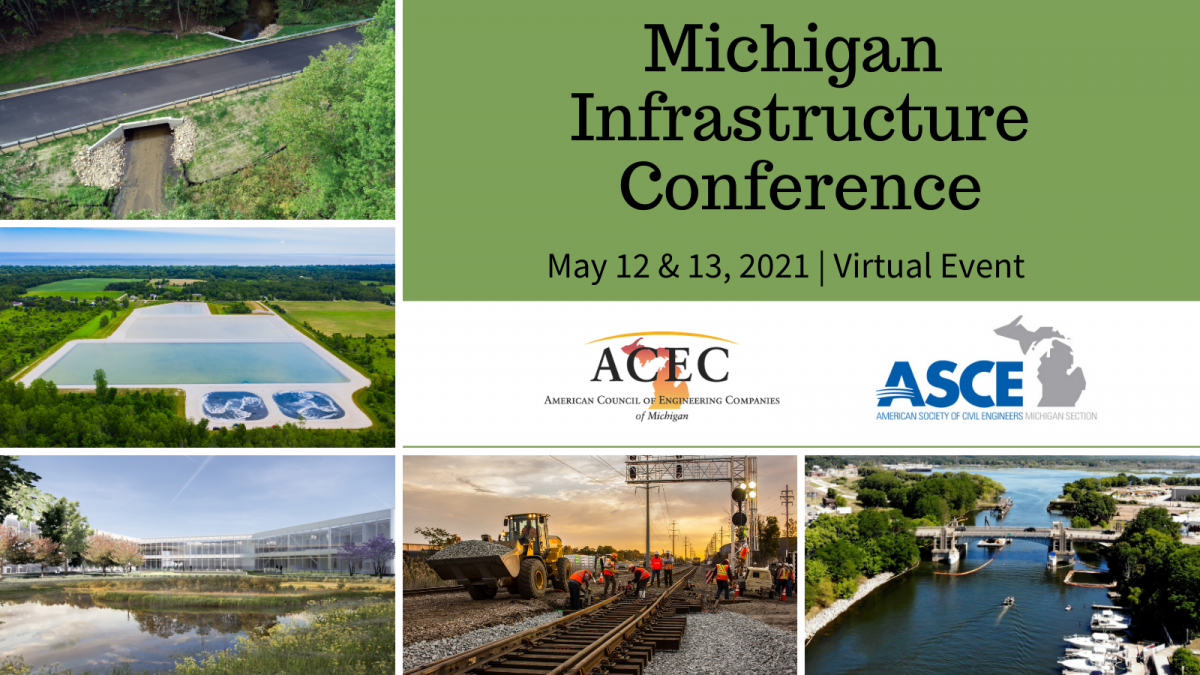 The Michigan Infrastructure Conference will be held virtually on Wednesday, May 12 and Thursday, May 13 (half day each). This growing event is hosted by ACEC/Michigan and the ASCE Michigan Section.
The Conference will have 12 unique breakout sessions, presentations from ACEC National President & CEO Linda Darr and ASCE National Executive Director Thomas Smith, a panel with representatives from EGLE, GLWA , MDOT and DTMB, along with a general session on Tactics for Building a Dynamic, Cohesive Team by Doug Cartland (CEU's available for all). Click Here for more information.