Established in 1916, the ASCE Michigan Section is one of the largest and most active Sections maintaining over 2,500 members. There are 6 active Branches in Michigan including the Northwest, Western, Saginaw Valley, Southwest, Lansing/Jackson, and Southeast. Civil Engineers in Michigan are encouraged to join ASCE to develop leadership skills, enhance their knowledge of the latest technology and engineering practices, and to network with other civil engineering professionals.

Announcements
Michigan Infrastructure Report Card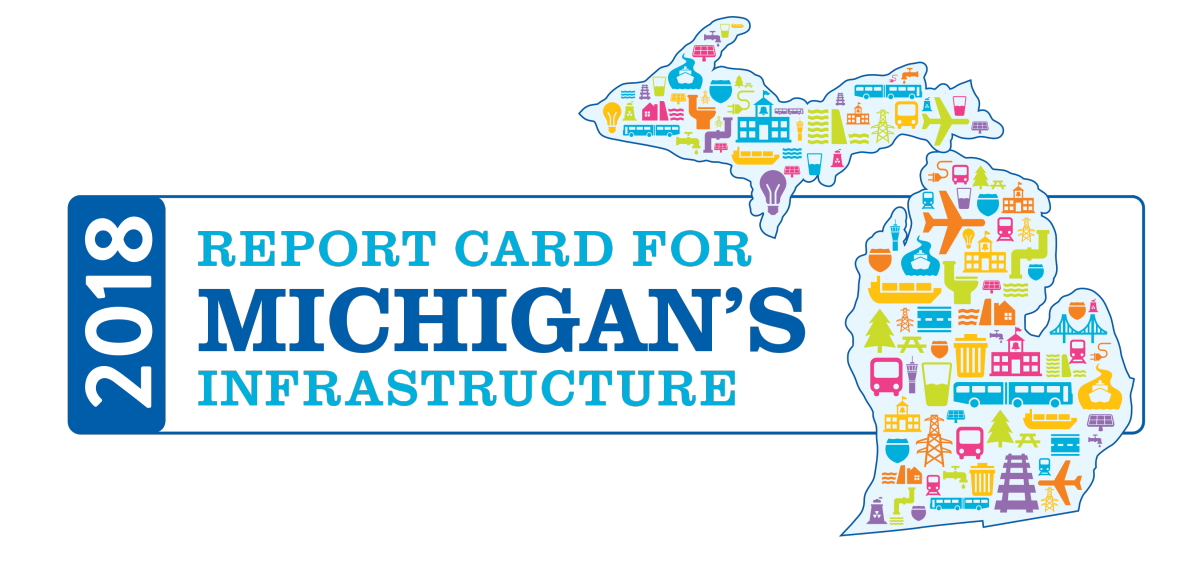 The 2018 Infrastructure Report Card for Michigan was released in March. Visit the Resources tab for additional details and links to access the report card.
Governor Whitmer Attends Michigan Infrastructure Conference
Governor Gretchen Whitmer addressed the audience at the 2019 Michigan Infrasture Conference on May 16. ASCE Michigan Section President Christopher Owen, PE, presented the Governor with a framed limited edition Mackinac Bridge print.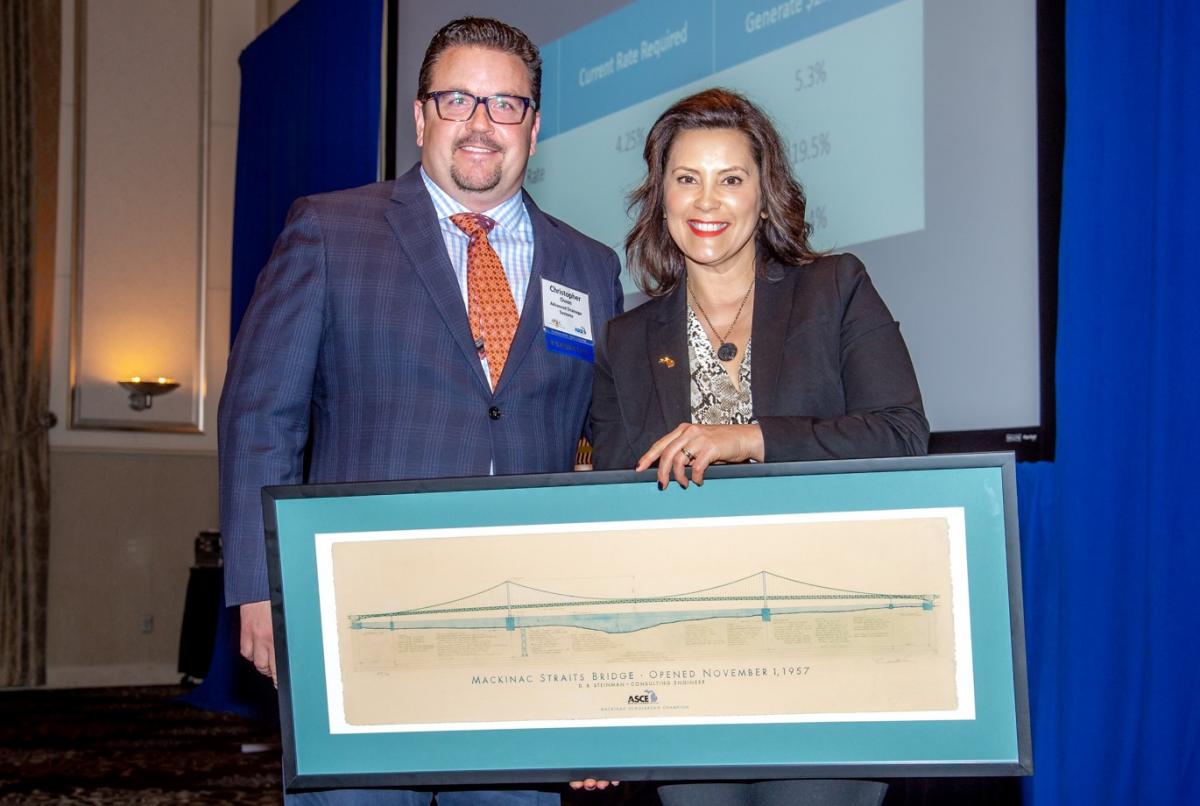 2020 Michigan Infrastructure Conference Virtual Breakout Sessions
We are excited to offer the scheduled Michigan Infrastructure Conference breakout sessions via Zoom webinar! They are scheduled on Wednesdays at 1:00 PM. Click on the session titles below for details and to register.
The cost for these webinars is $50 for the first attendee and $10 for each additional attendee from the same firm. Following registration, you will receive a confirmation email with a Zoom link and instructions to join the Webinar. This webinar is worth 1 CEU and you will receive a certificate.
It has been a difficult time for all of us due to the challenges brought on by the COVID-19 pandemic. Many day-to-day meetings and events have been cancelled due to the restrictions imposed by Governor Whitmer in order to protect the public health and reduce the spread of the COVID-19 virus.
The Michigan Infrastructure Conference planning team from ACEC & ASCE has been meeting virtually to digest new information and react accordingly. Based on the current situation, we have decided to cancel the conference planned for May 12, 2020 at the Radisson in Kalamazoo. We discussed the possibility of rescheduling the event in the fall, but the fall months are becoming very congested with postponed events, and budgets at the state, local and private level are becoming strained due to a stressed economy.
We plan to schedule the Michigan Infrastructure Conference for the spring of 2021 in Kalamazoo, and will release the date as soon as it's available. We will also work with the 2020 presenters with the goal of offering the presentations for this year as webinars in lieu of the in-person presentations.
Thank you to everyone for your patience and understanding. We look forward to the day when we can once again assemble as a group to network and share knowledge as we rebuild Michigan's infrastructure.