ASCE Michigan Branches are encouraged to submit nominations for individual and project awards. Award nominations are due by April 1 each year and winners will be announced at the annual Michigan Infrastructure Conference.
Please download the awards nomination form to obtain the details.
Scholarship information is available on the Resources page.

2017 Award Winners
Franklin D. Meyers Outstanding Civil Engineer of the Year Award
Jesse B. VanDeCreek, P.E.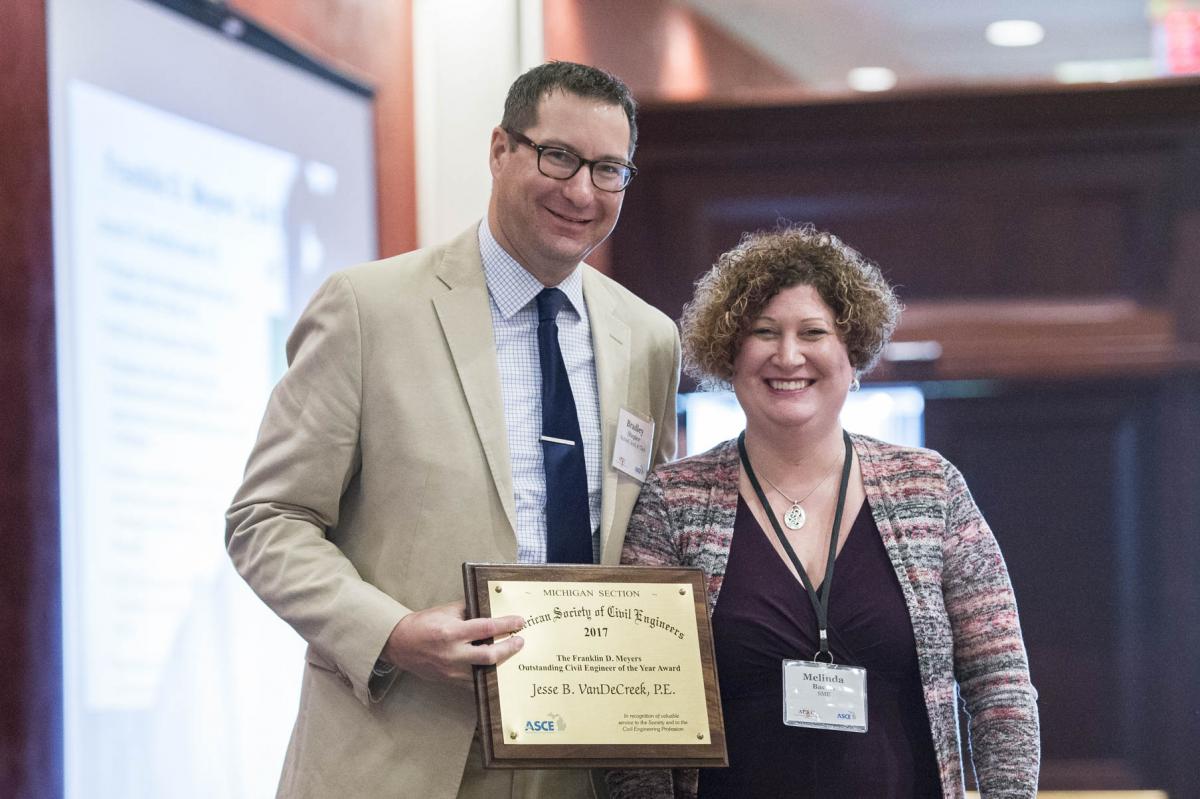 Edmund Friedman Young Engineer Award for Professional Achievement
Kevin L. Gritters, P.E.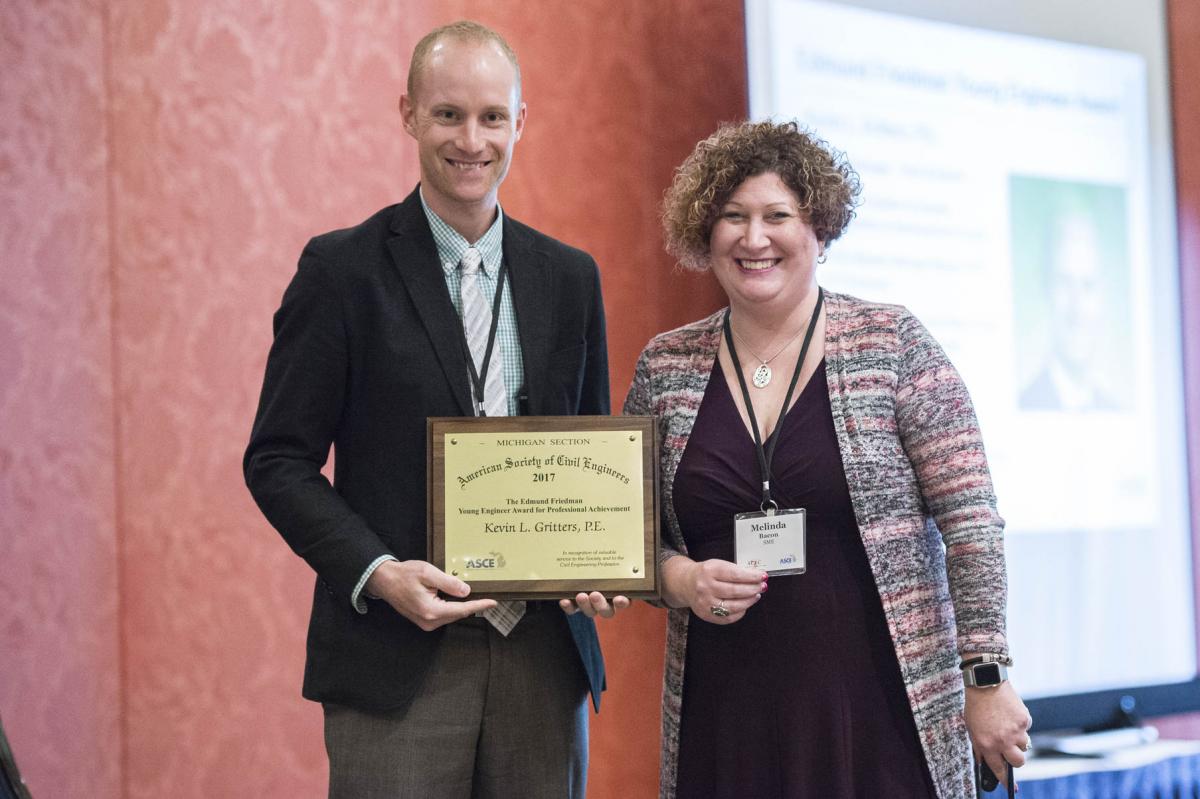 Outstanding Civil Engineering Achievement Award
Ann Arbor Wastewater Treatment Plant Facilities Renovation; Owner-City of Ann Arbor, Engineer-Arcadis of Michigan, LLC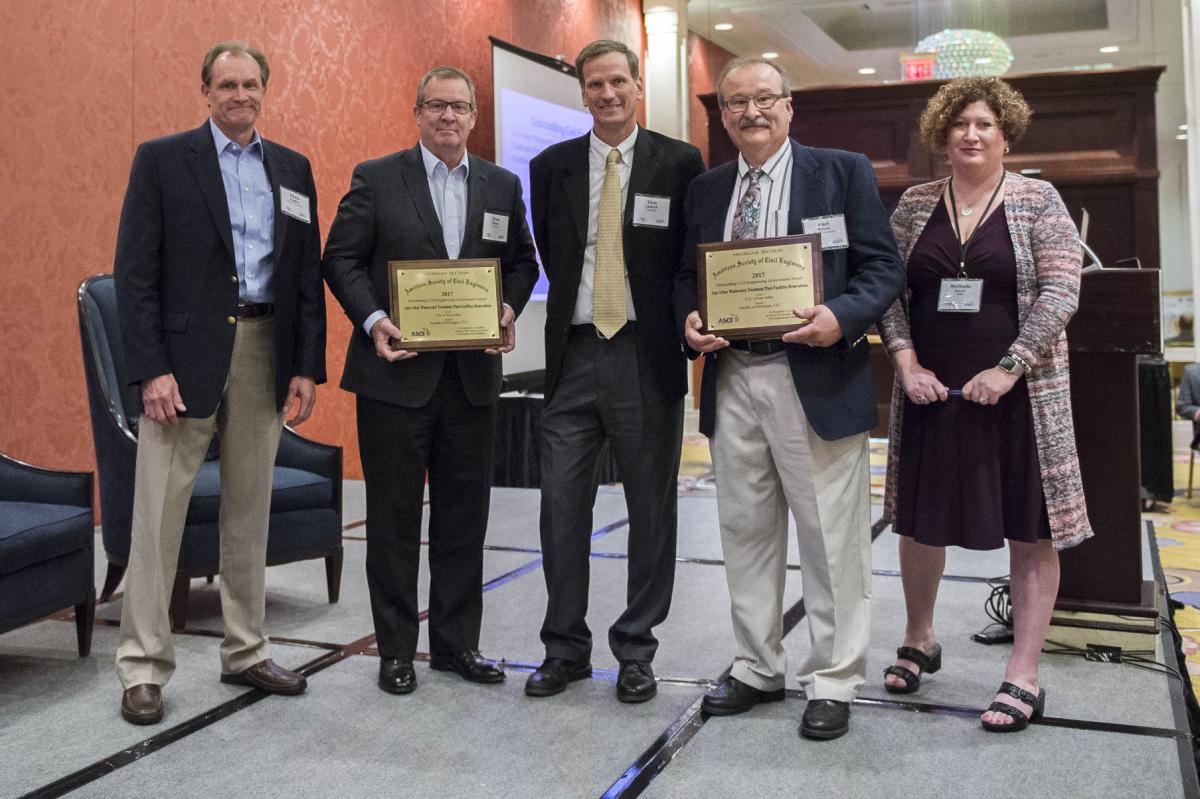 Outstanding Civil Engineering Achievement Certificate of Merit
Roosevelt Road Reconstruction and Groundwater Collection System; Owner-City of Roosevelt Park, Engineer-Prein & Newhof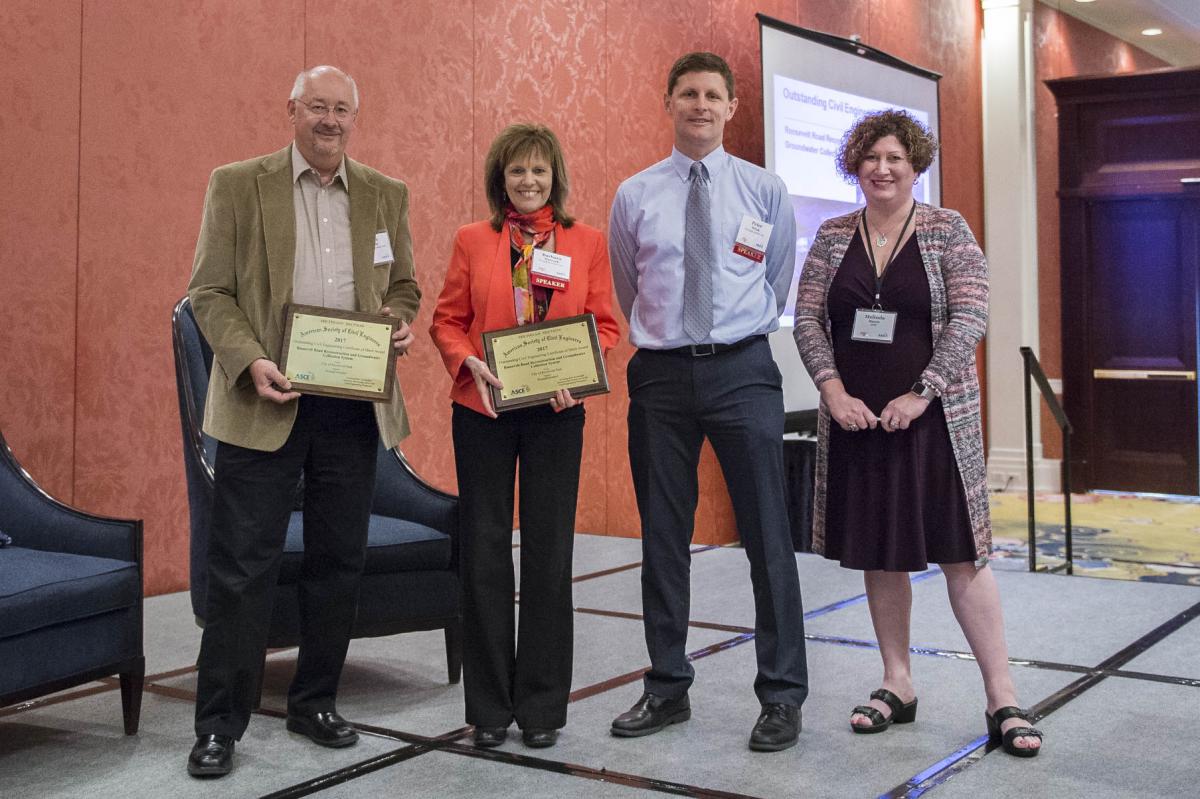 Quality of Life Award
Goldsworth Valley Enhancement Project; Owner-Western Michigan University, Engineers- Kieser & Associates, LLC, and O'Boyle, Cowell, Blalock & Associates, Inc.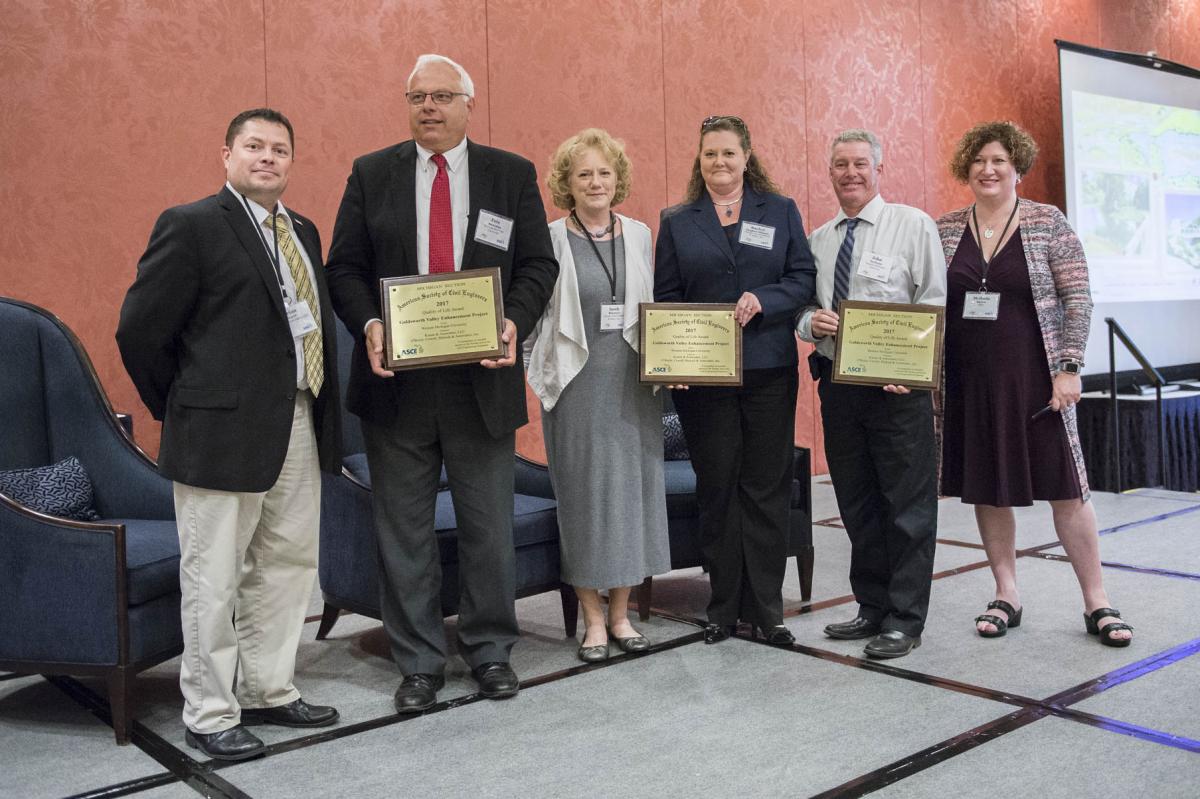 Quality of Life Certificate of Merit Award
Downtown Fenton Streetscape and Road Reconstruction; Owner-City of Fenton, Engineer-OHM Advisors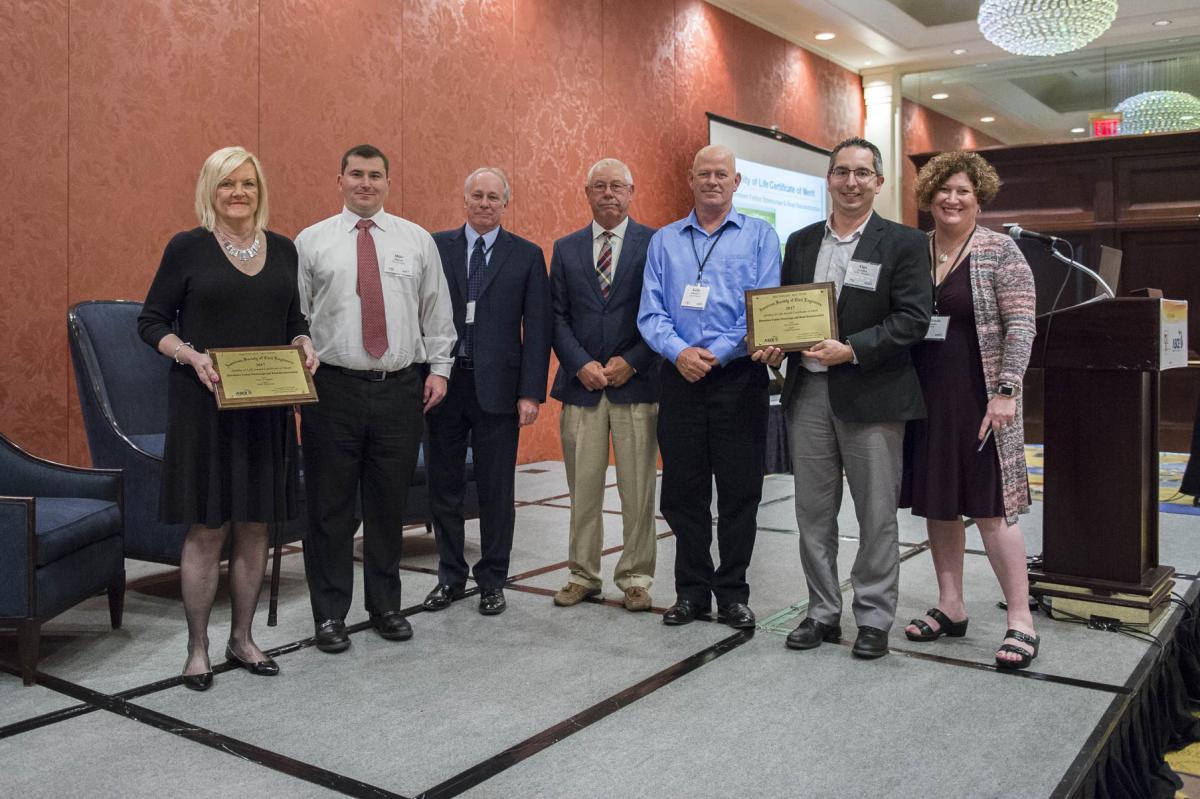 Historic Civil Engineering Landmark Award
Willow Run Tri Level Bridges; Owner - MDOT Brighton TSC