ASCE Michigan Branches are encouraged to submit nominations for individual and project awards. Award nominations are due by April 1 each year and winners will be announced at the annual Michigan Infrastructure Conference.
Please download the awards nomination form to obtain the details.
Scholarship information is available on the Resources page.
ASCE - New Faces of Civil Engineering
Congratulations to Jayvon Garth from ProgressiveAE who was selected nationally as a New Faces of Civil Engineering Professional. https://source.asce.org/new-face-serves-as-the-voice-of-underrepresented-civil-engineers/
Watch the video: https://www.youtube.com/watch?v=dWVF7QBh_jE&list=PLA61bxD8Jg-2DIr1gLB7o4ZKxOhmvQf4b&index=5

2019 Award Winners
Franklin D. Meyers Outstanding Civil Engineer of the Year Award
Amy Trahey, P.E.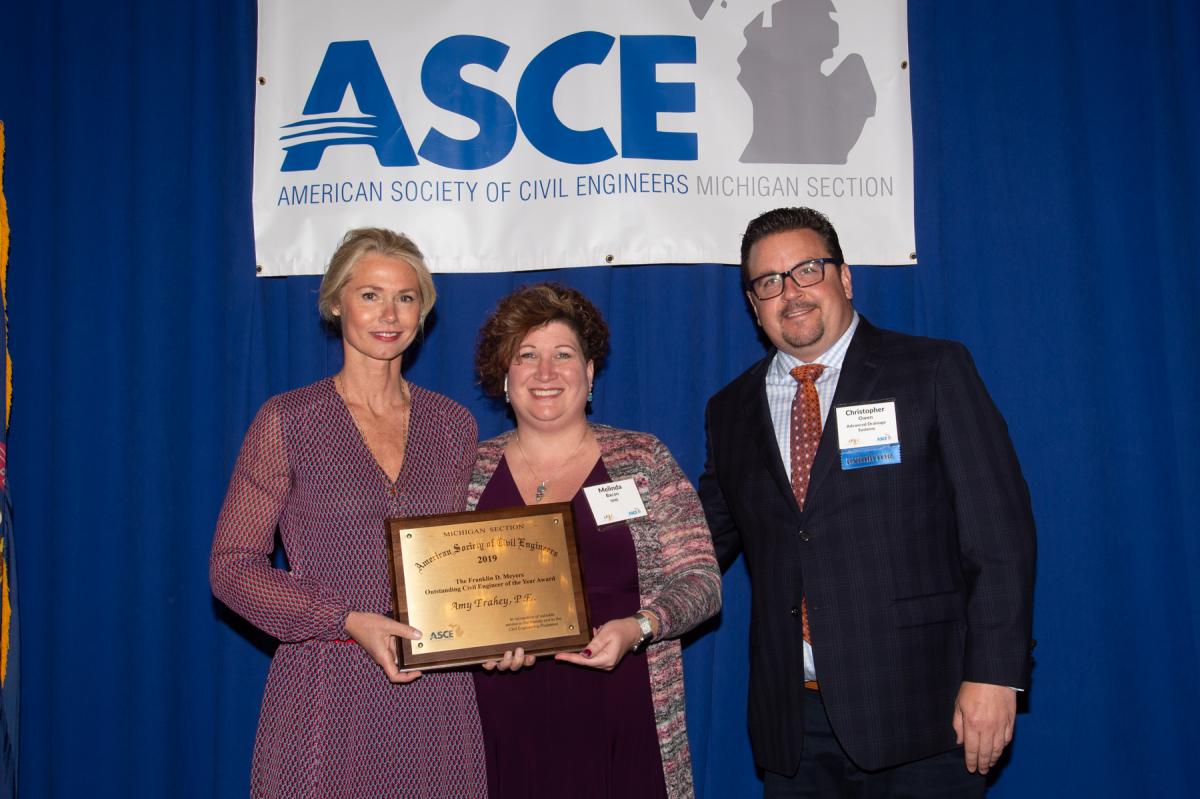 Edmund Friedman Young Engineer Award for Professional Achievement
Ashley P. Lesser, P.E.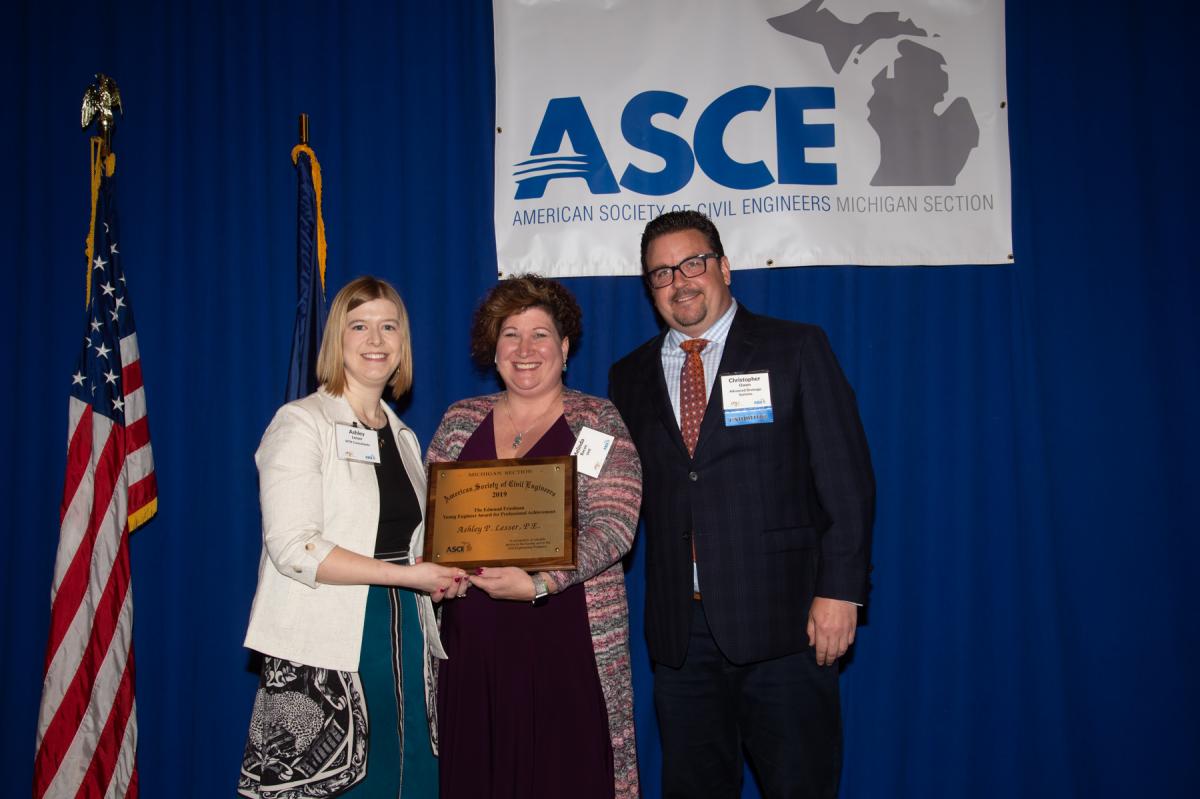 Outstanding Civil Engineering Achievement Award
Father's Day Flood MDOT Emergency Response; Owner-Michigan Department of Transportation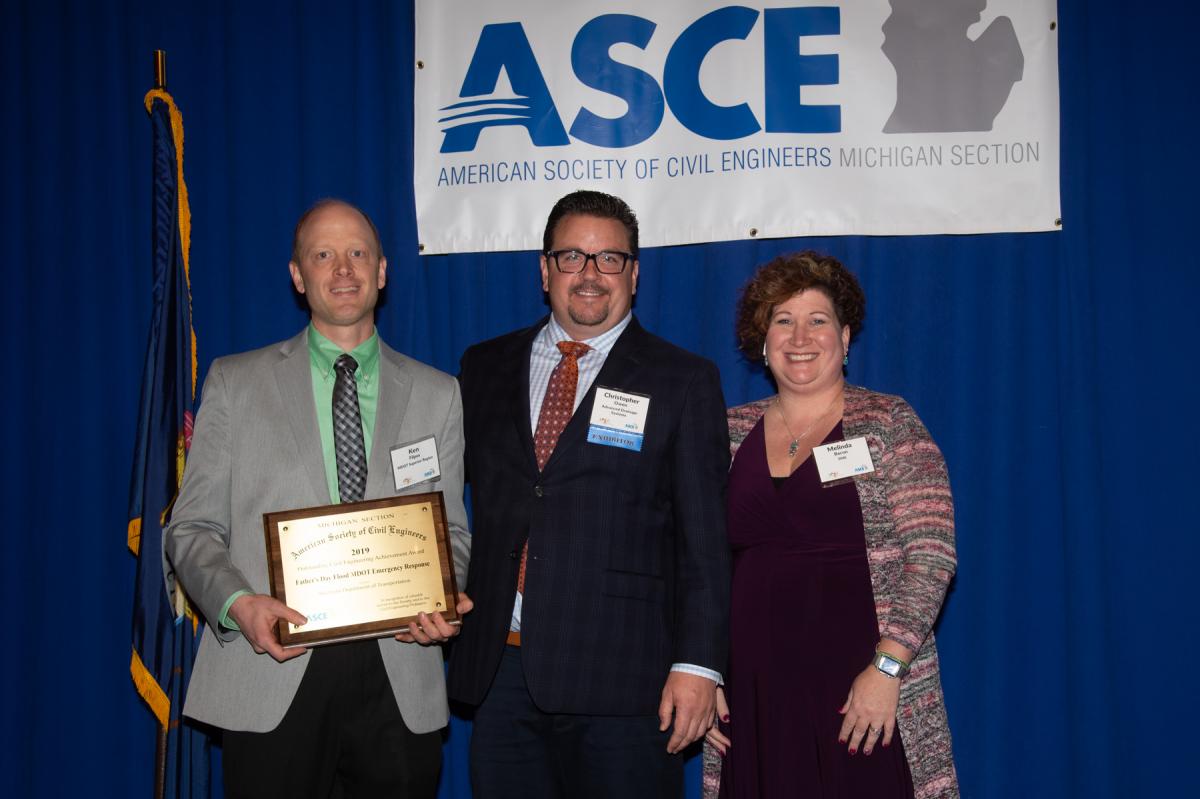 Outstanding Civil Engineering Achievement Certificate of Merit
Water System Demand Management & Storage Tank Implementation;
Owner-Canton Charter Township, Engineer-OHM Advisors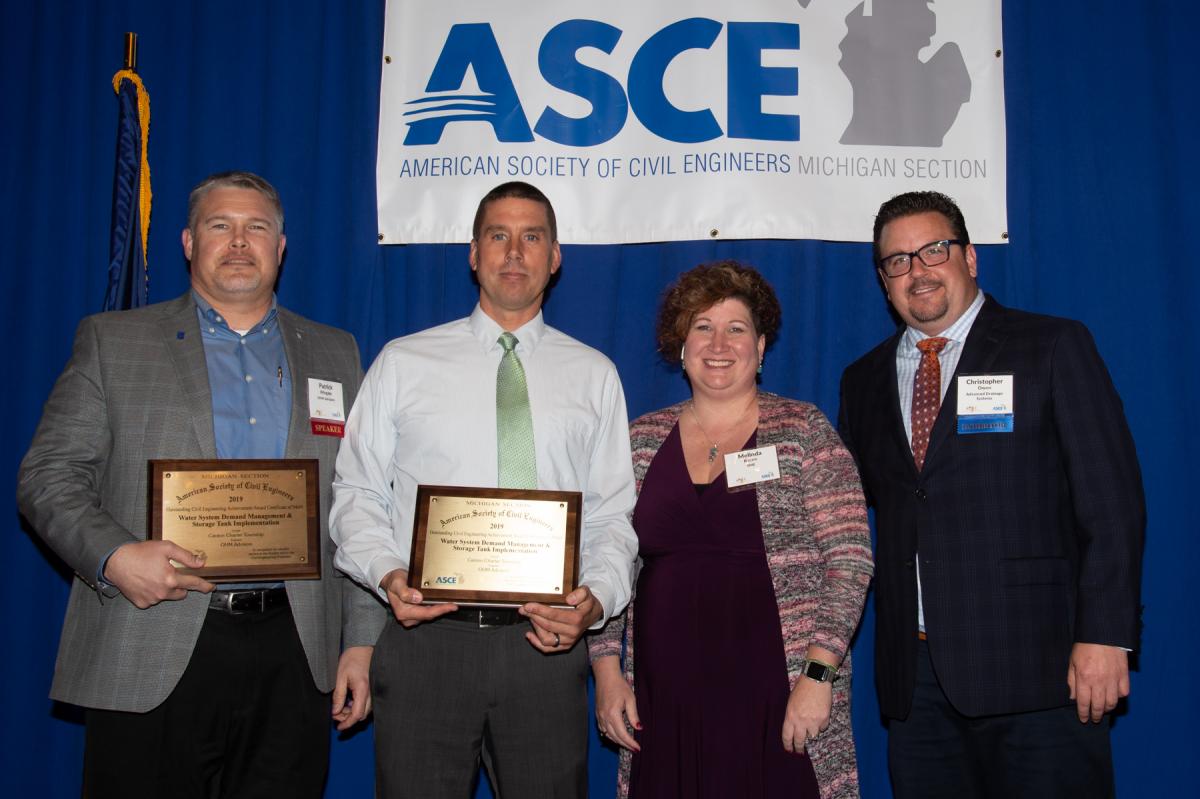 Quality of Life Award
Parchment Water System Emergency Response; Owner-City of Kalamazoo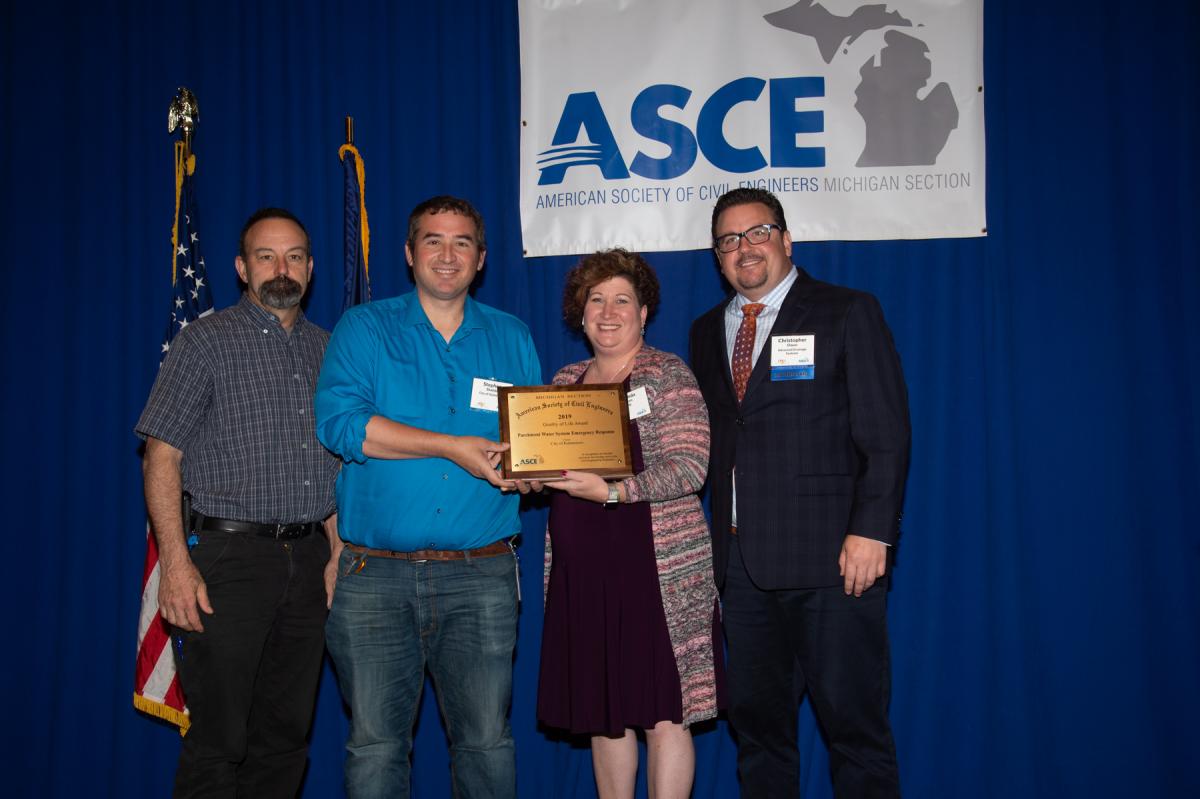 Quality of Life Certificate of Merit Award
Scio Township's Jackson Road Pump Station Oxygen Injection System;
Owner-Scio Township, Engineer-OHM Advisors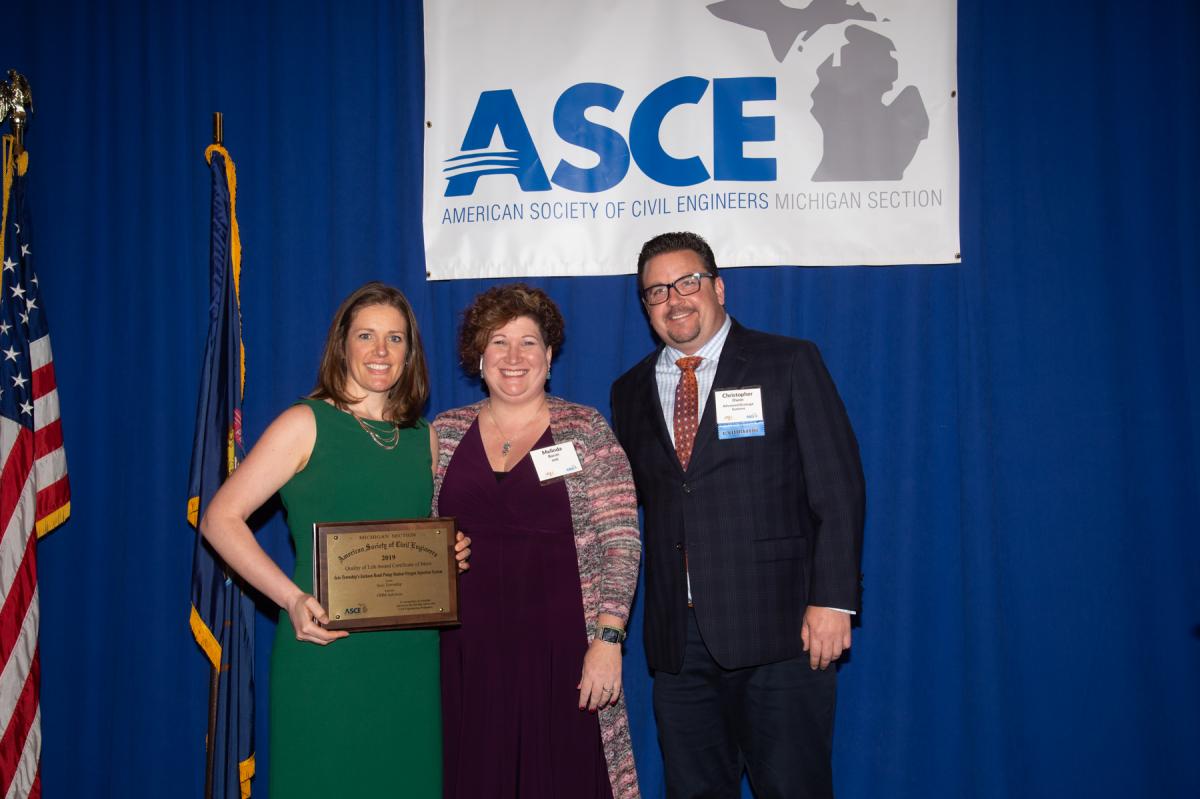 Historic Civil Engineering Landmark Award
Portage Lake Bridge; Owner-Michigan Department of Transportation