ASCE Michigan Branches are encouraged to submit nominations for individual and project awards. Award nominations are due by April 1 each year and winners will be announced at the annual Michigan Infrastructure Conference.
Please download the awards nomination form to obtain the details.
Scholarship information is available on the Resources page.

2018 Award Winners
Franklin D. Meyers Outstanding Civil Engineer of the Year Award
Kirk Steudle, P.E., Director, Michigan Department of Transportation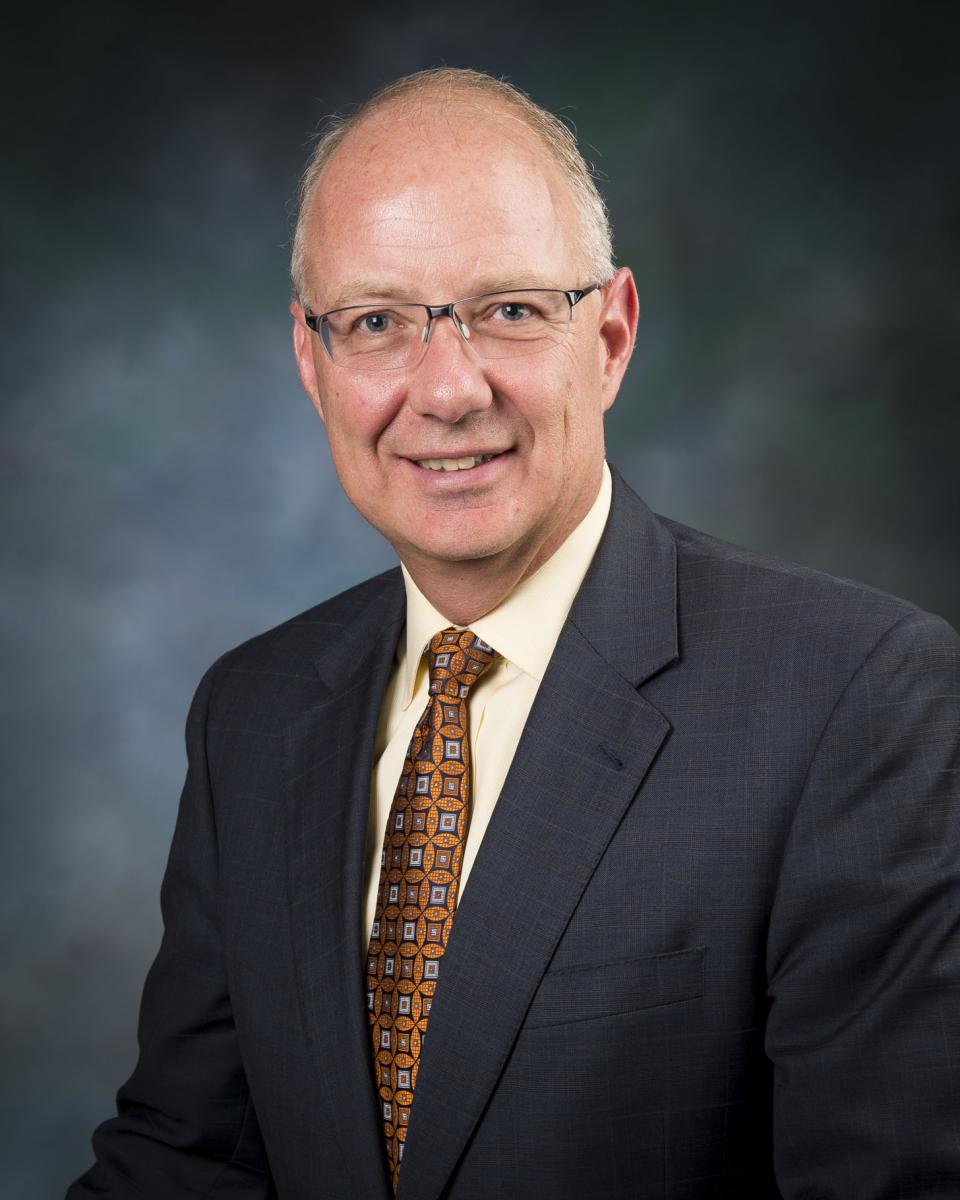 Edmund Friedman Young Engineer Award for Professional Achievement
Rebecca Wolter, P.E.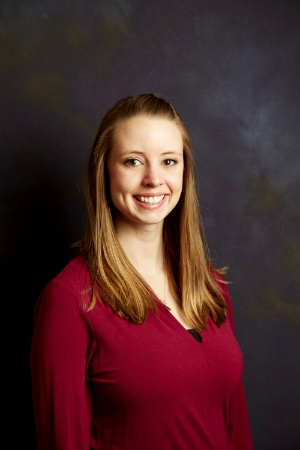 Outstanding Civil Engineering Achievement Award
15 Mile Road Sewer Collapse; Owner-Macomb Interceptor Drain Drainage District, Engineer-Anderson, Eckstein & Westrick, Inc.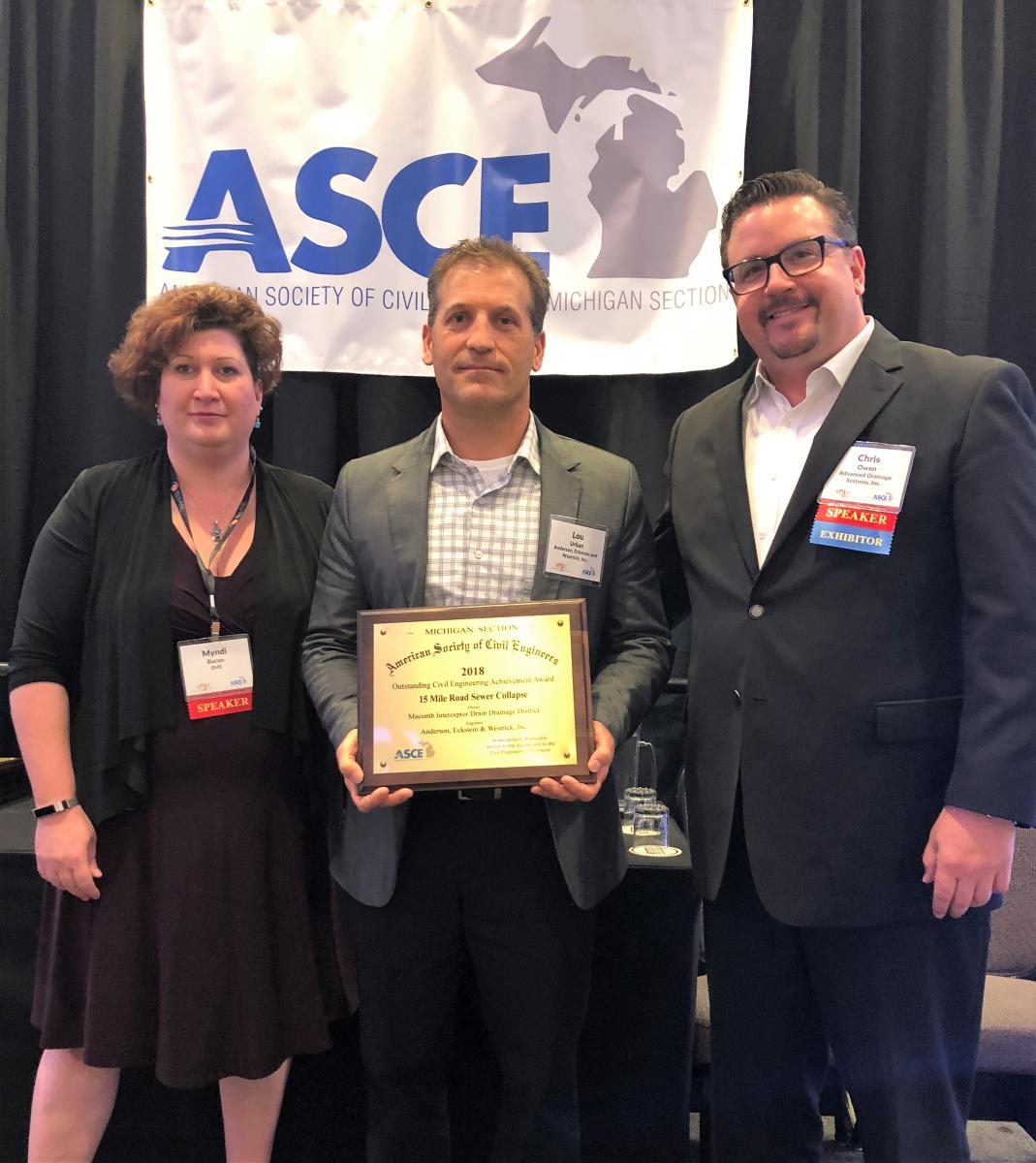 Outstanding Civil Engineering Achievement Certificate of Merit
Holland Energy Park; Owner-Holland Board of Public Works, Engineers-HDR, Progressive AE/Zachry Group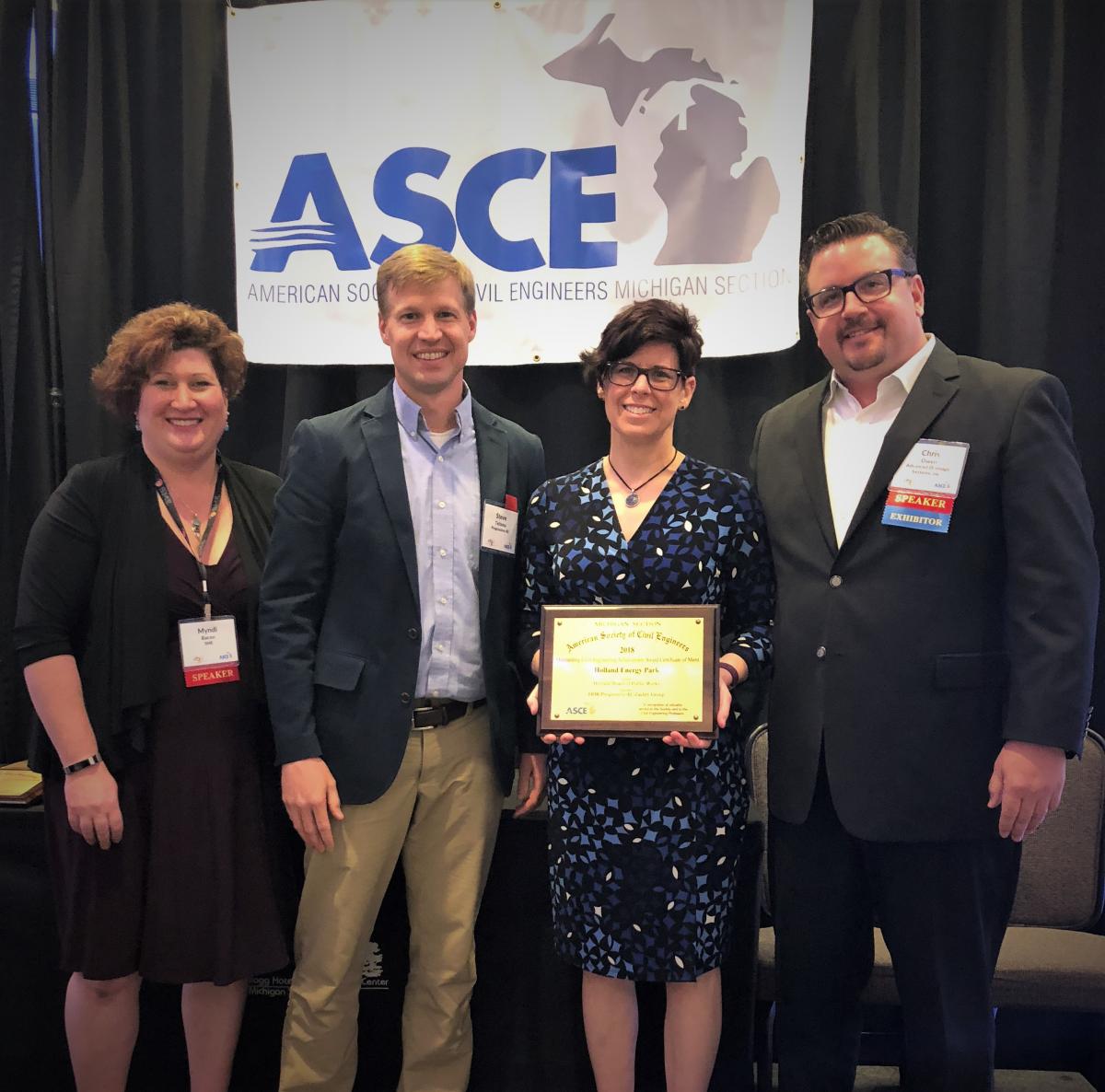 Outstanding Civil Engineering Achievement Certificate of Merit
The Foundry; Owner-Treystar, Engineer-Hurley&Stewart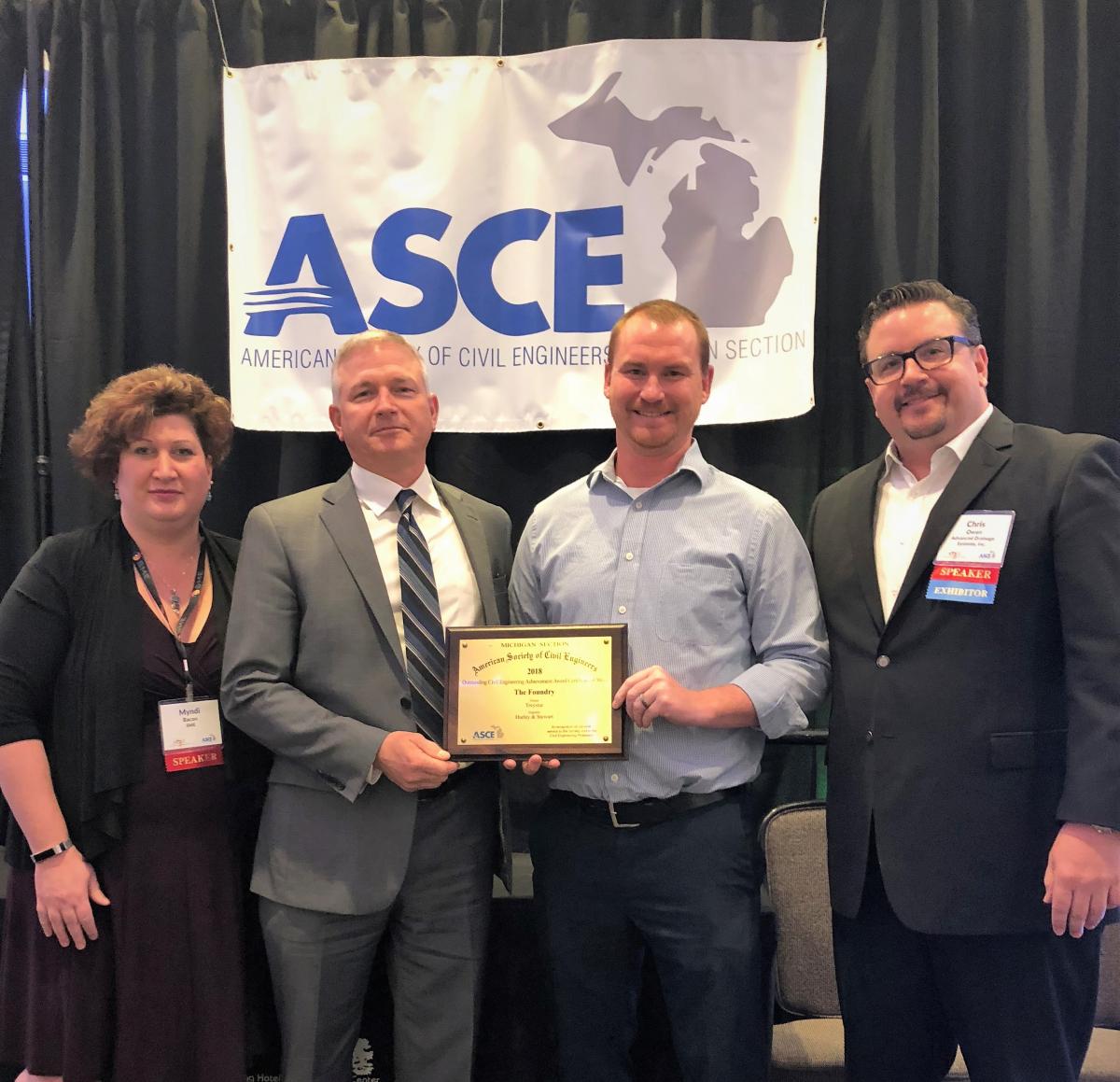 Quality of Life Award
Allegan River Front Development; Owner-City of Allegan, Engineer-Abonmarche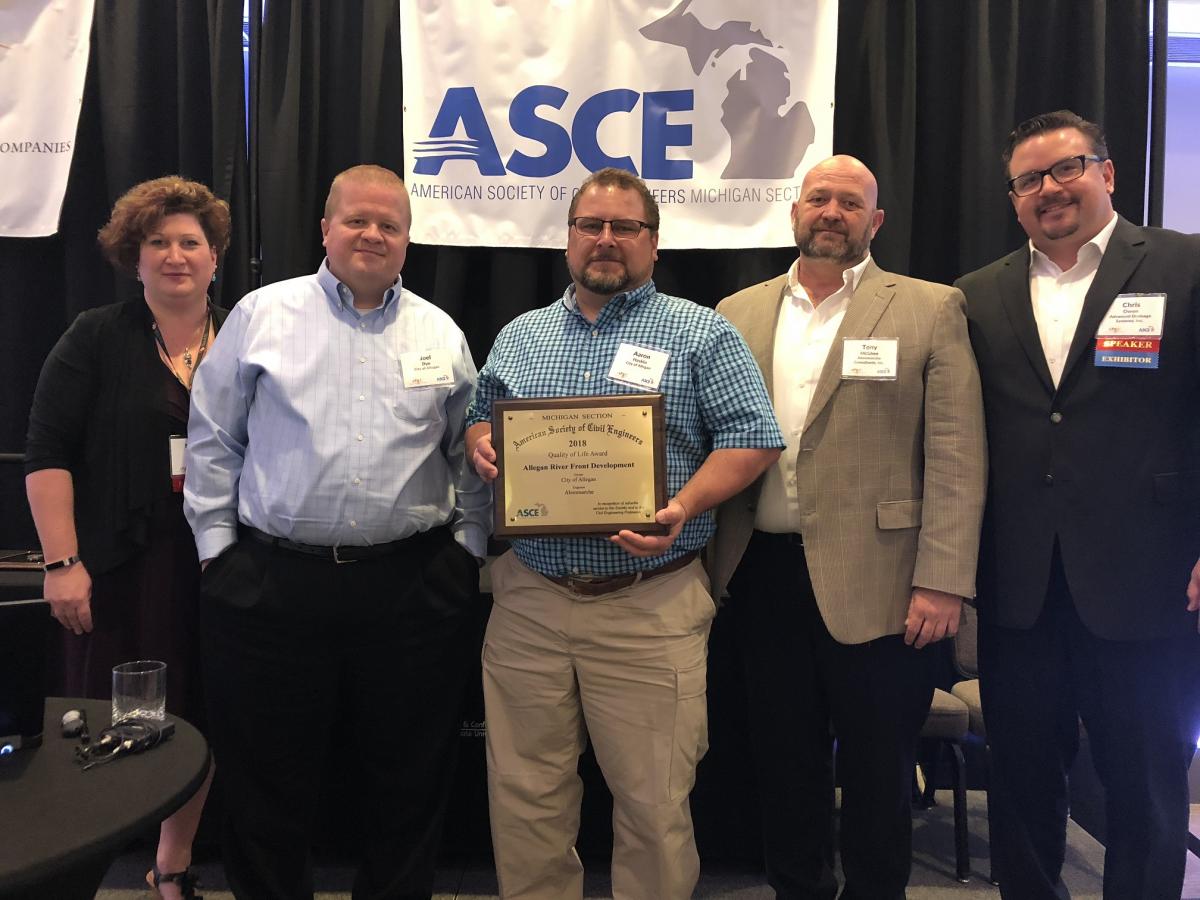 Quality of Life Award Certificate of Merit Award
Little Mack Pump Station and Relief Sewer; Owner-Charter Township of Clinton, Engineer-Giffels Webster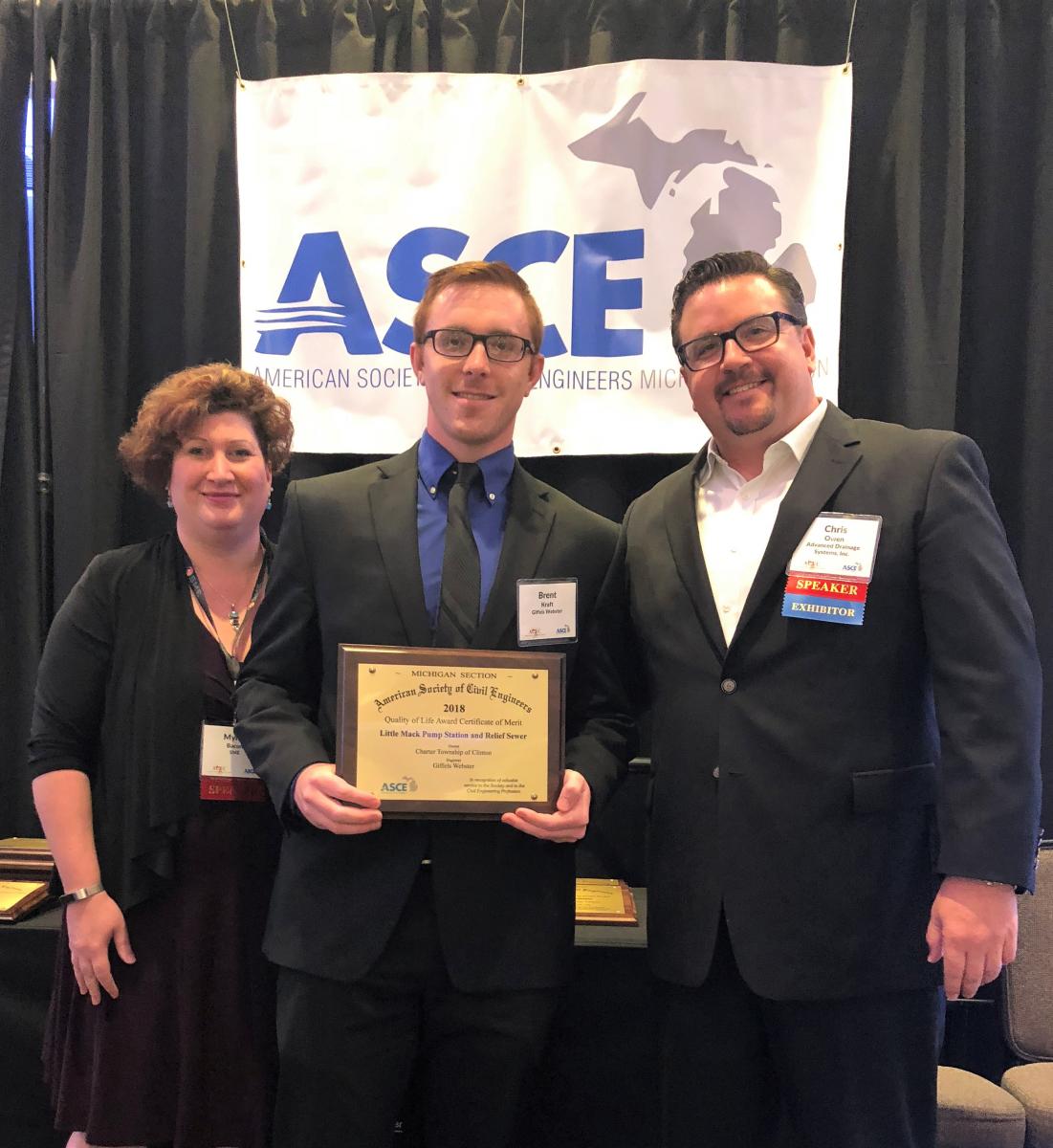 Historic Civil Engineering Landmark Award
International Bridge, Sault Ste. Marie, Michigan and Ontario; Owners-Michigan Department of Transportation and The Federal Bridge Corporation Limited