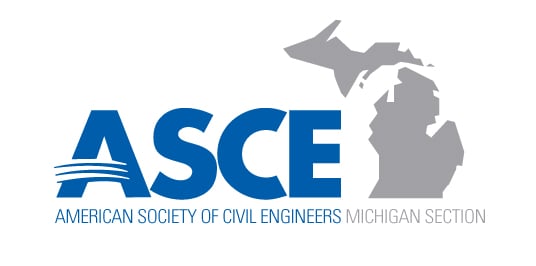 Established in 1916, the ASCE Michigan Section is one of the largest and most active Sections maintaining over 2,500 members. There are 6 active Branches in Michigan including the Northwest, Western, Saginaw Valley, Southwest, Lansing/Jackson, and Southeast. Civil Engineers in Michigan are encouraged to join ASCE to develop leadership skills, enhance their knowledge of the latest technology and engineering practices, and to network with other civil engineering professionals.

---
Michigan Infrastructure Conference

Save the date! The 2023 Michigan Infrastructure Conference will be held on Thursday, May 11, at the Kellogg Hotel and Conference Center in East Lansing.
Visit the Michigan Infrastructure Conference Event page on the ACEC/Michigan website for more information about this event. 
---
Portage Lake Lift Bridge Recognized as
National Historic Civil Engineering Landmark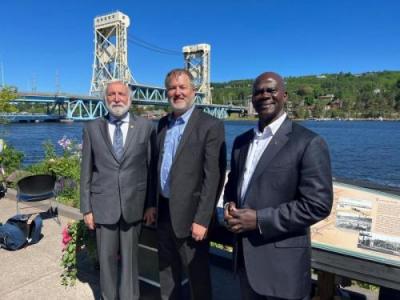 The 

Portage Lake Lift Bridge between Houghton and Hancock

 was officially dedicated as a National Historic Civil Engineering Landmark by the American Society of Civil Engineers (ASCE) on June 17. 



At a public ceremony kicking off the annual BridgeFest, commemorative plaques were presented to officials from the Michigan Department of Transportation (MDOT), which were then given to the cities of Houghton and Hancock for public display on each side of the bridge.





"It's really a big, big achievement for not just the community but for MDOT and the state of Michigan as a whole," said State Transportation Director Paul C. Ajegba. "This bridge was built in 1959 - no computers, all the calculations were done by hand - the heaviest lift bridge in the world at the time."





ASCE's Historic Civil Engineering Landmark Program recognizes historically significant local, national, and international civil engineering projects, structures, and sites. More than 200 markers around the world sponsored by the ASCE recognize these sites.



For more information about the bridge and the dedication, see MDOT's 

news bulletin

.