Established in 1916, the ASCE Michigan Section is one of the largest and most active Sections maintaining over 2,500 members. There are 6 active Branches in Michigan including the Northwest, Western, Saginaw Valley, Southwest, Lansing/Jackson, and Southeast. Civil Engineers in Michigan are encouraged to join ASCE to develop leadership skills, enhance their knowledge of the latest technology and engineering practices, and to network with other civil engineering professionals.

Announcements
Michigan Infrastructure Report Card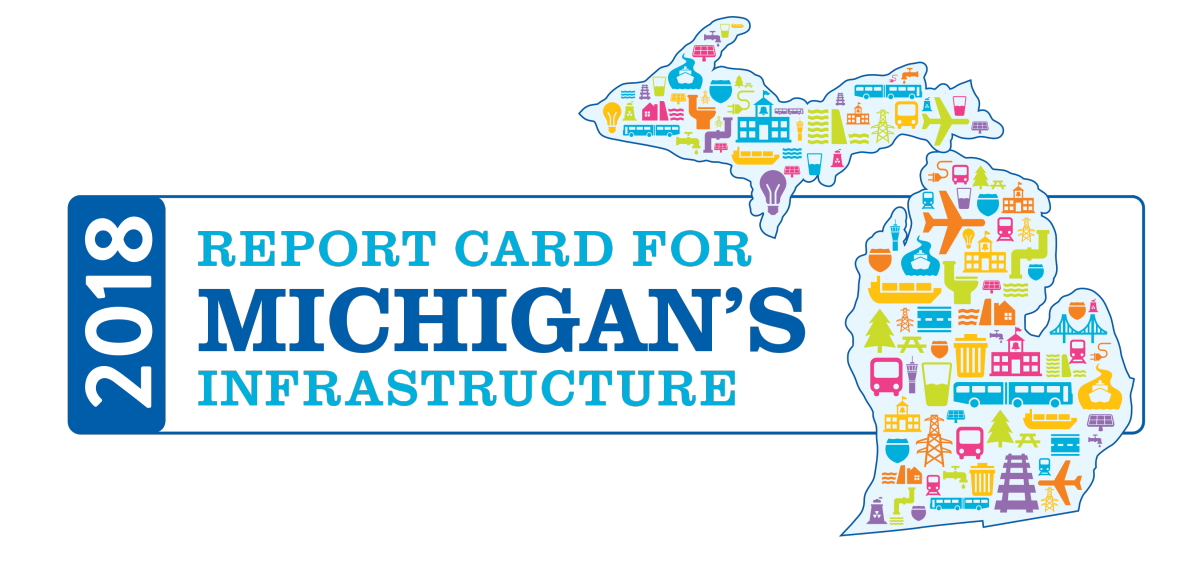 The 2018 Infrastructure Report Card for Michigan was released in March. Visit the Resources tab for additional details and links to access the report card.
Governor Whitmer Attends Michigan Infrastructure Conference
Governor Gretchen Whitmer addressed the audience at the 2019 Michigan Infrasture Conference on May 16. ASCE Michigan Section President Christopher Owen, PE, presented the Governor with a framed limited edition Mackinac Bridge print.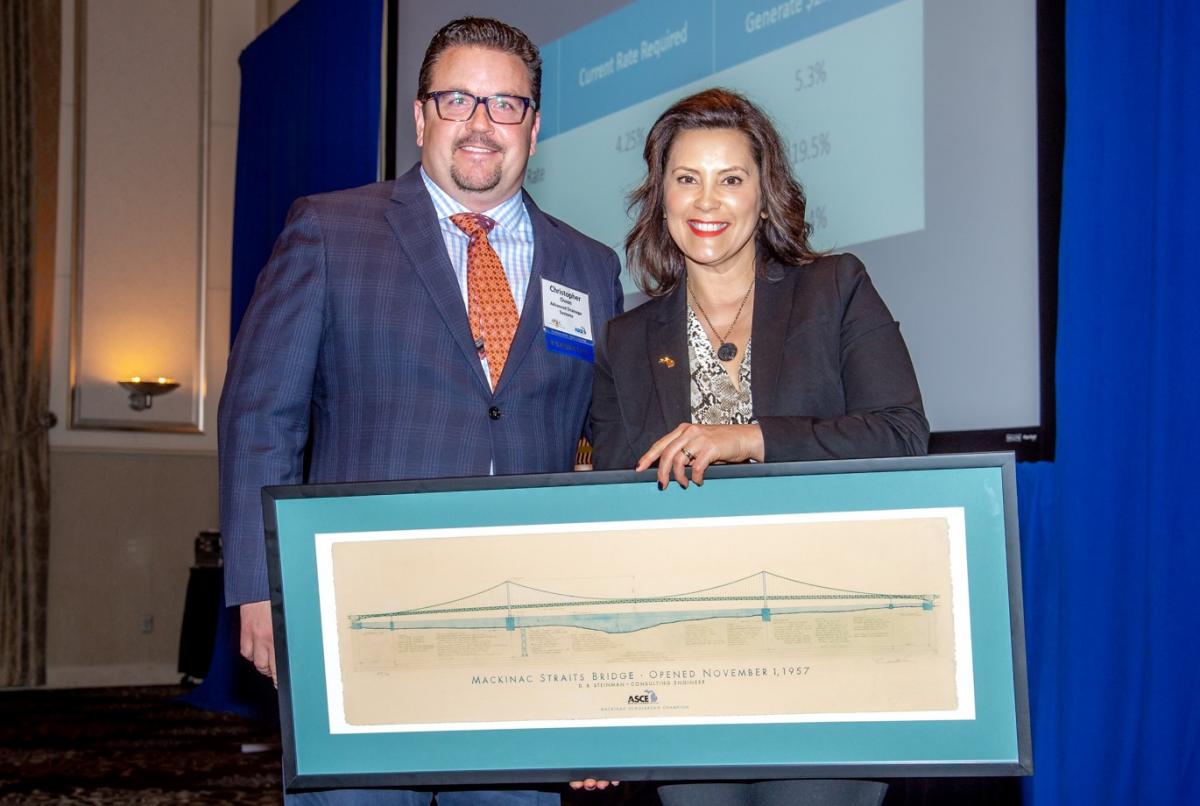 ASCE Michigan Weighs in on Dam Failures