102023 Structural Engineering Seminar
Friday, October 20, 2023 - 08:00 AM - Friday, October 20, 2023 - 05:00 PM
Seminar sponsored by the CT Chapter of the ASCE Structural Engineering Institute
Thank you to our Sponsors!
Program Sponsors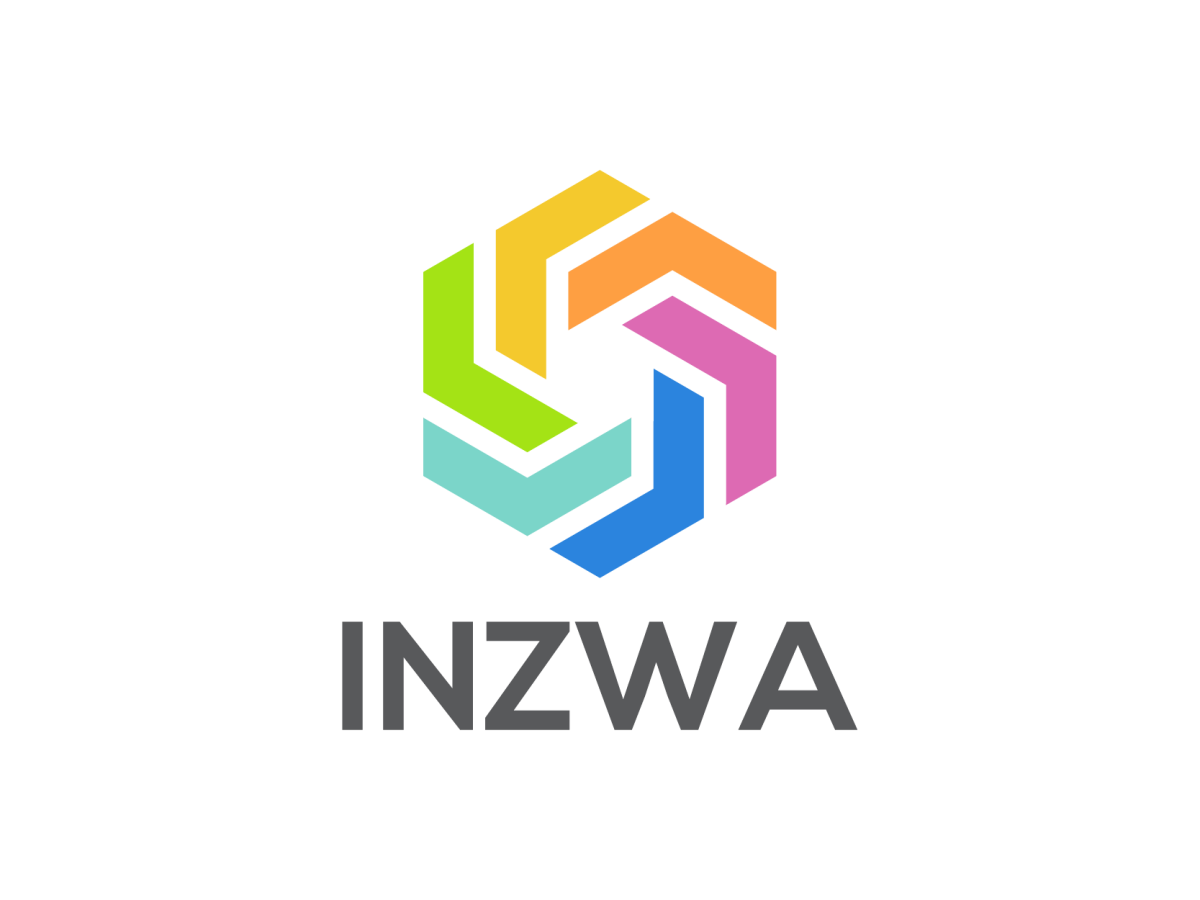 Morning Break Sponsors


Afternoon Break Sponsors



Speaker(s)
Geo-Structural Instrumentation and Monitoring: Safeguarding Structures and Enhancing Performance
Geo-structural instrumentation and monitoring play a crucial role in ensuring the integrity, safety, and performance of various structures subjected to geotechnical and environmental forces. This presentation aims to provide an in-depth understanding of the significance of geo-structural instrumentation and monitoring and its impact on the design, construction, and maintenance of structures.

The discussion explores a range of instruments utilized for geo-structural monitoring, including inclinometers, strain gauges, settlement plates, extensometers, and load cells. These instruments enable the measurement and analysis of critical parameters, providing valuable insights into the behavior and performance of structures under varying loads, ground conditions, and environmental influences.

Moreover, the presentation delves into the benefits of geo-structural monitoring. By continuously monitoring and analyzing structural response and ground behavior, project stakeholders can detect potential issues in real-time, evaluate design assumptions, optimize structural performance, and implement timely remedial measures. This proactive approach significantly reduces the risk of structural failures, ensures safety, and minimizes maintenance costs throughout the structure's lifespan.

Case studies will be presented to illustrate the practical applications of geo-structural instrumentation and monitoring in various types of structures, including bridges, tunnels, high-rise buildings, and retaining walls. These case studies highlight the successful identification of structural deficiencies, the evaluation of design assumptions, and the implementation of effective maintenance strategies, resulting in improved structural performance and enhanced public safety.

Amir Bozorghaddad, Ph.D., P.E., Managing Partner, Brightcon, LLC
Dr. Bozorghaddad is a professional engineer and recognized leader in Geotechnical Instrumentation and Ground Improvement topics, with a Ph.D. in Civil Engineering. He has spent the last several years working on small to large scope infrastructure projects across the nation, building geotechnical and instrumentation divisions for several companies ground up. These projects include bridges, tunnels, roadways, green infrastructure, dams, residential and commercial structures.
Dr. Bozorghaddad is the Managing Partner at Brightcon, one of the most technologically advanced geotechnical instrumentation firms in the nation. Prior to Brightcon, he held positions at EnTech Engineering as the Director of Geotechnical Services, GZA Geotechnical, Inc. as a Senior Project Manager / Technical Specialist and at Moretrench American Corporation as a Project Engineer. In addition, he is an adjunct professor at New York University Tandon School of Engineering where he teaches a graduate course on Ground improvement and mentors engineers from around the world. He also holds an M.B.A. from NYU's Stern School of Business, with a focus on data science and entrepreneurship.
Innovative Approaches to Bridge Inspection, Load Rating and Repair
Most states have a comprehensive bridge management program that requires all bridges to be routinely inspected by a qualified team and that findings are properly reported. The CT Department of Transportation (CTDOT) Bridge Inspection Program will be discussed as well as the requirements to qualify for Project Manager, Deputy Project Manager, QA/QC Engineer, Team Leader, Assistant Team Leader, etc. During a bridge inspection, there may be findings which cause concern such as changes in existing structural conditions from deterioration, cracks, or vehicle impact damage. Inspection teams are tasked with clearly recording field data with enough information for load rating engineers to model and evaluate the deficiencies. Specialized software is used to model and determine the bridges current load carrying capacity. These results will help to allocate resources for bridge rehabilitation, repair, or replacement. Examples of bridges to be discussed include the Whitestone Suspension Bridge, the Jamestown-Verrazano Post-Tensioned Segmental Bridge, and a RI bridge that was closed due to inspection findings and subsequently repaired.
Mahmood Mohammed, P.E., Executive Vice President, ATANE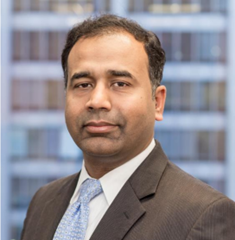 Mahmood Mohammed, P.E., has over 25 years of concentrated engineering experience in bridge inspection and load rating. He has been involved in bridge inspection and evaluation since 1996. Mr. Mohammed holds a Master of Science degree in Structural Engineering from California State University, Fullerton, and is a licensed Professional Engineer in 10 states. He has managed inspection of over 7,000 bridges and load ratings of over 2,000 bridges. Mr. Mohammed has managed load rating, gusset plate analysis and/or developing repair details of bridges throughout the Northeast for various agencies including MassDOT, RIDOT, RITBA, CTDOT, NYSDOT, NYSTA & NJDOT. He has established excellent working relationships with the agencies and authorities on all assignments by being proactive, resourceful, responsible and efficient.
Jackson Eno, P.E., Assistant Vice President, ATANE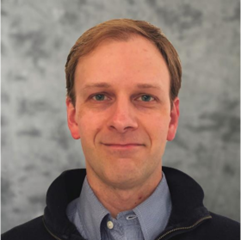 Jackson Eno, P.E., has over 15 years of experience in the design, rating and structural evaluation of bridges, ancillary sign supports, and other complex structures. Mr. Eno has performed load ratings on some of the most complex bridges in the Northeast. He was the lead on the PANYNJ Load Rating of George Washington Bridge New York Approaches. This section of the Trans-Manhattan Expressway includes bridges with highly complex geometries (bi-level), limited access, and numerous dead loads due to signs, signals and other miscellaneous attachments. Mr. Eno also load rated a 50-span viaduct (a steel deck truss and a post-tensioned segmental T-Beam). He is also an active participant in the load rating community presenting Load Rating Seminars in partnership with CTDOT.
Enhancing Structure Inspection with Advanced Technology
AI Engineers, Inc. (AIE) has been performing conventional structure inspection for over 30 years. For the past 7 years, innovative technology like unmanned aerial systems (UAS/drones), light detection and ranging (LiDAR) scanning, and wireless monitoring sensors have been utilized on evaluation projects to supplement our inspection team's efforts. AIE has now formed strategic partnerships to bring together engineering, computer vision, deep learning, and artificial intelligence (AI) to safely monitor infrastructure assets, minimize the risk of failure, prioritize repairs, and optimize infrastructure spending. These insights are delivered in the form of annotated 3D models, orthomosaic images, summary tables, and granular reporting. The process is also repeatable, allowing changes in the structure to be tracked over time. In addition, the data is ready to be leveraged for the industry's push towards digital delivery by creating detailed bridge information models (BrIM), building information models (BIM), and other digital asset management resources.
Mike Giacco – Associate Vice President, AI Engineers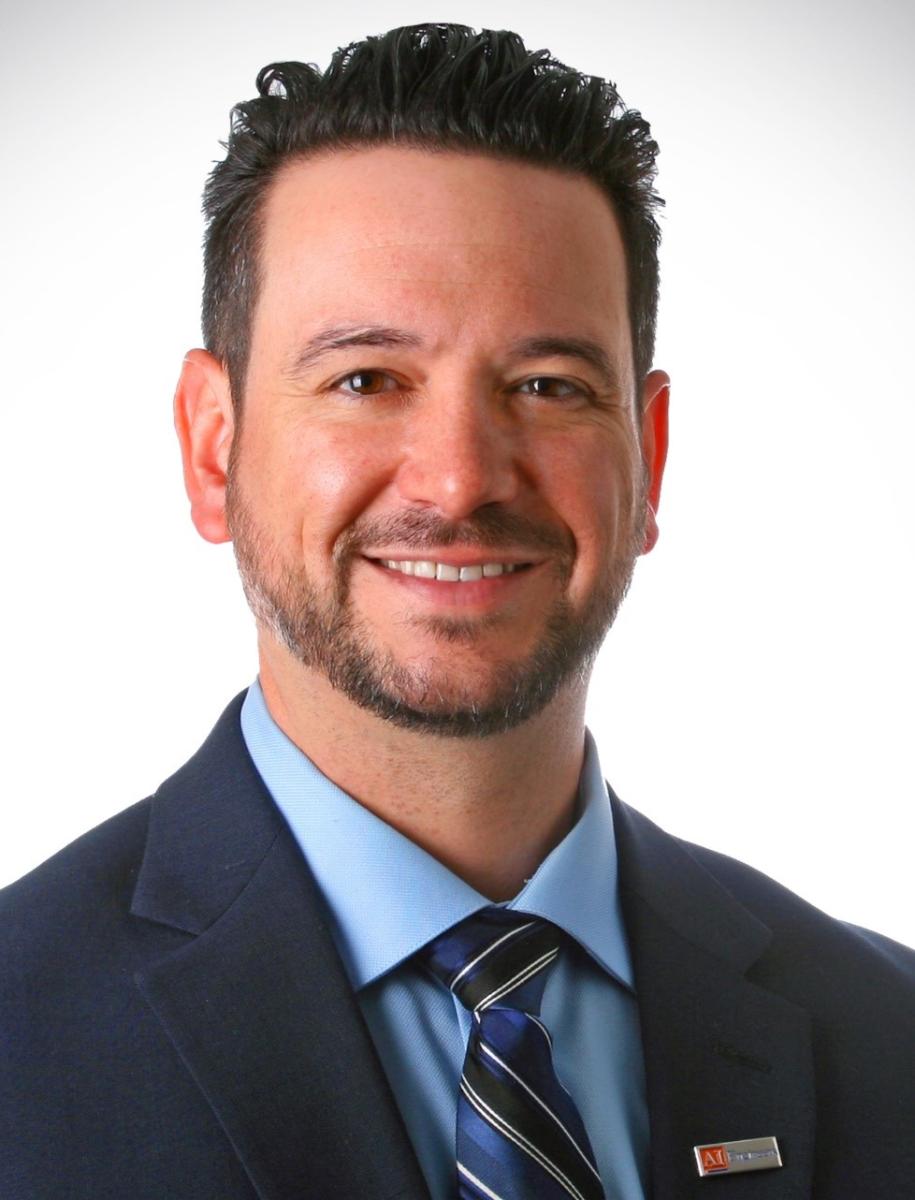 Mike Giacco is Associate Vice President responsible for New Technology and Information Technology at AI Engineers, Inc. He has over 20 years of experience in the AEC industry with the past 7 years focused on technology implementation. Mr. Giacco is an FAA Part 107 Licensed Remote Pilot-in-Command and leads AI Engineers' Unmanned Aerial Systems Program and all other company technology initiatives. Most recently, Mr. Giacco and his team have engaged with Artificial Intelligence for structure evaluation and management, leveraging its unique, three-dimensional context to supplement conventional inspection methods. In addition, he has performed numerous UAS operations involving signature bridge structure inspection, survey and mapping, construction documentation, and emergency response.
Kevin Hussain, Vice President, AI Engineers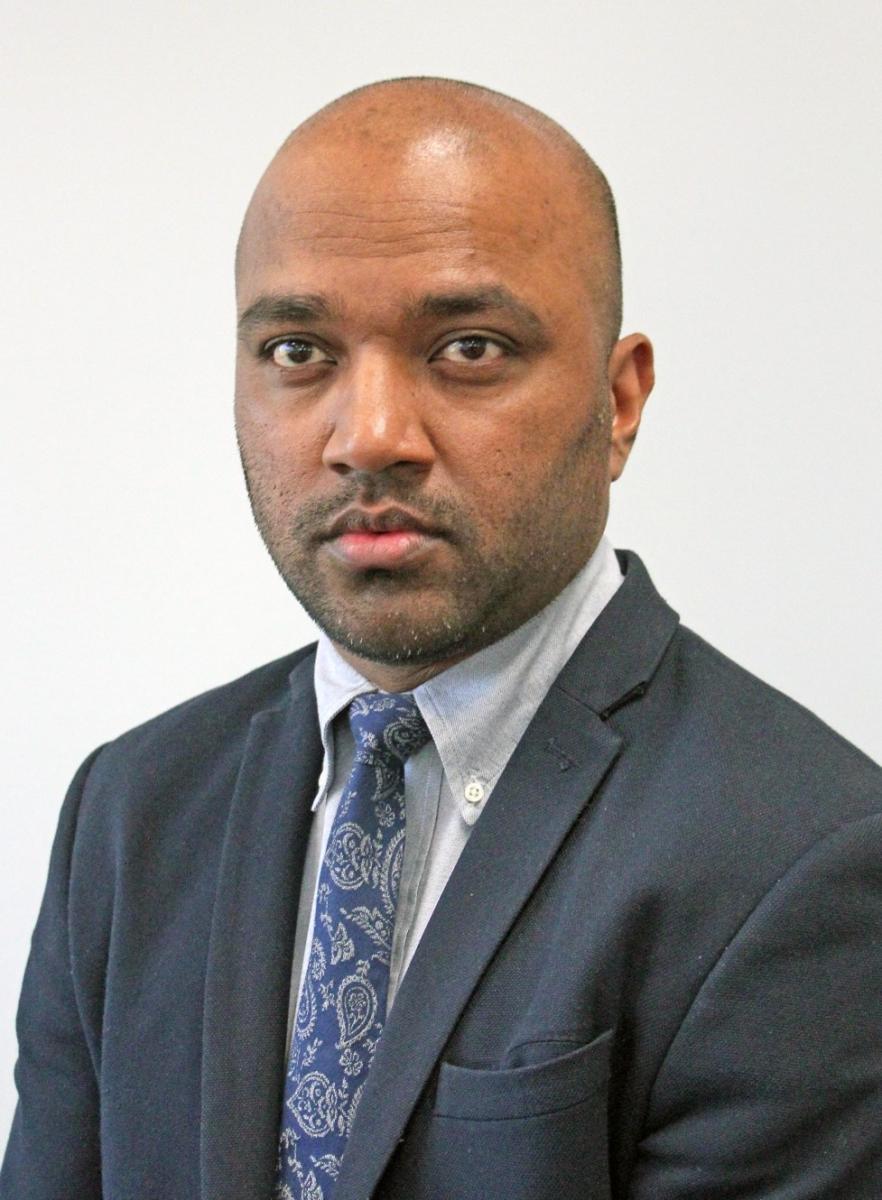 Mr. Hussain is currently a Vice President at AI Engineers, Inc has over 19 years of experience in project management, inspection, design, construction administration, and new technology and innovative methods for several large-scale projects. Mr. Hussain has implemented the use of UASs (Drones), 3D Laser Scanning, AR/VR and Mixed Reality concepts, and 3D Printing for numerous Projects and Clients. He has also performed project management & inspections of complex and moderately complex bridges located throughout CT, NY, RI, MA, VA, and GA. His duties include reviewing, preparation and completion of insurance compliance, subcontracts, inspections, CAD sketches, coordination of traffic control and access equipment, expedited report processing, and assistance with quality control implementation. He has also been involved in bridge design from the schematic phase through construction documents including bid phase services for most of his design projects. His experience also includes load rating, site/utility design, site layout, grading, sedimentation, soil erosion control plans, utility plans, landscape and lighting plans, and GIS-related fields. Mr. Hussain also has experience in quantity and cost estimates, earthwork calculations, stormwater management, sewer design, cross sections, and permitting. His construction administration experience includes shop drawing approval, RFI responses, and as-built drawings.
Advanced Inspection Techniques for Post-Disaster Evaluation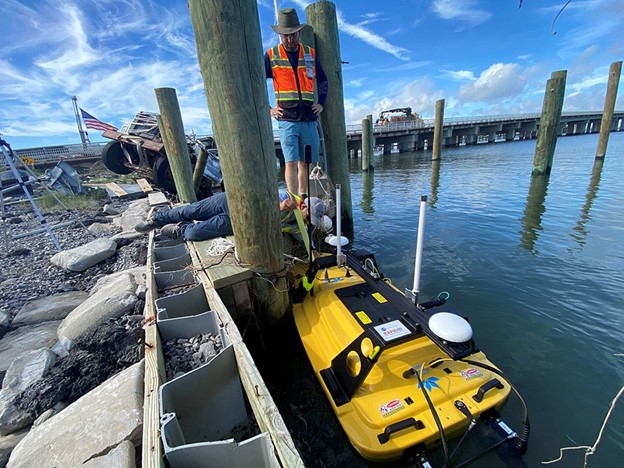 Michael Grilliot, Ph.D., NSF NHERI RAPID Facility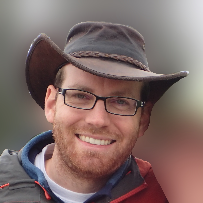 Dr. Michael Grilliot is a Senior Research Scientist in the Civil and Environmental Engineering Dept at the University of Washington. He manages the National Science Foundation-funded Field Reconnaissance "RAPID" Facility and holds a Ph.D. in Coastal Geomorphology from the University of Victoria, British Columbia, Canada. His research focuses on coastal sandy beach-dune systems, landslides, and perishable natural hazards and disaster data collection. Dr. Grilliot's technical skills focus on geodesy, precision measurements facilitated by lidar, structure-from-motion, uncrewed aerial systems, aeolian instrumentation, and geospatial analysis and mapping with GIS.
As the RAPID Facility manager, he has participated in 22 post-disaster reconnaissance missions, including the 2019 Paradise, CA Wildfires; 2019-20 Puerto Rico Hurricane Dorian & Ponce Earthquakes; 2021 Haines, AK landslide; 2021 Grand Isle LA, Hurricane Ida; 2022 Boulder, CO wildfire; 2022 Ahr River Valley Flooding, Ahrweiler, Germany. He has helped train 100+ professors and numerous students on advanced field reconnaissance data collection techniques. 
 
Division Street Bridge Demolition – Rural Challenges
In September 2019, the Division Street bridge over the scenic Housatonic River in Great Barrington, MA was closed, much to the dismay of local residents and business owners, in response to safety concerns. Shortly before the closure, the Massachusetts Department of Transportation delivered a bridge rating report to the Town of Great Barrington, and the findings were clear…zero rating of multiple roadway framing members. Over the next few years, funding was pursued and a bid package was developed to resolve the closure. A contract was awarded in the spring of 2022 to replace the existing superstructure with a temporary modular truss system. The first challenge, of course, was to devise the removal of the existing 138'-0" truss span, without the typical benefit of temporary supports along its length. One of the contract's key restrictions was "No work will be permitted in the water between the delineated bank lines". An innovative Construction Engineering approach was conceived: deploy large scale bridge demolition means and methods in a rural environment.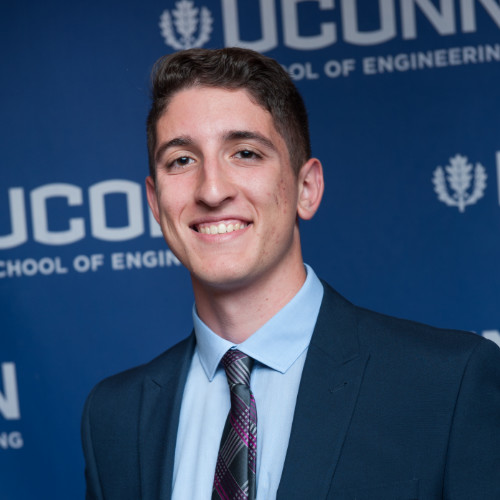 Steven Porter, EIT, Siefert Associates
Steven Porter is an Assistant Project Engineer with Siefert Associates. He has been involved in providing quality and timely construction engineering solutions to contractors for a variety of complex projects in the areas of bridge and building demolition, engineered lift plans, design of temporary support structures, and more.
Bridge Inspection/Life Cycle Analysis/NDT 
Travis P. Green, Principal, WJE
Since joining WJE in 2000, Travis Green's experience has included structural investigations, evaluations, load tests, and repair designs for low- and high-rise commercial buildings and parking structures. His work has involved post-tensioned, precast, and conventionally reinforced concrete structures; wood-framed, aluminum, and lightgauge metal structures; structural steel structures; pre-engineered buildings and building components; and concrete and brick masonry wall systems. Mr. Green's analytical work includes extensive use of computer models for research and analysis of new and existing structural systems. Prior to joining WJE, Mr. Green worked for an architect, at a precast concrete plant, and as a research assistant at the University of California at Los Angeles. He was awarded a year-long scholarship to study architecture at Heriot-Watt University in Edinburgh, Scotland. While a research assistant at the Georgia Institute of Technology, he performed large-scale experimental testing on partially restrained composite, beam-to-column connections. 
 
Location
MDC Operations Facility & Training Center, 125 Maxim Road, Hartford, CT
Registration
Early Registration Levels Until September 20, 2023:
ASCE Member (includes NYS PDHs) - $250
Non-ASCE Member (Includes NYS PDHs) - $300
Government Employees & Retired People (includes NYS PDHs) - $100
Younger Members (Under 35 & Includes NYS PDHs) - $175
Student/Faculty (School ID Required at Registration - No NYS PDHs) - $25

Sponsorships
Exhibit Table Layout (top of this page)
Morning Break Sponsorship (2 available SOLD OUT) - $300
This sponsorship level includes 1 exhibit table, your company logo on table placards during the morning break & networking break, podium mentions, and 1 attendee registration.
Afternoon Break Sponsor (2 available SOLD OUT) - $300
This sponsorship level includes 1 exhibit table, your company logo on table placards during the afternoon break & networking break, podium mentions, and 1 attendee registration.
Program Sponsor (2 available SOLD OUT) - $500
This sponsorship level includes 1 exhibit table, your company logo on the program cover and on table placards during all breaks including the lunch break, podium mentions, and 1 attendee registration.
Profits from CSCE continuing educational activities fund the CSCE scholarships.