Employment Opportunities

Sponsorship Request Form - To post a job opening on the CSCE website or in the CSCE newsletter, please fill out the Sponsorship Request Form and send it along with the text of the posting and a company logo photo file to [email protected] or [email protected] Then, CSCE can provide a cost estimate to you.

Job posted on www.csce.org from October 28, 2022, to November 28, 2022, and in October 2022 CSCE Newsletter
Project Engineer
GEODesign has an immediate opening in Connecticut for a project-level geotechnical engineer to provide geotechnical services on design and construction projects in New England and Metro New York areas.
GEODesign is a premier geotechnical specialty engineering consulting firm headquartered in Middlebury, Connecticut, with offices in NJ, VT, NY and OR. We are a regional industry leader providing services in the fields of geotechnical, environmental, forensic, and construction engineering. This position offers an excellent opportunity to work on a wide variety of projects such as highways & bridges, buildings, water front structures, land development, forensic engineering, dam engineering, and environmental remediation. GEODesign offers great growth potential and learning opportunities to those aspiring professionals by working closely with our highly competent, seasoned engineers recognized in the field. For more information/to apply, please visit https://geocompanies.com/ or email resume to [email protected].
GEODesign is an Equal Opportunity Employer

Job posted on www.csce.org from at least September 27, 2022, to October 27, 2022
Siefert Associates, LLC. is a Structural-Geotechnical Engineering firm practicing in the niche field of Construction Engineering. We are the professional service firm of choice for contractors across the Northeast and are proud to call 10 of the top 15 Domestic Heavy Contractors [per ENR] as our Clients. Our specialty is developing working drawings and calculations for heavy highway, building, railroad, & utility projects. Our work includes temporary & permanent design, inspection, & field services.
We seek a Structural Project Manager for responsibilities that include the management & preparation of calculations for complex projects, business development, proposal writing, & training/mentoring of production staff. BS or MS in Civil Engineering, PE license in NY/CT, & 10 years of design experience in construction engineering preferred. Located in Watertown, CT, office with hybrid work options.
Apply at: www.siefertassociates.com – email cover letter & resume to [email protected]

Job posted on www.csce.org and in CSCE Newsletters on November 23, 2021
Established Civil and Environmental Engineering firm seeking highly motivated technical personnel with excellent communication skills for a Construction Chief Inspector position. Experience in bridge and roadway construction inspection, testing and CTDOT four volumes. Minimum AS degree in CE or CE Technology desired, and; Microsoft Word, Excel and Outlook experience required. NICET 3 certification or PE required. For more information and to apply, visit our website; www.nlja.com.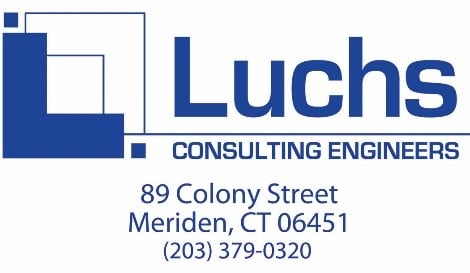 Jobs posted on www.csce.org and in the CSCE newsletters on October 18, 2021
Luchs Consulting Engineers, LLC, a Meriden based Consulting Engineering firm is seeking candidates for a Chief Inspector, Office Engineer, Senior Inspector and Inspector positions. Experience with State of Connecticut and Municipal Construction Inspection procedures is required. Current NICET, NETTCP, ACI, ATSSA and NACE Certifications are a plus.
Competitive Benefit Package - Email: [email protected]
An Affirmative Action Employer (EOE)
Luchs Consulting Engineers is a multi-disciplined engineering, surveying firm based in Meriden, CT. We have immediate opportunities for professionals who are ready to join our dynamic team.
Civil Design Engineer BS Degree in Civil Engineering; EIT or NICET a plus
3-7 years' experience in CTDOT design environment
Roadway Drainage Design/HEC-RAS Hydraulic experience required
Knowledge of MicroStation or AutoCAD required
Comprehensive Benefit Package - Please email resumes to: [email protected]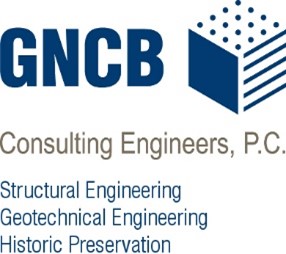 Job posted on www.csce.org and in CSCE Newsletters on July 22, 2021
GNCB seeks Sr. Geotech Engineer to serve as Project Manager. Responsibilities: Manage projects including all aspects of field & lab investigations, project design, & construction administration; prepare budgets, proposals, reports & contracts; build and maintain Client Relationships. Minimum Quals: B.S. or M.S. in Civil Engineering with geotech concentration; P.E. in Connecticut; 8 to 12 years' experience showing proficiency in job responsibilities & knowledge of local subsurface conditions.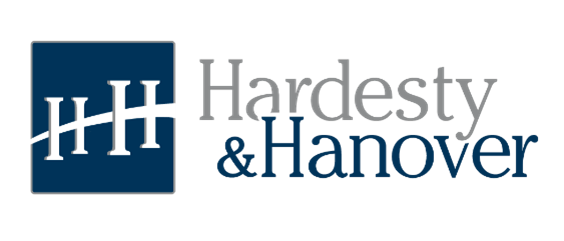 Job posted on www.csce.org and in CSCE Newsletters on June 22, 2021
Hardesty & Hanover is currently seeking engineers to join our expanding civil engineering design group in New England. Our New Haven office seeks experienced Civil Engineers with expertise in roadway, drainage, traffic, and highway safety design. Applicants should be able to perform design tasks, lead small groups, communicate effectively, and collaborate to meet objectives. Our firm offers a close-knit employee-based culture and opportunities for professional growth and leadership. Please visit https://www.hardestyhanover.com/current-openings/ for further details.

Job posted on www.csce.org and in CSCE Newsletters on June 21, 2021
Conlon Engineering, a growing structural design firm in Brookfield, CT is seeking a structural engineer with 0-3 years of experience doing design work and calculations. We are looking for a smart, hardworking engineer who wants to be part of a profitable firm that is set up for sustainable growth. Visit our website at conlonengineering.com and email resumes to [email protected]

Job posted on www.csce.org and in CSCE Newsletters on June 21, 2021
Down To Earth Consulting is seeking a Senior Project Engineer to join our geotechnical group in Naugatuck, CT. The successful candidate should have a BS degree from an ABET accredited civil engineering program, 5 to 10 years of experience, and be a licensed PE. Down To Earth Consulting is an Affirmative Action/Equal Opportunity Employer. To learn more about this opportunity, please submit your resume to [email protected].

Job Posted on www.csce.org and in CSCE Newsletters on June 21, 2021
Pereira Engineering is an established Civil/Environmental/Land Surveying firm located in Shelton, CT. PE is seeking a Civil Engineer as well as Land Surveyors and Survey Technicians (at all levels of experience) to expand our Survey Department. PE offers a very competitive salary and benefits. Please email resume to: [email protected].

Organization Links
American Council of Engineering Companies (ACEC)
American Society of Civil Engineers (ASCE)
American Water Works Association (AWWA)
Connecticut Association of Land Surveyors, Inc.
Connecticut Department of Public Health - Drinking Water Section
Connecticut Construction Industries Association (CCIA)
Deep Foundations Institute (DFI)
Engineers Without Borders (EWB-USA)
Institute of Electrical and Electronics Engineers, Inc. (IEEE)
National Society of Black Engineers (NSBE)
National Society of Professional Engineers (NSPE)
Society of Hispanic Professional Engineers (SHPE)
Society of American Military Engineers (SAME)
Society of Women Engineers (SWE)
U.S. Environmental Protection Agency (EPA) Office of Groundwater & Drinking Water
Library Links
Linda Hall Library
Wendt Commons Library
Student Links
ACE Mentor Program
ASCE Student Chapter Faculty Advisors/Contacts in Connecticut for 2022-23
Central Connecticut State University (CCSU) - ASCE Student Chapter Webpage
Quinnipiac University Civil Engineering - ASCE Student Chapter Webpage
Three Rivers Community College
U.S. Coast Guard Academy - Student Chapter Webpage
University of Connecticut - Student Chapter
University of Hartford - ASCE Student Chapter - Spring 2023 Graduate Course Offerings
University of New Haven - ASCE Student Chapter Facebook Page - Spring 2023 MS Course Offerings
Younger Member Links
ASCE - Younger Members Groups
Connecticut Department of Consumer Protection - Licensing Board for Professional Engineers & Land Surveyors
Habitat for Humanity
Brightwood Engineering Education (formerly Kaplan) - FE, PE & SE study materials
National Council of Examiners for Engineering and Surveying
Professional Publications, Inc. - FE, PE & SE study materials
Local ASCE Section and Branch Websites
ASCE Region 1
Boston Society of Civil Engineers Section
Buffalo Section
Maine Section
Ithaca Section
Metropolitan Section (New York City Metropolitan Area)
Mohawk - Hudson Section
New Hampshire Section
New Jersey Section
Puerto Rico Section
Rhode Island Section
Rochester Section
Syracuse Section
Vermont Section
Best of Connecticut
CSCE would like to gather together pictures from projects around Connecticut for its new Biggest in State campaign. The goal is to promote major civil engineering projects in Connecticut. If you know of the longest bridge, tallest building, deepest cut, highest embankment, etc. (be creative), please send a brief description and a photo of it to
[email protected]
for inclusion in the next CSCE newsletter and on the CSCE website.
Longest and Deepest Curved Steel Box Girder Bridge
I-84 Eastbound Ramp to I-291 Westbound, in Manchester, CT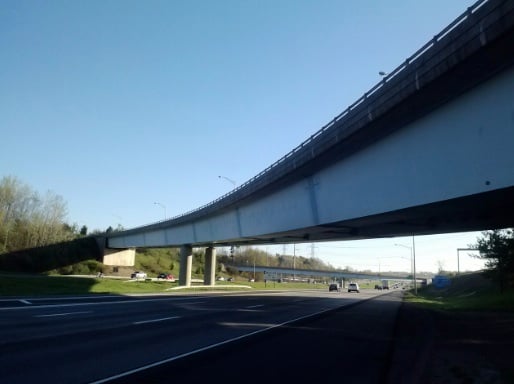 The Longest Curved Cast-In-Place Concrete Box Girder Bridges
I-384 Ramps to Westbound I-84, Manchester, CT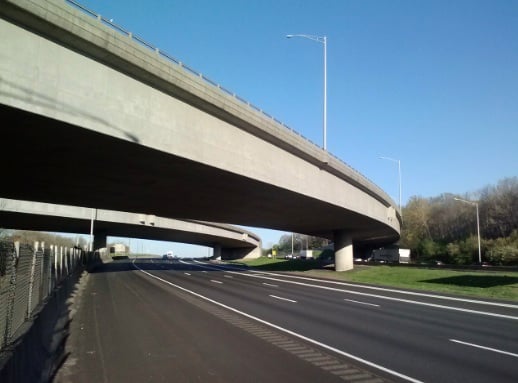 Longest Steel Arch Bridge
South Street over I-84 near Middlebury, CT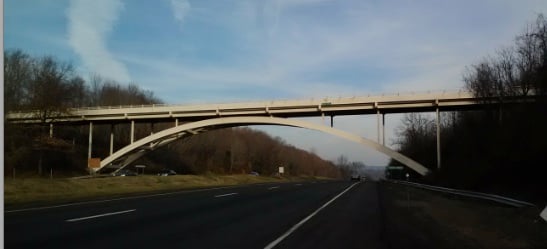 Longest Integral Abutment Bridge
Route 184 over Whitford Brook, Stonington, CT
Integral Abutments - No Deck Joints, 30" Precast Concrete Box Beams w/ 6" Topping
80'-0" Span - 45 Degree Skew