102221 - October 2021 Geotechnical Mini-Series - Session 1
Friday, October 22, 2021 - 08:00 AM - Friday, October 22, 2021 - 10:00 AM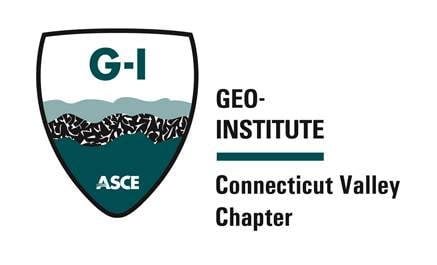 Please join CSCE at the Connecticut Valley Geo-Institute Virtual Mini-Series: Emerging Geotechnical Markets and Technologies. The Mini-Series will be held in two separate 2-hour sessions on October 22 and 29, 2021, from 8:00 a.m. - 10:00 a.m. EDT. Each session is worth 2 New York State Professional Development Hours (NYS PDHs).
Speaker(s)

8:00-9:00 a.m. EDT Drivecast Grouted Displacement Pile
Matthew Conte, CPC, Owner/Operator, Conte Company, LLC
Matthew Conte is a third-generation owner/operator of Conte Company and Founder of Innovative Foundation Systems. He has more than 25 years of experience in the construction industry with over 15 years of pile installation experience throughout New England for all types of applications and soil conditions. Mr. Conte earned his B.S. in civil engineering at the Syracuse University L.C. Smith College of Engineering and Computer Science and is a Certified Professional Constructor. Mr. Conte is the President of the Guild of Professional Helical Pile Installers and Co-Chair on the DFI Helical Piles and Tiebacks Committee. He has created multiple patents for the deep foundation industry and has published case studies and given lectures on the use and innovations of helical and displacement pile products.
9:00-10:00 a.m. EDT Emerging Thinking – Sustainability in Geotechnical Engineering
Kimberly Martin, Ph.D., P.E., Senior Engineer - Innovation and Sustainability, Keller - North America
With over 13 years in the geotechnical industry, Kimberly Martin previously worked at ExxonMobil as a lead geotechnical engineer on development projects across the globe. She is the past chair of the Arizona Geo-Institute and is the Region 8 representative for the Geo-Institute's Local Involvement Committee. Dr. Martin also serves on the sustainability committees of the Geo-Institute and the Deep Foundations Institute. She is a member of the editorial panel for Engineering Sustainability, a journal published by the Institute of Civil Engineers. Dr. Martin holds a B.S. in Civil Engineering from the University of Arizona, an M.S. in Geotechnical and Geoenvironmental Engineering from the University of Texas at Austin. She recently completed her Ph.D. at Arizona State University with a focus on bio-inspired geotechnics and lifecycle sustainability within geotechnical engineering. In addition, she has devoted much of her career to improving diversity and inclusion within the engineering community.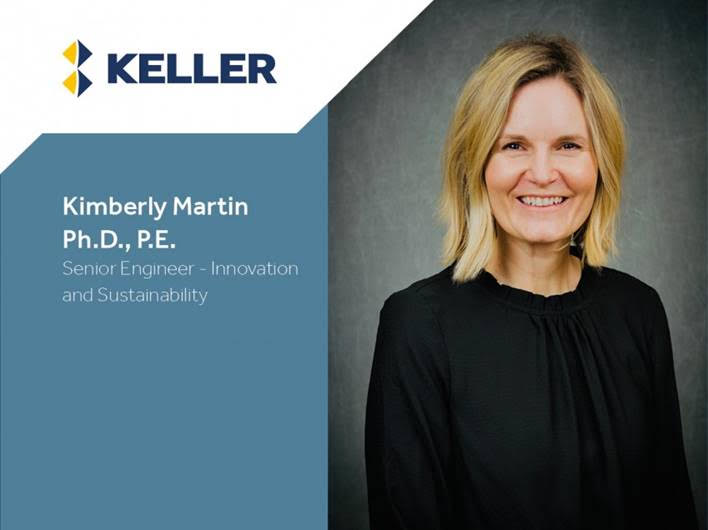 Sessions on October 29, 2021:
8:00-9:00 a.m. EDT Dynamic Replacement and Mixing (DRM) of Compressible Soils to Support a Warehouse Structure
Taylor Sisti, P.E., Senior Staff Engineer, Langan Engineering
Ms. Taylor Sisti, P.E. is a senior staff engineer with over five years of experience at Langan Engineering, where she is involved in a wide array of geotechnical-related projects in Connecticut, New York, New Jersey and greater New England. Ms. Sisti is actively involved in providing day-to day geotechnical support for her clients, which she specializes in preparing geotechnical engineering reports and specifications, developing detailed foundation designs, and performing site-specific seismic analyses. Ms. Sisti has significant experience with shallow foundation design, pile analysis, ground improvement systems, support of excavation (SOE), waterproofing, flood compliance, and mechanically-stabilized earth (MSE) retaining wall design and construction. Ms. Sisti has also performed extensive geotechnical quality control oversight for k-12, higher-ed, industrial, residential, mixed-use and commercial projects. Ms. Sisti received her B.S. in Civil Engineering from Bucknell University and her M.S. in Civil Engineering from Virginia Tech. She is actively involved in Langan's resource groups including Next Generation of Leaders and the Young Professionals @ Langan, and can be found enjoying the outdoors in her free time.
9:00-10:00 a.m. EDT Supporting Infrastructure with Ultra-Lightweight Foamed Glass Aggregate
Theresa Loux, Ph.D., P.E., Technical Director, Aero Aggregates of North America, and Ben Cote, P.E., Technical Sales Manager, Aero Aggregates of North America

Ben Cote is a Technical Sales Manager for Aero Aggregates, where he works alongside engineers, architects, owners, and contractors on lightweight fill applications in New England. Ben has 12 years of experience in ground improvement, instrumentation and monitoring, and geotechnical consulting. He is past-president of the Connecticut Society of Civil Engineers, past-chair of the Connecticut Valley Chapter of the ASCE Geo-Institute, and lives with his wife Erin, three kids and two dogs in Colchester.
Important Times

8:00-9:00 a.m. EDT Drivecast Grouted Displacement Pile
Matthew Conte, CPC, Owner/Operator, Conte Company, LLC
9:00-10:00 a.m. EDT Emerging Thinking – Sustainability in Geotechnical Engineering
Kimberly Martin, Ph.D., P.E., Senior Engineer - Innovation and Sustainability, Keller - North America