First Annual GEO-Connecticut (GEO-CT) Geotechnical Conference
Friday, September 23, 2022 - 07:30 AM - Friday, September 23, 2022 - 04:00 PM
Sponsored by:


Earn 6 New York State Professional Development Hours (NYS PDHs)
For more information, please contact: Landon Barlow ([email protected]) or Randy States ([email protected])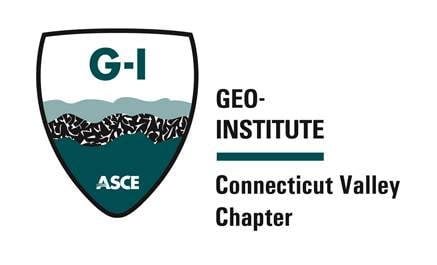 Speaker(s)
Dr. Tim Stark, Ph.D., P. E., Professor at University of Illinois
https://www.geoinstitute.org/cross-usa-lecture-tour-2022-2023
Timothy D. Stark is a Professor of Civil and Environmental Engineering at the University of Illinois at Urbana-Champaign with an expertise in Geotechnical Engineering. Dr. Stark has been conducting interdisciplinary research and teaching on the static and seismic stability of natural and manmade slopes, such as dams, levees, floodwalls, and waste containment facilities, railroad geotechnics, geosynthetics and geomembranes, soil liquefaction during earthquakes, and stabilization and behavior of dredged material containment areas.
Dr. Stark has been involved in a number of projects on these topics, which has facilitated the transfer of his research results to practice. He is currently researching three-dimensional slope stability, inverse analyses of landslides, heating events in waste containment facilities, and jet grouting. Dr. Stark has received a number of awards for his research, teaching, and service activities including recently serving as chair of the ASCE technical committee on Embankments, Dams and Slopes.
Dr. Kord Wissmann, Ph.D., P.E., President and Chief Engineer at Geopier Foundations
Kord Wissmann is the president and chief engineer of Geopier Foundations. He has more than 25 years of geotechnical-engineering experience and has led Geopier since 2002 in the development and implementation of Geopier's multiple innovative ground improvement solutions and technologies now deployed worldwide. Dr. Wissmann holds 28 U.S. patents, has authored more than 35 papers, and is a past President of the Geo-Institute. He earned Bachelor of Science and Doctorate degrees in civil engineering from Virginia Tech and a Master of Science degree in civil engineering from the University of California, Berkeley. Prior to Geopier Foundations, he held positions with Harding Lawson Associates, Fluor Daniel, and Shannon & Wilson, Inc.
https://www.geopier.com/the-geopier-difference/our-team/kord-wissmann
Dr. Alexandra Hain, Ph.D., P.E., Assistant Research Professor at the University of Connecticut
Advanced imaging techniques for the inspection and evaluation of structures
Performance evaluation of structures under extreme loads
Computational structural modeling
Bridge repair using novel materials
Large-scale experimental testing
https://cee.engr.uconn.edu/people/hain-alexandra
Sara Ghatee, P.E., Connecticut Department of Transportation Soils & Foundations
Utilizing recent technology advances in public works asset management
Location
Sheraton Hartford South Hotel, 100 Capital Boulevard, Rocky Hill, CT 06067
Sponsorships
Space for vendors and corporate sponsorships is available. Please use the registration link above for sponsor and exhibitor registration.