President's Message
By: Danny Xiao, ASCE Wisconsin Section President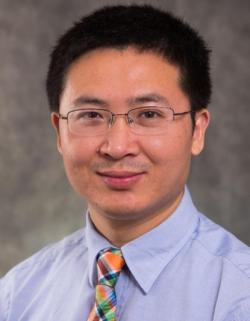 Dear fellow Wisconsin Section members,
Summer Greeting!
Although there is a joke that "there are only two seasons in Wisconsin - Winter and Construction," we civil engineers understand how hard and challenging it is for the construction season. Thank you for your diligent work in improving the health, safety and welfare for all!
For Wisconsin Section, first of all, we would like to welcome Wisconsin Department of Transportation for joining the ASCE DOT Partner Program! This program gives WisDOT access to the industry's leading training, workforce recruitment assistance, and civil engineering knowledge. WisDOT employees can receive 25% discount on ASCE national membership dues when they join or renew and 20% discount on ASCE continuing education products, including live and on-demand webinars and seminars, P.E. exam review courses, and guided online courses. For more details please refer to https://www.asce.org/membership/corporate-engagement/organization-partners/government-engineers-programs-and-resources
Secondly, looking ahead, there will be two special events to celebrate 100 years of ASCE Wisconsin Section. The Vulcan Plant Tour will be in Appleton on August 16 and the 2023 Annual Meeting & Centennial Celebration will beat the Discovery World in Milwaukee on September 28. Started with eleven members of ASCE in Milwaukee on March 20, 1923, the ASCE Wisconsin Section has grown as a big family with near 2000 members. In the 100-year history, Wisconsin civil engineers provided clean water, safe housing, convenient transportation, factories for manufacturers, stadiums for entertainment, and many more. Through organized events such as seminars, conferences, plant tours, and social connections, Wisconsin Section has provided essential value to our members and partners, advanced civil engineering, and served the public good. Hope you can make time from your busy schedule to attend these events to celebrate this milestone.
Thank you for being a member of the ASCE family!
Danny X. Xiao, Ph.D., P.E., M. ASCE, ENV SP
ASCE Wisconsin Section 2022-2023 President