022321 CSCE Virtual Lunch Meeting
Tuesday, February 23, 2021 - 12:00 PM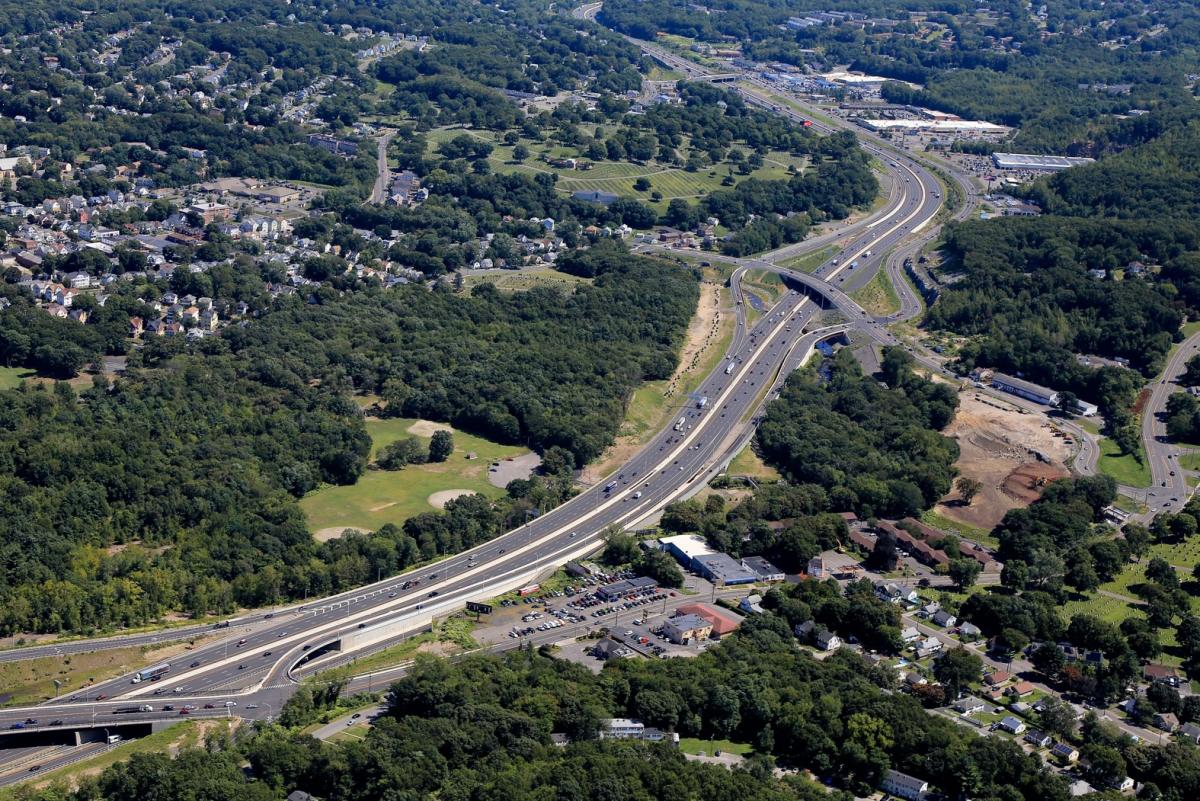 Meeting Co-Sponsors: CSCE Legislative Affairs Committee and the ASCE Student Chapter at the University of New Haven
Please join CSCE at a virtual lunch meeting on Tuesday, February 23, 2021. At this meeting, Christopher Zukowski, a Project Engineer with the Connecticut Department of Transportation in District 4, will provide an overview of the I-84 Waterbury Widening Project, which widened and realigned a 2.7 mile section of Interstate 84 in Waterbury, CT, and was completed in 2019. Prior to this presentation, students from the ASCE Student Chapter at the University of New Haven will present an overview of their latest activities and CSCE's Legislative Affairs Committee will offer some highlights of current State and Federal legislative activities and issues. Please click on the link below for a video on YouTube that recaps the entire project:
The I-84 Waterbury Widening Project has dramatically improved safety, operation, and highway capacity on Interstate 84 (I-84) in the City of Waterbury with the addition of a third travel lane and full width shoulders in each direction, and safety improvements to this 2.7 mile segment of previously-congested roadway. Travelers on the existing I-84 roadway experienced heavy traffic congestion due to high traffic volumes (approx. 125,000 vehicles per day), a lack of roadway capacity, and design deficiencies in ramps and weave areas. I-84 through Waterbury had long been a bottle-neck, as lanes were reduced from three, to two lanes in each direction entering the Project limits.
The Project improved traffic flow and safety with construction including: realignment of I-84 to eliminate the existing "S" curve alignment; interchange ramp reconfigurations; and State and local road construction. A unique task in the Project was the relocation of the Mad River and Beaver Pond Brook – two bodies of water that meander under I-84 and local roads in several locations within the Project limits. Other major Project improvements included construction / replacement of: 8 roadway bridges; a pedestrian bridge; 7 culverts and 20 retaining walls; as well as replacing/upgrading traffic signals, highway illumination, signs and pavement markings; improvements to two commuter parking lots, and replacing/locating sanitary sewer, potable water and other public utilities.
Attendees will have the opportunity to earn 1 New York State Professional Development Hour (NYS PDH) at this event.
Speaker(s)

Christopher Zukowski is a Connecticut Department of Transportation Project Engineer in District 4 and has been employed by the Department of Transportation for 26 years. He holds a Bachelor's degree in Engineering from Central Connecticut State University and has managed the successful completion of many projects, most recently and notably, the $300 Million I-84 Widening Project in Waterbury. Mr. Zukowski also completed Contract 3 of CTFastrak. This $150 Million project included the construction of a major portion of the busway from Newington to Hartford. He is currently the Project Engineer on the Reconstruction of the Rochambeau Bridges in Southbury and Newtown, as well as other projects within District 4.
Important Times

12:00 - 1:30 p.m. - This meeting will be virtual. A link will be sent to registrants prior to the meeting.